Get O&O DiskImage 17 Pro for free and secure your system and data. This powerful backup tool creates an exact replica of your operating system or selected files and folders, giving you peace of mind in case of system crashes or accidental deletions.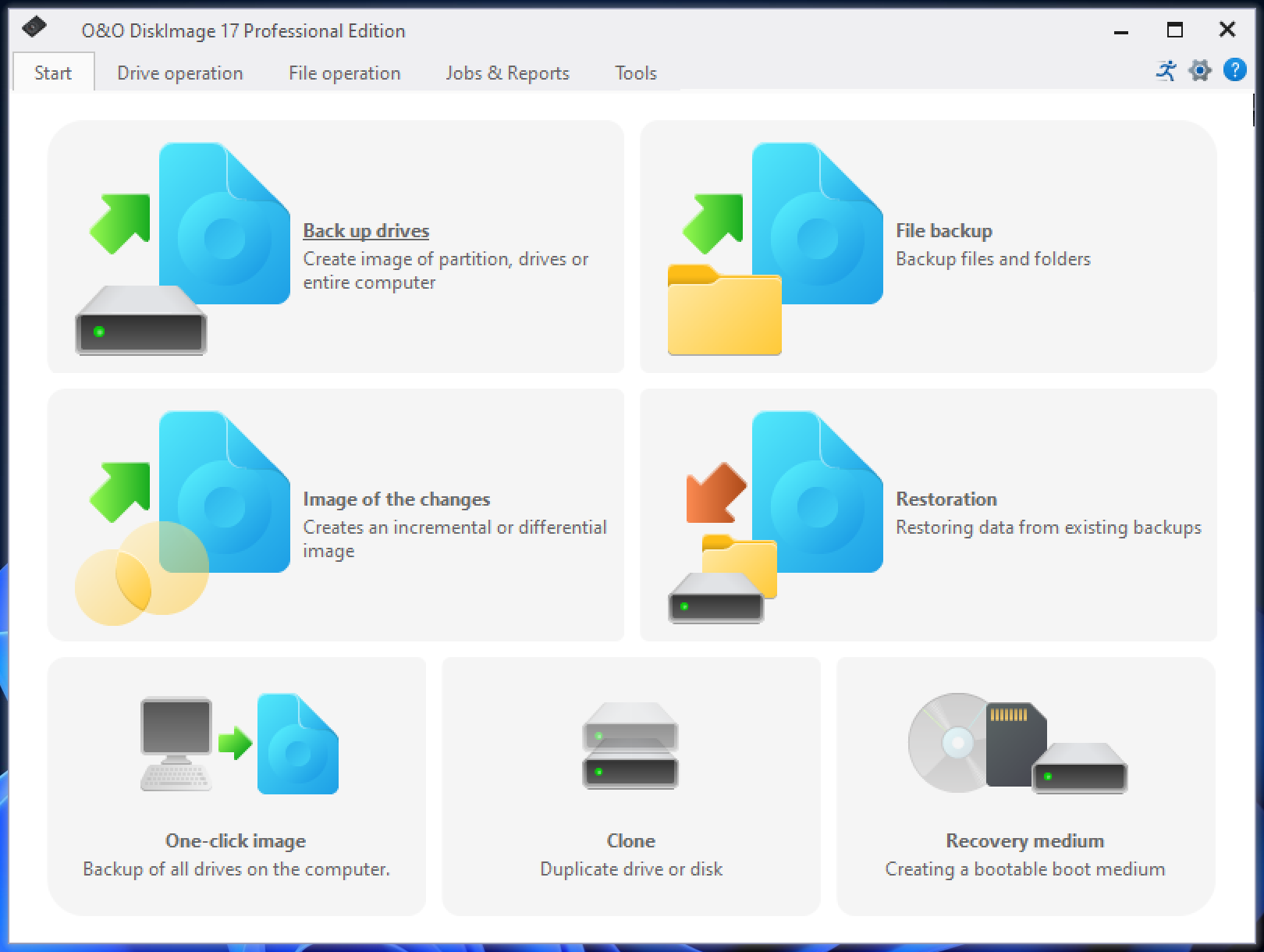 O&O DiskImage Pro is a trustworthy imaging and backup software that offers disk imaging, file backup, and recovery. With O&O DiskImage 17 Pro, you can create full system backups, including all your files, settings, and applications, using disk imaging technology without turning off your computer.
The software offers a wide range of features, including support for various file systems, straightforward setup and configuration wizards, and automatic notifications that keep you informed about the status of your backups. You can also schedule backups, create differential and incremental backups, and synchronize in real time.
O&O DiskImage 17 Pro also provides a range of recovery options, including creating bootable media, recovering partitions, and restoring single files. The software offers full data security, including defense against malware and sophisticated encryption.
Some highlights of O&O DiskImage 17 Pro include creating full and incremental backups of your entire hard drive or individual files and folders, state-of-the-art compression and encryption tools, image mounting functionality to access data without restoring the entire backup, and support for dynamic disks and RAID systems.
Free License for O&O DiskImage 17 Pro
To get a free O&O DiskImage 17 Professional Edition license, visit the giveaway page, which will be in German. Enter your email address and click the "Kostenlose" button to request the license. You will receive a confirmation email with a link to confirm your email address. O&O Software will then send you another email with the license key and instructions.
Next, download the installer from the O&O website and install the software. During installation, ignore the option to download the latest version. Once installed, launch the software and activate it using the details provided in the email from O&O.