How do I put this PC on my desktop? How do I get the Network icon on my desktop Windows 11? If you have ever used Windows 7, you might have noticed that Windows 7's desktop includes a few default icons for quick access to Computer, user-account folders, network, Recycle Bin, and Control Panel. On Windows 11, you only see an icon for the Recycle Bin.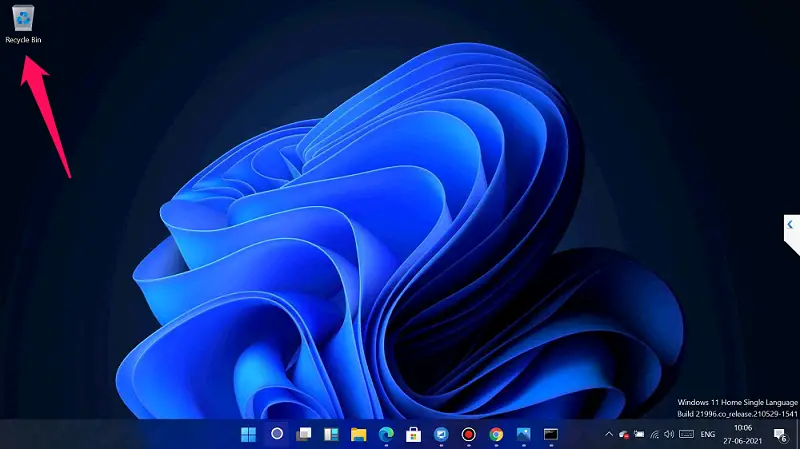 Although Microsoft removes old shortcuts on Windows 11 Desktop, they are still part of the OS. If you feel old shortcuts are useful, you can still bring those old icons back to your Windows 11 desktop.
In the Windows 11 article, we will guide you with steps to quickly bring back the desktop icons on your computer.
How to Restore the Old Windows Desktop Icons on Windows 11?
Step 1. Perform a right-click on the free space on the Windows 11 Desktop and select Personalize from the available options.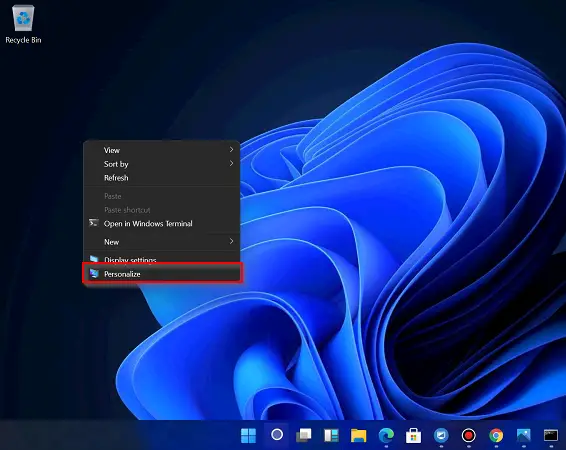 Step 2. In the Personalization, select Themes from the left side pane. On the right side of it, click the link Desktop icon settings under the Related Settings section.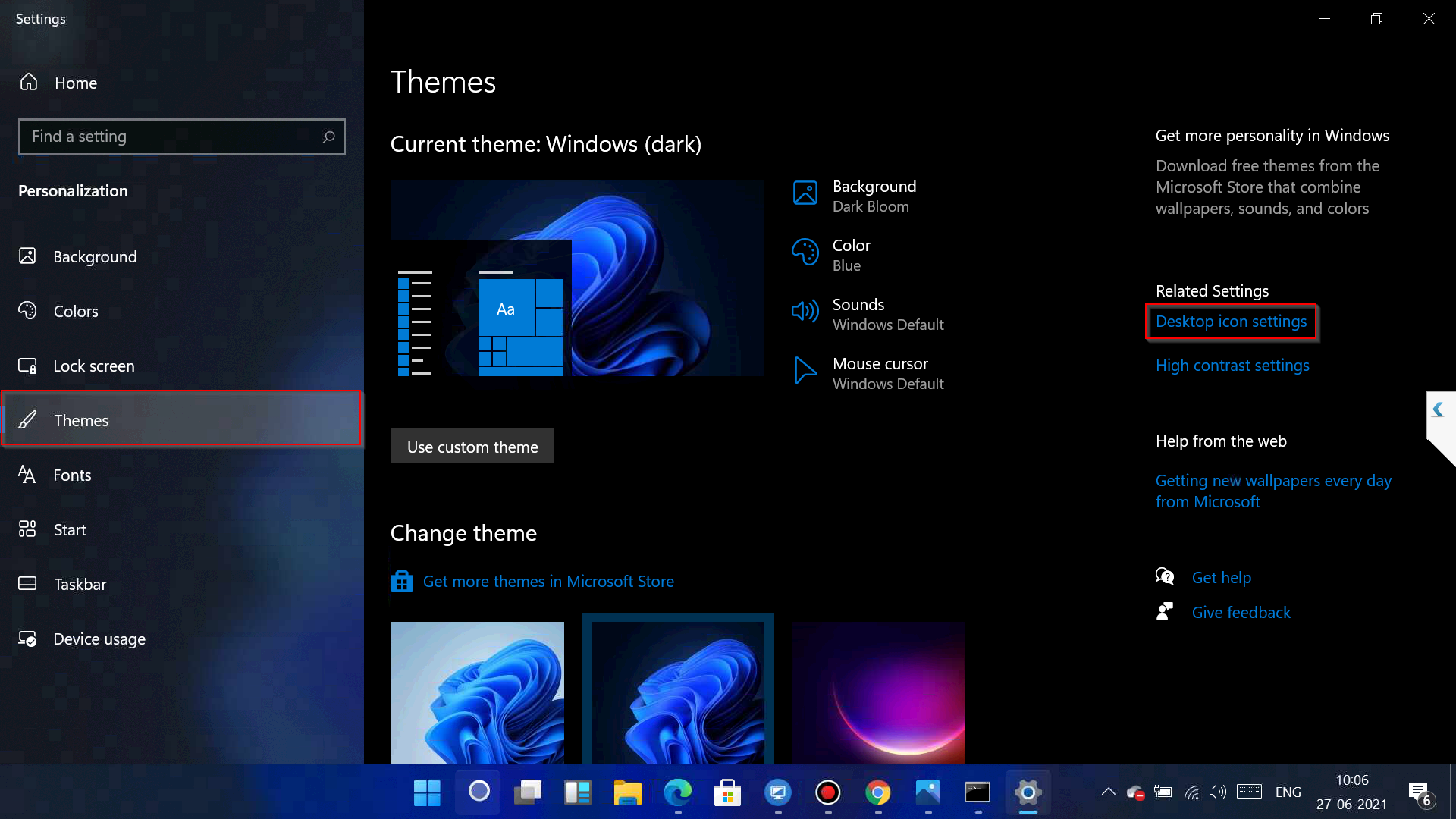 Step 3. The above action will bring up the Desktop Icon Settings dialog. Check the checkboxes Computer, User's Files, Network, Control Panel, and Recycle Bin (should be already selected).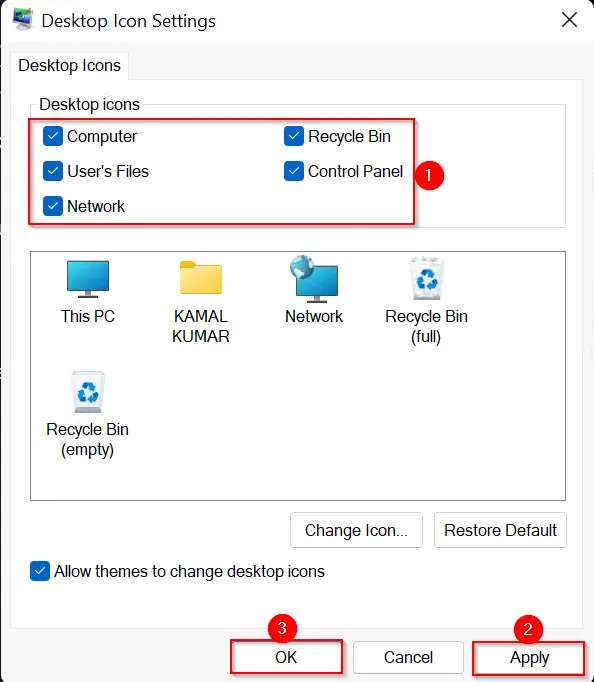 Step 4. Click the Apply button.
Step 5. Click OK.
Once you complete the above steps, close the Settings app and return to Desktop. You will see all the default desktop icons have been restored to your PC, including Recycle Bin, User's profile, This PC, Network, and Control Panel.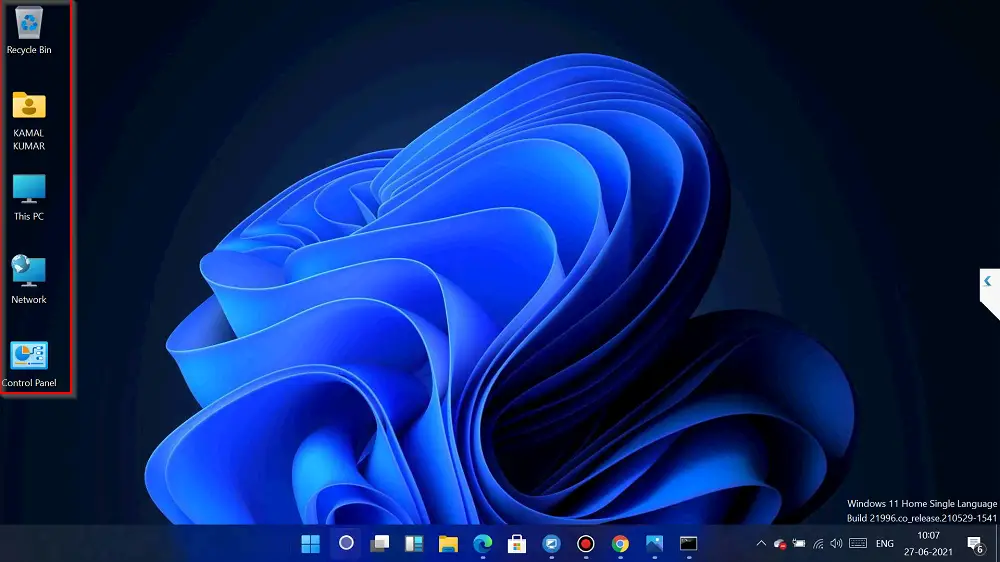 That's all.