In today's digitally connected era, the line between reality and the virtual realm has blurred. As we navigate the intricate web of online spaces, location-based services have emerged as a vital facet of our everyday lives. Whether it's for gaming, social media, or even dating, the ability to virtually position yourself anywhere in the world has become not just a novelty but a necessity. Enter AWZ AnyPorter, a game-changing solution that's taking the iOS world by storm, and now, it's available for free in an exclusive giveaway!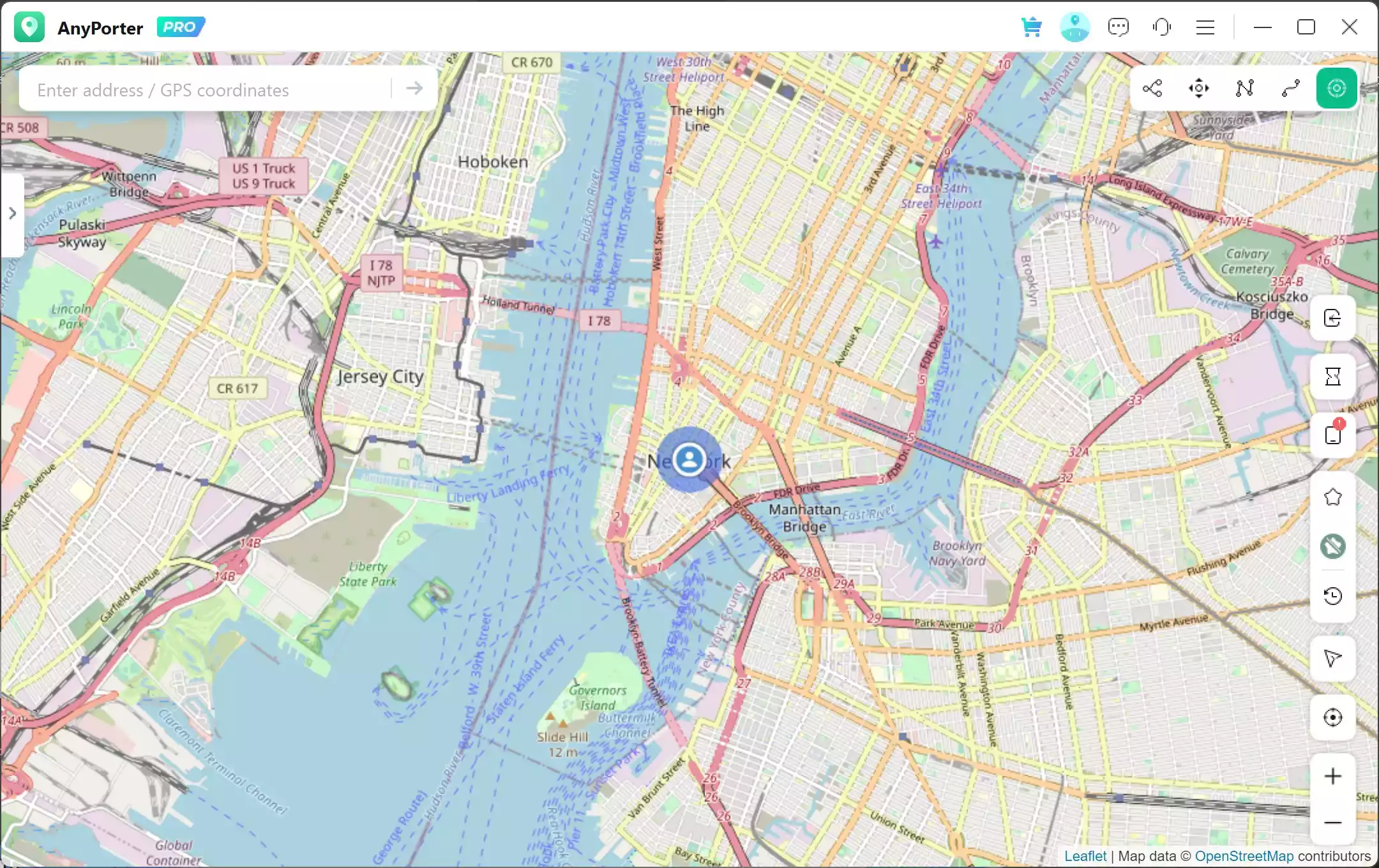 What is AWZ AnyPorter?
For the uninitiated, AWZ AnyPorter is a cutting-edge location spoofer tailored exclusively for iOS devices. But it's more than just a simple GPS faker. It's a comprehensive tool designed with a multitude of features, ensuring a seamless and authentic experience. With AWZ AnyPorter, users can:-
Fake the GPS of up to 5 devices simultaneously.
Embark on customized routes, exploring unknown territories at the click of a button.
Engage with location-based apps like AR games, dating platforms, and social media without any geographic restrictions.
Access tools like a virtual joystick for movement, auto-walking, and keyboard controls.
Why the Buzz Around AWZ AnyPorter?
The appeal of AWZ AnyPorter isn't just its ability to spoof locations. It's in the nuances of its offerings:-
Protection against Tracking: In a world where privacy is paramount, AWZ AnyPorter ensures users can hide from unwanted location tracking. By faking GPS data, users can prevent location leaks and maintain their privacy.
Enhanced Social Media Engagement: Platforms like Snapchat and Life360 offer features based on user location. With AWZ AnyPorter, you can virtually be anywhere, unlocking a plethora of features and experiences.
Redefining Online Dating: No more being limited to local profiles. With this tool, users can cross geographical boundaries, increasing their chances of finding that perfect match.
Geo-restriction No More: Break free from geo-blocking. AWZ AnyPorter makes sure local services send customized push notifications irrespective of where you actually are.
User-Friendly Experience: What's technology without ease of use? AWZ AnyPorter is designed keeping in mind both the tech-savvy and the novices. With a few clicks, one can easily navigate the software and make the most of its features.
The Exclusive Giveaway
To celebrate the success of AWZ AnyPorter and give back to its community, an exclusive giveaway has been organized. Users can now get their hands on this revolutionary software for free!
Steps to get the AnyPorter software:-
Step 1. Visit the official AWZ AnyPorter website.
Step 2. Download and install the software.
Step 3. Once launched, click on the "Account or Head" icon.
Step 4. Sign up for a new account and log in.
Step 5. Click on the person symbol in the upper-right corner, then select "I have an Activation Key."
Step 6. Enter the special activation license key provided: m-awzap-winx.
In Conclusion
The virtual world is vast, full of opportunities and experiences waiting to be explored. With tools like AWZ AnyPorter, the boundaries are limitless. Don't miss out on this golden opportunity to unlock a universe of virtual adventures. Join the AWZ AnyPorter giveaway and redefine your online journey!