If you are searching for a clean, tiny as well as free ISo creator or maker tool, then you can try the IsoCreator application. It is hardly 459 KB in size and works fine on Windows 11 and 10.
IsoCreator comes with a user-friendly interface that lets you create an ISO file quickly. You can quickly and easily create ISO files from any folder.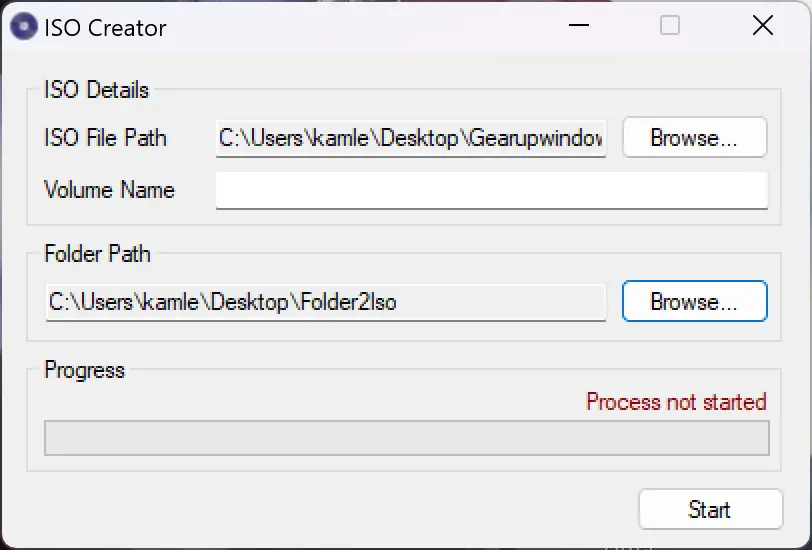 It is quite simple to use. All you need to do is download the MSI file from sourceforge.net and install it on your Windows machine. Please note, this tool requires Microsoft .NET Framework 3.5 to work, so during the installation, if you see the error, you need to install the .Net Framework 3.5 also on your computer.
Once you install it on your PC, launch this tool, and select the ISO path by clicking on the Browse button beside the "ISO File Path" option and name the file. Next, type a volume name in the available text field and then provide the input folder using the Browse button of "Folder Path." Finally, click the Start button to begin the process.
Once the process is completed, you will get the output as an ISO.
Download IsoCreator
You can download IsoCreator from sourceforge.net.
You might also be interested in Folder2iso and WinBurner, which are tiny in size and similar in function.