Windows 11 2022 Update Version 22H2 reduces the amount of free space on your installation drive to around 20GB, regardless of whether you've upgraded from Windows 11 or Windows 10. Upgrades to Windows usually take up a lot of storage space on your computer. This happens because Windows keeps a copy of the system files from your old Windows installation. Most of the space is occupied by files from previous versions of Windows, as well as log files.
Whenever you run into problems after the upgrade, you can revert to the previous version. You can, however, delete the old files after upgrading to Windows 11 if you don't have any problems and just need to free up space. You can safely remove them using Windows 11's built-in features.
Despite the fact that the upgrade may go smoothly, the copy will still be saved on your computer (in the "Windows.old" folder), which will take up a lot of space. If you delete these files, you can free up about 20GB of space, which is not significant for devices with large drives but might be problematic for devices with limited storage.
A clean install, on the other hand, erases the hard drive before upgrading to Windows 11, so it's only relevant if you're upgrading in place.
Using this gearupwindows article, you will learn how to reclaim space after upgrading to Windows 11 22H2. You may use either the built-in Settings app or the Disk Cleanup tool to reclaim disk space.
How to Free Up Space using the Windows 11 Settings app?
To free up space after upgrading to Windows 11 22H2, follow these steps:-
Step 1. Open Windows Settings first.
You can do this by pressing Windows + I.
Step 2. Then, select System in the left sidebar of Settings.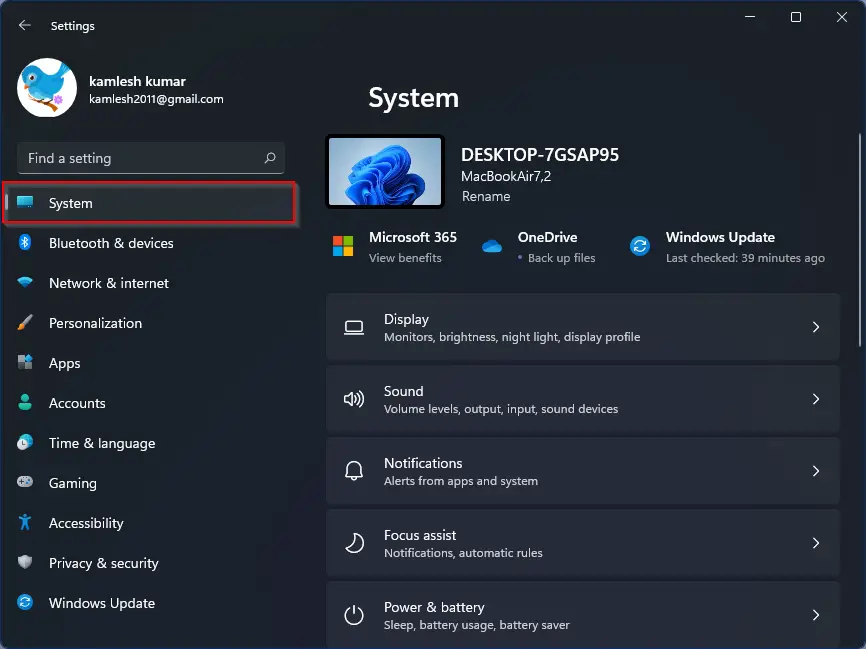 Step 3. Next, click on Storage option on the right sidebar.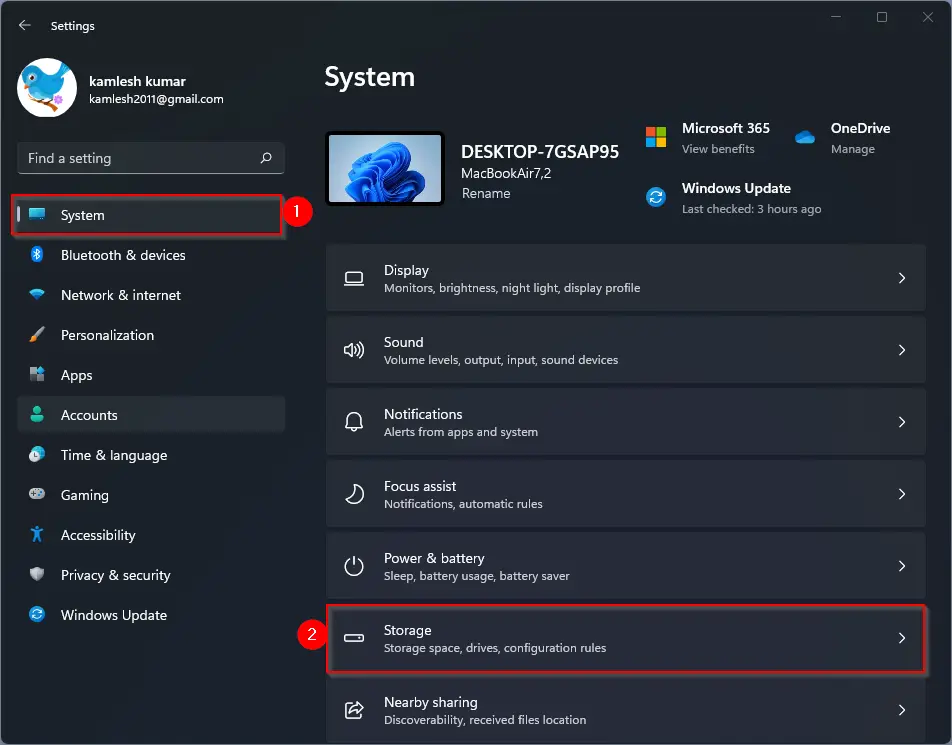 Step 4. In the following screen, click the Temporary files option.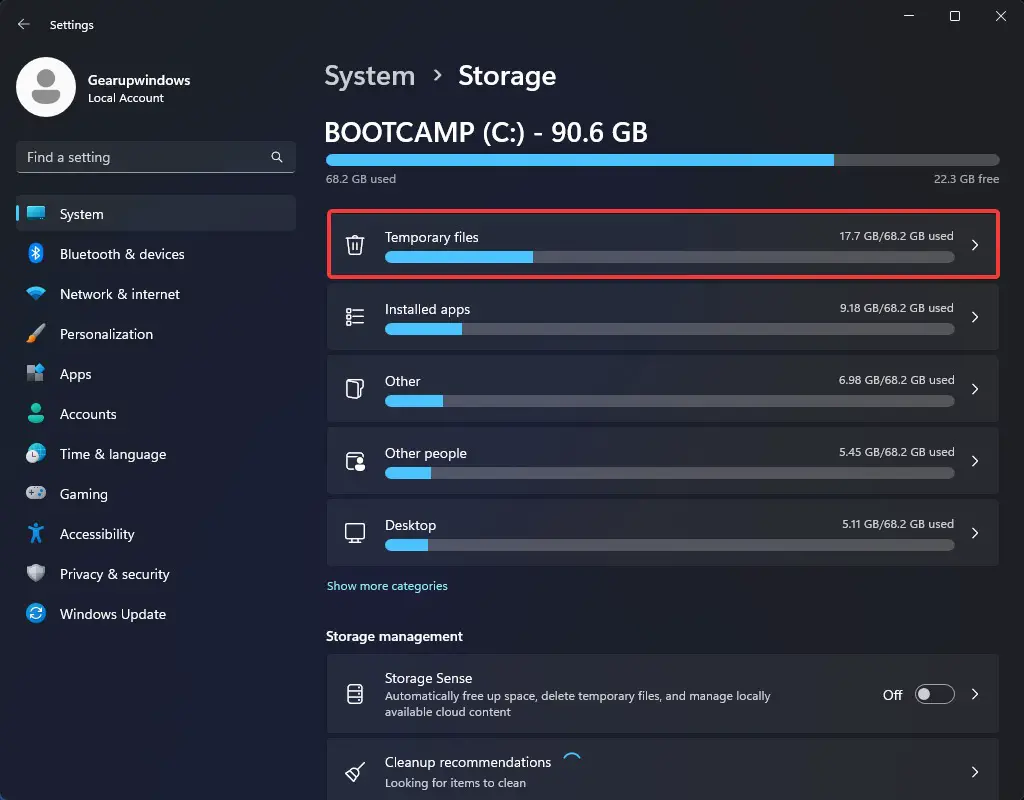 Step 5. Now, check the checkbox Previous Windows installation(s).
Step 6. Finally, click the Remove files button at the top of the list.
How to Reclaim Space after Upgrading to Windows 11 22H2 using Disk Cleanup?
To free up space after upgrading to Windows 11, you can also use the Disk Cleanup feature. Here's how:-
Step 1. Click on the Start button and type Disk Cleanup.
Step 2. Then, click on the Disk CleanupApp in the search results to open it.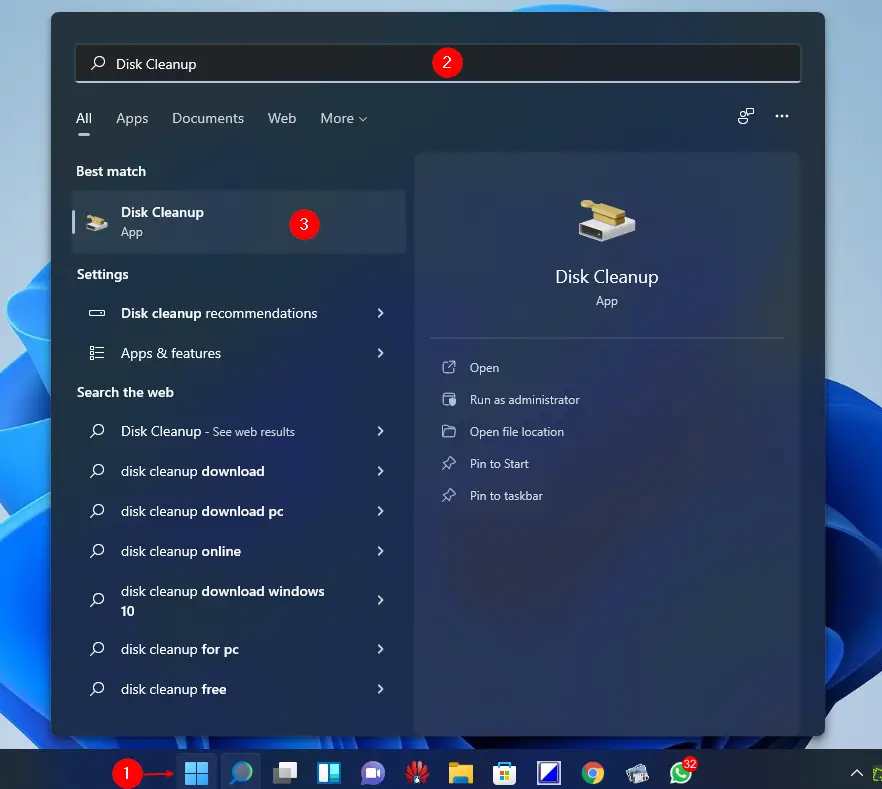 Step 3. When you're asked for the drive selection, click the OK button. You'll not see this prompt if your Windows 11 machine has a single partition.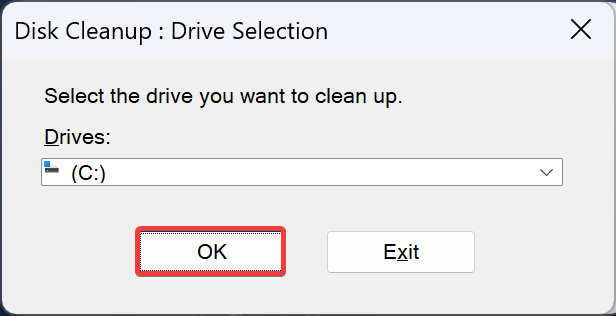 Step 4. Now, the Disk Cleanup window will appear on your screen. Here, click on the Clean up system files button.
Step 5. Check the Previous Windows installation(s) checkbox and click the OK button to delete the files..
That's it.