FoneTool is an application built for iPhones that let you transfer data from one iOS to another. Earlier it was known as Backupper Professional. The firm is now hosting a giveaway event for FoneTool that you can grab for free.
AOMEI FoneTool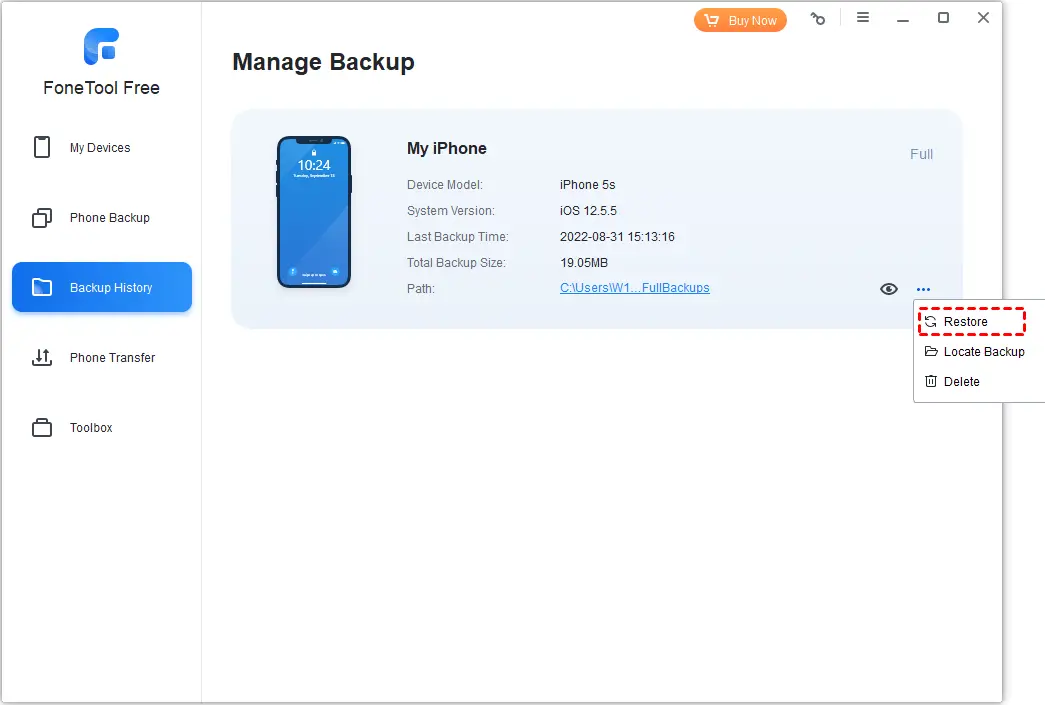 The FoneTool is an innovative and handy iOS data backup, transfer and erase tool. Using this tool, you can quickly back up and restore all iDevice's data. Besides that, it lets you move everything to another device if needed. You can select desired items or all items to backup, transfer, and restore. If you want to sell your iPhone, you can erase your phone to protect your privacy using this tool.
Apple is about to release its next flagship phone  iPhone14, and a lot of users will upgrade their phones to this new model. If you are also planning to buy this flagship phone, you can download and activate a copy of FoneTool as early as possible because you can grab this tool for free for a limited period only. Once the giveaway period is over, you will need to pay US $49.95 for this professional software.
If you have the plan to transfer data from old iOS to a new one, you must grab this tool. The application makes it easy to transfer when switching to a new iPhone. AOMEI provides users with a safe, reliable iPhone switcher— FoneTool, which has a new upgrade interface and features from AOMEI MBackupper to help users quickly complete the iPhone data transfer. In order to have a better experience, AOMEI organized the best iPhone 14 switcher gift giveaway to send benefits to iPhone users.
Benefits of this Giveaway:-
Get $49.95 FoneTool Pro for FREE.
Enjoy the newly upgraded user interface and functions.
Quickly transfer iOS data to the new iPhone14.
Easily back up and restore iPhone 14 to prevent data loss.
Permanently erase the old iPhone data to protect privacy and security.
More practical functions bring the best iOS experience.
Download AOMEI FoneTool
You can grab a free copy of AOMEI FoneTool here.
Note: The countdown displayed on the current event page is the event's start time. The event will officially launch on 7 Sep and end on 15 Sep 22. Don't miss it.
Update on 05 Nov 22: AOMEI is again offering FoneTool giveaway; for this, download the application from its official website and activate the copy using the following license code:-
MBPR-C3JLM-C64H9-2CVOB