Ashampoo firm has hosted a giveaway and offering a free license for their application, UnInstaller 11. This UnInstaller license costs around 24.99 USD; however, you can grab it for free.
Ashampoo Uninstaller 11 is a professional uninstaller program that lets's clean your computer after removing software from your PC. Usually, when you uninstall any application from your PC using Windows Uninstaller, several files, folders, and registry entries are left by the software. That means if you regularly install and uninstall the software from your computer, your PC will accumulate a lot of junk files.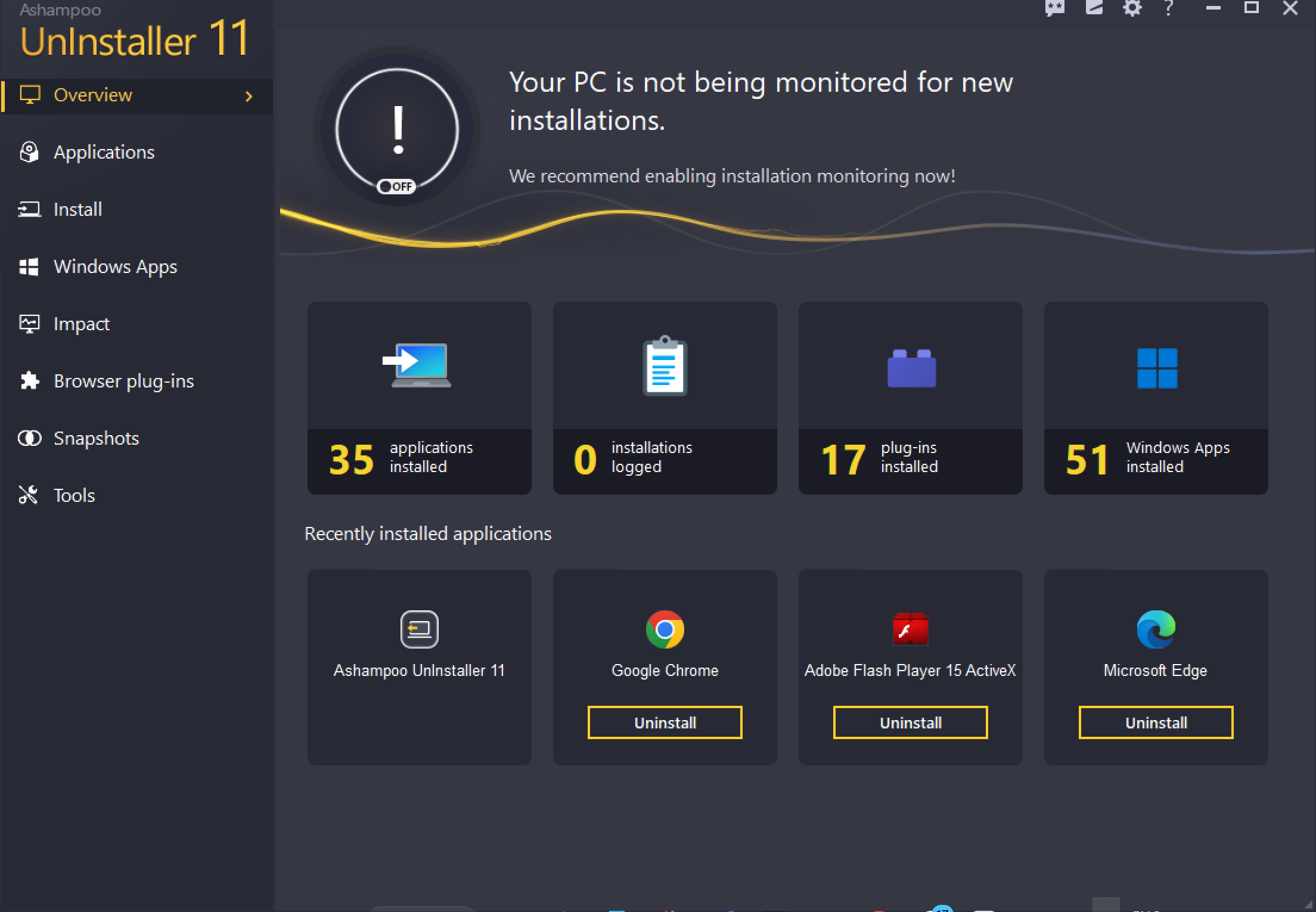 To get rid of these junk files or folders, you need to purchase a pro tool such as Ashampoo Uninstaller 11. But don't worry if you can't afford it. You can still enjoy the pro uninstall for free during the giveaway period.
With UnInstaller 11, unwanted programs, browser extensions, and toolbars disappear from your system at the click of a button.
Ashampoo UnInstaller 11 for Windows 11 and 10
The UnInstaller 11 program is compatible with Windows 11, 10, 8, and 7. Apart from uninstalling programs, it monitors software installation in real-time, so it knows where files/folders and registry files are saved during the installation of software. So, when you start uninstalling a program from your computer, it is able to clean your PC thoroughly.
Usually, several unwanted files, folders, and registry keys are left when you remove a program from your PC, which leads to slowing down your system's performance. So, you need a good program to help remove these unwanted files from your computer.
With Ashampoo UnInstaller 11, you can install, test, and remove the software without leftovers and worries. The beauty of this program is that it monitors each installation extensively to allow for its complete removal if needed. Using this software, you can also completely remove the unmonitored applications because this UnInstaller uses a four-way uninstallation method and in-depth cleaning.
Using this software, you can completely remove unwanted software, browser extensions, and toolbars in a single click. If you want to know what happens to your system during installations, you can use the snapshot technology of this program that will show you precisely every modification to your files and Windows Registry.
The program is fully compatible with Windows 11, 10, 8, and 7 (32-bit and 64-bit).
Free License of Ashampoo UnInstaller 11
To get and avail free license of this program, first, download Ashampoo UnInstaller 11 on your computer. Then, navigate to the promo page and enter your email address. Finally, click the "Request full version key" button to see your license key.
Once you get the key, start installing Ashampoo UnInstaller 11. When prompted, enter the key.
That's it.