By setting the best Windows 11 themes on your PC, you can customize and adjust its look, giving you a positive working environment. Windows 11, with a new and improved look, is available for everyone. There are still plenty of themes available for Windows 11 that can make your PC look unique and stunning. If you want to personalize your PC, you will get plenty of free themes to choose from. However, you can select any theme based on your taste and liking. Here are some of the best free Windows 11 themes.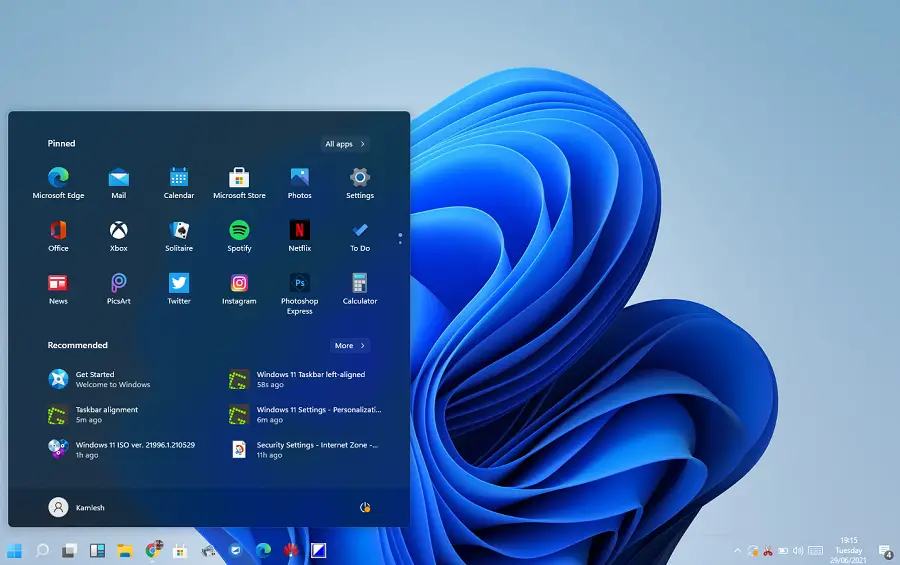 After installing the new operating system, you can personalize your PC by choosing one of the best Windows 11 themes. Make sure the wallpaper you chose is of the correct resolution for your screen before choosing it. If you intend to purchase or download a theme, you should ensure it is compatible with Windows 11.
Best Free Windows 11 Themes
Newest Themes of Microsoft Windows 11
Various themes are available for Windows 10's new operating system, and Microsoft developed 14 categories to organize hundreds of beautiful themes. These categories include games, animals, movies, and many others.
In addition, Microsoft developed panoramic themes for dual monitor configurations with custom sounds. Trying all of them at once is difficult, but most likely, you'll discover something interesting.
3D Theme Pack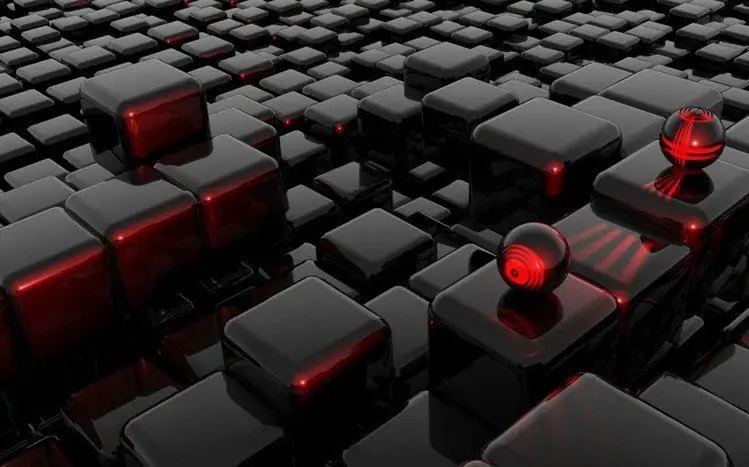 In addition to the 3D Theme Pack's 3D effects, it also includes 17 high-definition wallpapers that will completely transform the look of your computer.
There are also 3D graphics included in this package that enhance your computer's appearance and 3D effects. Installing this theme is the easiest part of the process. The users simply need to download the file of 3d.deskthemepack and install it and use it on their personal computer.
3D Theme Pack can be used in Windows 11, 10, 8 (8.1), and 7. You can download it from here.
Fortnite Pack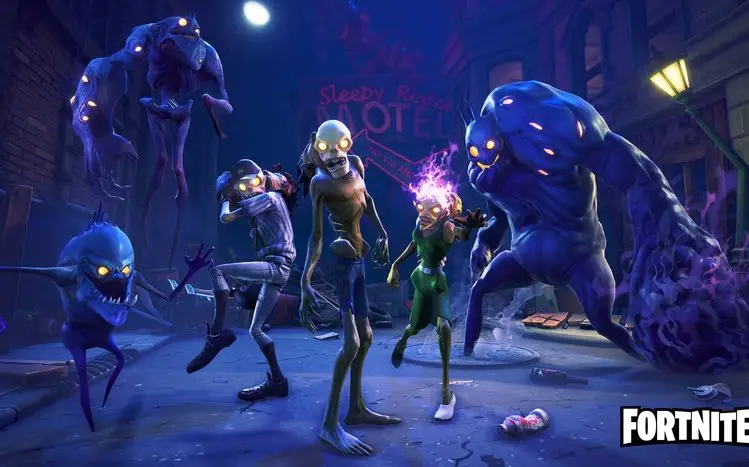 The Fortnite theme for Windows 11 is one of the most popular themes to grasp. It is based on the Fortnite video game, as well as all favorite battle royale games. However, 15 high-quality wallpapers are included in this theme based on the Fortnite video game. It will also change the icons for all installed programs.
Fortnite theme can be used in Windows 11, 10, 8 (8.1), and 7. You can download it from here.
Hacker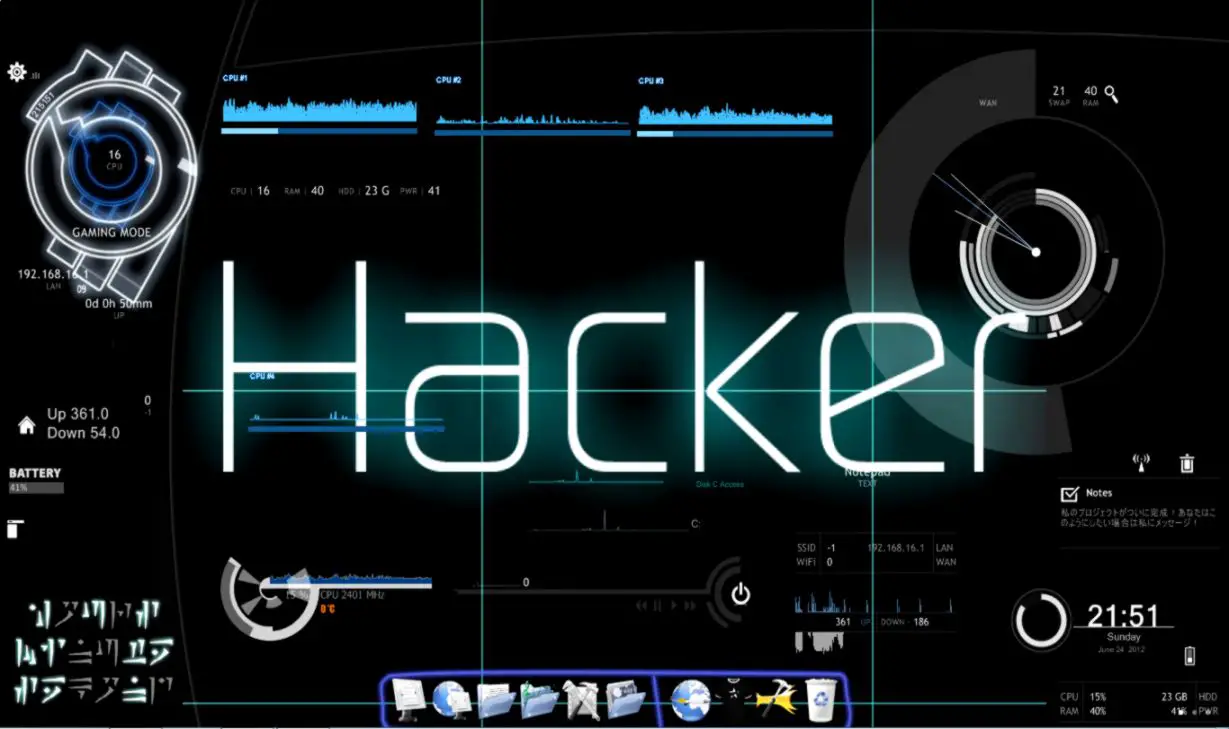 The Hacker theme is based on the Hackers' idea, and you will feel as if you are using your computer to play the role of a hacker.
A unique feature of this theme is the ability to change text color every 30 minutes. In addition, a classic slideshow with hacker symbols is included in this theme. Using and seeing the hacker theme gives you a basic idea about how a hacker rig looks. The user can also obtain a copy of the theme from Hacker Theme's official website.
Hacker theme, you can use in Windows XP, 10, and 11. Grab it here.
Windows Nostalgia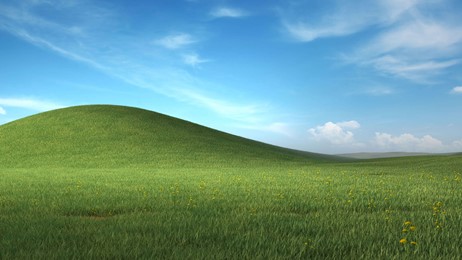 Nostalgia Bliss is inspired by the evergreen operating system Windows XP, which has some diehard fans of the old original Windows appearance.
In Windows XP, the user can download Bliss wallpapers with 1920×1080 resolution. Do not worry about the download process; you can download this theme in just a few minutes.
The users can get it simply from Windows Nostalgia Bliss's official website.
Mountain Dwellings
Those who love mountains should try Microsoft's Mountain Dwelling theme. There are 12 different free images in this theme based on a mountain theme, all of which are compatible with Windows 11 and higher builds. The pictures in this theme will give your PC a warm feeling and a magnificent appearance.
It measures about 11 MB in size. As soon as you install it on Windows 11, you can access it directly under Setting > Personalization > Themes. This theme pack has twelve stunning wallpapers and images showing beautiful mountain scenes and huts.
It can be downloaded on your computer by anyone who uses Windows 11. This theme is free for Windows 11 users and can be used on any computer as long as you have Windows 11.
You can download Mountain Dwellings here.
Chicks and Bunnies
Would you like to transform the look of your PC with cute chick and bunny pieces? Microsoft provides the free theme for Windows 11, and you can change the look of your PC with cute chicks and bunnies pieces. It comes with a package of 14 wallpapers. Windows 11 PCs will automatically adjust the image when you activate the theme.
Microsoft Corporation provides the Chicks and Bunnies theme; you can download it directly from Microsoft Store. To use the theme, select it and then install it. You can choose the Chicks and Bunnies theme by going to Settings > Personalization > Themes.
This cute theme is appropriate for you if you are a chicks and bunnies fan. A collection of 14 images of chicks and bunnies makes this theme the sweetest and sweetest way to make your PC look cute and sugary. Choose a theme from the 14, and you'll have a gorgeous desktop.
You can download the Chicks and Bunnies theme for Windows 11 here.
Fish and Corals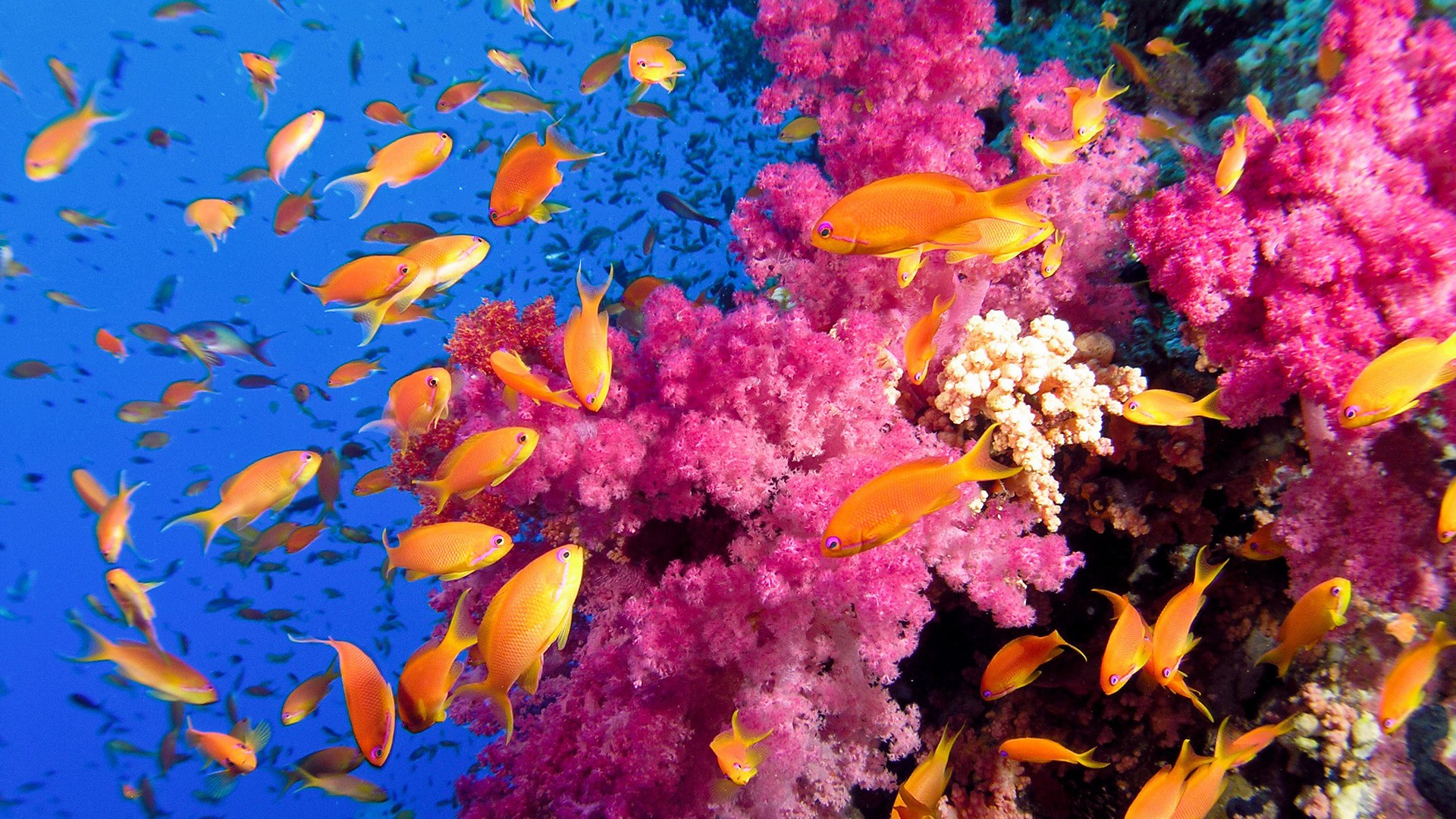 The Fish and Coral theme is another free Windows 11 theme that you can use to customize the look and feel of your computer. This theme will be ideal if you love coral reefs and fish pictures. With 20 vibrant images, this theme will refresh your mood with its vibrant colors. Install this theme on your Windows 11 computer.
Grab your copy of the Fish and Corals theme here.
Bing Sunshine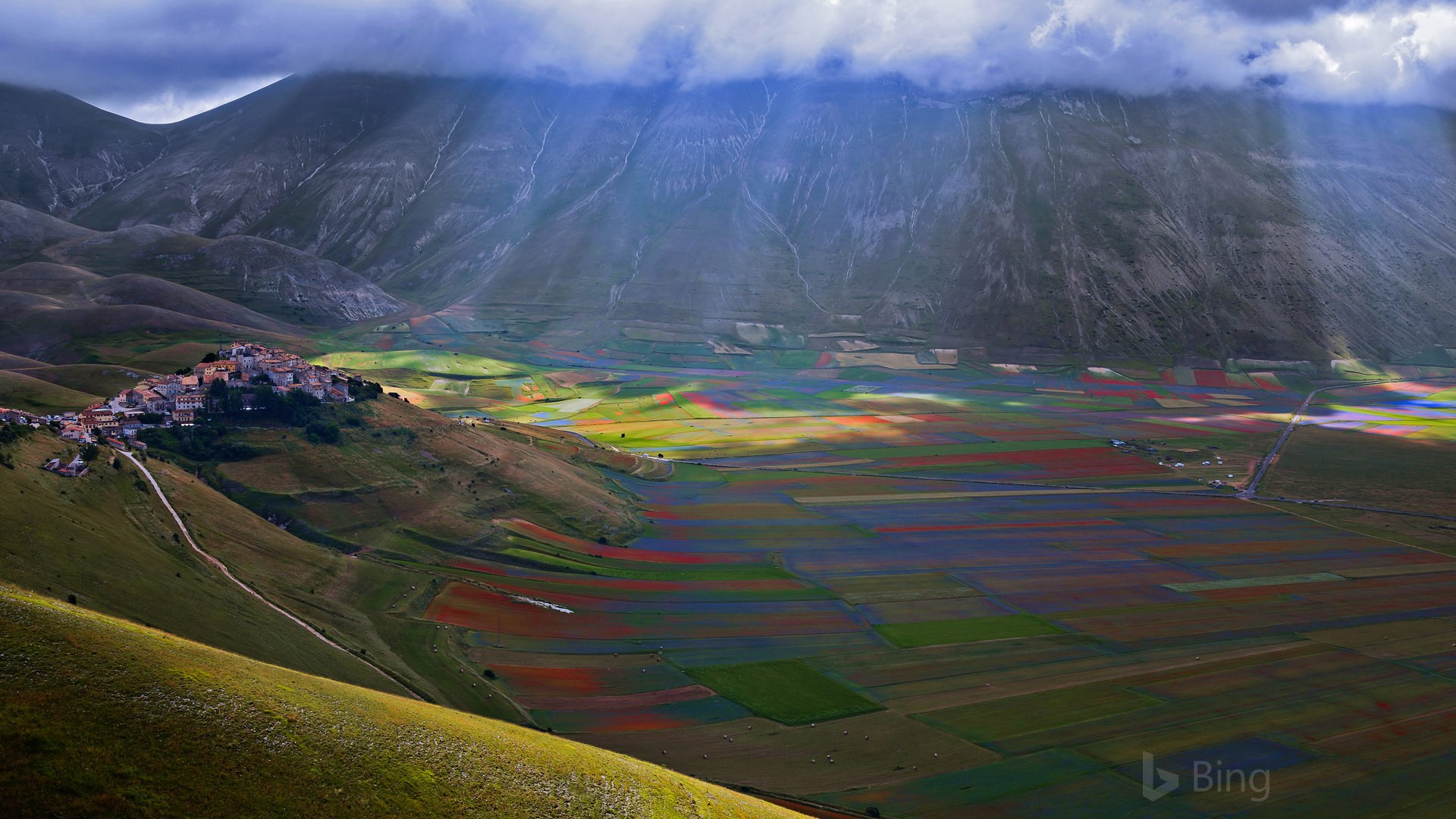 There are also bright-colored themes such as Bing Sunshine, which shows sun rays in stunning locations, such as Germany, California, etc. The theme includes ten vibrant and warm images. As soon as you apply this Windows 11 theme, the background will automatically change from one gorgeous photograph to another.
You can install this Bing Sunshine theme from the Microsoft Office Store and use it on your PC because it is only 5.67 MB.
Download the Bing Sunshine theme here.
Bridge in Autumn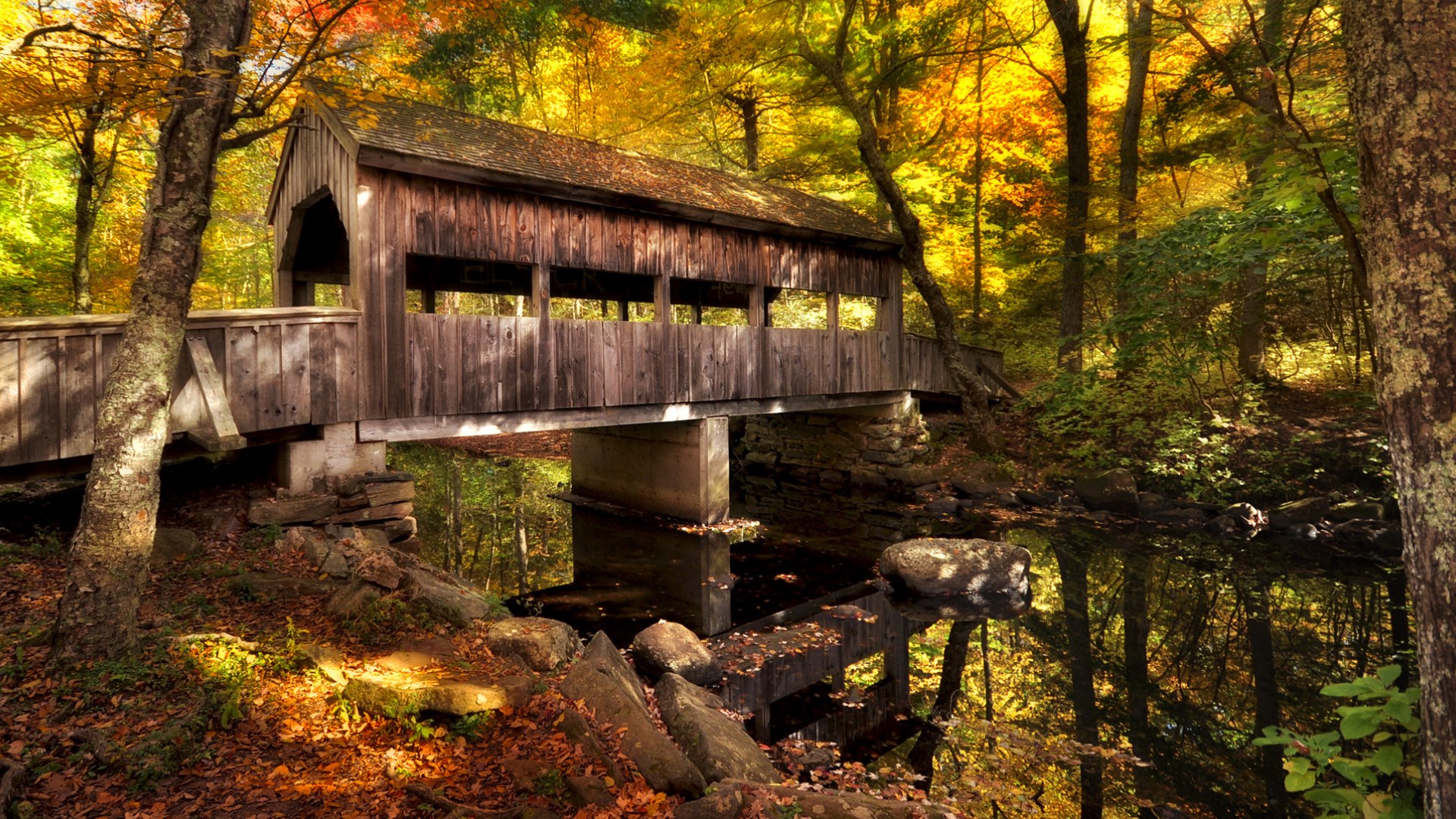 Many people love the Autumn theme. This Bridges in Autumn theme is perfect if you also like autumn themes. You can try this theme if you want something earthy and enchanting for your Windows 11 PC. It includes 13 sets of pictures. Each picture shows the scenic routes of the bridge during the autumn months.
Gold, greens, reds, and coral are the primary colors of the Bridge in Autumn Windows 11 theme.
You can download Bridge in Autumn from Microsoft Store.
Sun and Sand PREMIUM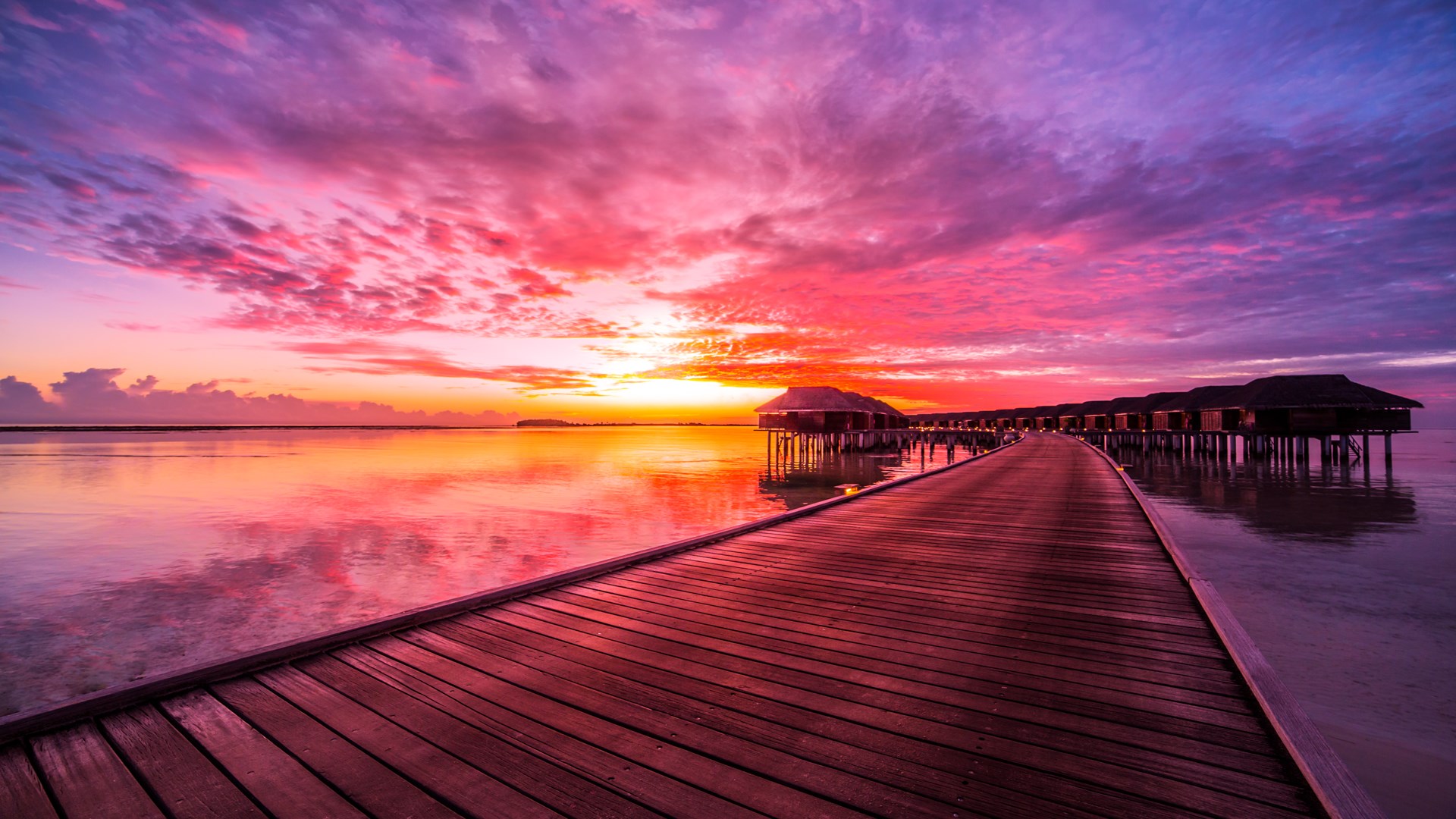 It's a free Windows 11 theme that will help you travel even when you're not physically in Maldives and Mexico.
The Microsoft Store provides this friendly Windows 11 theme that includes 4k images within ten premiums.
You can download Sun and Sand PREMIUM from here.
The Northern Lights
This Northern Lights Windows 11 theme is perfect for those who enjoy a darker theme. It includes beautiful pictures of the Milky Way and Aurora Borealis worldwide. The photos are primarily taken in beautiful places like Iceland, Norway, Death Valley USA, and Thailand.
This theme includes fifteen different wallpapers, and you can switch between them. It is approximately 11 MB in size and is available from the Microsoft Store.
You can grab the "The Northern Lights" theme here.
Forest for the Trees
Forest for the Trees, another free Windows 11 theme, can be found on the Microsoft Store. It is suitable for those who are fond of green colors. With this theme, you can see tropical forests easily on your PC. It contains 20 images and weighs 28.85 MB. This theme is highly colorful so you can go green with it.
Amazon Rainforest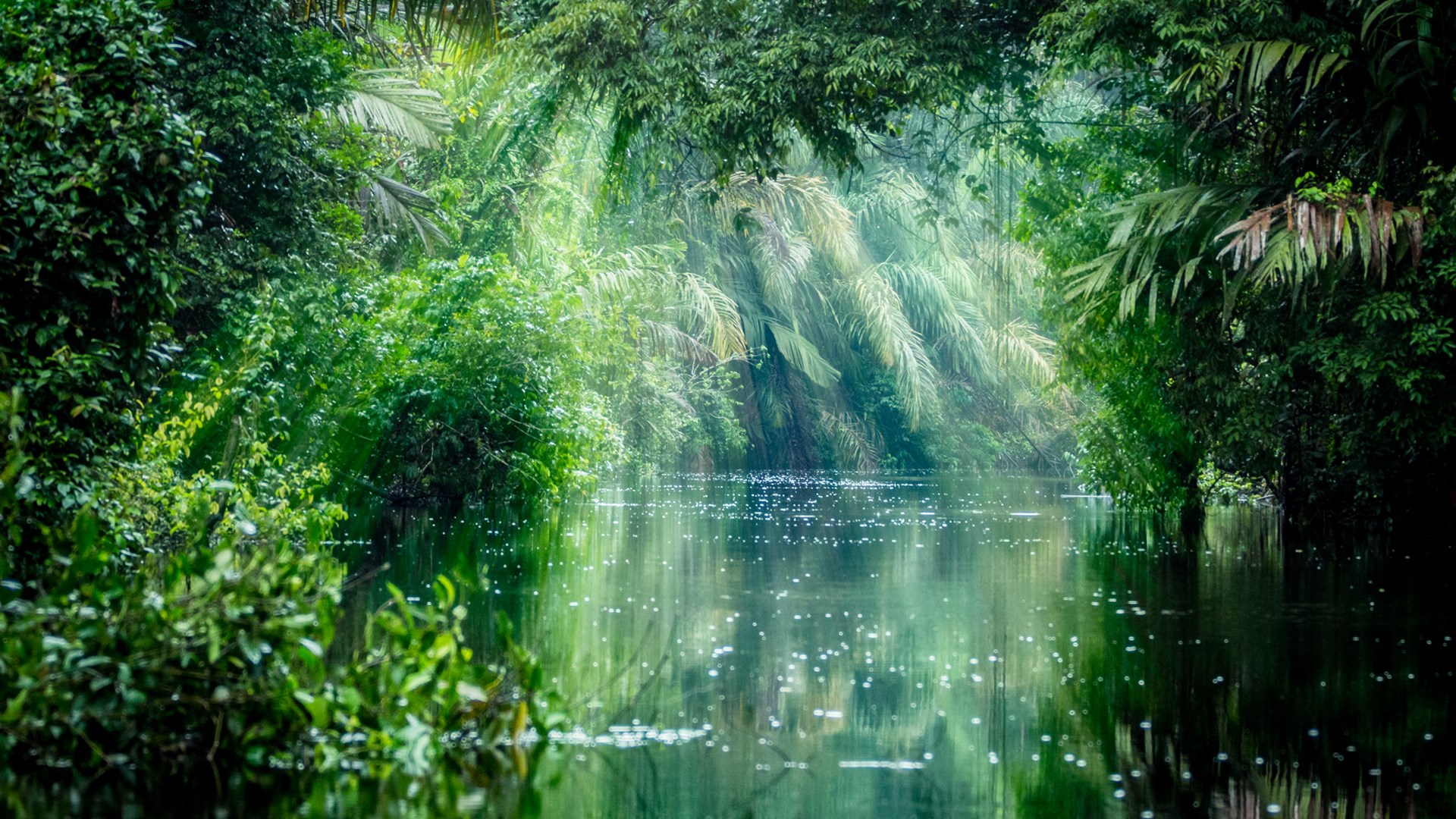 Installing the Amazon Rainforest Windows 11 theme will provide stunning visuals of the Amazon River and Tortuguero. The Amazon theme will also provide stunning visuals of the Amazon River and other world's natural wonders. There are 18 images in the piece, and the total size of the theme is 14.89, and you can download it from Microsoft Store.
Download the Amazon Rainforest theme
Beach Time PREMIUM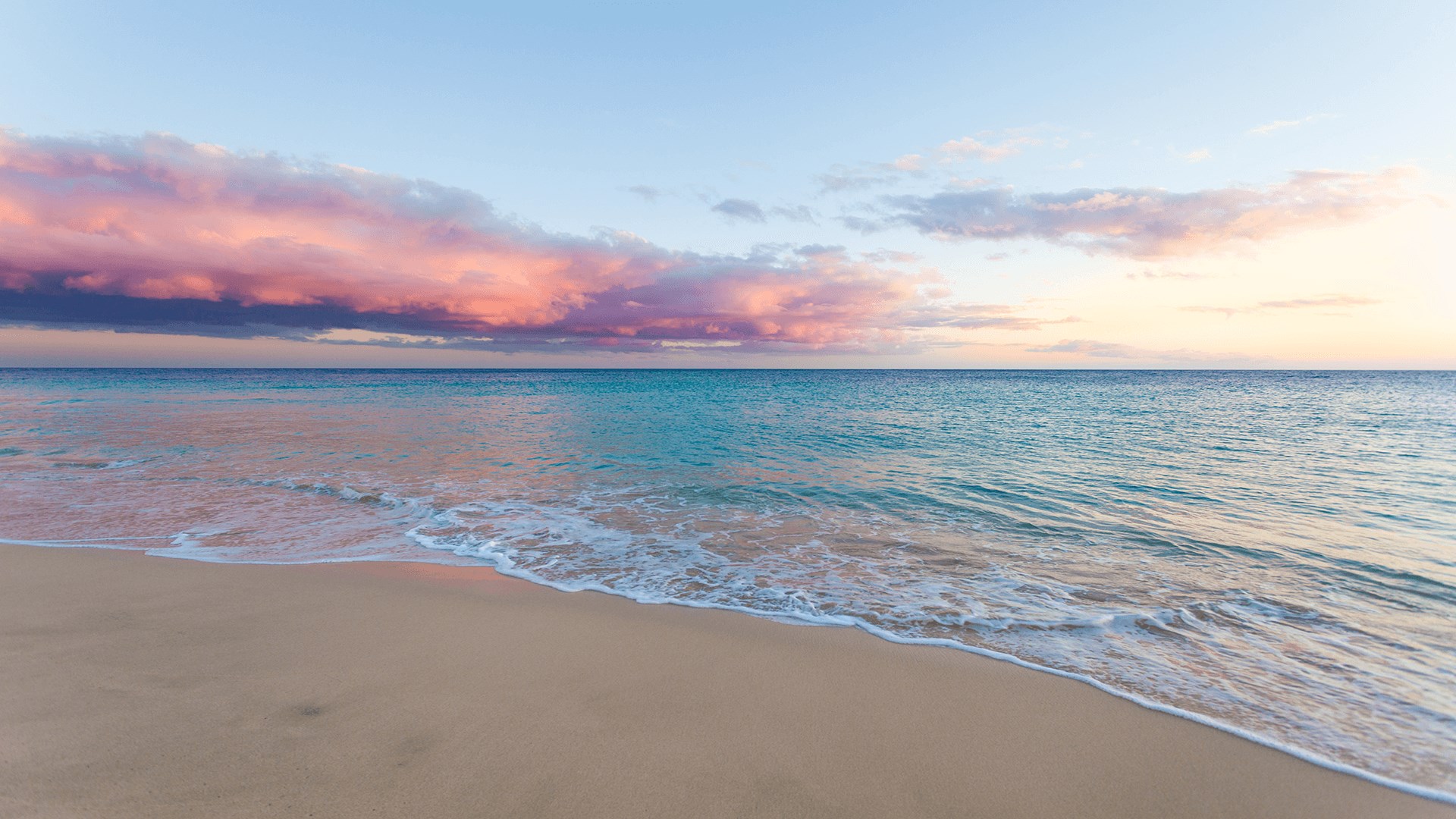 A Windows 11 free theme called Beach Time PREMIUM has just been released. Everyone loves the beach, and we all do as well. If you are a beach lover as well, then you should take a look at this theme.
You can easily download this theme for Windows 11 from the Microsoft Store and experience some charming beach settings. This beach theme features 15 idyllic premium 4k images, 16.23 MB in size.
Download Beach Time PREMIUM theme
Leafy Structures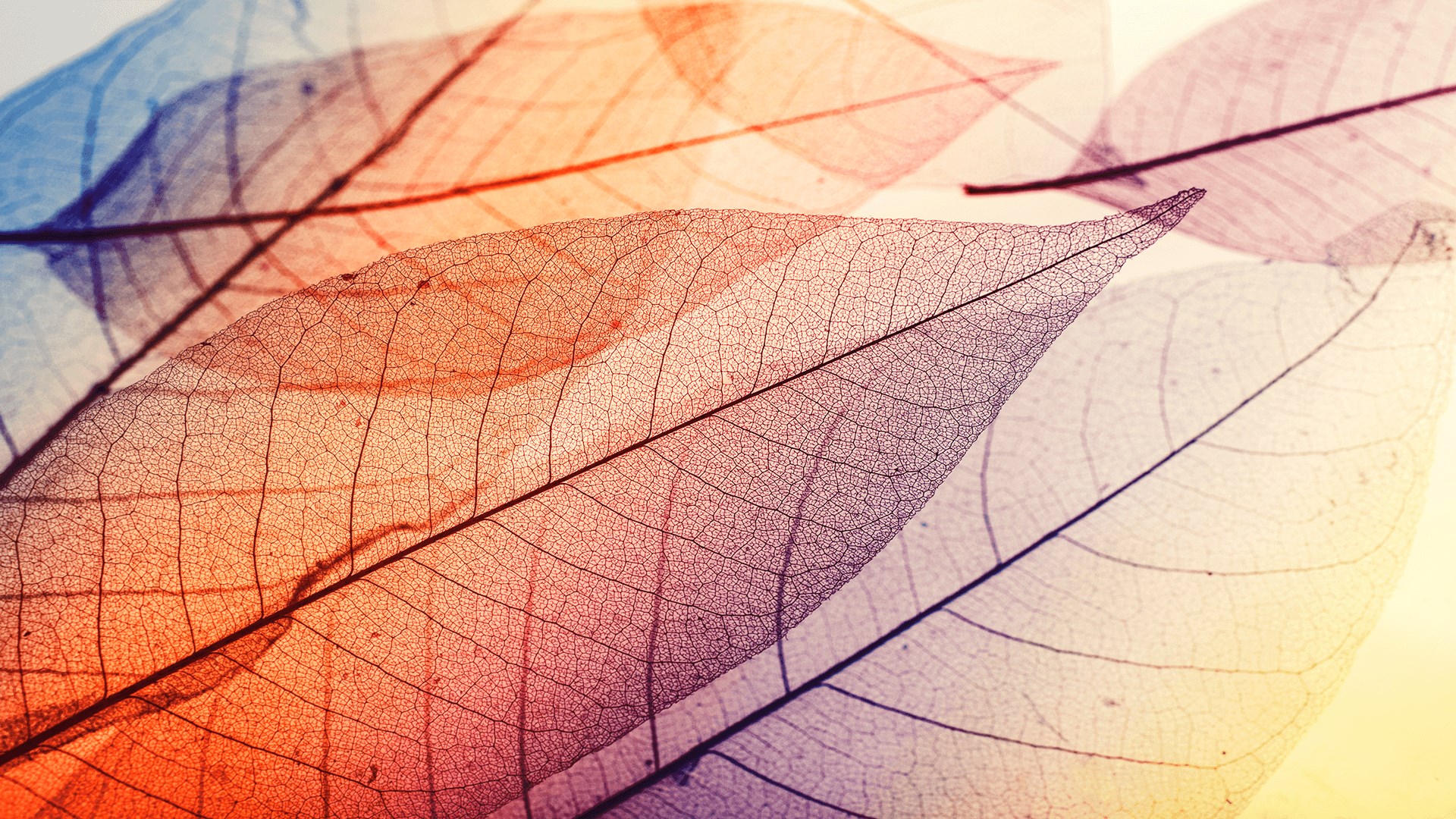 You will see the structure of the leaves in this desktop wallpaper theme. These photos are real and taken with a macro lens, giving you incredible detail.
You can download Leafy Structures from Microsoft Store.
Mountain Light Premium
A free Windows 11 theme, Mountain Light Premium, is next on our list. This theme can be downloaded directly from the Microsoft Store.
After applying the Windows 11 themes, the accent color changes depending on the wallpaper color. This theme includes approximately 18 high-quality 4K premium images of mountains worldwide.
Download Mountain Light Premium
Squid Game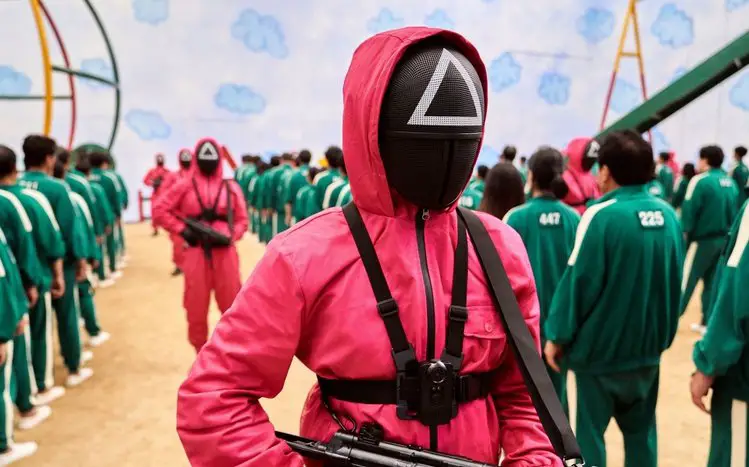 Check out the Windows 11 Squad Game Theme if you're a Squid Game TV show fan. After downloading and installing these themes, you can access 15 high-quality wallpapers from the Squid Game Netflix series. These wallpapers are all high-quality and high-resolution. Additionally, the Squid Game theme doesn't change the cursor and icons like other wallpaper themes.
This theme is compatible with Windows 11, 10, 8 (8.1), and 7. You can download the Squid Game theme here.
How to Apply the Windows 11 Themes?
Download any of the free themes from the Microsoft Store, then go to your PC's settings app and follow these steps to apply them:-
Step 1. Firstly, using Windows + I hotkey, open the settings app.
Step 2. Now, from the left-hand side panel, go to the Personalization tab.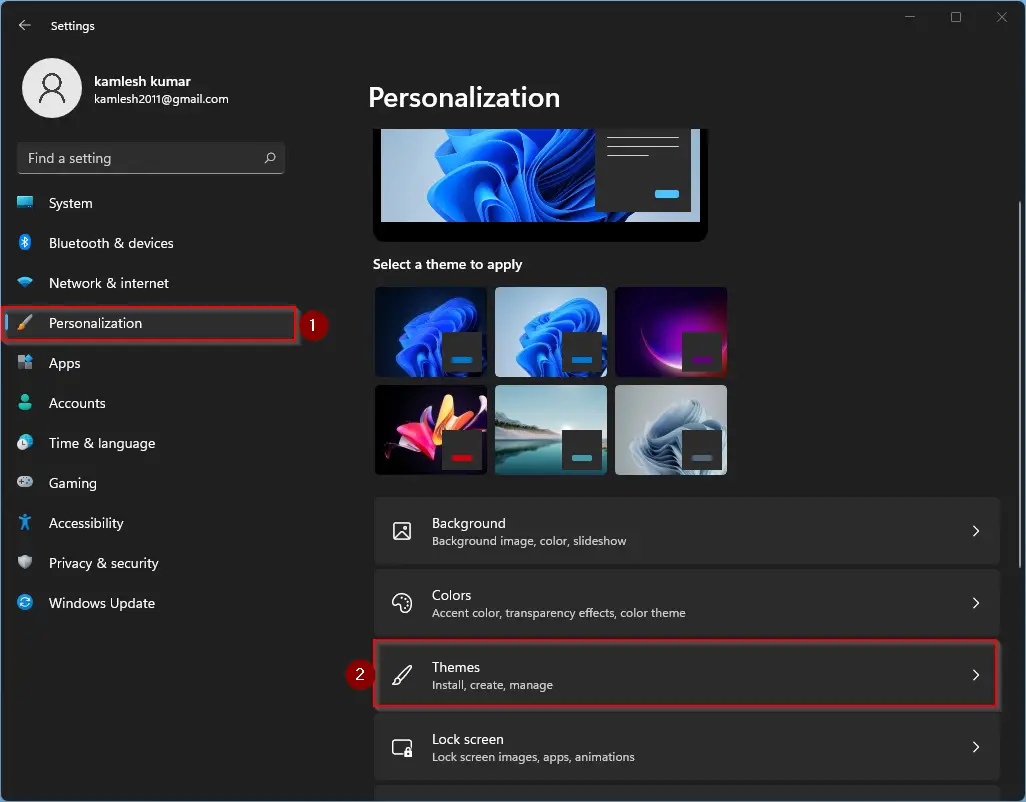 Step 3. In the next step, select the Themes section.
Step 4. Here you will get all the default and installed themes.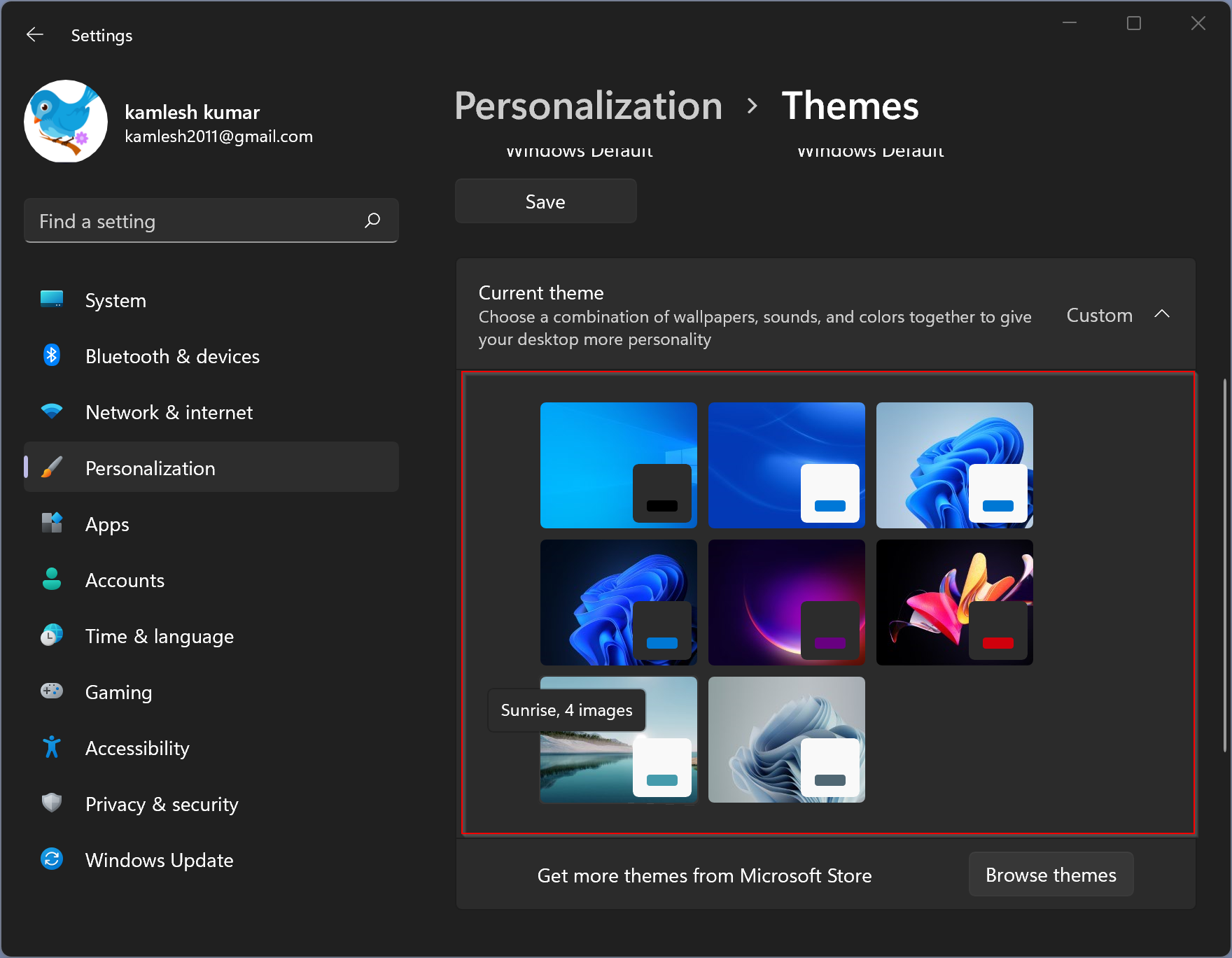 Step 5. Finally, choose the theme you like and apply it to your desktop.
The changes are immediate, which means once you click on any theme, it applies immediately.