Switching to a new smartphone can be an exciting experience, but the thought of transferring all your valuable data can often be daunting. Luckily, Coolmuster Mobile Transfer is here to make the process seamless and hassle-free. And the best part? You can now get a 1-year free license for Coolmuster Mobile Transfer through their exclusive giveaway! In this article, we'll explore the features of Coolmuster Mobile Transfer and guide you on how to take advantage of this amazing offer.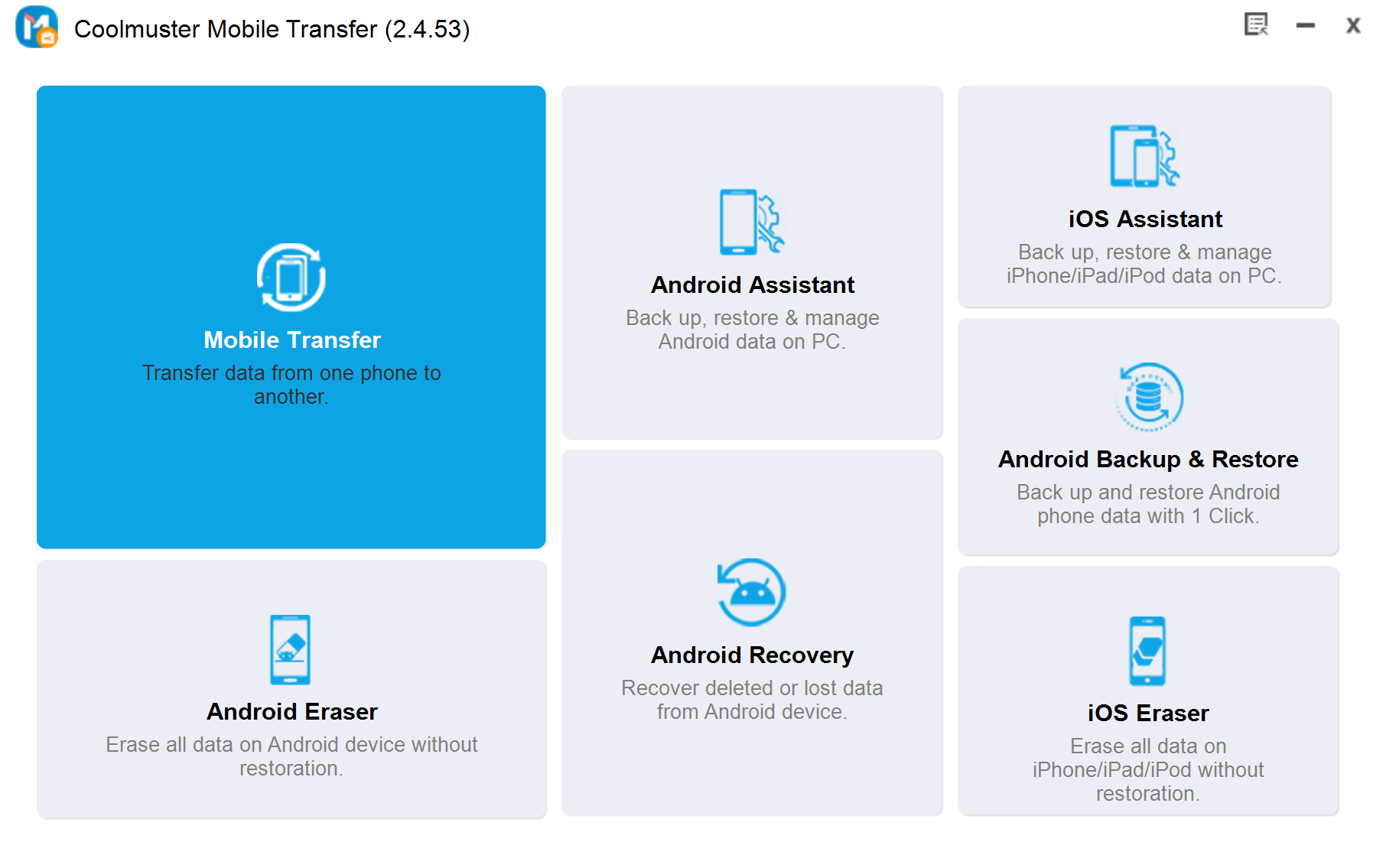 Effortless Phone-to-Phone Data Transfer
Gone are the days of spending hours transferring data between smartphones. Coolmuster Mobile Transfer offers a 1-click phone-to-phone transfer solution, making the process incredibly simple. Just connect your devices, select the files you want to transfer, and click Start. Whether you're moving from iOS to iOS, Android to Android, iOS to Android, or vice versa, Coolmuster Mobile Transfer supports all major platforms, including iOS 16 and Android 11.
Transfer What Matters Most
When switching to a new device, it's crucial to transfer the data that matters most to you. Coolmuster Mobile Transfer understands this and allows you to transfer a wide range of data types seamlessly. Contacts, text messages, call logs, calendars, bookmarks, photos, music, videos, documents, apps, eBooks, and more can all be transferred without any quality loss. You can rest assured that your valuable information will be ready and waiting on your new phone.
Swift and Secure Data Transfer
Coolmuster Mobile Transfer not only prioritizes speed but also ensures the security of your data. By connecting your devices to your computer via USB cables, you can transfer files within minutes. The software operates in a 100% read-only mode, meaning your data remains intact and free from any threats or damages during the transfer process. There's no need to worry about malware, ads, or user tracking—Coolmuster Mobile Transfer provides a clean and reliable solution.
Backup and Restore (Coming Soon)
Coolmuster Mobile Transfer goes beyond data transfer. In the near future, the software will also offer backup and restore functionalities. This means you'll be able to back up your phone data directly to your computer, ensuring an extra layer of protection for your valuable information. And when the time comes to restore your data, you can do so with just one click, simplifying the process even further.
How to Get Coolmuster Mobile Transfer for Free for 1 Year?
To get your hands on a 1-year free license of Coolmuster Mobile Transfer, follow these simple steps:-
Step 1. Visit the giveaway page.
Step 2. Fill in the form with your name and email address.
Step 3. Click on the "Submit" button.
Step 4. The license code will be displayed on the page.
Step 5. Download the installer (.exe file) for Coolmuster Mobile Transfer.
Step 6. Install the software on your computer and open it.
Step 7. Access the main menu and click on the key icon or Register.
Step 8. Paste your email address and license key to complete the registration process.
Voila! You can now enjoy the full features of Coolmuster Mobile Transfer for 1-year.
Conclusion
Don't let the fear of data transfer hold you back from enjoying your new smartphone. Coolmuster Mobile Transfer offers a user-friendly solution that simplifies the process and ensures a seamless transition. And with the 1-year free license available through the exclusive giveaway, there has never been a better time to try out this powerful software. Take advantage of this opportunity today and unlock the convenience of effortless phone-to-phone data transfer with Coolmuster Mobile Transfer.