Drivers are an essential part of every operating system. Every component of a computer or laptop works only if they have suitable drivers installed. There are a few freeware available over the internet to backup and restore drivers on Windows 11/10 machines; Double Driver is one of those. Double Driver is a freeware and effective tool to back up and restore Windows Drivers. While Windows offers the plug-and-play feature, you might want to back up some of the installed drivers for a disaster if you don't have the Driver CD that came with the computer or is unavailable online.
Drives are those programs that control the essential tasks of communicating between you and your computer.
Double Driver for Windows 10 and 11
Once you scan your computer with Double Driver, it analyzes and lists the most important driver details such as version, date, provider, etc., and also offers you to update to the latest version. All drivers that are found can easily be backed up and restored later in one go.
Double Driver Features
List, save, and print driver's details.
Backup drivers from installed Windows
Backup drivers from non-live/non-booting Windows
Backup drivers to structured folders, compressed (zipped) folder, and self-extracting capability
Restore drivers from the previous backup
Available in GUI and CLI application
Portable (no installation required)
Works with Microsoft Windows XP/Vista/7/8/10/11 (32-bit or 64-bit)
Back up Drivers with Double Driver
To back up important drivers of your Windows PC, run the Double Driver as administrator and click on the Backup from the menu.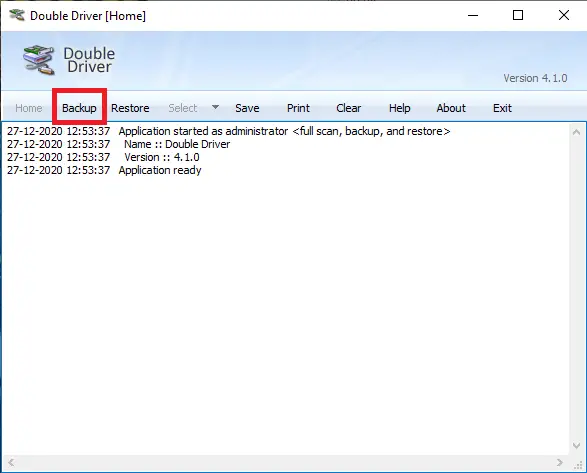 Click on the Scan Current System button to list all the drivers which are available on your computer.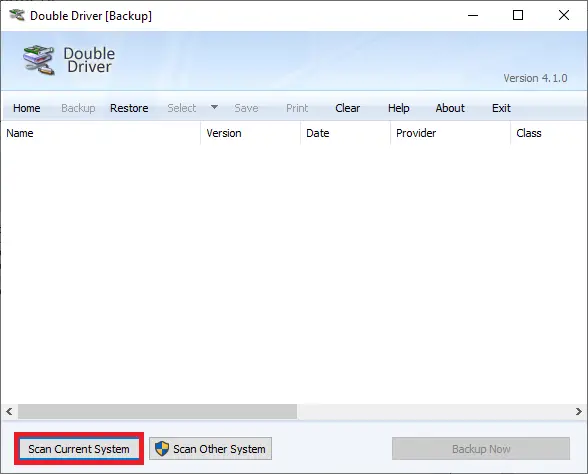 Once the scanning is completed, it will list all hardware with drivers. You can select all or a few which you want to backup. Finally, click on the Backup Now button.
Browse for the location where you want to save the Backup of the drivers, select the output type, and click on the OK button.
It may take a few minutes depending upon the selection of drivers.
Restore Drivers with Double Driver
Once you are ready with a backup of the Drivers and you have to restore the drivers due to any reason, because of you have formatted your PC or your any hardware is not working properly, perform the following steps:-
Run the Double Driver software and click on the Restore from the menu.
Click on the button labeled as Locate Backup. Select the Folder Location where you have stored the driver's backup.
Once you have selected the driver's backup folder, click on the OK button. Finally, click on the Restore Now button to restore the drivers.
That's all!!! Now Double Driver freeware should restore the drivers on your PC, and everything should start working as before.
Download Double Driver
You can download the latest version of Double Driver from the official website.