If you're like most people, you probably don't give much thought to the drivers on your computer. These essential pieces of software are responsible for ensuring that all of your hardware works correctly, from your keyboard and mouse to your graphics card and sound system. But despite their importance, drivers are often overlooked and left outdated, which can lead to a whole host of problems, including performance issues, compatibility problems, and even security vulnerabilities.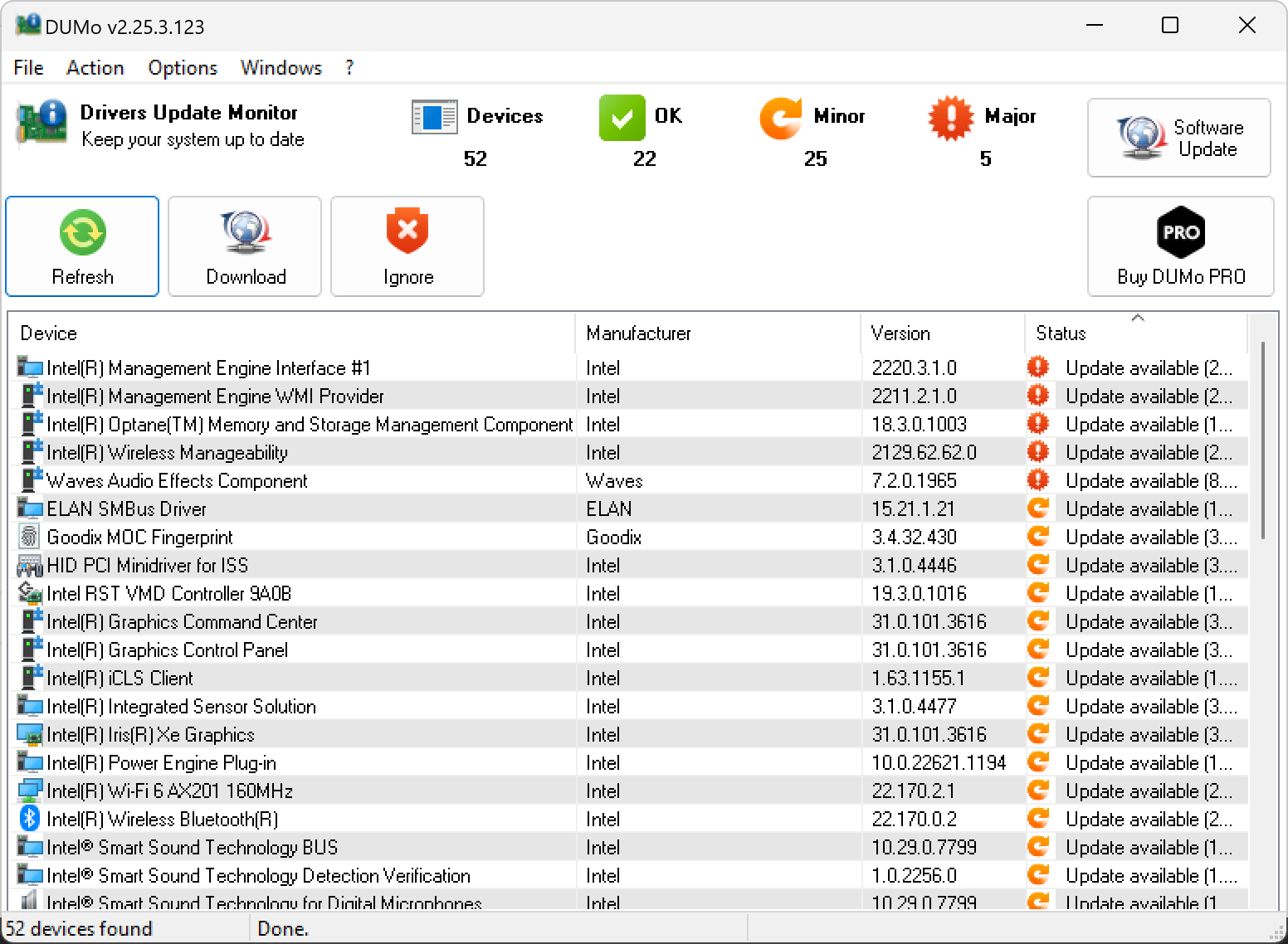 Fortunately, there's a solution: DUMo Drivers Update Monitor. This free utility makes it easy to keep all of your drivers up-to-date, ensuring that your computer is always running at its best.
So what exactly is DUMo, and how does it work? Let's take a closer look.
What is DUMo Drivers Update Monitor?
DUMo Drivers Update Monitor is a free utility that scans your computer for outdated drivers and provides you with a list of available updates. The program supports over 1.7 million devices and drivers, so no matter what hardware you're using, DUMo can help keep it up-to-date.
One of the great things about DUMo is its simplicity. The program is easy to use, and you don't need any technical knowledge to get started. Simply download and install the program, and it will automatically scan your computer for outdated drivers. Once the scan is complete, you'll be presented with a list of available updates, along with links to download them directly from the manufacturer's website.
DUMo also includes a few additional features that make it even more useful. For example, the program can create a backup of your current drivers before installing any updates, so you can easily revert back to a previous version if you run into any problems. Additionally, DUMo can be set to run automatically in the background, so you never have to worry about checking for updates manually.
How does DUMo work?
DUMo works by scanning your computer's hardware and comparing it to its extensive database of drivers. The program checks each driver against its database to see if there is a newer version available, and if so, provides you with a link to download it.
One of the nice things about DUMo is that it provides you with detailed information about each driver, including the manufacturer, version number, release date, and more. This makes it easy to determine whether an update is necessary and ensures that you're always in control of what's being installed on your computer.
Another great feature of DUMo is that it supports silent installs, which means that updates can be installed automatically without any user intervention. This can be a real time-saver, especially if you have a lot of drivers that need updating.
Why should you use DUMo?
There are several good reasons to use DUMo to keep your drivers up-to-date. For one thing, outdated drivers can cause performance issues and compatibility problems, so keeping them up-to-date is essential for ensuring that your computer is running smoothly.
Additionally, updating your drivers can help improve security, as outdated drivers can be vulnerable to security exploits. By keeping your drivers up-to-date, you can reduce your risk of being targeted by hackers or malware.
Finally, using DUMo is just plain convenient. The program makes it easy to keep your drivers up-to-date, and with features like automatic updates and silent installs, you can keep your computer running at its best without having to spend a lot of time or effort.
Download DUMo Drivers Update Monitor
If you need, you can download DUMo Drivers Update Monitor from its official website.
Conclusion
To sum up, DUMo Drivers Update Monitor is a reliable and efficient tool for updating device drivers on Windows 11 and 10. Its user-friendly interface and automatic scanning feature make it easy to use for both novice and advanced users. Additionally, it provides detailed information on the current and updated drivers, allowing users to ensure that their system is up to date with the latest device drivers. With its customizable settings, users can tailor the program to meet their specific needs and preferences. Overall, DUMo Drivers Update Monitor is a must-have tool for anyone who wants to keep their system running smoothly and efficiently by keeping their device drivers up to date.
For a limited period, you can grab DUMo Pro for free in a giveaway.