In a world where music is an integral part of our lives, having easy access to our favorite tunes is a must. Deezer, a popular music streaming service, has been making waves in the industry with its extensive library of over 90 million songs. But for many, there's one catch: offline access to these songs is primarily reserved for Deezer's paid subscribers. However, a remarkable solution has emerged, granting you a golden ticket to unlimited offline Deezer music – the Pazu Deezer Music Converter.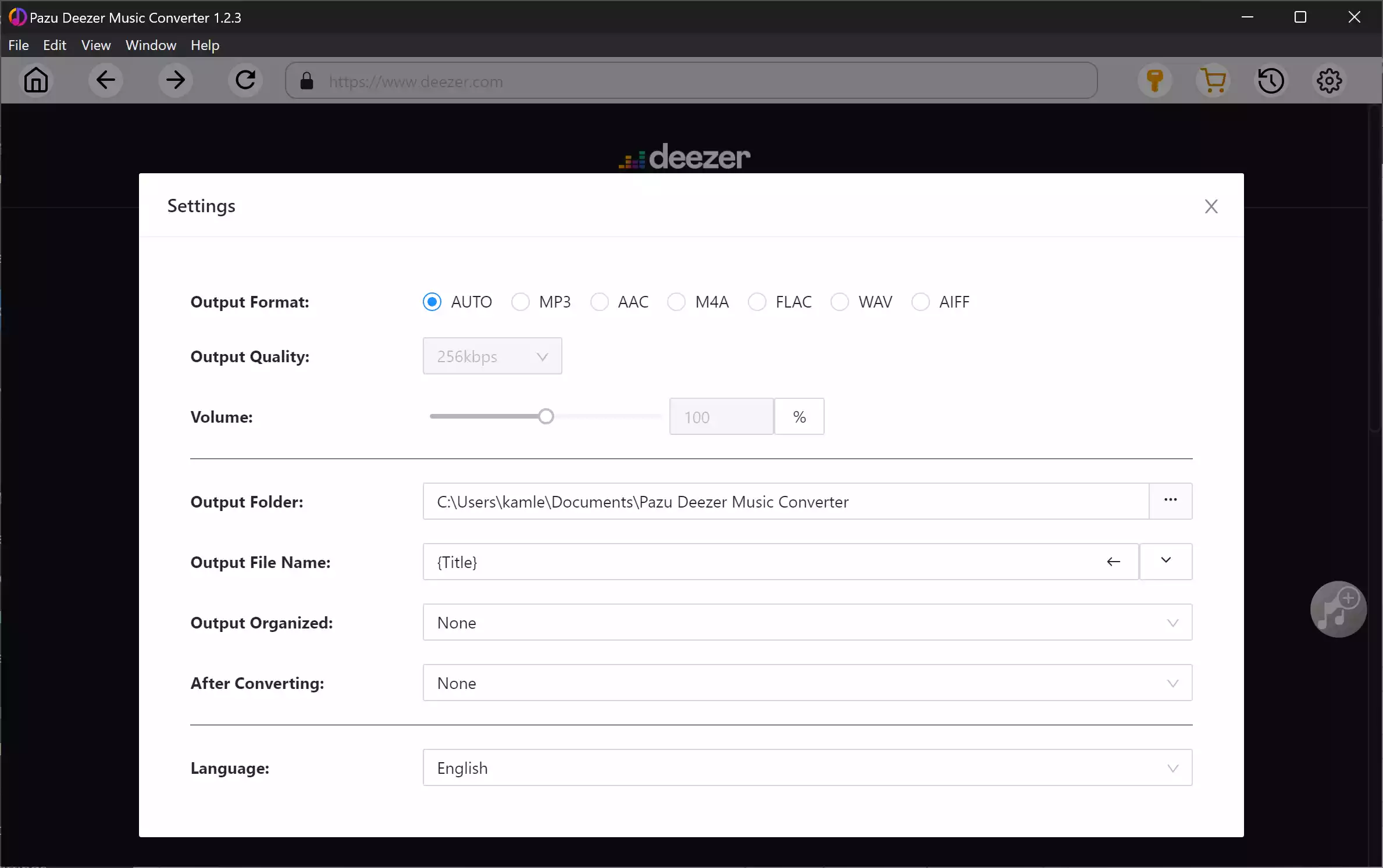 What is Pazu Deezer Music Converter?
Pazu Deezer Music Converter is a professional music downloader tool designed specifically for Deezer subscribers. It empowers you to download unlimited songs from Deezer's vast catalog and convert them into various formats, including MP3, M4A, AAC, FLAC, WAV, and AIFF. Whether you're a Windows or Mac user, this powerful software is available for both platforms, making it accessible to a broad range of music enthusiasts.
Features that Set Pazu Deezer Music Converter Apart
No Deezer App Required: One of the standout features of this converter is that it eliminates the need for the Deezer app. Instead, it boasts a built-in Deezer web player, allowing you to seamlessly select your favorite songs, albums, and playlists for download.
High-Quality Downloads: Pazu Deezer Music Converter ensures that you don't have to compromise on sound quality. You can download Deezer music in lossless formats like WAV, FLAC, and AIFF, preserving the original audio fidelity.
Keep ID3 Tags: ID3 tags, including song titles, artist names, album details, and album cover images, are retained after conversion. This ensures your music library remains organized and easily searchable.
Lightning-Fast Downloads: Say goodbye to the long waiting times typically associated with downloading music. Pazu Deezer Music Converter offers downloads at an impressive 10 times faster speed, making the process efficient and hassle-free.
Multilingual Interface: The software supports multiple languages, making it accessible and user-friendly for individuals around the world.
How Pazu Deezer Music Converter Works?
Using Pazu Deezer Music Converter to download your favorite Deezer tracks is a breeze. Here's a step-by-step guide:-
Step 1. Begin by installing and launching the Pazu Deezer Music Converter. You'll need to log in to your Deezer account within the software.
Step 2. Customize your download preferences. You can choose the output format (MP3, M4A, AAC, FLAC, WAV, AIFF), set the quality, select the output folder, and name your files as you see fit.
Step 3. Once your settings are in place, select the songs you want to download, and click the "Converter" button. Pazu Deezer Music Converter will work its magic and save your selected tracks in the format and quality you've specified.
Getting Pazu Deezer Music Converter for Free
Now comes the exciting part – a free giveaway of Pazu Deezer Music Converter. Here's how you can get your hands on this fantastic tool:-
Step 1. Navigate to the official giveaway page.
Step 2. Provide your email address and click the "GET LICENSE" button.
Step 3. Check your inbox for the license key. If you can't find it, make sure to check your spam folder.
Step 4. Download the installer version 1.2.3 for Windows or Mac.
Step 5. After installation, use the provided Pazu Deezer Music Converter license code to register the software on your computer. This license code unlocks a full year of free access to all its features.
Conclusion
The free giveaway of Pazu Deezer Music Converter is a rare opportunity for music enthusiasts to break free from the restrictions of paid Deezer accounts and enjoy unlimited offline music. With its high-quality downloads, speedy performance, and user-friendly interface, it's a must-have tool for any music lover.
Don't miss out on this chance to expand your music library without spending a dime. Get your Pazu Deezer Music Converter today and unlock a world of endless musical possibilities.