In an era where digital information is paramount, and the need for secure document sharing is ever-growing, finding reliable tools to safeguard your PDF files becomes crucial. Coolmuster PDF Encrypter stands out as a powerful solution, offering robust encryption features to protect your sensitive documents. The best part? You can now get a license key for free through an exclusive giveaway. Let's delve into the details of how Coolmuster PDF Encrypter can fortify your PDF security and how you can grab your free license key.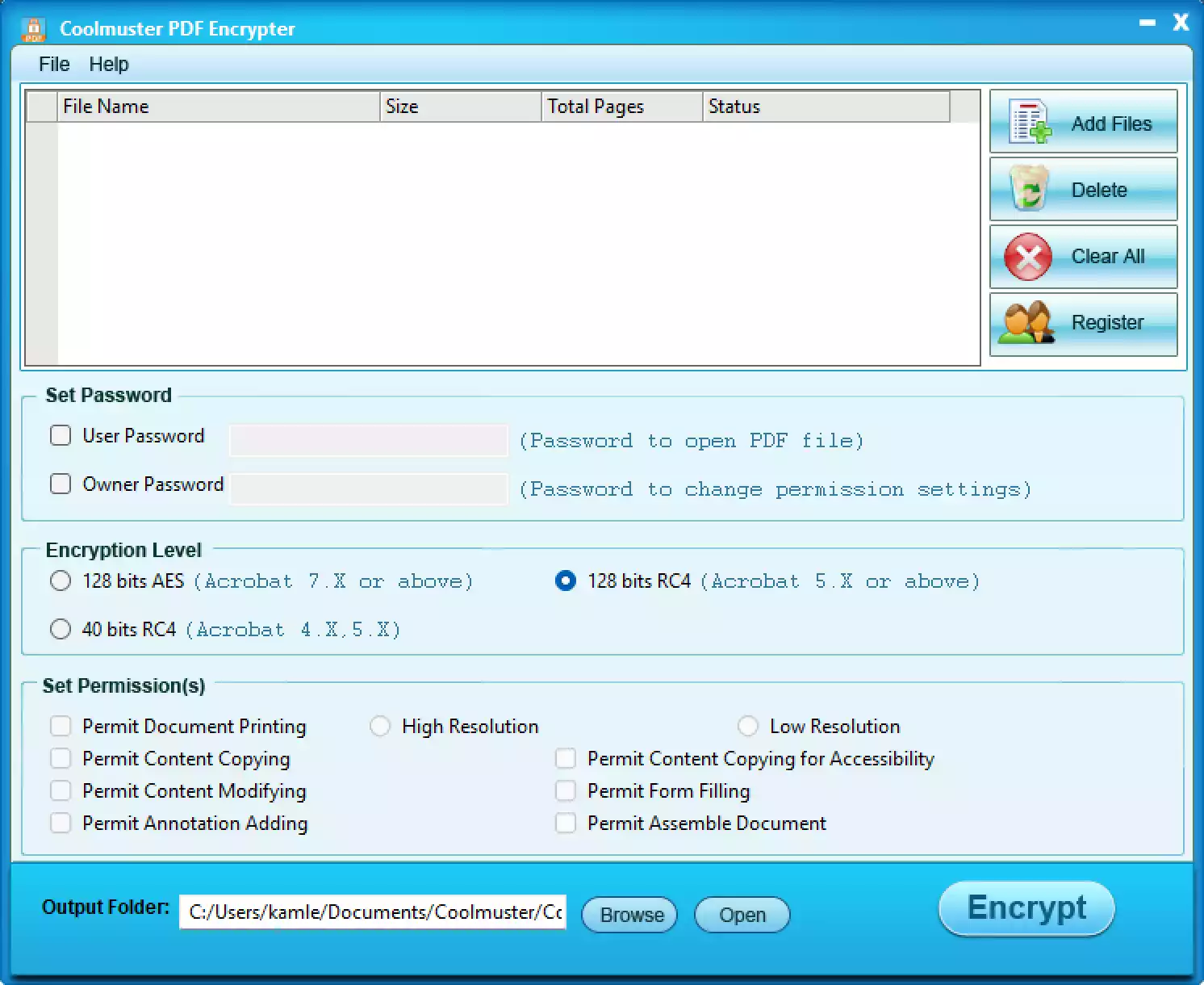 Why Choose Coolmuster PDF Encrypter?
1. Add User and Owner Password Protection: The content within your PDF files may contain confidential information, whether it's a business proposal, healthcare records, or a confidential report. Coolmuster PDF Encrypter allows you to add both user and owner passwords, controlling who can open the PDF and managing access permissions.
– User Password: Restrict access to those who know the user password.
– Owner Password: Control copying, modifying, and high-quality printing with an owner password.
2. Three Different Security Levels: Coolmuster PDF Encrypter provides users with three encryption systems tailored to different security needs:
– 40-bit RC4: Basic protection against printing, copying, or editing.
– 128-bit RC4: Enhanced options for applying restrictions.
– 128-bit AES: The highest level of password protection using Advanced Encryption Standard for robust security measures.
3. Various Options for PDF Security: Beyond passwords and encryption levels, the tool offers additional security options such as resolution settings, document printing, and copying. Users can selectively enable or disable specific privacy settings with just one click.
– Bulk Protection: Instantly apply the same password to a batch of PDF documents.
– Partial Encryption: Choose to encrypt only selected PDF files.
4. Convenient Features: Coolmuster PDF Encrypter boasts user-friendly features, including drag-and-drop operations, no advertising plugins, spyware, or viruses. Whether you're encrypting one file or a batch, the process is streamlined and efficient.
How to Get Your Free License Key?
Step 1. Visit the Coolmuster PDF Encrypter giveaway page.
Step 2. Enter your name, email address, and captcha.
Step 3. Click "Submit" to receive your free license code.
Step 4. Download Coolmuster PDF Encrypter here.
Step 5. Install the program and register it using the provided license key.
Step 6. Open the program and start securing your PDF files effortlessly.
Conclusion
Don't miss out on the opportunity to enhance the security of your PDF documents with Coolmuster PDF Encrypter. The free giveaway allows you to obtain a license key, unlocking the full potential of this advanced encryption tool. Safeguard your sensitive information and control access to your PDFs – get your license key now!