In a world that's constantly advancing in terms of technology, streaming, and digital media, there's something inherently nostalgic and heartwarming about sitting down to watch a DVD. The process of creating your own DVD collection is even more rewarding, as it allows you to curate and personalize your entertainment experience. For those who cherish this experience, Leawo DVD Creator is a remarkable tool, and here's some great news – they are offering a free giveaway for both Windows and Mac users!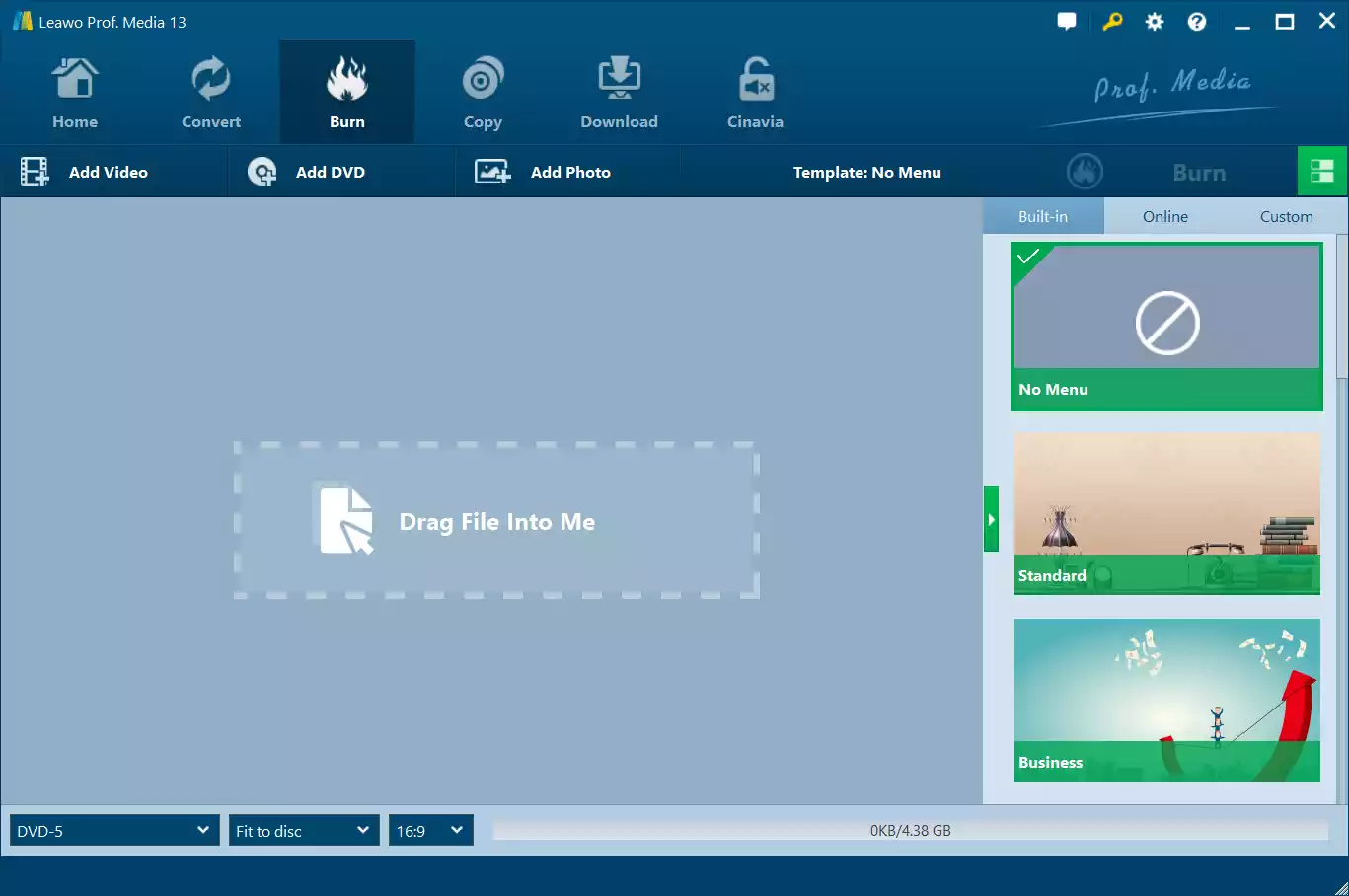 Leawo DVD Creator is an all-in-one solution for converting your video files into professionally crafted DVDs. Whether you're a Windows or Mac user, this versatile software is available for you to try out and enjoy.
The Magic of Leawo DVD Creator
Easy Video Conversion
Have you ever had a collection of videos in various formats that you wished you could watch on your DVD player? Leawo DVD Creator makes this dream a reality. It's a robust video-to-DVD converter, supporting a wide array of formats like AVI, MKV, MP4, MPG, FLV, and more. The process is simple, ensuring that even beginners can create DVDs with ease.
Customized DVD Experience
Leawo's DVD Creator goes a step further by allowing you to customize your DVD experience. You can choose from over 40 preset disc menus and templates to add a personal touch to your DVDs. But it doesn't stop there – you can also craft your unique disc menus, templates, background music, and more. The power of personalization is at your fingertips.
3D DVD Magic
What's more exciting than watching a 3D movie? Leawo DVD Creator can turn your regular 2D videos into immersive 3D experiences. With six different 3D movie effects to choose from, including Red/Cyan, Red/Green, and more, you can enjoy 3D movies on your 3D TV or compatible devices. You can even adjust the 3D depth for a tailor-made experience.
Video Editing
Before creating your DVD, you have the opportunity to edit your videos to perfection. The built-in video editor lets you trim, crop, adjust video parameters (brightness, saturation, contrast, volume), and add watermarks, making sure your videos are just the way you want them.
Subtitles and Audio Tracks
Leawo DVD Creator allows you to select subtitles and audio tracks from your source videos to include in the final DVD. Plus, if you have external subtitles, you can easily add them to your creation. This feature ensures you can enjoy movies in your preferred language.
Real-Time Preview
Before hitting the burn button, you can preview your source videos, check your edits, and get a glimpse of the 3D movie effects using the built-in player. This feature ensures your final DVD is exactly how you envisioned it.
Windows and Mac Compatibility
Leawo DVD Creator has extended its warm embrace to both Windows and Mac users. It's compatible with Windows 7, 8, 8.1, 10 and 11. So, regardless of your operating system, you can harness the power of this versatile DVD creation tool.
How to Get Your Free License Key?
You might be wondering how you can get your hands on this amazing software for free. Leawo is offering a fantastic giveaway, and here's how you can avail of it:-
Step 1. Visit the official giveaway page on Leawo's website.
Step 2. Choose your preferred version, whether you're a Windows or Mac user.
Step 3. Enter your name and email address, and then click "Get it Now."
Shortly after, check your email inbox. You'll receive your free license key. With your license key in hand, proceed to download and install Leawo DVD Creator on your computer. Once installed, activate the software using the provided license key, and you're ready to enjoy a year's worth of DVD creating fun with all the features and functions unlocked.
Conclusion
Leawo DVD Creator's giveaway is a limited-time offer, so be sure to take advantage of it while it's available. Create your DVDs, relive your cherished memories, and immerse yourself in the world of 3D entertainment. Leawo DVD Creator makes the process easy, enjoyable, and absolutely free. Don't miss this chance to enhance your DVD collection and share your creativity with friends and family.