In today's digital age, protecting your personal files and folders from unauthorized access, modification, or deletion is crucial. Whether it's your private documents, photos, videos, or sensitive client data, you need a reliable data protector that can keep your information safe and secure.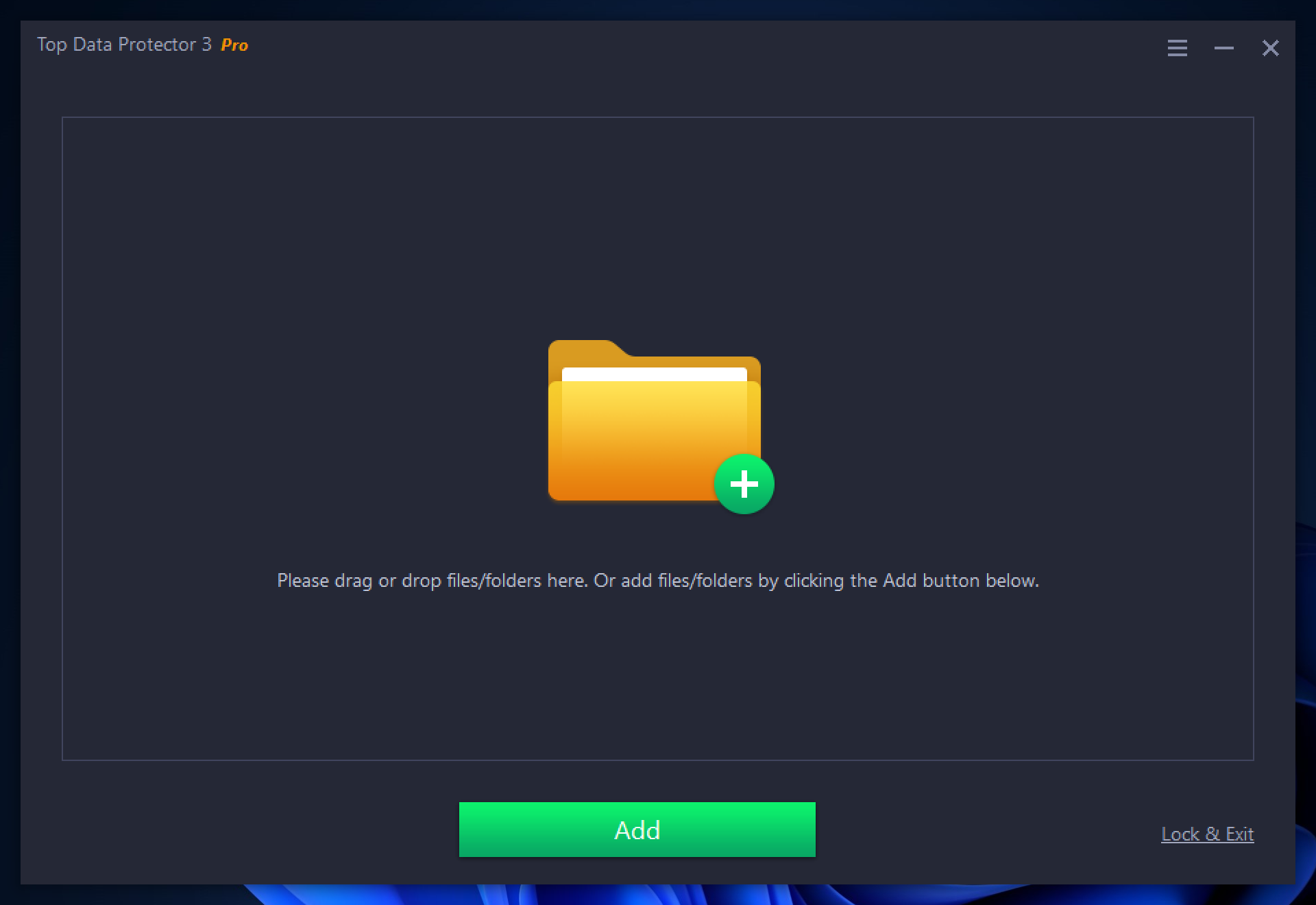 Top Data Protector Pro is a powerful folder-locking software that enables you to password-protect your files and folders with ease. This app comes with a user-friendly interface that allows you to drag and drop your files and set a master password to protect them. Once locked, your files become invisible from their original location and are only accessible via Top Data Protector Pro with the correct password.
Apart from locking your files and folders, Top Data Protector Pro offers flexible folder lock options that allow you to manage access to your data. You can choose to hide your files and make them invisible, deny read access to prevent others from opening, copying, or reading them, or deny write access to avoid modifications or deletions.
One of the significant advantages of using Top Data Protector Pro is that it can defend your files against ransomware attacks. Ransomware is a type of malware that encrypts your files and demands payment in exchange for the decryption key. With Top Data Protector Pro, your password-protected files are safe from ransomware attacks, ensuring that your critical files and client data are always secure.
In addition, Top Data Protector Pro supports all formats of files, including documents, photos, videos, and more. It is compatible with Windows 11, 10, 8, 7, XP, and Vista, making it accessible to a wide range of users.
Get Top Data Protector Pro Free
Get Top Data Protector Pro for Free in 5 Simple Steps:-
Step 1. Visit the developer's website and download the free version of Top Data Protector Pro software.
Step 2. Install the software on your device and launch it.
Step 3. Click the "Create Account" button and enter your email address and password to start using the software.
Step 4. In the main window of the software, hover your mouse over the "Activate Now" button and click "Enter License."
Step 5. Enter the license code provided below and click "Register" to activate your 6-month subscription for free.
License Code: C7B59-682D8-7DD79-3F9B3 (Valid until June 11, 2023).
By following these simple steps, you can secure your sensitive data with Top Data Protector Pro's ultimate folder lock protection without spending a penny for the next 6 months!
Conclusion
In conclusion, Top Data Protector Pro is the ultimate solution for protecting your files and folders. Its powerful encryption capabilities, flexible folder lock options, and compatibility with various file formats and operating systems make it an excellent choice for anyone looking to safeguard their data. With Top Data Protector Pro, you can rest assured that your private files, photos, videos, and other sensitive data are safe from prying eyes and cybercriminals.