Gadgets were introduced on Windows Vista, and it was part of Windows 7 too. But, on Windows 8, Microsoft has removed it and says it is outdated. But, a refurbished version of Gadgets was again introduced on Windows 10, which is known as "News and Interests." Now, Microsoft again introduced it on Windows 11 but called it Widgets. What is going on? There is not much difference between Widgets and Gadgets, so why was it removed from Windows 8? Let it be any reason; this is not our part, and let Microsoft think about it.
Most Windows users still love Gadgets and want to see them in their Windows 11/10 PC. Now, it is possible to add gadgets on the sidebar of Windows 11/10.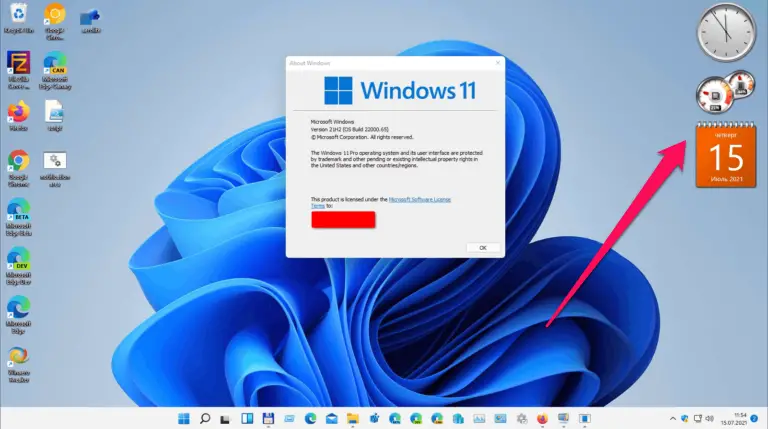 Gadgets Revived for Windows 11/10
Gadgets Revived is a new application for Windows 11/10/8.1 users that lets you add Windows 7 style gadgets with ease. Those who are missing the gadgets on the sidebar of Windows 11 can download the free tool. It restores the desktop gadgets feature in Windows 11 with ease and provides a widget gallery.
Installing Gadgets Revived is quite simple. Just download this tool from its official website and extract its content using the WinRAR application. Double-click the file DesktopGadgetsRevived-2.0.exe to install it on your PC.
Once the installation is completed, you will instantly get gadgets on your Desktop.
The Gadgets Revived freeware tool supports multiple languages, so you will get gadgets and sidebars interface with your native language. The installer will automatically detect the language of your operating system and will add the Sidebar.
Further, after the installation of this software, it also integrates itself into the context menu. That means, by right-clicking on free space on the desktop, select Gadgets to open its settings.
It is also possible to show or hide Gadgets from the Context Menu. For that, right-click on free space and select View, and then the Show Desktop gadgets option.
According to your needs, you can add the following gadgets from the developer website:-
Battery
Whether
Calculator
Calendar
Christmas
Clock
Counters and Timers
Fun and Games
Mail and IM
Multimedia
Network
News and feeds
Radio, TV, and Music
Recycle Bin
Search
Slideshow
System Information
System Tools
Utility
Download Gadgets Revived
If you like, you can download Gadgets Revived from its official website.