Windows 11 allows you to add special characters as well emojis to documents, emails, text messages, or social media posts. Windows 11 comes with the emoji panel that lets you quickly insert symbols and kaomoji (face characters) in addition to emojis. Apart from the emoji panel, you can also use "Character Map" to insert symbols in Windows 11.
Most Windows 11 users are unaware that they can use funny emoticons like the middle finger, a dancing girl, a receptionist, a fairy, a Santa Claus, an angel, etc. Using these minor funny characters, you can spruce up your chat conversations and status updates on a social networking website, your emails, or any other documents.
Microsoft has refurbished its Emoji panel for Windows 11 PCs. You can now express your emotions and feelings using Emojis. It is now possible to make chat more interesting using correct Emojis.
In this gearupwindows article, we will guide you to insert symbols and kaomoji in documents, text files, emails, and social media posts on Windows 11.
How to Open Emoji Panel in Windows 11?
You to quickly access the Emoji Panel in Windows 11 using the Windows key + . (period) or Windows key + ; (semicolon) keyboard shortcut.
How to Use Emojis in Windows 11?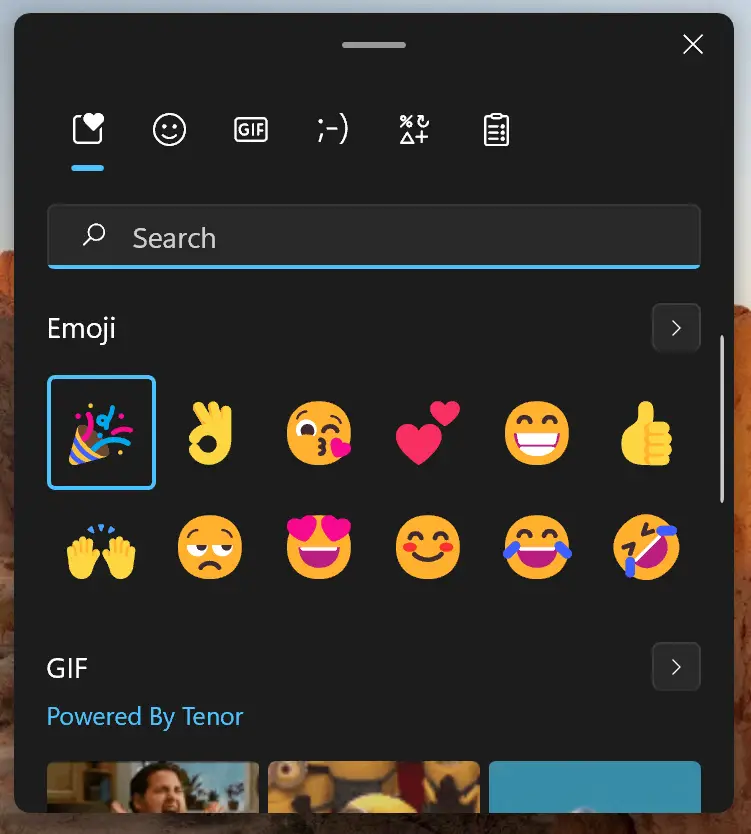 When you open Emoji Panel, you will find four sections: Emojis, GIFs, Kamojis, and Symbols. To use these emojis, open any word processing document (such as Notepad or Wordpad), Email, Blogpost, etc. Then press the Windows + Period (.) keys on your keyboard.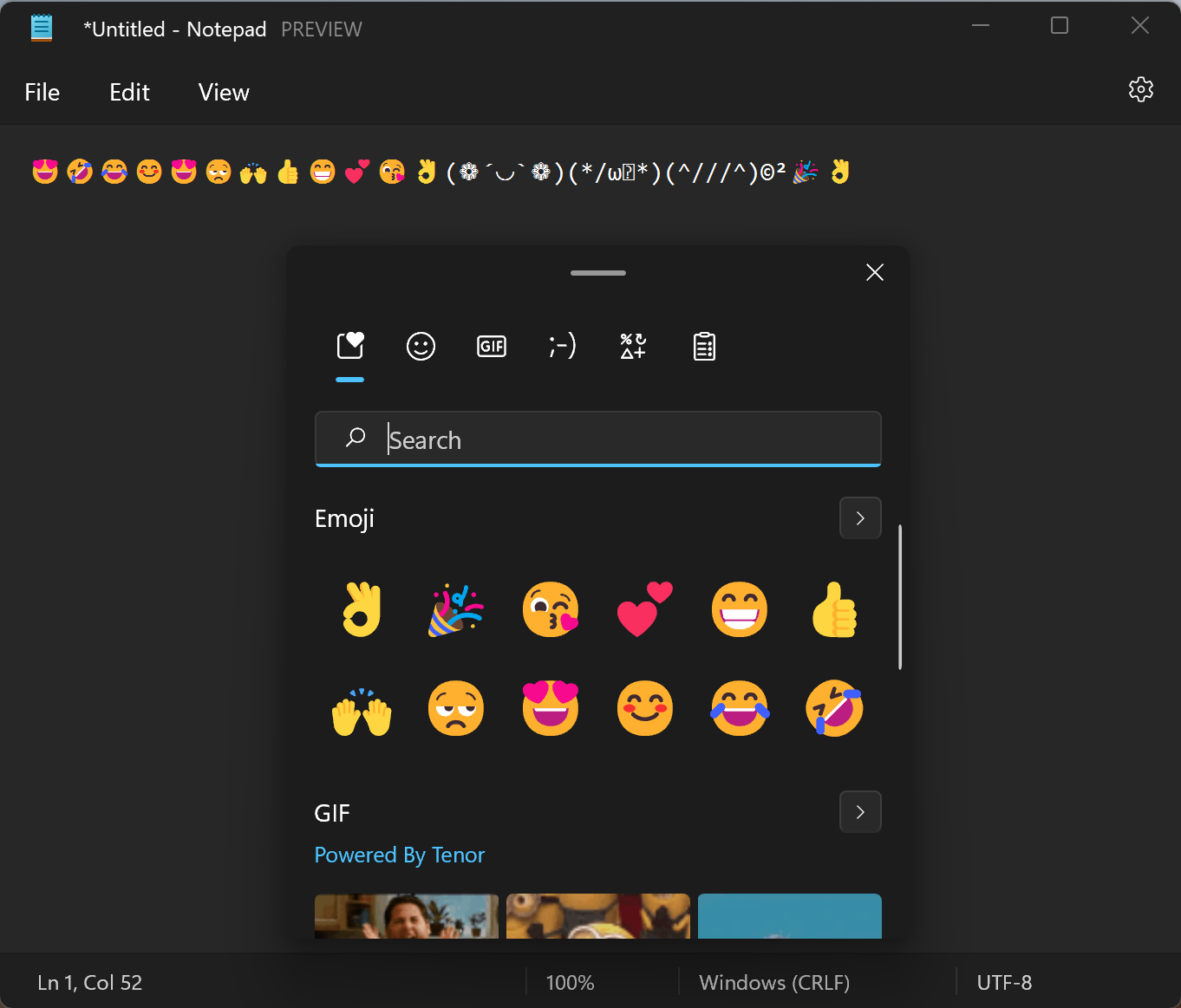 Once the Emojis panel opens, click on any item from that to paste in your opened document.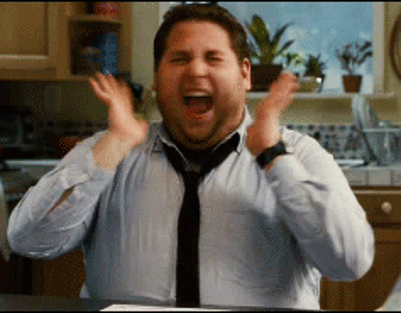 Apart from that, you will also find almost popular GIFs here, including celebratory GIFs, smiling, laughing, applauding, and crying GIFs. There is also a search option in the top ribbon of this panel wherein you can search for the GIF for a particular reaction.
Just like the Emojis, go to the place where you want to use the GIF. Then, press the Windows + (.) Period keys on the keyboard. Select the GIF you want. GIF will be pasted.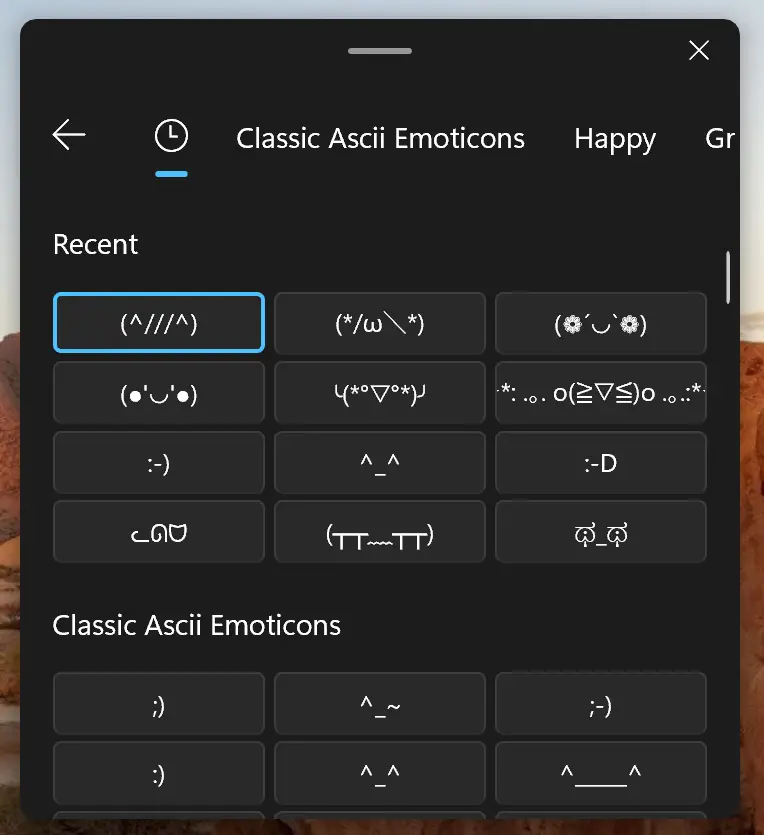 Windows 11 Emojis panel also includes Kamojis that are Japanese text-based emojis. It includes various characters. Same as the emojis and GIFs, simply select the emoticon you want and it gets pasted.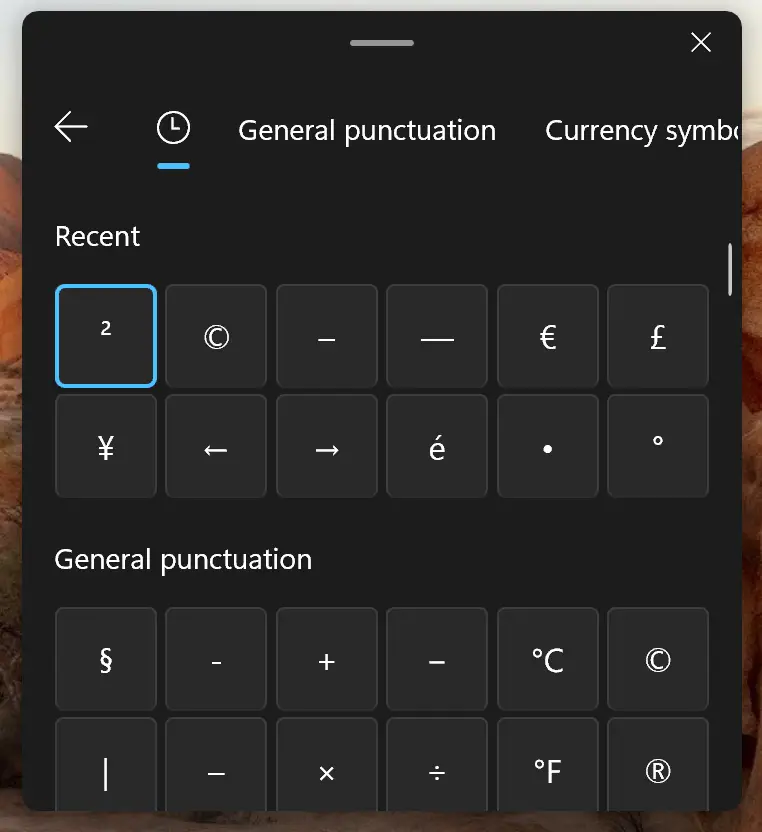 The last section includes the symbols like currency symbols, general punctuations, math symbols, Latin symbols, geometric symbols, supplemental symbols, and language symbols.