Every Windows machine allows creating a file and folder with a unique name. It also allows to rename a file or folder name, and it is straightforward; right-click on file or folder and select Rename option, set the desired name, that all! Also, when you create a file or folder, Windows automatically names it; for instance, when you create a new folder, Windows names it "New Folder." Windows PC allows to rename it by putting any texts, numbers, and certain special characters.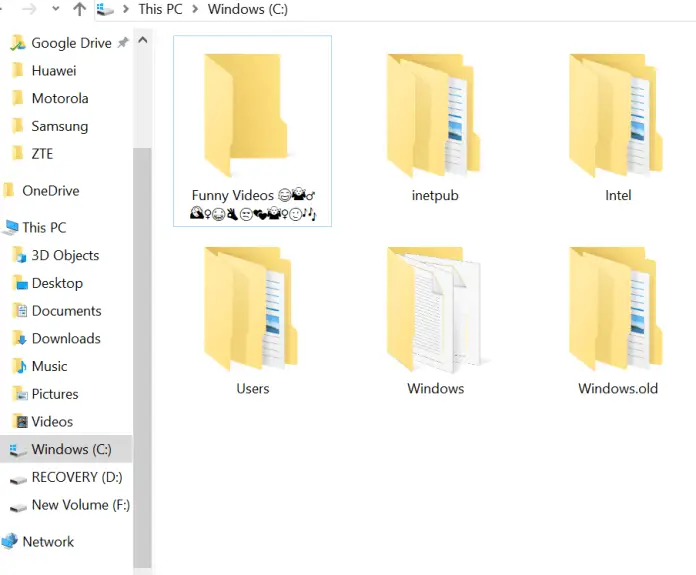 Windows 10 allows you to enter emojis also, along with texts, numbers, and certain special characters. In the predecessors of Windows 10, we were used to installing a third-party tool that enables functionality to insert emojis in a file or folder name. Now, on Windows 10, to insert emojis on a file or folder name, there is no need to use a third-party tool. Windows 10 comes with a built-in feature that allows us to insert emojis.
Inserting emojis in a file or folder can make a more interesting name and also looks attractive. Suppose you have kept funny videos in a folder, and you want to use smiley emojis in the folder name; you can easily insert any emoji in Windows 10 machine.
In this gearupwindows post, we will learn to use emojis in files and folder names.
How to Embed Emojis in Files and Folders Names in Windows 10?
As said above, if you are using Windows 10 operating system, there is no need to install third-party software to insert and use emojis. The built-in touch keyboard of Windows 10 allows us to add emojis in file/folder names.
Step 1. First of all, you need to open the touch keyboard on Windows 11/10. To add a touch keyboard on Windows 10 Taskbar, right-click on the free space on the Taskbar, and select "Show touch keyboard button" to add it.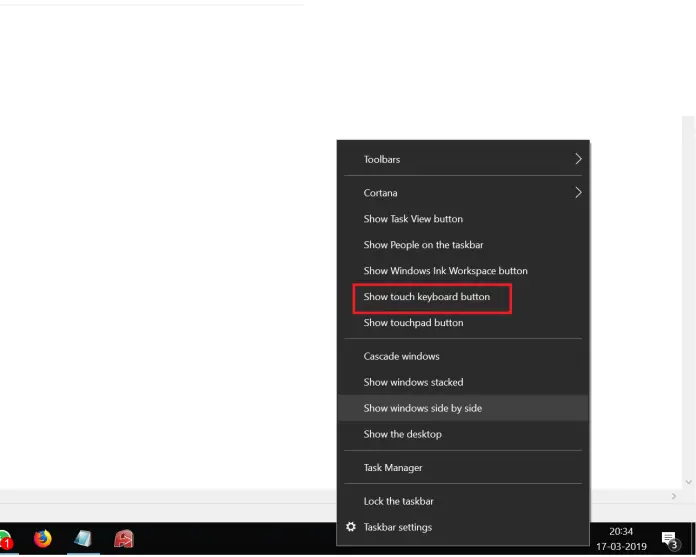 Step 2. Now, a touch keyboard icon will be visible on the Taskbar before the clock.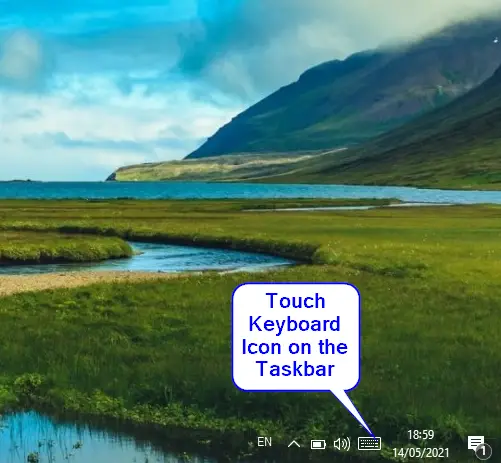 Step 3. Once you complete the above steps, you are ready to insert emojis on the file or folder name. Select the file or folder to which you want to add emojis. Press the F2 key or right-click on it and select the Rename option.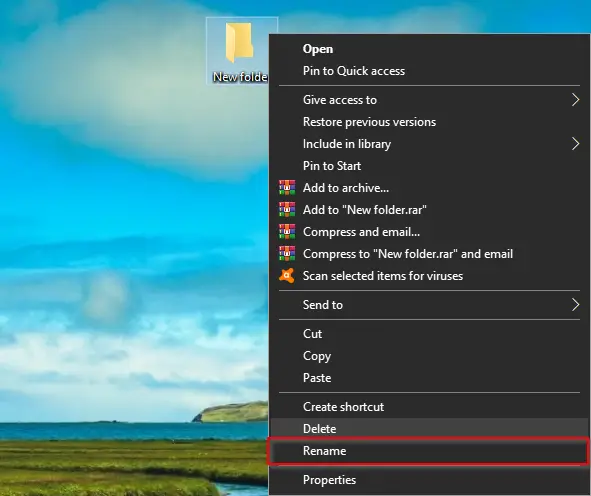 Step 4. Now, click on the touch keyboard icon from the taskbar to open it.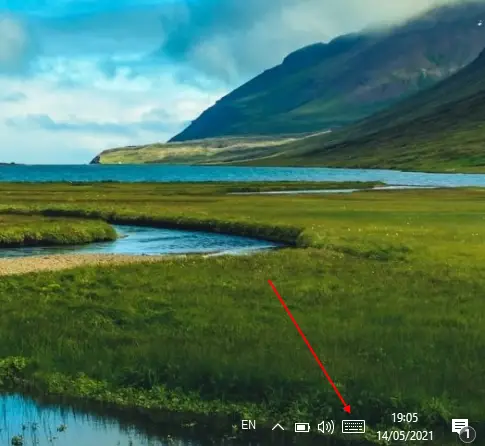 Step 5. On the touch keyboard that opens, click on the emoji icon from the lower left to see all available emojis.

Note: Please don't confuse this with a touch screen laptop. The Touch Keyboard is available on non-touch laptops, and desktop PC's also.
Step 6. After clicking on the emoji icon on the Touch Keyboard, you will see several emojis.

Step 7. Click on the emojis that you want to use in the file or folder name.
Once done, you can close the Touch Keyboard.
Also Read: How to Turn Off Sound of On-Screen Keyboard in Windows 10?