How do I check Screen Resolution in Windows 11? Due to some reason, if you want to see the screen resolution in Windows 11, it is possible using the built-in settings app. The settings app is exceptionally influential on Windows 11 and helps you perform several tasks, including viewing screen resolution. Using this settings app, you can view and change the screen resolution.
How to View and Change Screen Resolution in Windows 11?
Step 1. Open the Settings app by pressing Windows + I keys altogether from the keyboard or using any other methods.
Step 2. In the Settings window, click on the System category from the left side pane.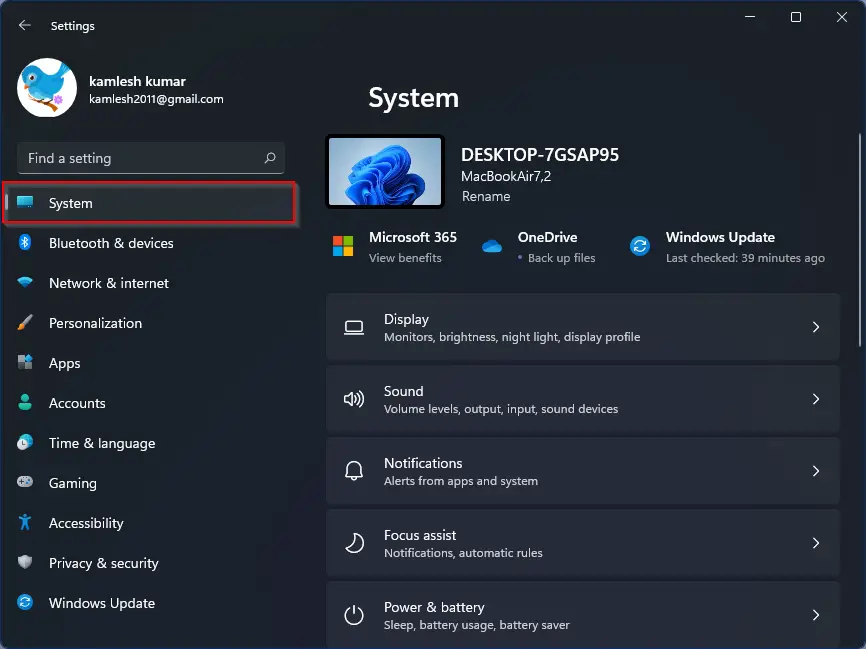 Step 3. On the right side of the System category, click on the Display tab.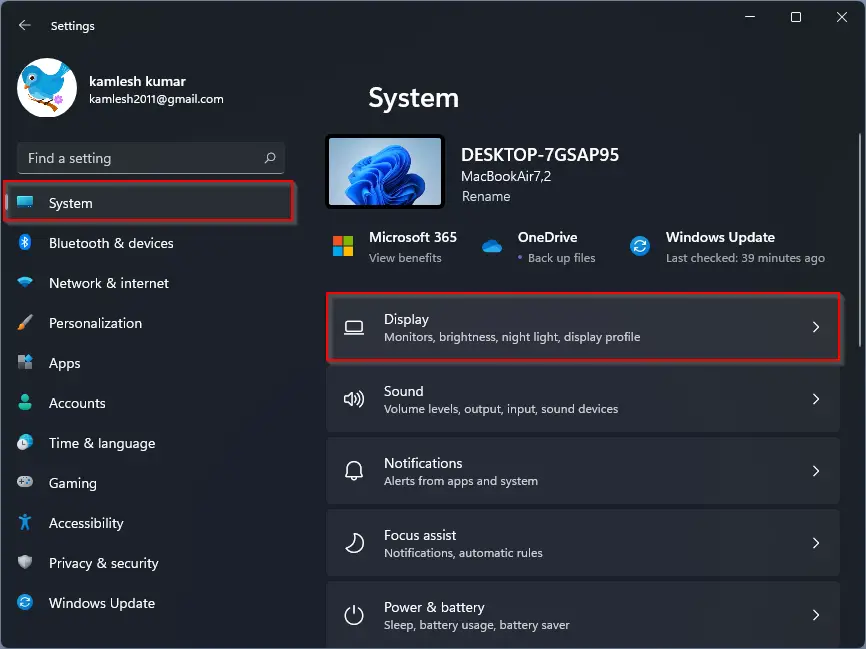 Step 4. Under Scale & layout section, in Display resolution, you can see the current screen resolution fixed for your monitor. For instance, on my PC, the screen resolution set by Windows 11 is 1440 x 900 pixels.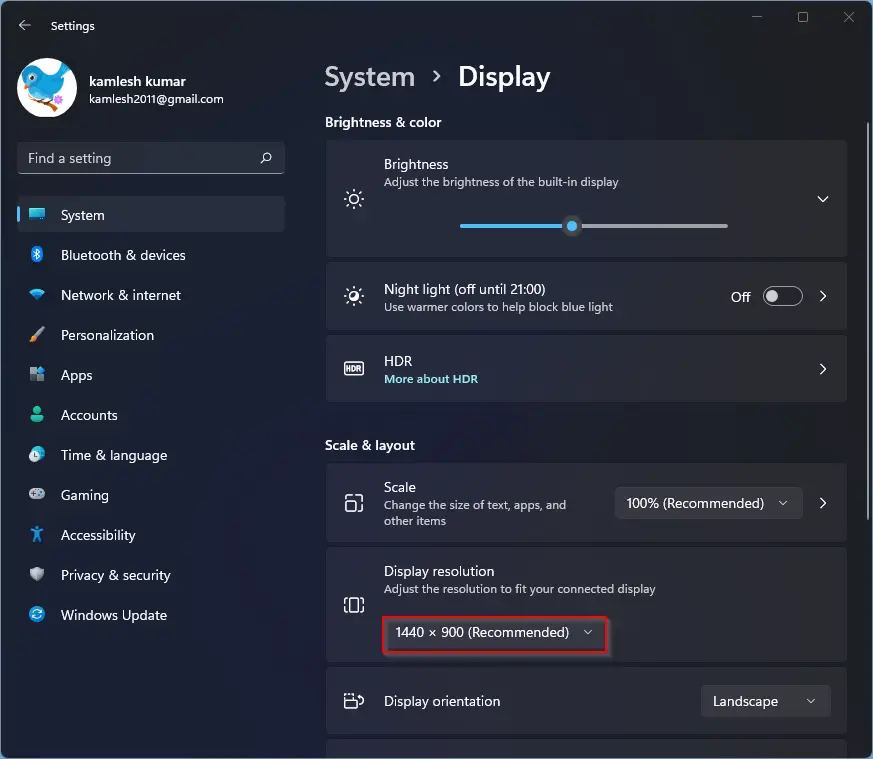 Step 5. If you would like to change the screen/display resolution due to some reason, click on the drop-down menu under the Display resolution option and select the desired resolution that you want to set for your monitor.
Step 6. Once a new resolution is selected for your screen, you will be prompted to keep changes or revert. Here, Windows 11 gives you 10 seconds to make the changes; if you don't select any of the options, it will be reverted to the default screen resolution settings. Windows will also show a preview of the new resolution; if you are happy with the changes, click on the Keep changes button; otherwise, you have the option to click on the Revert button.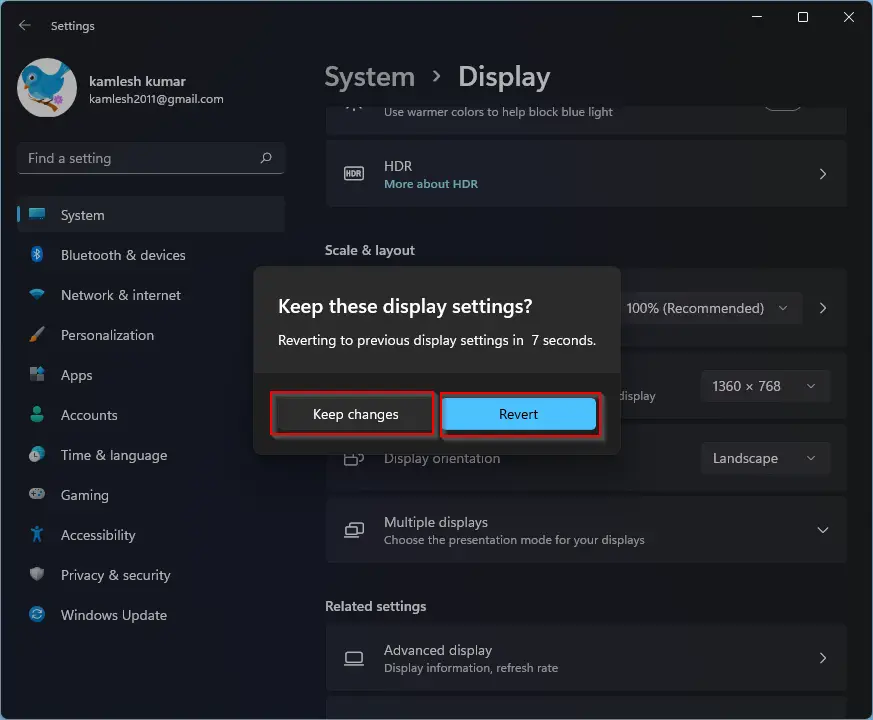 Although the option is available to change the screen resolution, you will not require these settings to change in most cases. Because Windows automatically select the best screen resolution based on the graphics/hardware you are using.