Most of us want to launch our favorite apps from the desktop itself. For easy access to files and programs, most of us create a shortcut on the Desktop. Some of us use the taskbar/toolbar function to launch the programs easily. Microsoft has added a toolbar/taskbar function in every version of Windows, including Win 7/8/10.
If you want to add various programs/files in the toolbar, the best option is that create a folder with any name (e.g., Launcher) and add a shortcut of folders/files/programs here. When you add this as a toolbar, it will bring up a menu with all your shortcuts once you click on the taskbar.
How to create a custom toolbar to launch programs and files quickly from Windows Taskbar on Windows 10?
Step 1. Create a folder on your Windows 10 desktop, and rename it as Launcher.
Step 2. Put all your programs/files/folder shortcuts in this folder.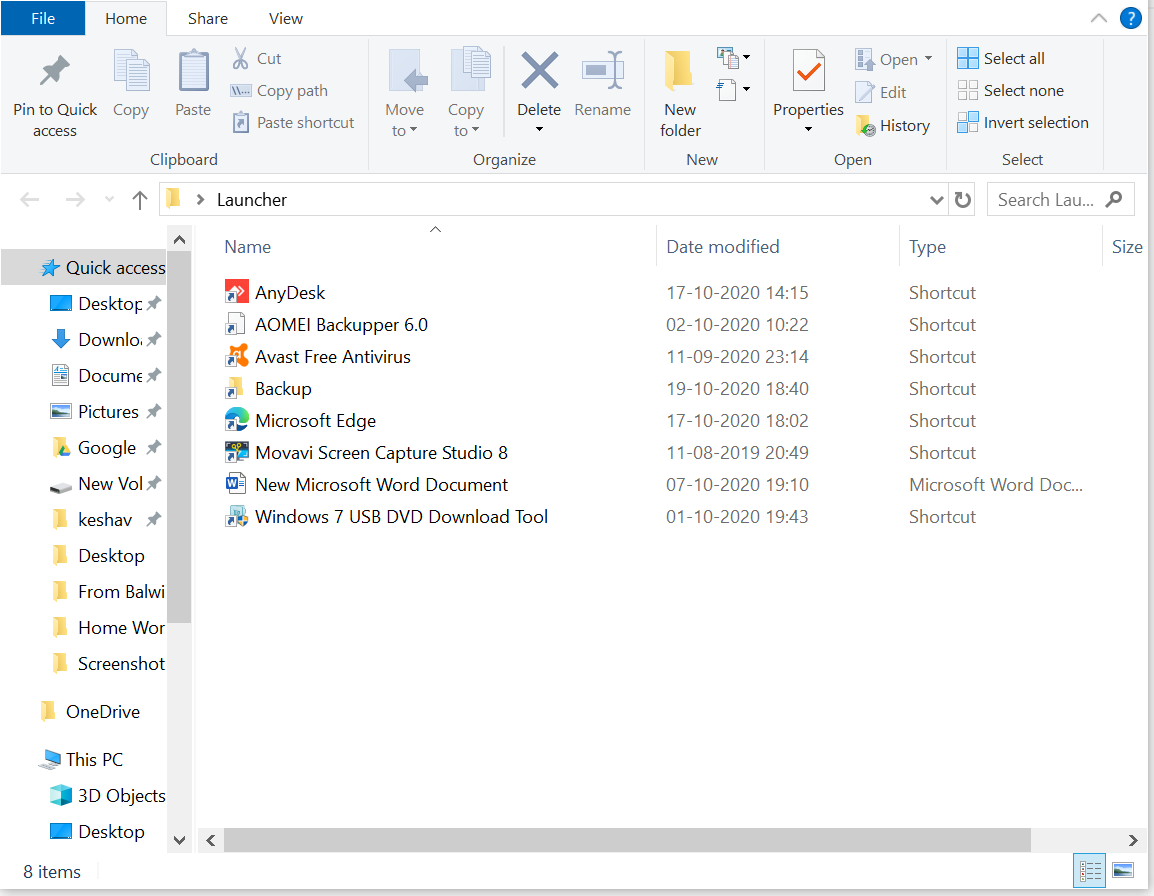 Step 3. Now, right-click on the Taskbar and select Toolbar > New toolbar.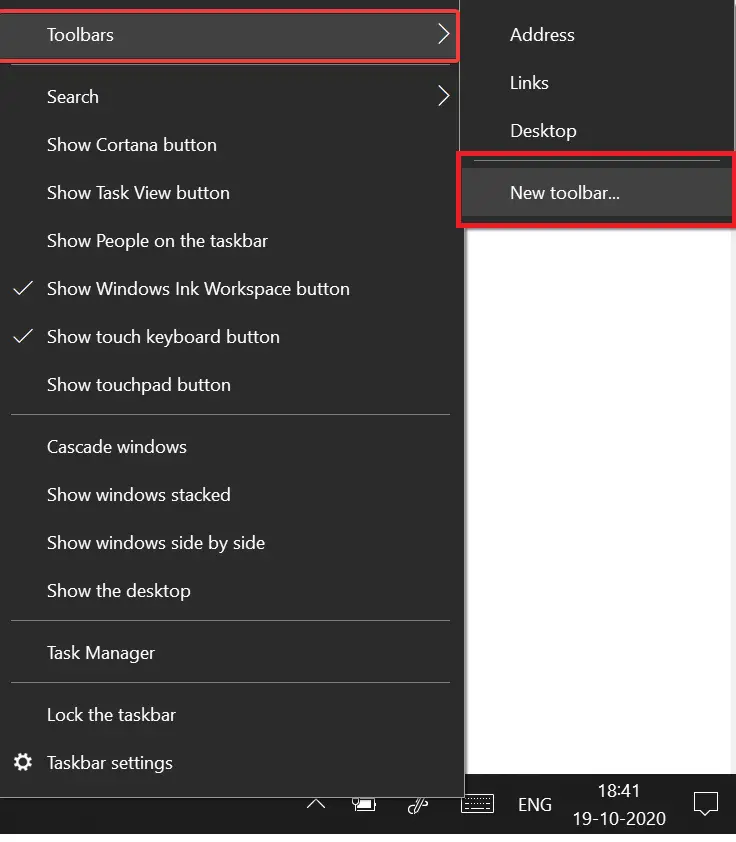 Step 4. It will prompt for folder/file location.
Step 5. Locate the newly created Launcher folder from the Desktop and click on the Select Folder button.
Step 6. Now, you can see a new Toolbar on the Taskbar with Launcher's name.
Step 7. Once you are ready with the Launcher toolbar, you can see the Launcher Toolbar on the Taskbar with the >> sign.
Step 8. Click on >> sign to open the lists of programs/files.
Step 9. Click from the available applications/files/folders to launch your favorite program.
Quick Tips: If you want to remove any application from the Launcher toolbar, eliminate it from the Launcher folder on the desktop. The application will be removed from the Launcher toolbar list. Similarly, if you want to add another application later, drag the app's shortcut to the Launcher folder on the desktop. It will be added automatically to Launcher under Toolbar.