BitLocker Drive Encryption is a built-in feature of Windows 11 and 10 Professional and Enterprise editions that encrypts your drive to help keep your data secure. For some reason, if you want to turn off this encryption on your PC, you can do it quickly through Control Panel.
Before disabling the BitLocker in your Windows 11 or 10, we let you know that removing the BitLocker encryption is not recommended if you're concerned about privacy and security. However, you might want to turn off this feature in certain situations, such as if you use a dual-boot PC and you want to access other operating system data stored on your drive. But, if your laptop gets stolen or you lose it, others can access the unencrypted data on your machine's drive.
Also, you should note that while using your machine, your data is already decrypted, which means BitLocker Drive Encryption will not protect you from remote hackers when you're connected to the internet.
How to Turn Off BitLocker Drive Encryption on Windows 11 and 10?
To disable or turn off BitLocker Drive Encryption on Windows 11 and 10, use these steps:-
Step 1. First, open Control Panel.
Step 2. Then, set "View by" to Category and click on the System and Security.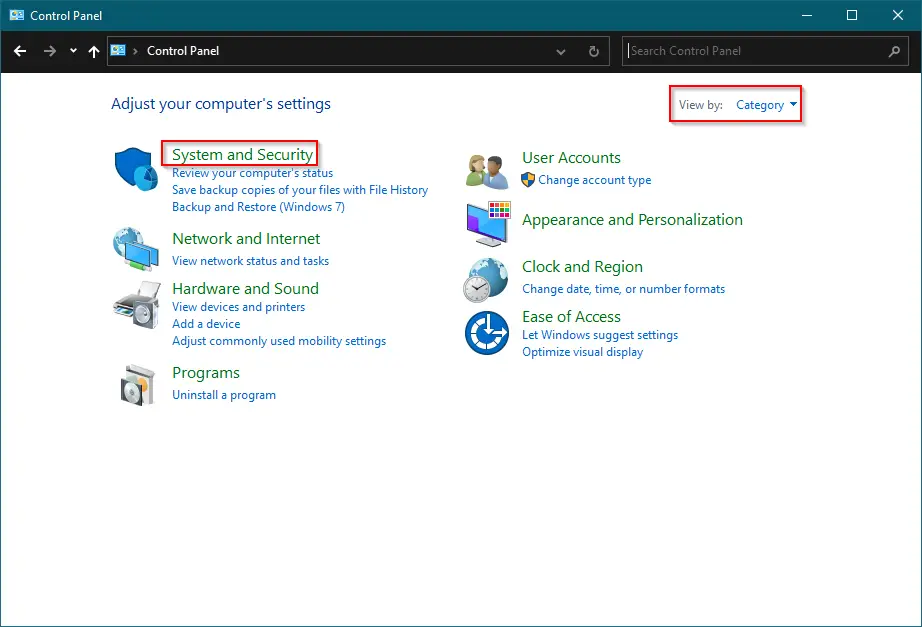 Step 3. Next, click on the BitLocker Drive Encryption.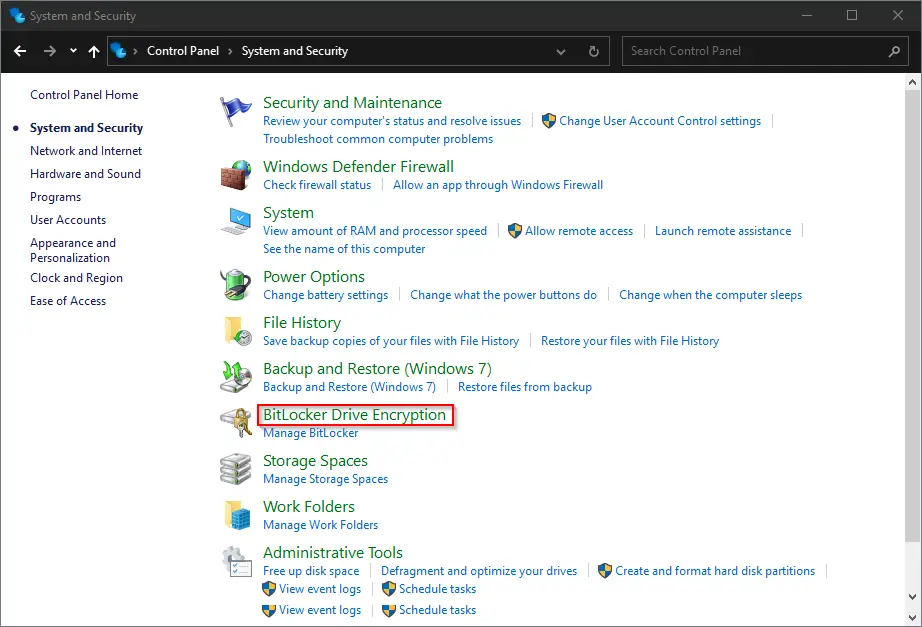 Step 4. In the following screen, expand the encrypted drive and click Turn Off BitLocker.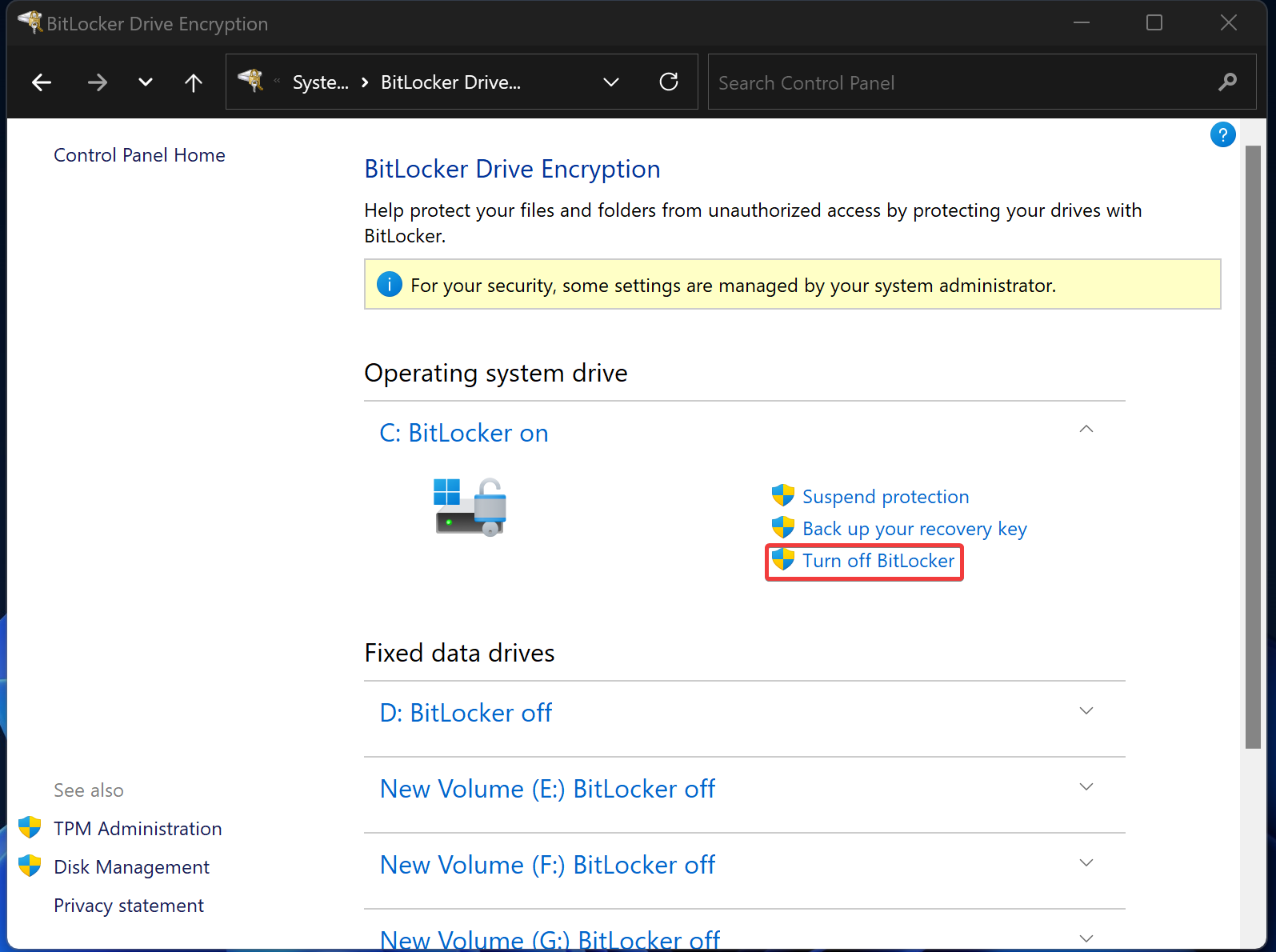 Step 5. Finally, click the Turn off BitLocker button in the pop-up window.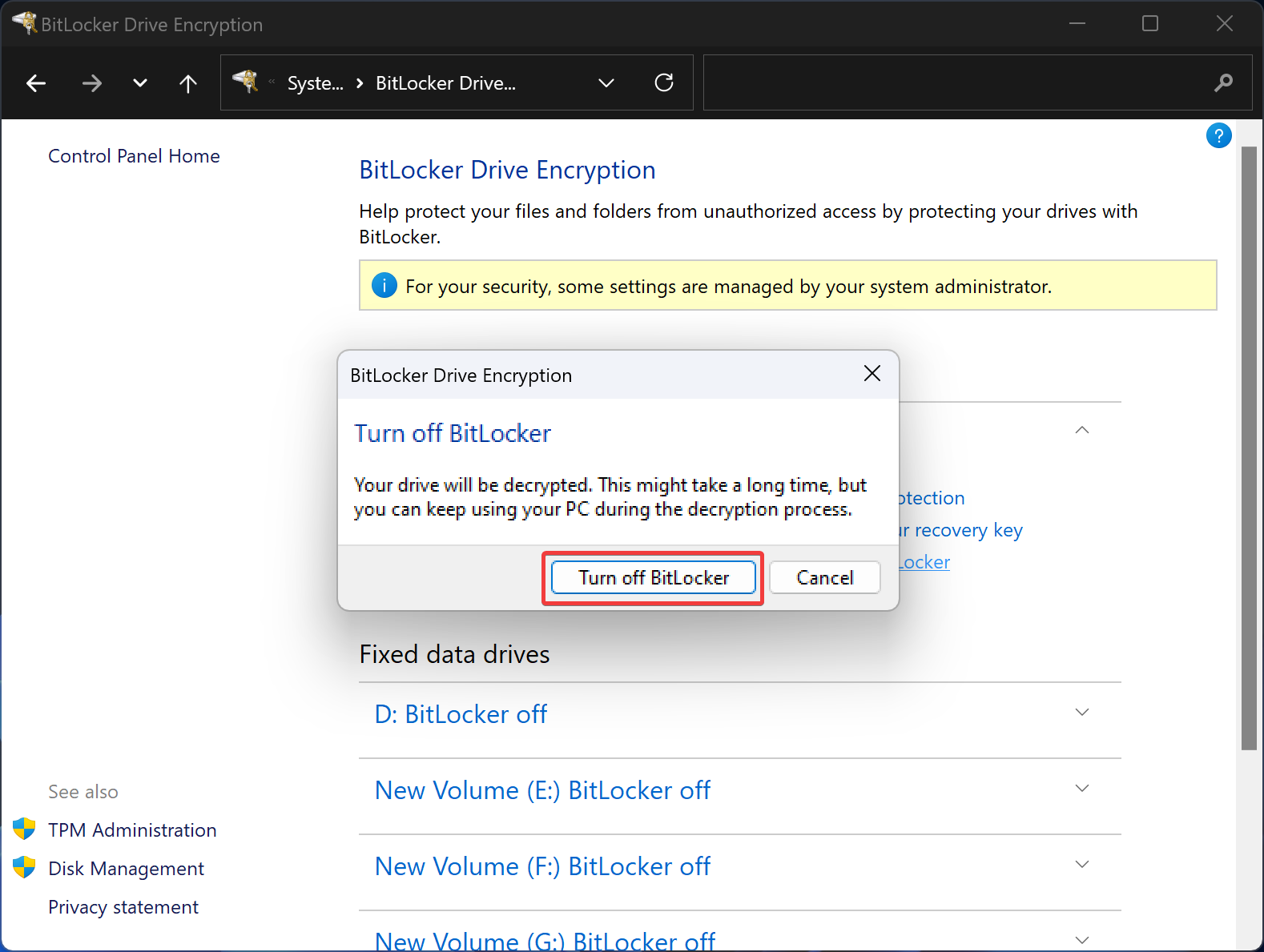 Once you complete the above steps, Windows will start decrypting the contents of your drive, which can take a while. You can close the Control Panel window and continue your work as usual.