Google Drive is well known online storage option that allows you to store 15GB of files/folders for free. You can log in to Google Drive using your Gmail account to get free 15GB storage. You will get 15GB of free online space for a single Gmail account, where you can keep your personal files or folders under Google's robust protection.
Most people know about free storage, but a few users know that they can edit PDF files using Google Drive. Many free online applications claim to edit PDF documents online, but we don't recommend uploading your personal or secret documents to an unknown server. If you use Google Drive to store your documents online, you can use the same service to edit your PDF files.
If you know the steps, it is quite easy to edit the PDF files on Google Drive. This gearupwindows article will guide you on editing PDF files using the Google Drive service.
How to Edit a PDF File in Google Drive?
Follow these steps to edit a PDF File in Google Drive:-
Step 1. Open drive.google.com and sign in to your account using your Gmail user ID and password.
Step 2. Click on the New button from the left side.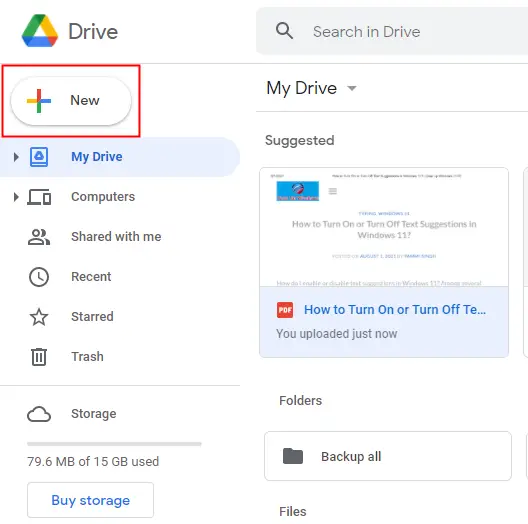 Step 3. Now, select the option File upload.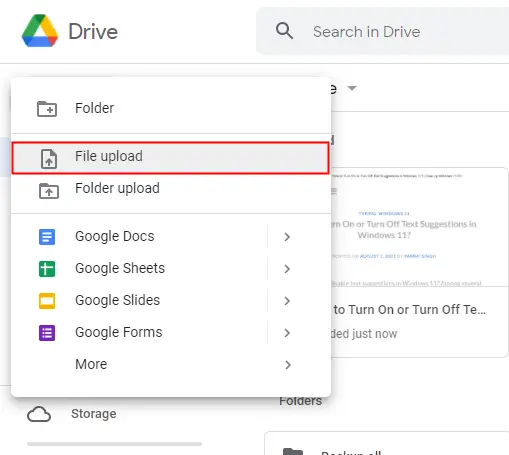 Step 4. Select the PDF file from your PC that you would like to edit, and then click on the Open button.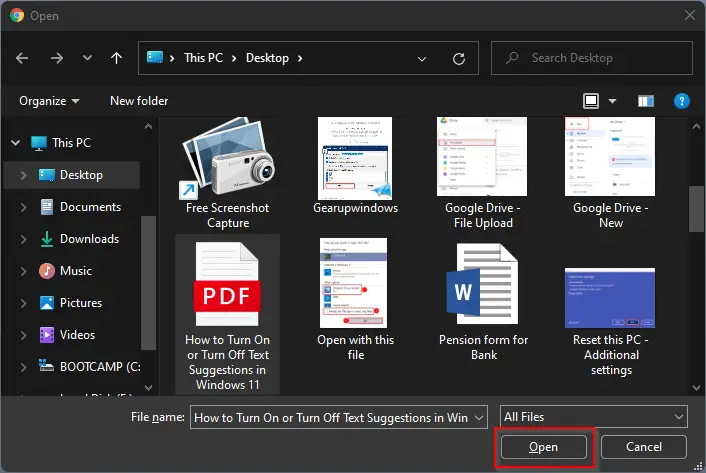 Step 5. Once you complete the above steps, the selected PDF file is uploaded on Google Drive. Right-click on the uploaded PDF file and select Open with and then the Google Docs option.
Step 6. Now, in a new tab, docs.google.com will open in the browser in which you are currently working. Here your PDF document will be in editing mode, which means you can make desired changes in the PDF file as you do in any Word/Notepad document. Once desired changes are done, click on the File menu, select Download, and then PDF Document (.pdf) option.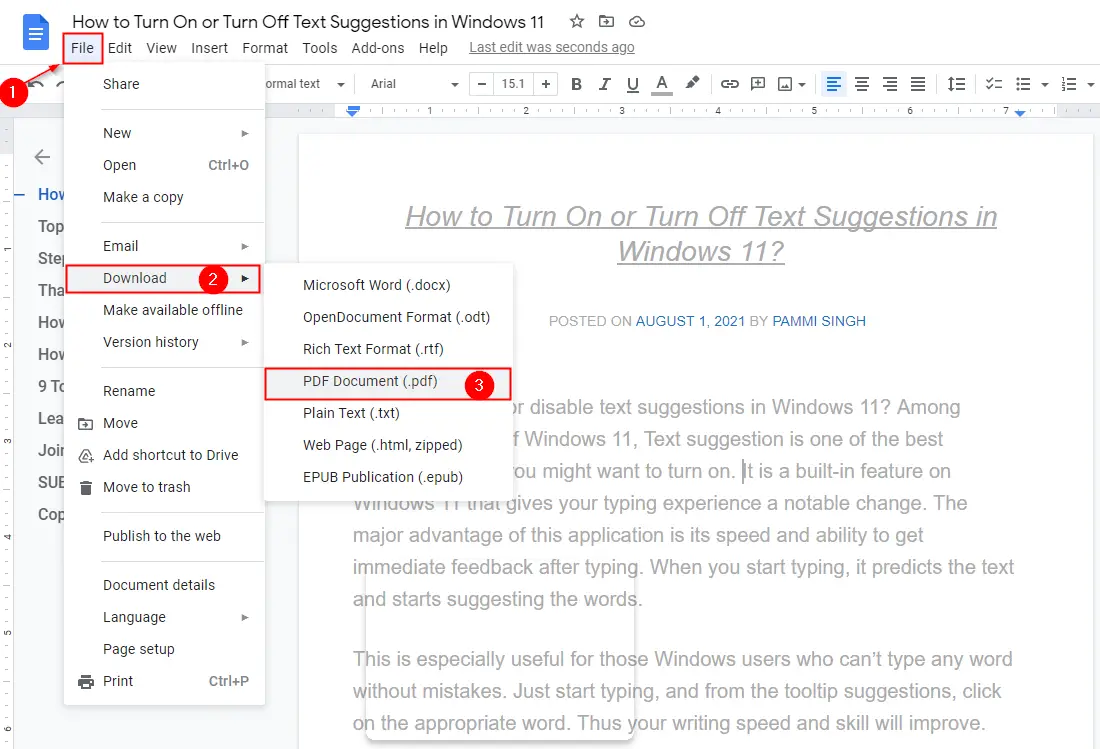 After executing the above steps, an edited PDF file will be downloaded to your PC. You can view this PDF file using any modern browser or a PDF reader.
Conclusion
In conclusion, Google Drive is a popular online storage service that provides 15GB of free space for users to keep their personal files and folders under Google's robust protection. While most people are aware of this free storage feature, not many know that Google Drive can also be used to edit PDF files. While there are many free online applications that claim to edit PDF documents online, it is not recommended to upload sensitive documents to an unknown server. By using Google Drive to store and edit PDF files, users can enjoy the convenience and security offered by this reliable service. Following the simple steps outlined in this gearupwindows article, users can easily edit their PDF files in Google Drive and download them in PDF format for future use.