When Windows 11 starts or boots, the default boot screen (startup screen) displays that contains the animated circle of dots. A few Windows users know that Windows 11 also comes with an alternate vibrant boot screen called progressive ring animation.
By default, you see doted boot when you start your computer, and progressive ring animation remains hidden. Microsoft has added this new secret boot screen animation in an older build of Windows 11 (build 22449) and later stable builds of Windows 11.
As mentioned above, by default, the new boot animation remains disabled, and you see the classic circle of dots animation on Windows 11 boot screen. However, if you need, you can tweak the Registry to activate and enable the new progressive ring animation on Windows 11 boot screen.
Initially, the progressive ring animation was proposed for Windows 10, but due to some reason plan was dropped. It is still hidden on Windows 11, but you can enable it using registry tweak if you need it.
How to Enable New Progressive Ring Boot Animation in Windows 11?
To enable and use new progressive ring boot animation in Windows 11, do the following steps:-
Step 1. First, open the Registry Editor.
Step 2. Then, navigate to the following key in the left sidebar of Windows Registry:-
HKEY_LOCAL_MACHINE\SYSTEM\ControlSet001\Control
Step 3. After that, right-click the Control folder and select New > Key.
Step 4. Rename the newly created key as BootControl.
Step 5. After that, right-click on the BootConrol folder and select New > DWORD (32-bit) Value.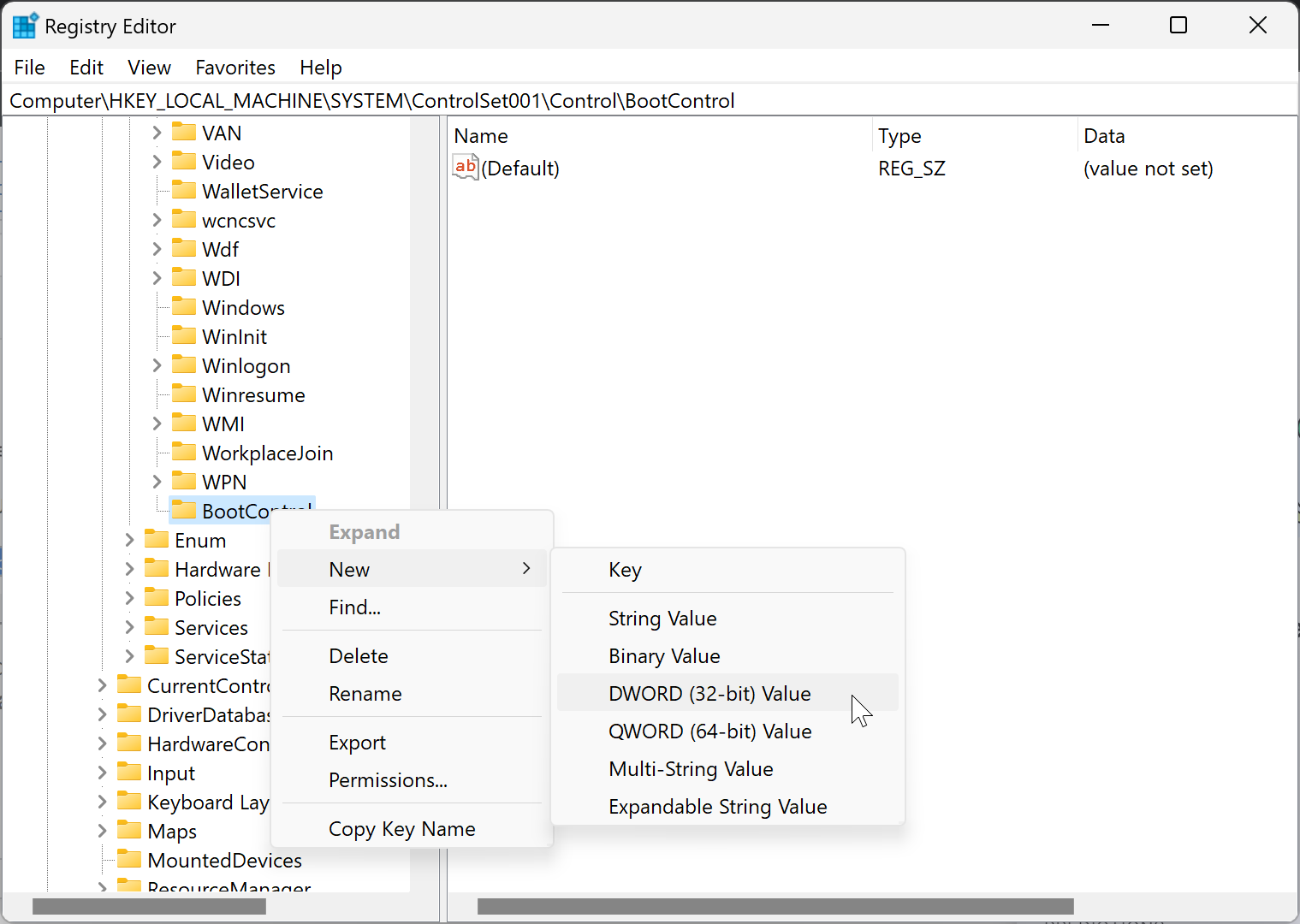 Step 6. Rename the newly created REG_DWORD as BootProgressAnimation.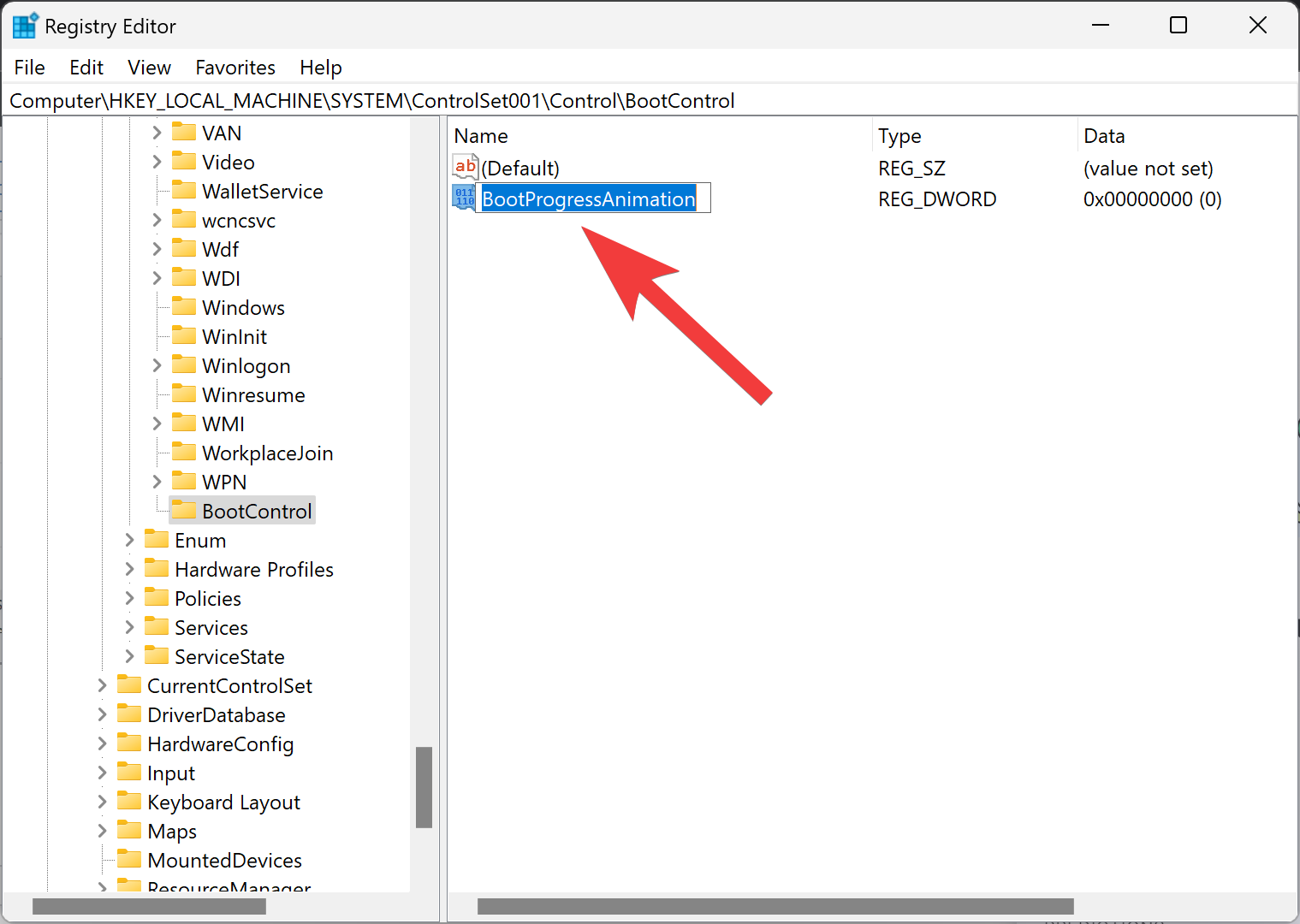 Step 7. Double-click the BootProgressAnimation and set its Value data to 1 to enable the progressive ring animation.
Note: If you want to see dotted animation in the boot screen, set Value data to 0.
Step 8. Hit, OK button.
Step 9. Restart your computer to see the progressive ring animation on the boot screen.
That's it.