Are you facing any issues with fonts on Windows 11/10? Some users are reporting that all their fonts are getting interchanged with random symbols. There may be several reasons for this error, for example, invalid font, corrupted registry key related to the font, damaged font cache, or corruption in the system file.
Some users reported that Windows 11/10 fonts are not displaying correctly, fonts missing, blurry or corrupted, etc. Sometimes the fonts are continually shapeshifting, with pieces of the font randomly disappearing and then rebuilding.
Let it be any reason to corrupted fonts; there is an easy fix for this. Windows comes with a built-in future to rebuild the font cache.
How to Fix Corrupted Fonts in Windows 11/10?
If you are struggling with corrupted fonts on Windows 11/10, do the following recommended method:-
Step 1. Open Control Panel.
To do that, launch the Run dialog box by pressing Windows + R keys simultaneously from the keyboard. In the Run box, type Control Panel and then click OK button.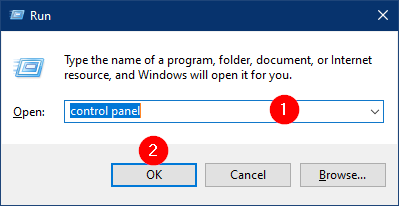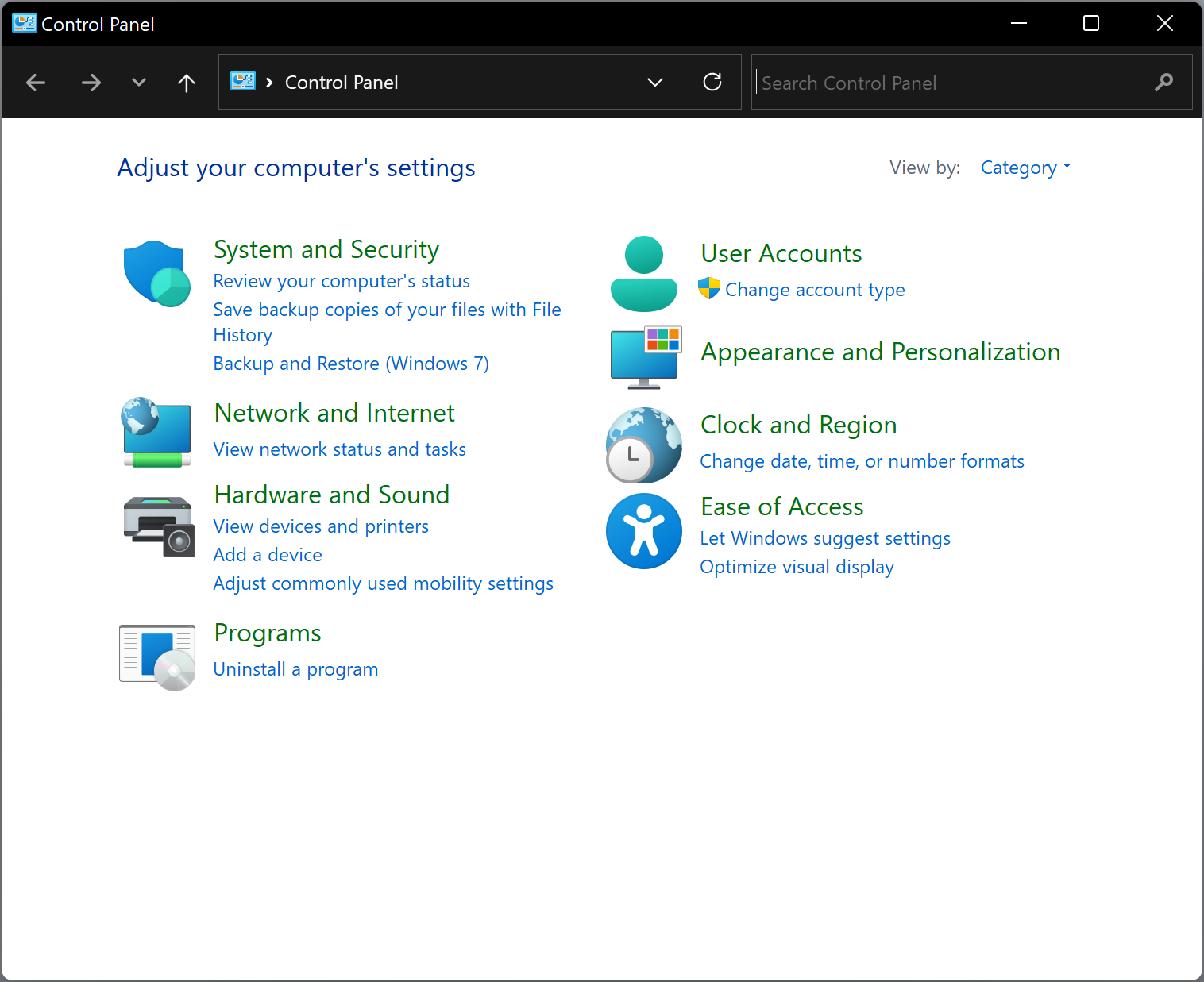 Step 2. When Control Panel opens, click the Appearance and Personalization.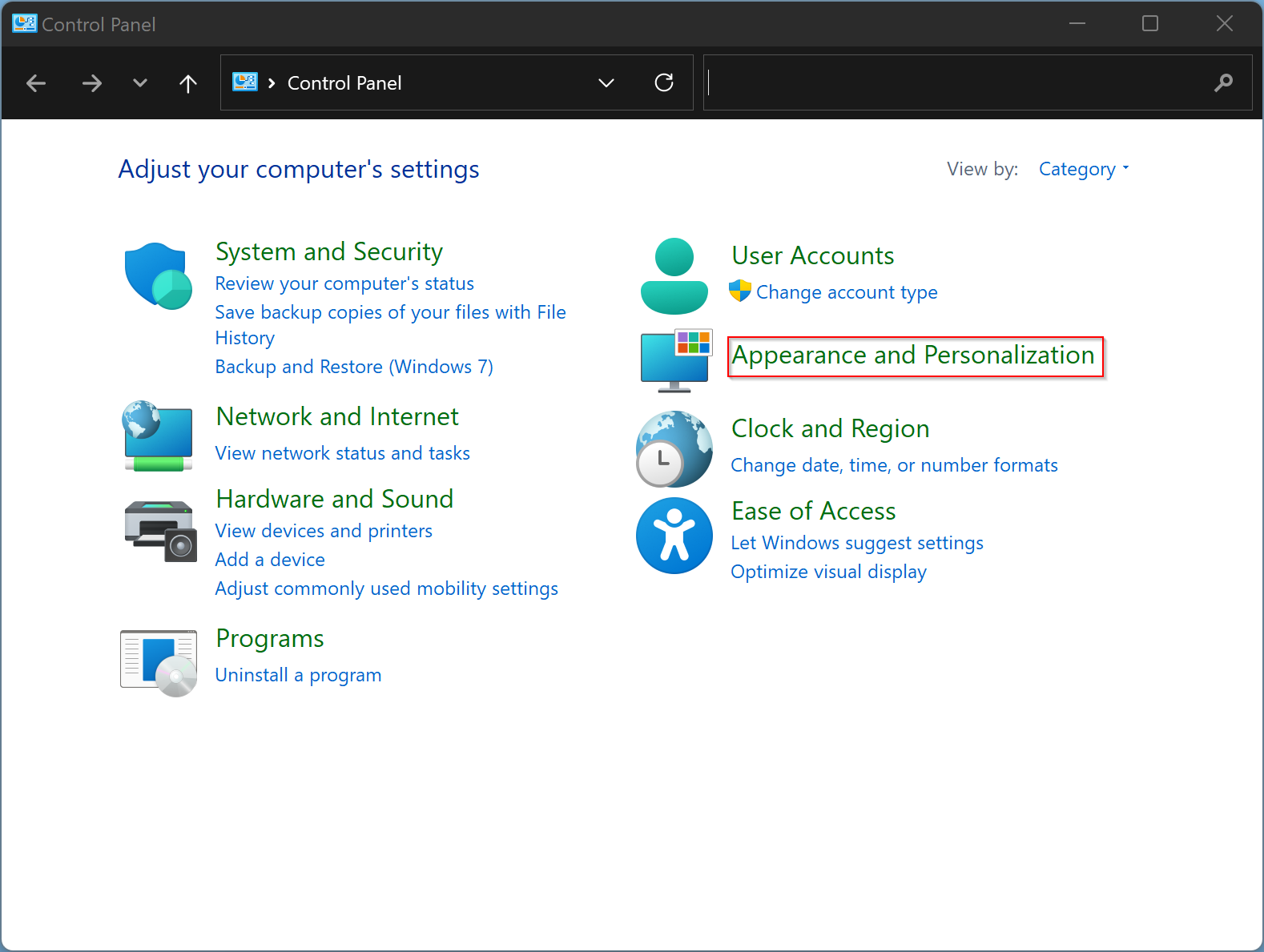 Step 3. Click Fonts.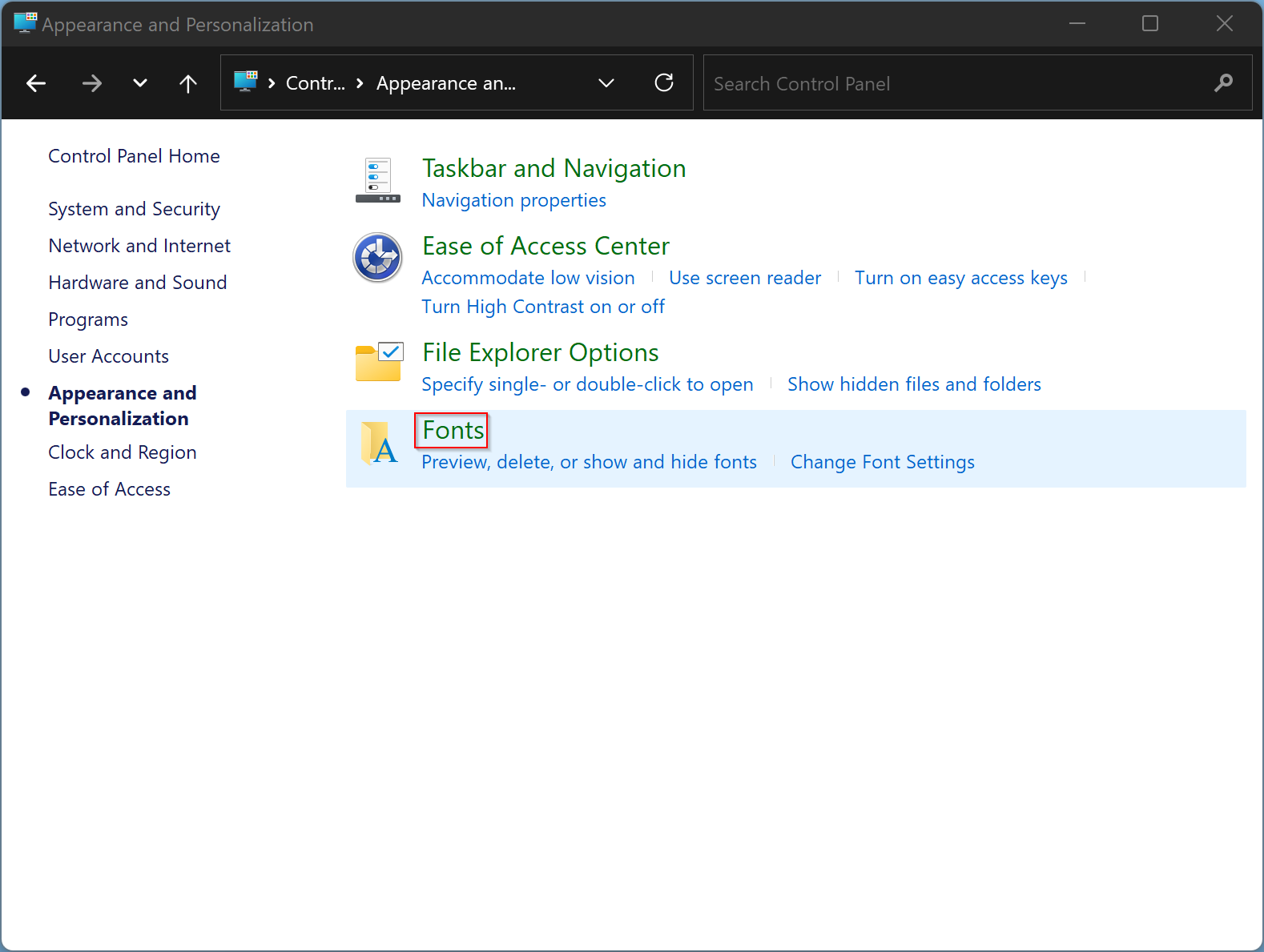 Step 4. On the Fonts window, click the link Font settings.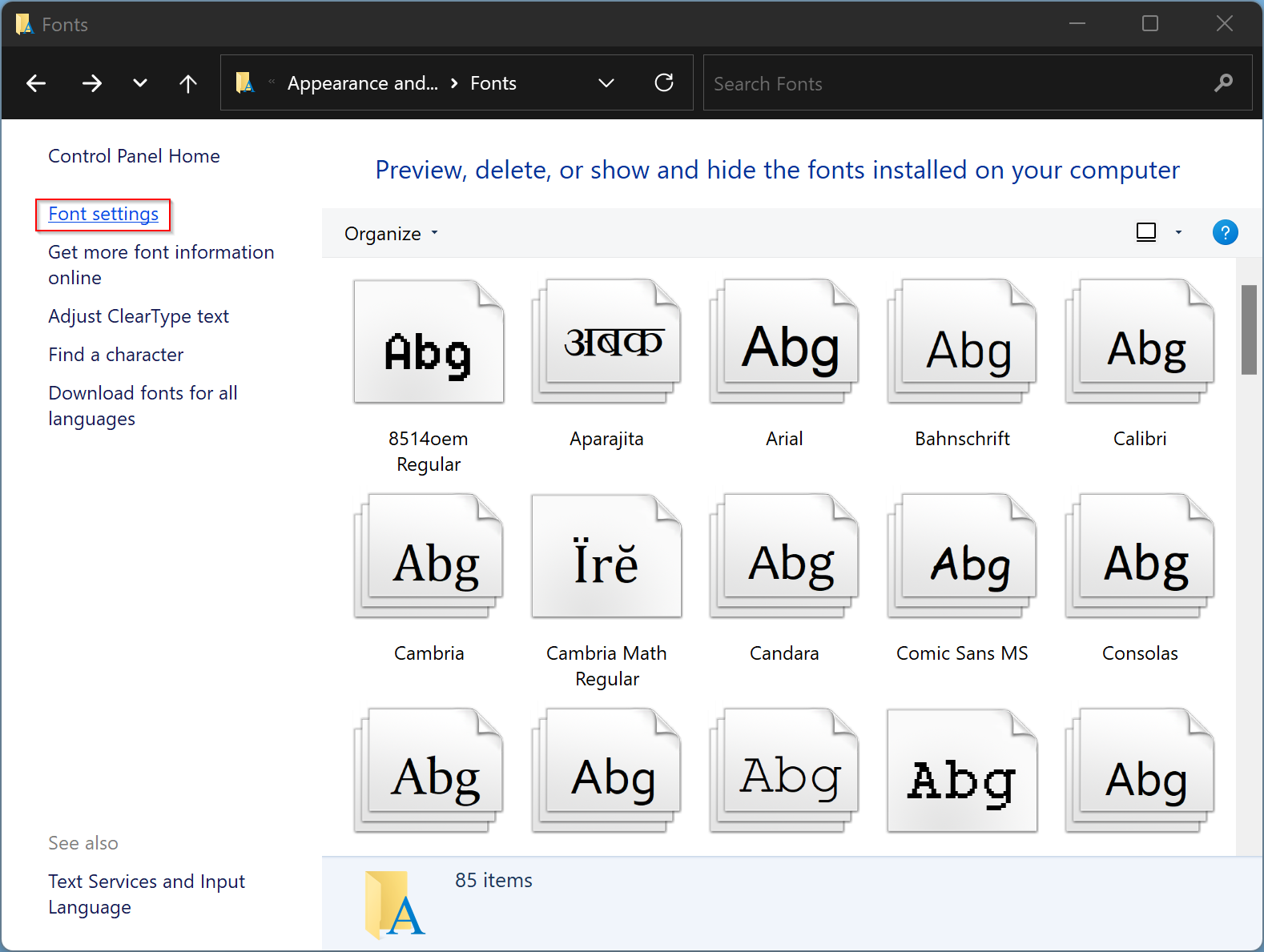 Step 5. Under the Font settings section, click the button Restore default font settings.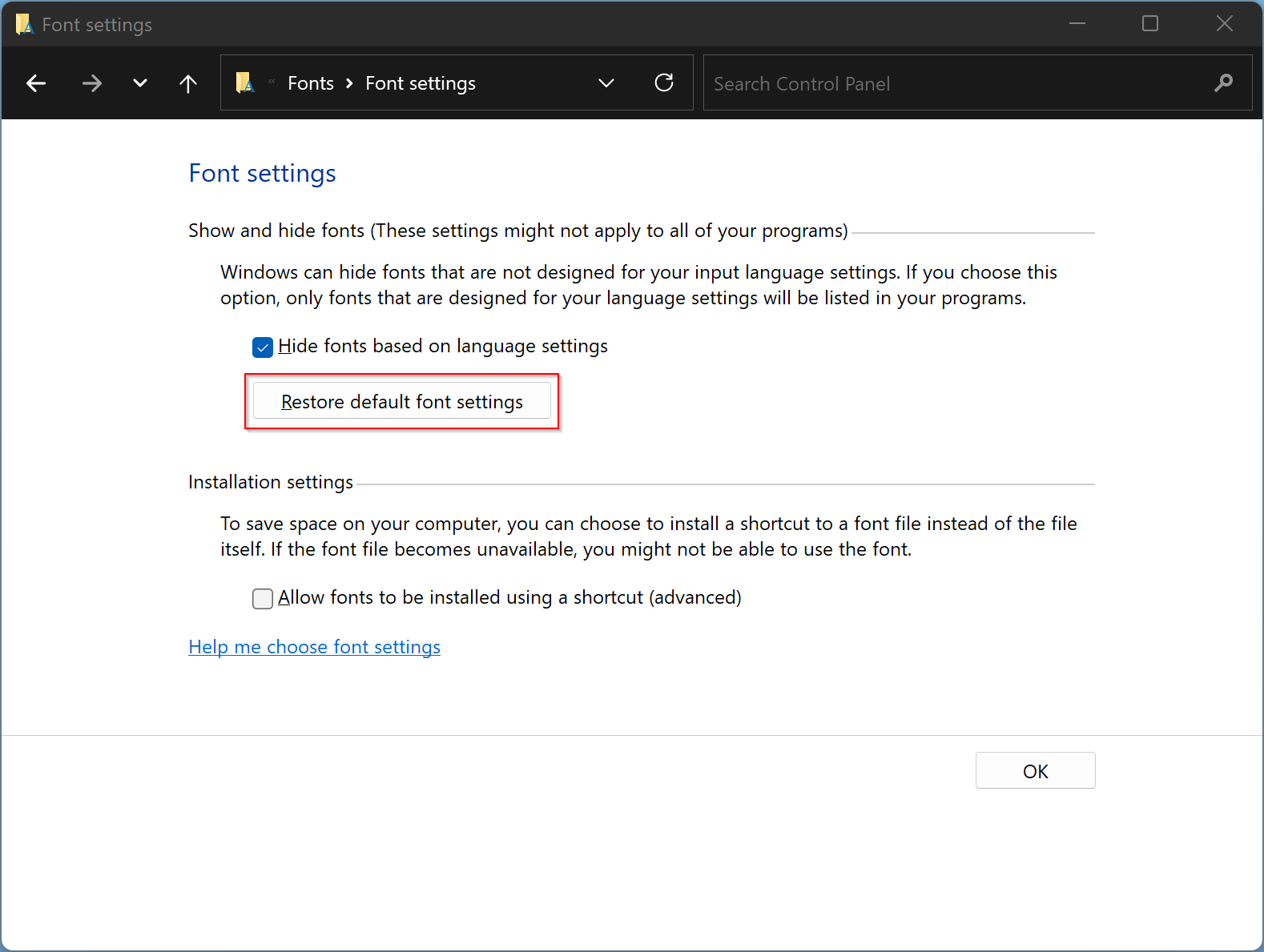 That's it. Fonts should be reset to default and now should appear correctly.