Windows automatically scans your PC, and if any updated drivers or firmware are available, then download and install them on your machine. By doing such, Microsoft helps you to improve the performance and security of your computer. It is a fantastic feature of Windows 11 that lets you keep your hardware component driver updated without worrying about searching for the latest drivers from the manufacturer's website.
Although drivers update helps to secure our PCs, sometimes a faulty driver update could cause severe system instabilities. If you encounter an issue, you should view the latest driver updates that your system has made. In this gearupwindows article, we will guide you on viewing recent drivers update history in Windows 11.
How to View Recent Drivers Update History in Windows 11?
Step 1. Open the Settings app by pressing Windows + I keys from the keyboard.
Step 2. Select Windows Update from the left sidebar when the Settings page opens.
Step 3. On the right sidebar, click the option Update history.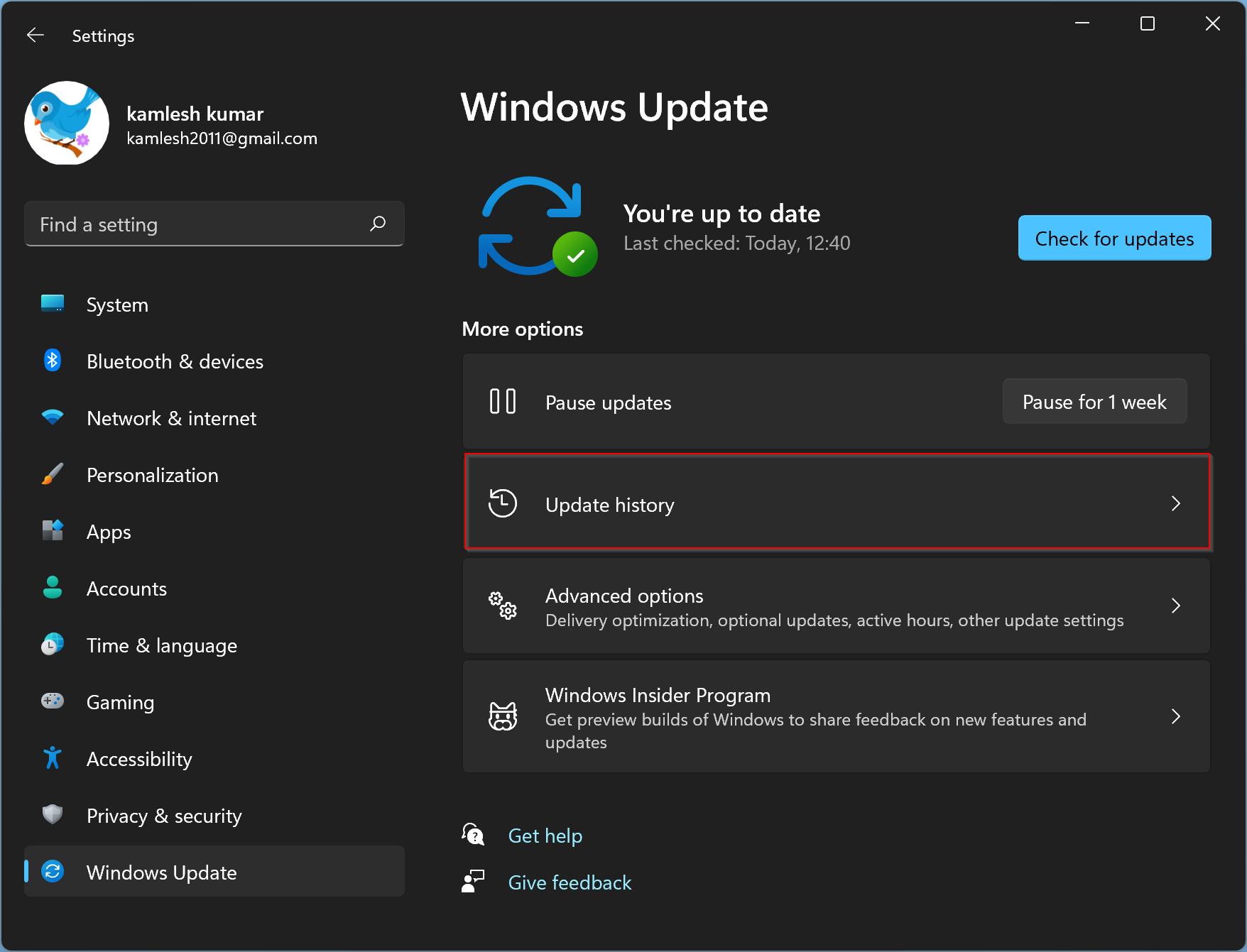 Step 4. Please scroll down and click on the Driver Updates section on the Update history page to expand it.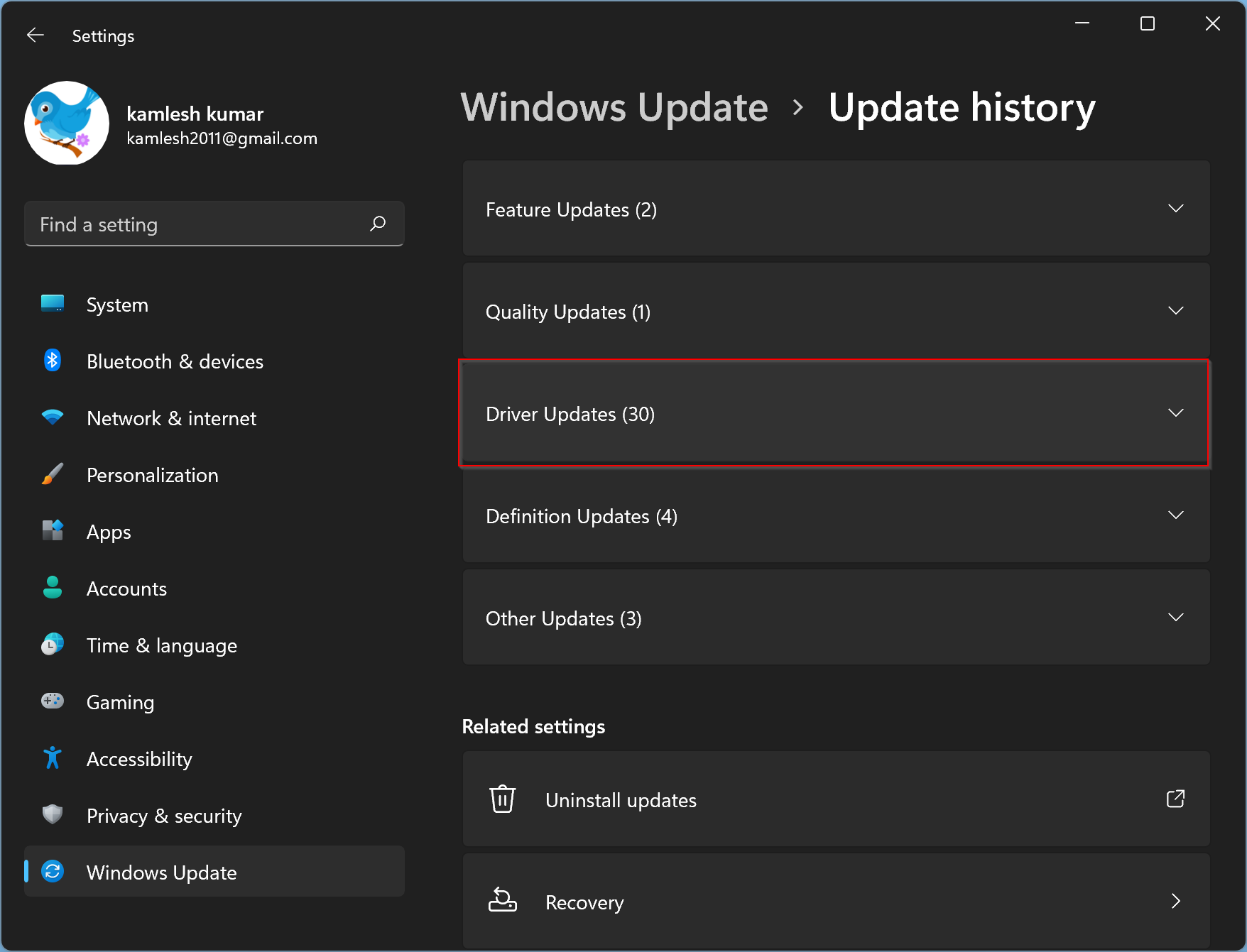 Step 5. Here, you can see all the device drivers that have been recently updated on your computer. Apart from that, you can also view when the update was made and the updated version number.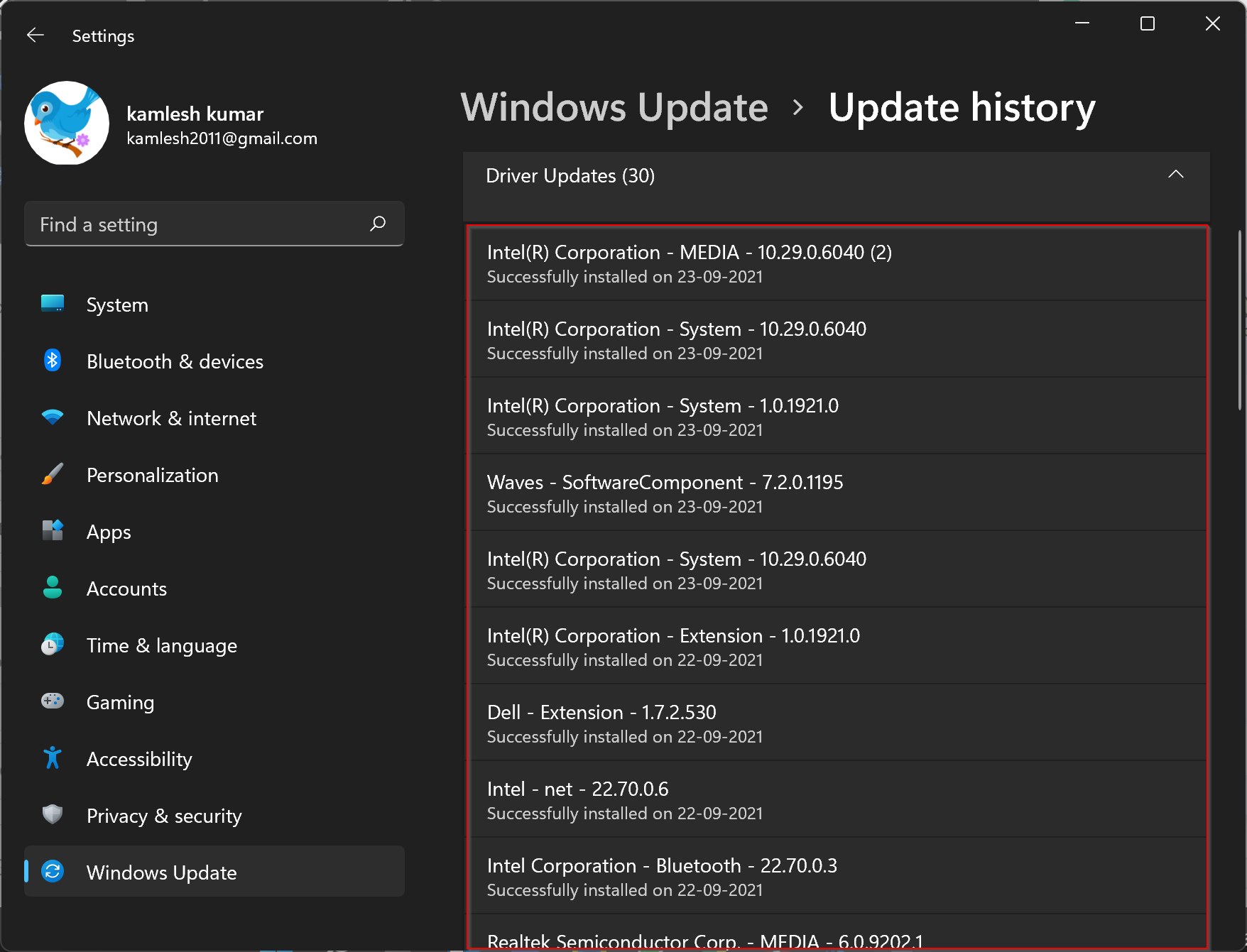 Copy the name and version in a search engine to know about specific drivers and find their details.
Good luck!
Also Read: