Microsoft Office Word document comes with a lot of features. Out of those features, one feature is hiding the text or paragraph in an MS Office word document. For any reason, if you want to hide a text or paragraph from others, this tutorial will help you to do the same. This feature is handy for those who work on a shared computer.
How to hide text or paragraphs in MS Word Document on Windows PC?
If you want to hide any text or paragraph in an MS Word document, perform the following steps:-
Step 1. Open a Microsoft Word document and type your contents.
Step 2. Select the text or paragraph which you want to hide.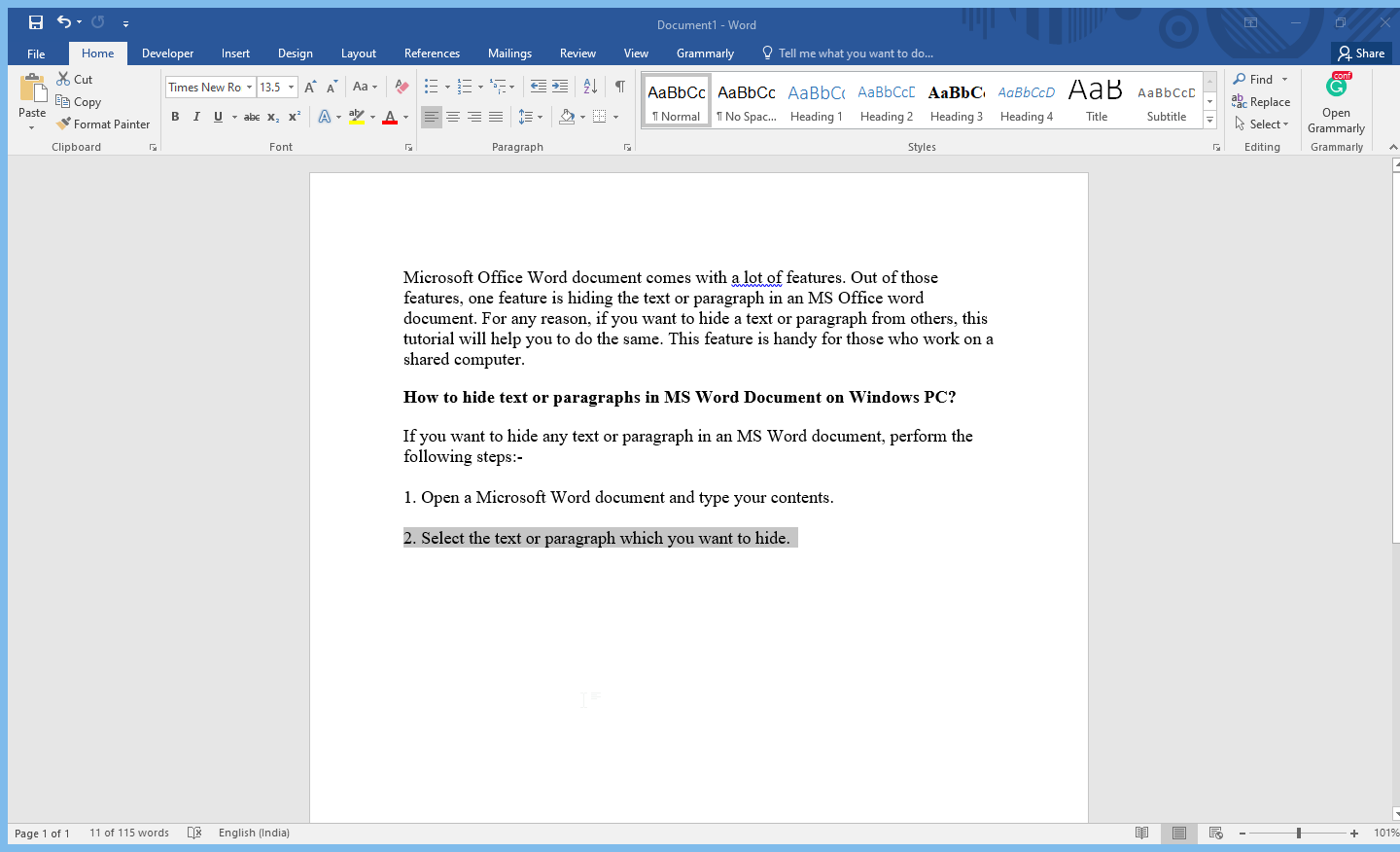 Step 3. Select the Home tab; in the Font group, click the Font icon to expand it.
Step 4. In the Font window that opens after clicking on the Font Icon, click on the Hidden checkbox.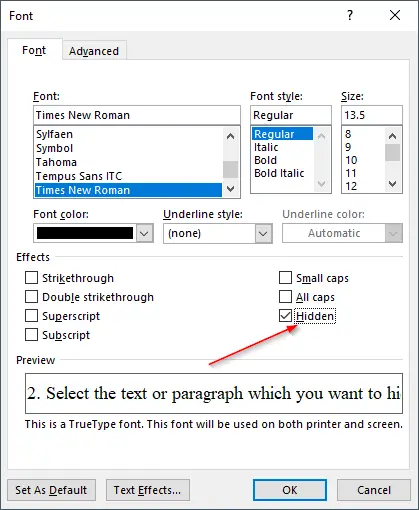 Step 5. Once you have clicked the checkbox next to Hidden, click the OK button to hide the selected paragraph or text.
That's all! Now, text or paragraph will be hidden for all users, including you; also, while taking the printout, these hidden texts or paragraphs will be ignored automatically. In other words, the hidden text will not appear in the print preview or printed document.
If you want to take a printout with hidden text or paragraphs, refer to our guide to print hidden text or paragraphs in MS Word on Windows PC?