Windows 11 has no control over traditional Windows desktop apps. That means they have access to everything on your computer. Windows has no way to control it. On another side, if you downloaded and installed modern apps from the Microsoft store [these apps are also known as Universal Windows Platform (UWP) apps], Windows 11/10 has full control over it.
Windows OS provides you full control over UWP apps. You have permissions to control, just like modern iPhone, iPad, and Android apps. You can control access to resources like your location, camera, microphone, and photos.
How to Manage an Individual App's Permissions on Windows 11?
To manage a single app's permissions, do the following:-
Step 1. Click on the Start button on the taskbar and then search the app you want to change the permission. For instance, we want to change the permission of the Photos app.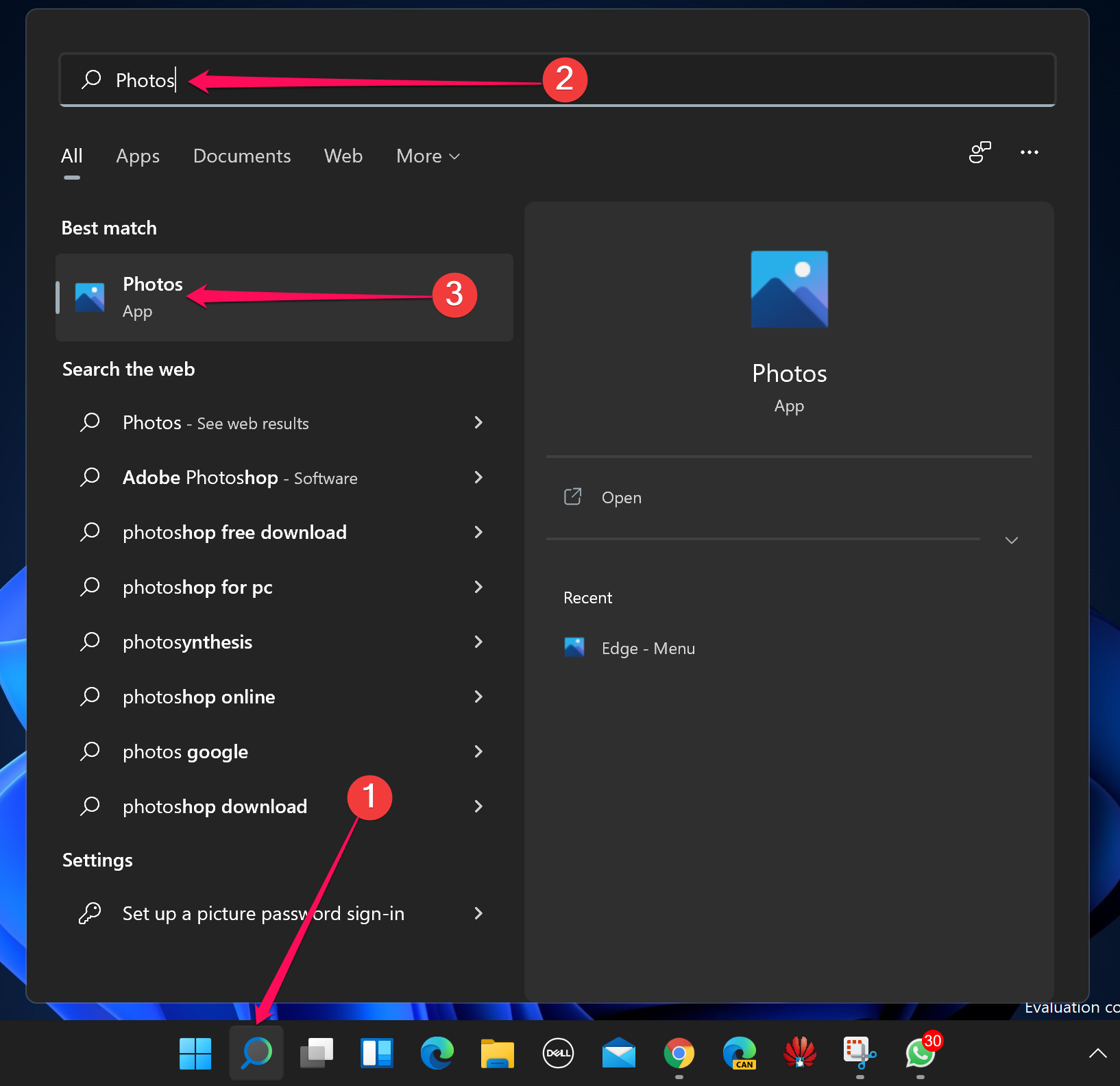 Step 2. Now, right-click on the app and select App Settings.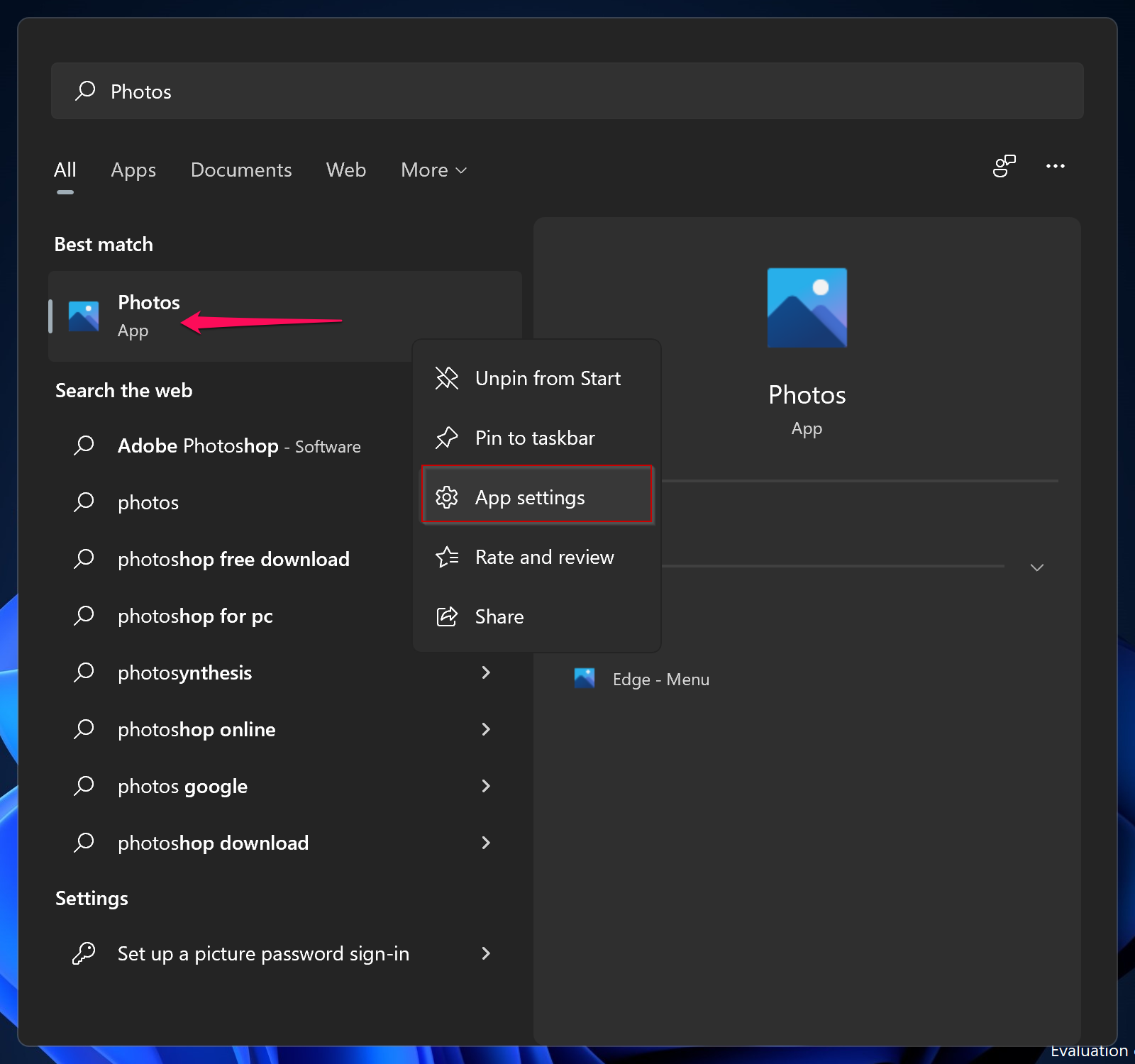 You can also access the App Settings page by navigating to the Settings > Apps > Apps & features, click an app, and click "Advanced Options."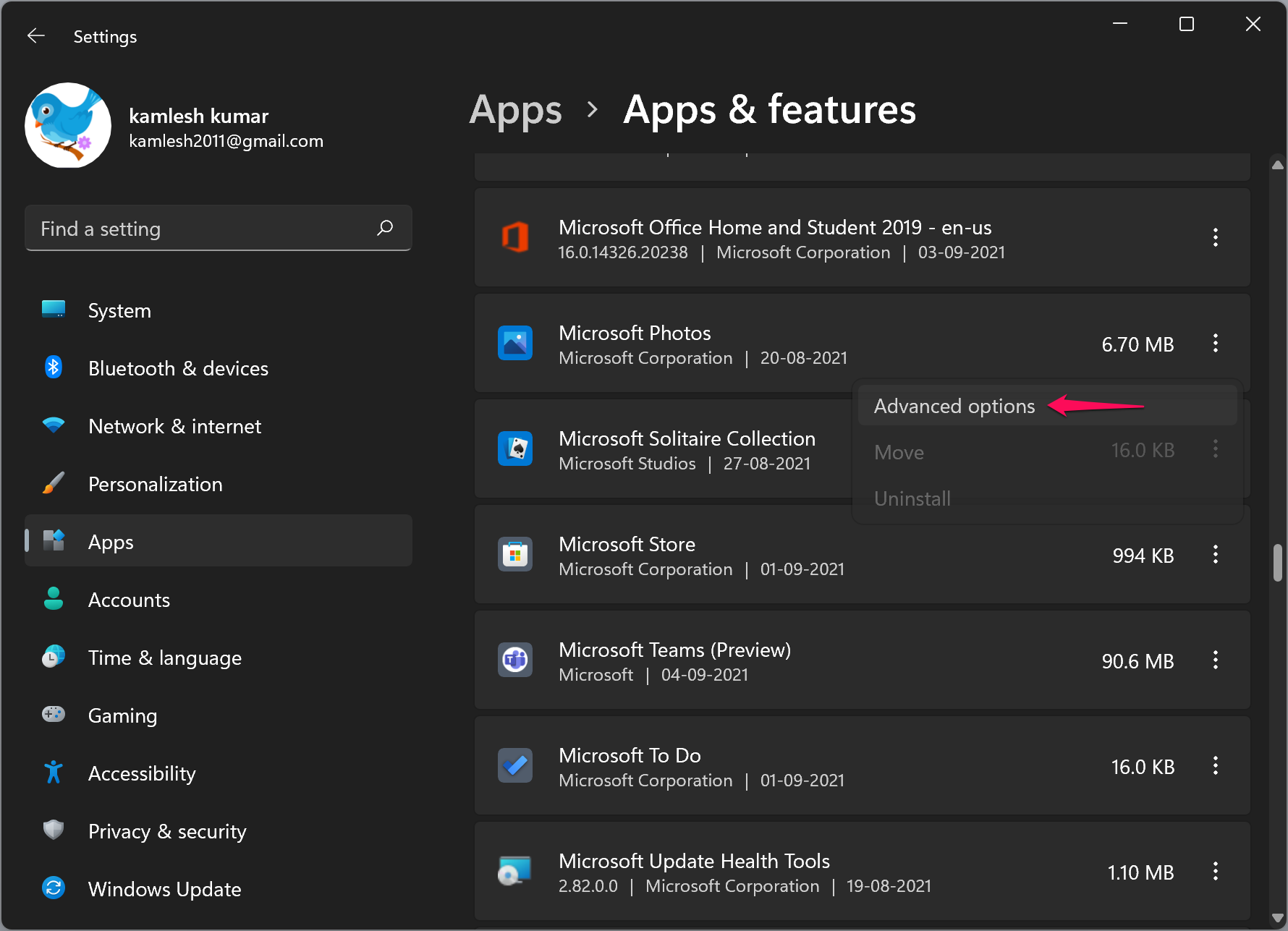 Step 3. Now, you'll see the "App permissions" section. Toggle the app permissions on or off to allow or disallow access to the Camera, Microphone, etc. Only permissions for which the app asks appear here.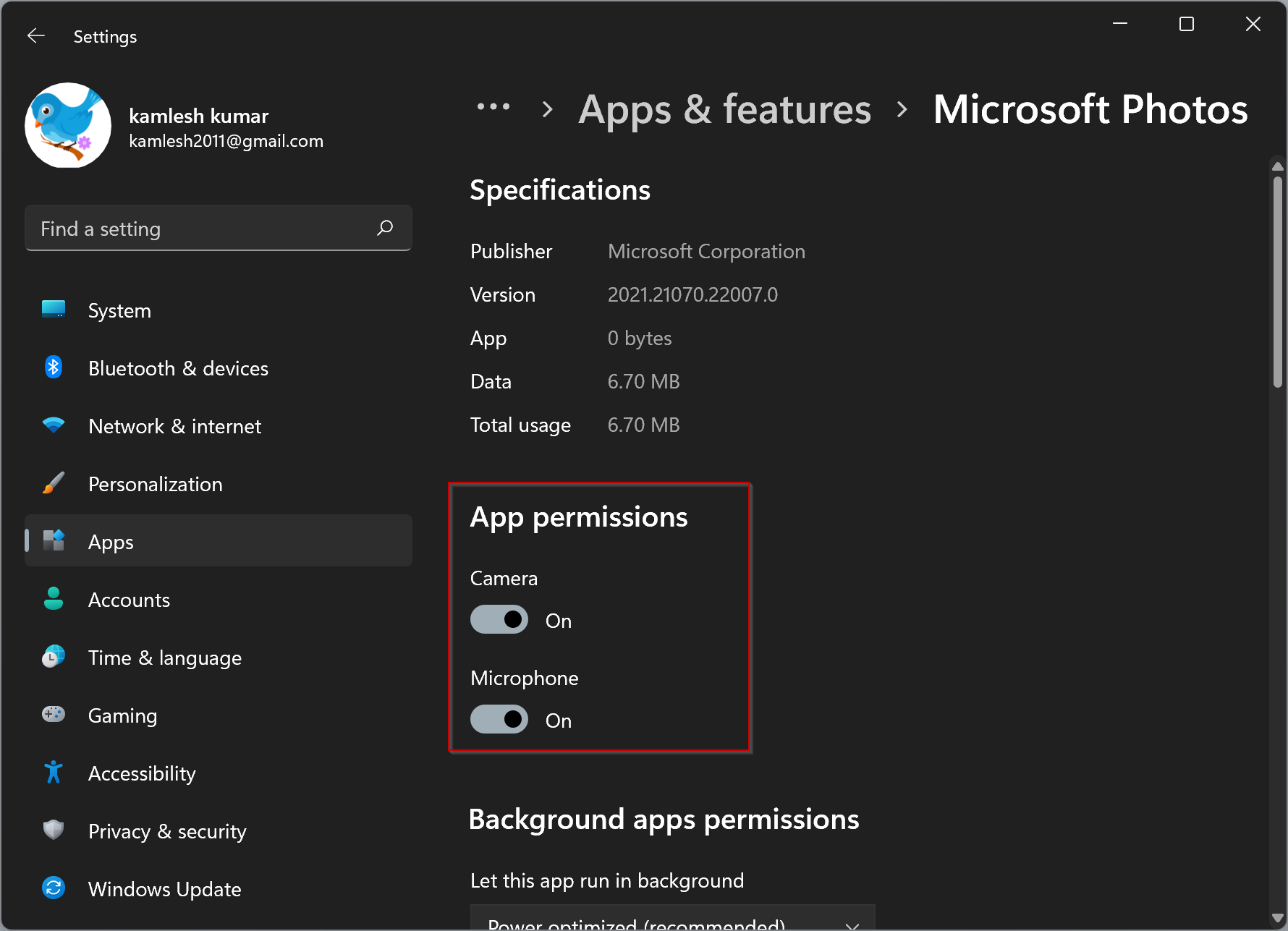 If you don't see the App Permissions section, the program doesn't have any permissions that you can control. It's either a modern app that doesn't request permissions or a classic desktop app with access to everything.
How to Manage Categories of Permissions?
Windows 11 also allows you to manage permissions by category. For example, you can find all the apps on your system that have access to your Camera. To do that, perform the following steps:-
Step 1. Open the Settings app by pressing Windows + I keys from the keyboard.
Step 2. Select the Privacy & security category from the left sidebar of the Settings page.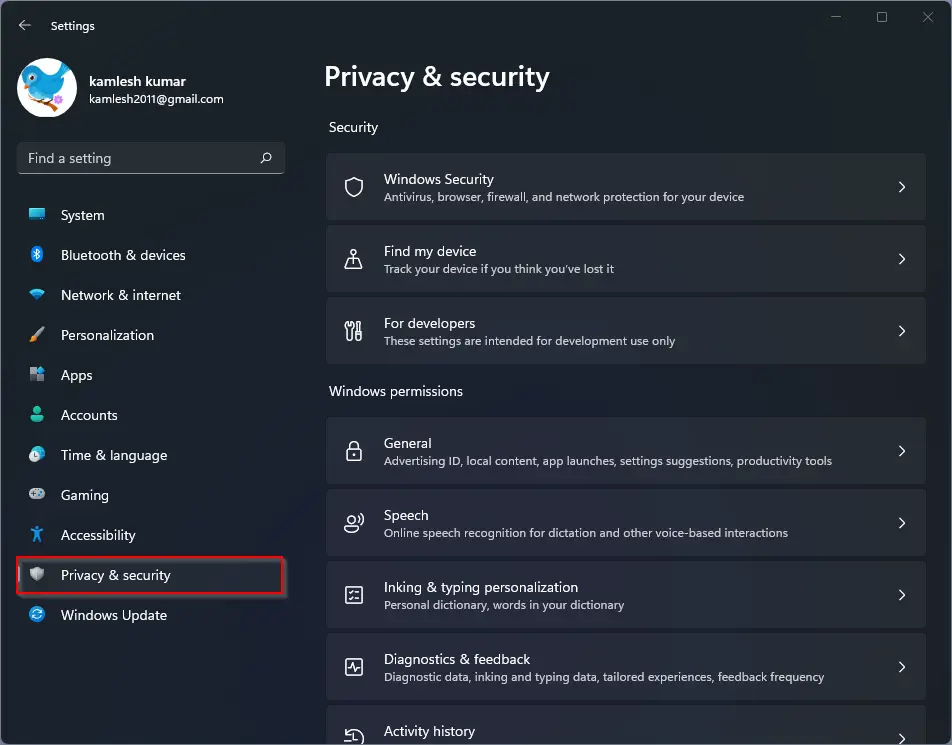 Step 3. On the right-sidebar, scroll down to the App permissions section. Now select a category to view which apps have permission to access it. For example, we want to check which app can use my Camera.
Step 4. Under the Camera settings page, you can see the list of apps that can access your webcam. If you want, you can switch the toggle to On or Off according to your needs.