Windows 11 and Windows 10 both ship with Microsoft Edge as the default browser. By default, pressing Alt + Tab in Windows 11/10 will show thumbnails of opened application windows and all tabs open in the Microsoft Edge browser. If you are using the latest version of Windows, when you press ALT + TAB to switch applications, you will notice that it also includes now Edge tabs. This is a good option, but if you have many tabs opened in the Edge browser, it won't be easy to find the exact program that you need. However, it is quite easy to revert the change on Windows 11/10 operating systems.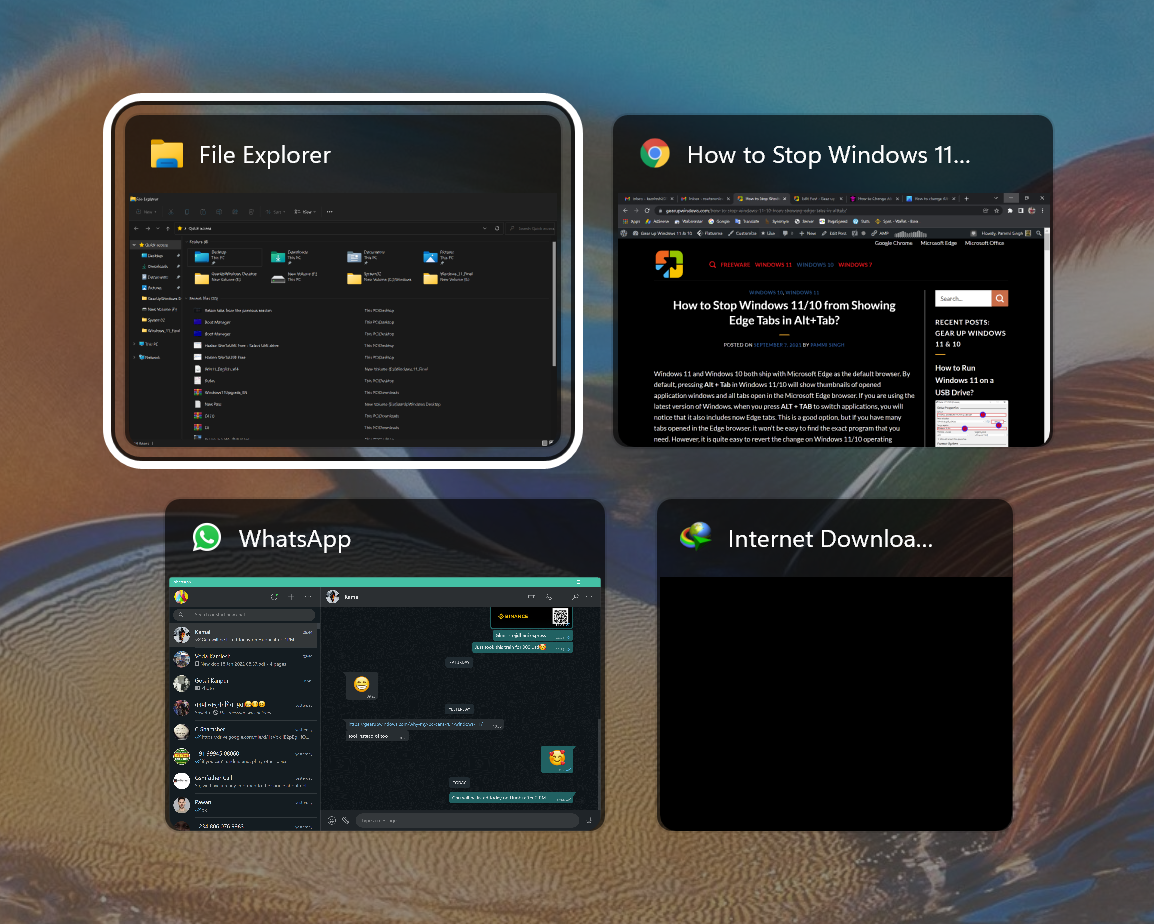 To disable Microsoft Edge tabs from showing in the ALT + TAB task switcher, you first need to open Windows Settings and turn off this feature. Let us see in detail.
How to Disable Edge Tabs from Showing in Windows 11 ALT + Tab Task Switcher?
Step 1. Open the Settings app by pressing Windows + I keys from the keyboard.
Step 2. When Windows Settings opens, select the System category from the left sidebar.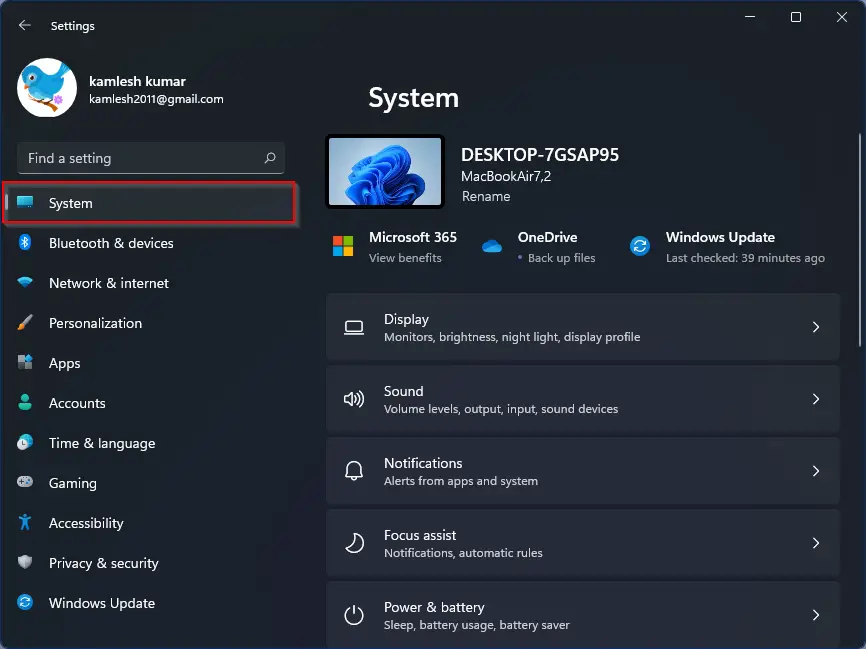 Step 3. Click the Multitasking tab on the right side pane of the System.
Step 4. In Multitasking settings, locate the "Alt + Tab" section and click the drop-down menu there.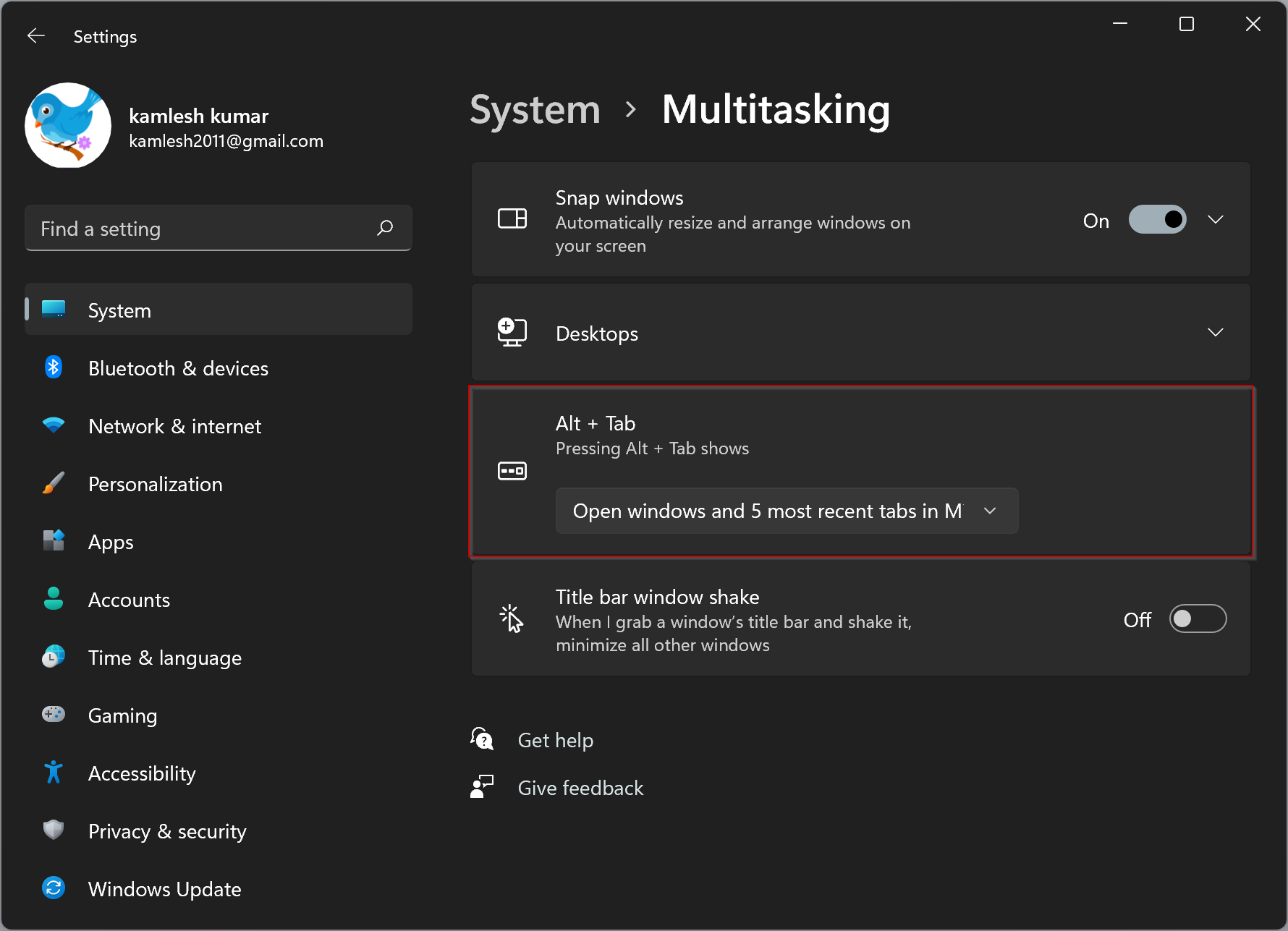 Step 5. In the drop-down menu, select the option Open windows only.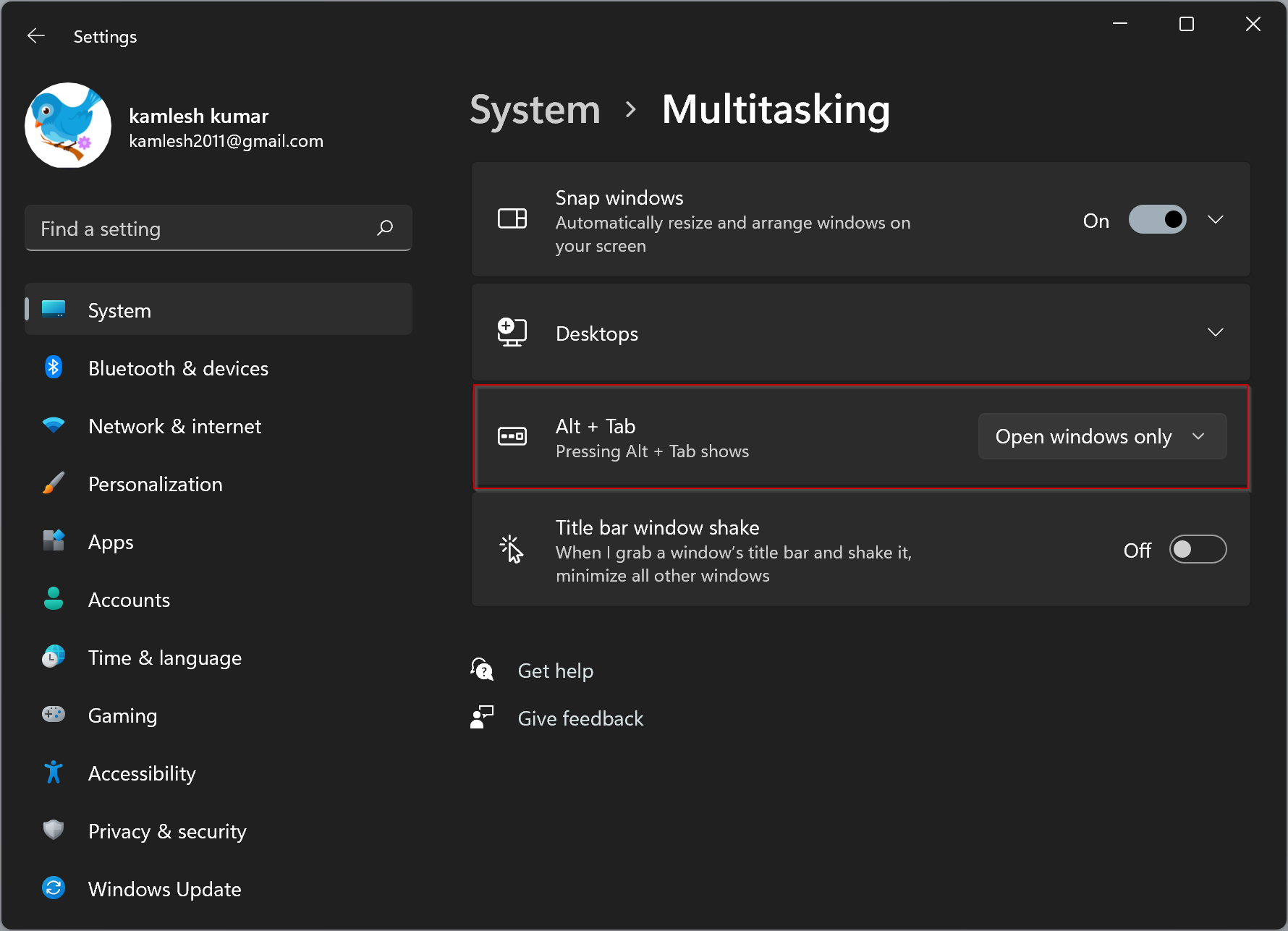 Once done, close the Settings app. Now when you press ALT + TAB, you'll still see Microsoft Edge, but only the selected tab in each open Edge window.
How to Stop Edge Tabs from Showing in Windows 10 ALT + Tab?
Step 1. Open Settings app.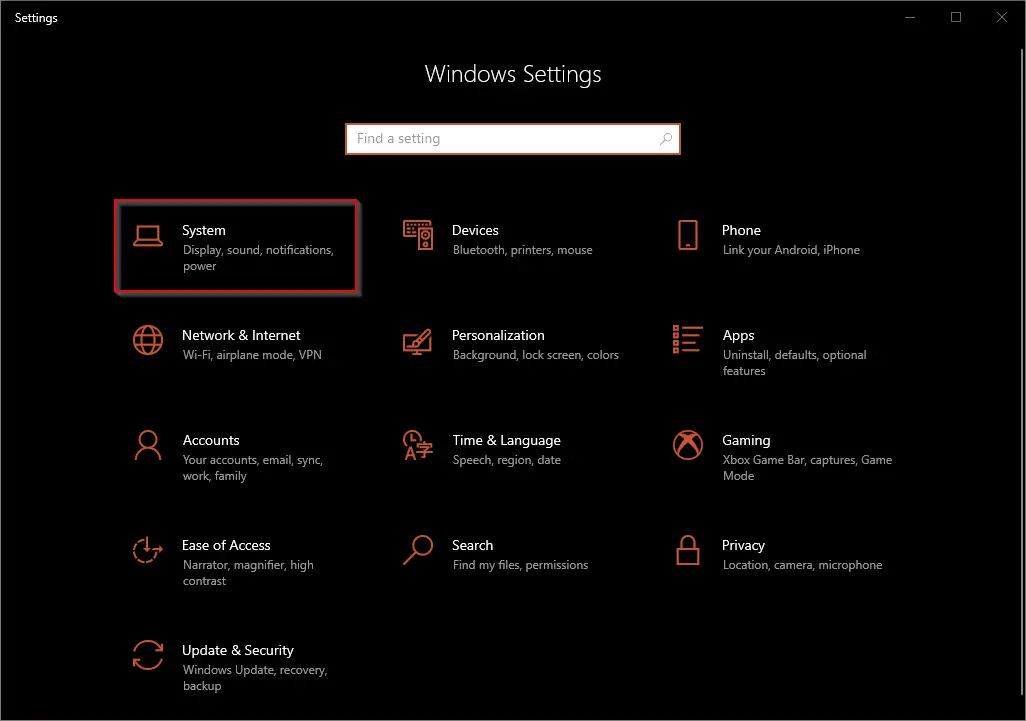 Step 2. Click on the System category under the Windows Settings.
Step 3. Select the Multitasking tab from the left sidebar under System settings.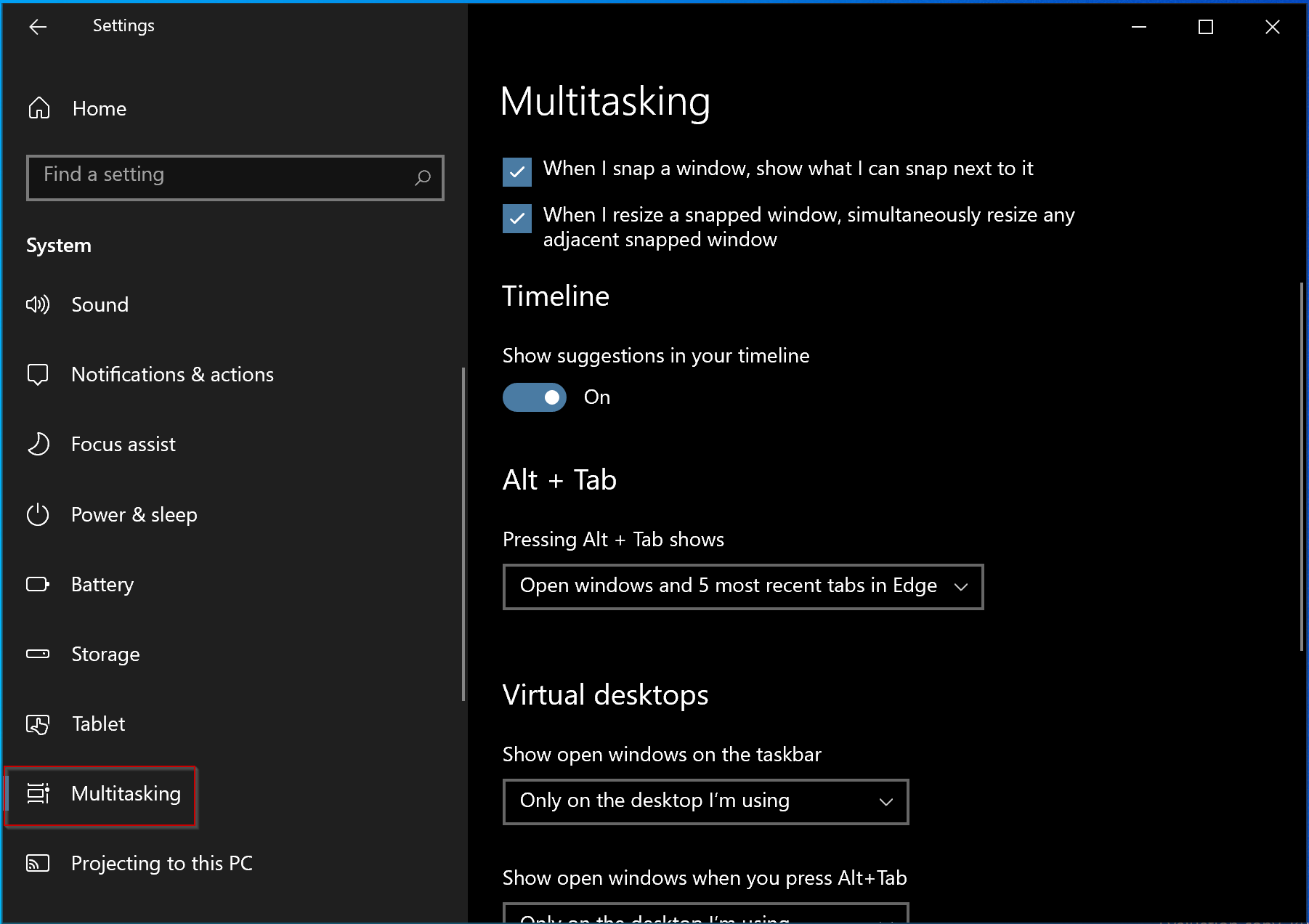 Step 4. On the right-sidebar, look for the Alt + Tab section. From the drop-down menu of "Pressing Alt + Tab shows," select the Open windows only option.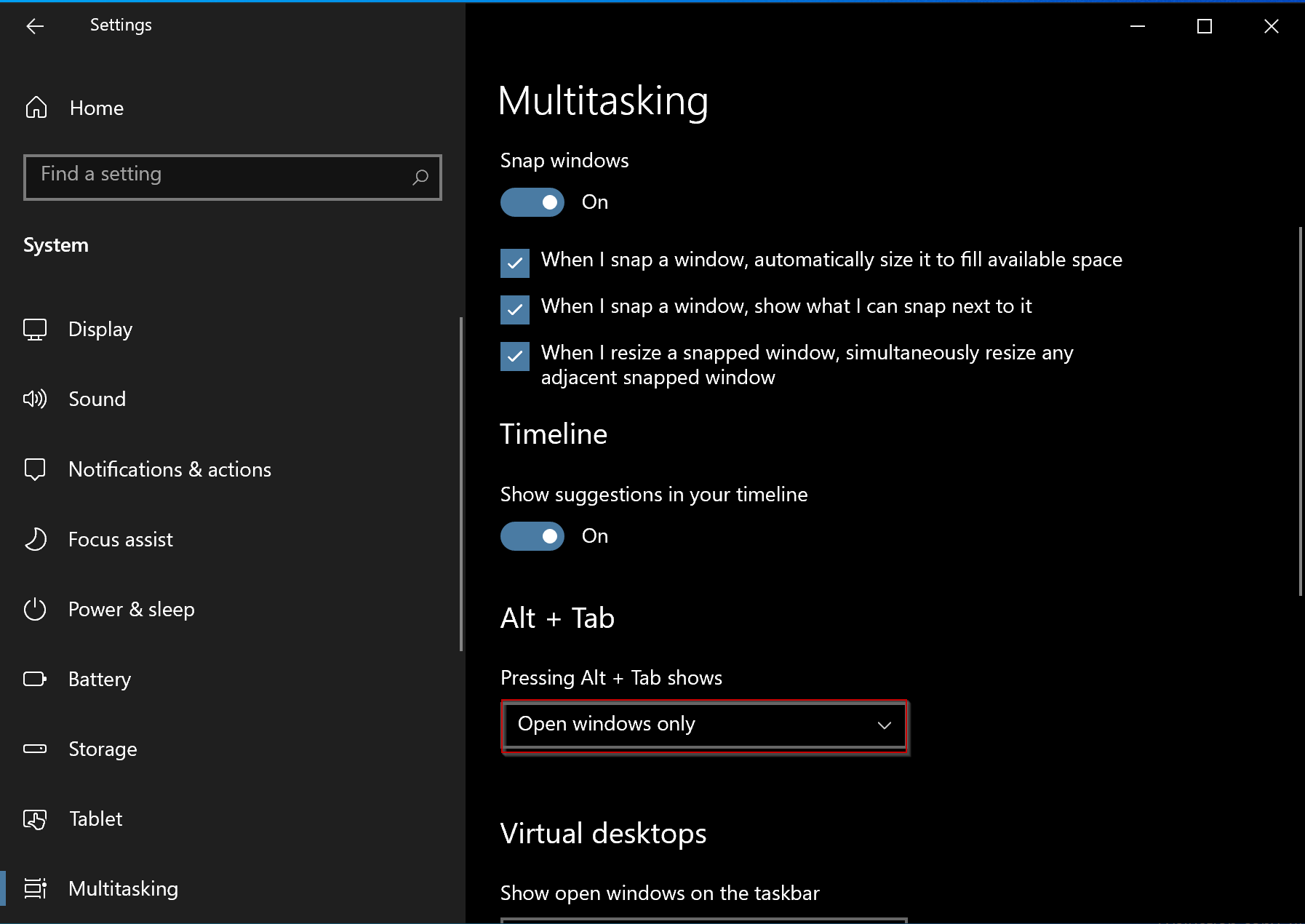 That's it. Now when you press the Alt + Tab keyboard shortcut, only the active tab of Edge will appear.