Opera GX is a web browser that has gained popularity among gamers due to its unique features designed to enhance the gaming experience. With features such as a built-in RAM and CPU limiter, and custom themes, Opera GX has become the go-to browser for gaming enthusiasts. However, among the many features that Opera GX offers, the ability to mute or unmute tabs is one of the most useful ones. This feature is particularly helpful when you have multiple tabs open, and you want to silence a particular tab that is playing unwanted audio or video. In this article, we will guide you on how to mute or unmute tabs on Opera GX Browser to customize your browsing experience.
While browsing multiple tabs on Opera GX browser, you may often encounter websites that automatically play videos without your permission. Even before the webpage has adequately loaded, some websites will turn the audio on. To avoid annoyance, you may want to mute the videos and unmute them only if necessary quickly.
How to Mute or Unmute Tab on Opera GX Browser?
Here's how to mute or unmute a tab on Opera GX:-
Step 1. First, open the Opera GX browser and navigate to the tab you want to mute.
Step 2. Now, right-click on the tab you want to mute and select the "Mute tab" option.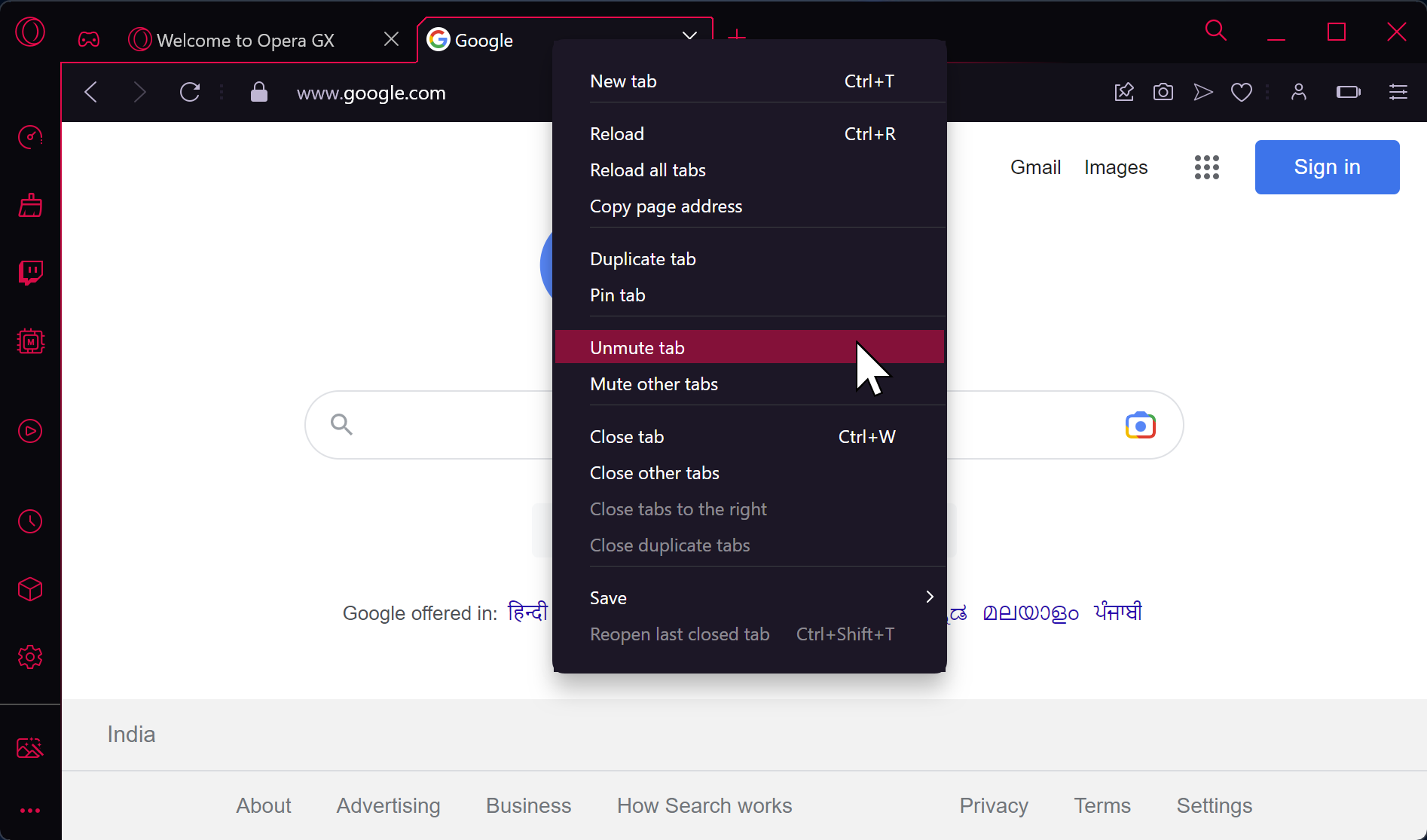 Step3. Again, right-click on the tab you want to unmute and select the "Unmute tab" option.
Conclusion
In conclusion, Opera GX Browser is a unique web browser that offers several features that cater to the gaming community. Its ability to mute or unmute tabs is particularly useful, especially when browsing multiple tabs simultaneously. With just a few clicks, you can easily silence annoying audio and video from websites and unmute them when necessary. This feature enhances the browsing experience by giving users more control over their browsing environment. By following the simple steps outlined in this article, you can easily mute or unmute tabs on Opera GX and enjoy a customized browsing experience. Overall, Opera GX is an excellent browser choice for gamers and anyone looking for a customizable and feature-rich web browser.