If your computer is running out of hard disk space and you want to know what's taking up space on your hard drive, this gearupwindows article will help you. Windows 11 provides an option in the Settings app that measures storage by types of files such as apps & games, system & reserved, temporary files, pictures, etc.
How to View What's Taking up space on the Hard Drive in Windows 11?
Step 1. Open the Settings app by pressing Windows + I keys from the keyboard.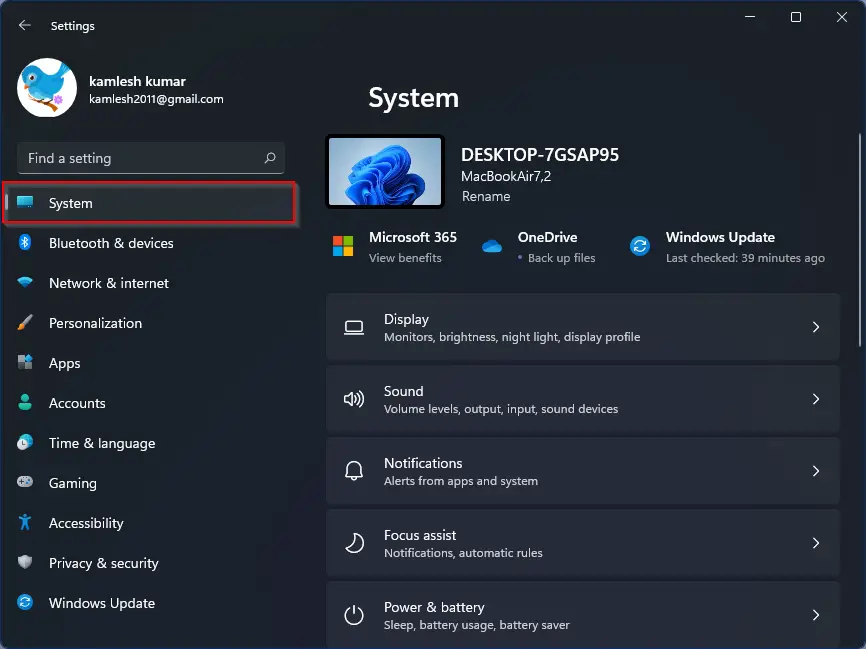 Step 2. When Windows Settings opens, select the System category from the left sidebar.
Step 3. Then click the Storage tab on the right-side pane.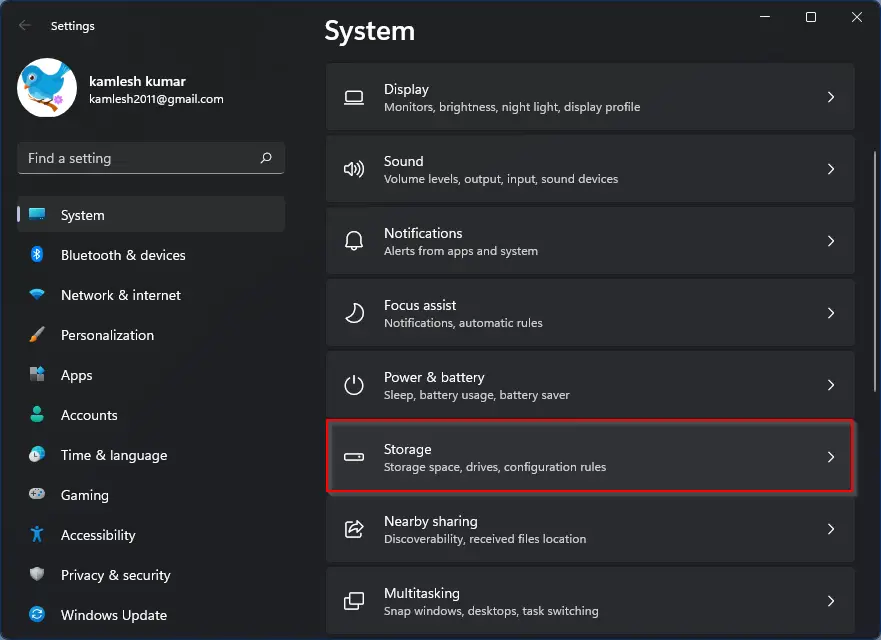 Step 4. After that, Windows 11 will display total/used storage by file types.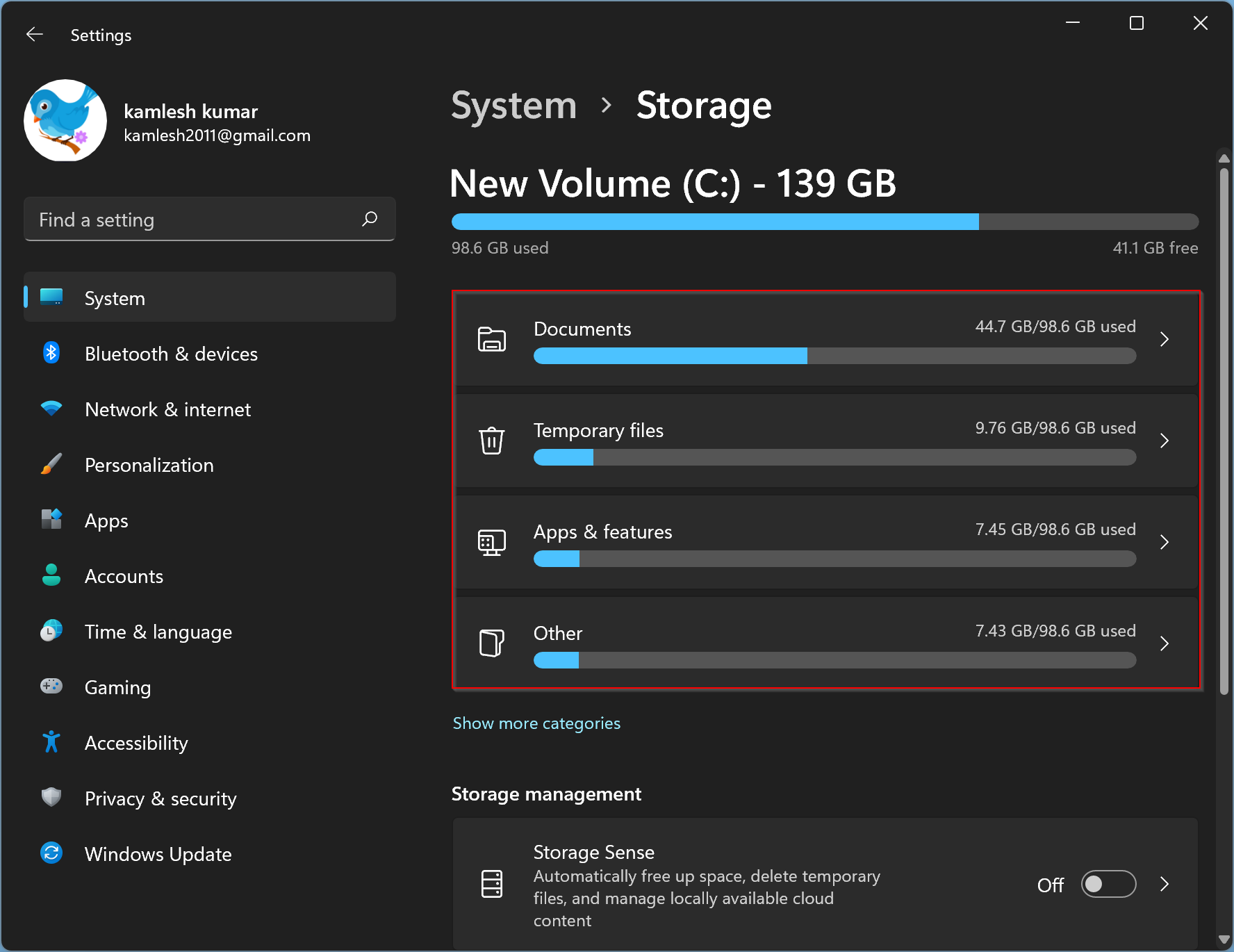 While you are on the Storage settings, you can turn On the toggle switch beside the "Storage Sense" option. Windows 11 will automatically free up space, delete temporary files, and manage locally available cloud content when you enable this feature.
If you want to free up storage immediately, scroll down a bit and click the "Cleanup recommendations."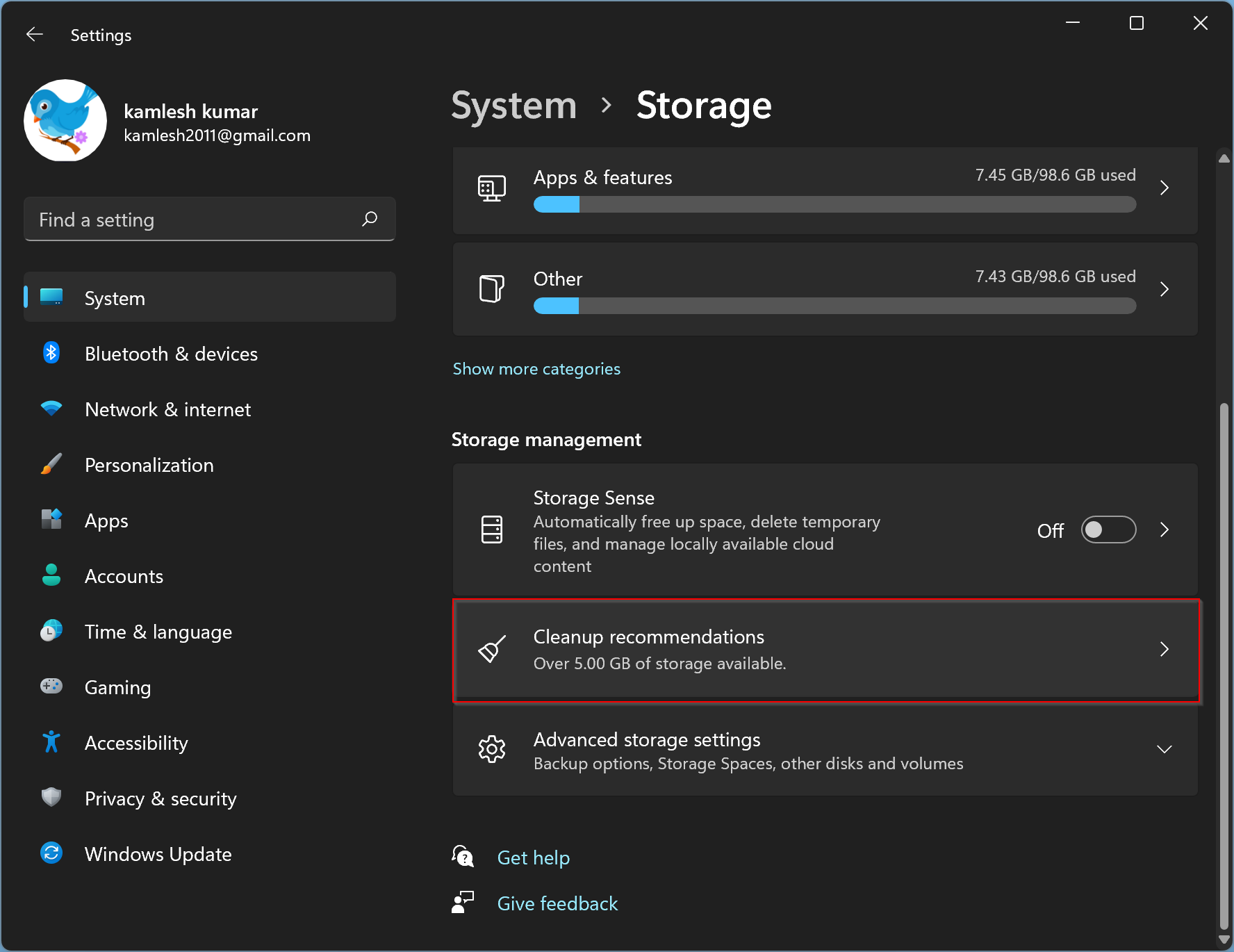 Then, check the temporary file types such as "Previous Windows installation(s)," "Downloads," etc. Next, click the Clean up button.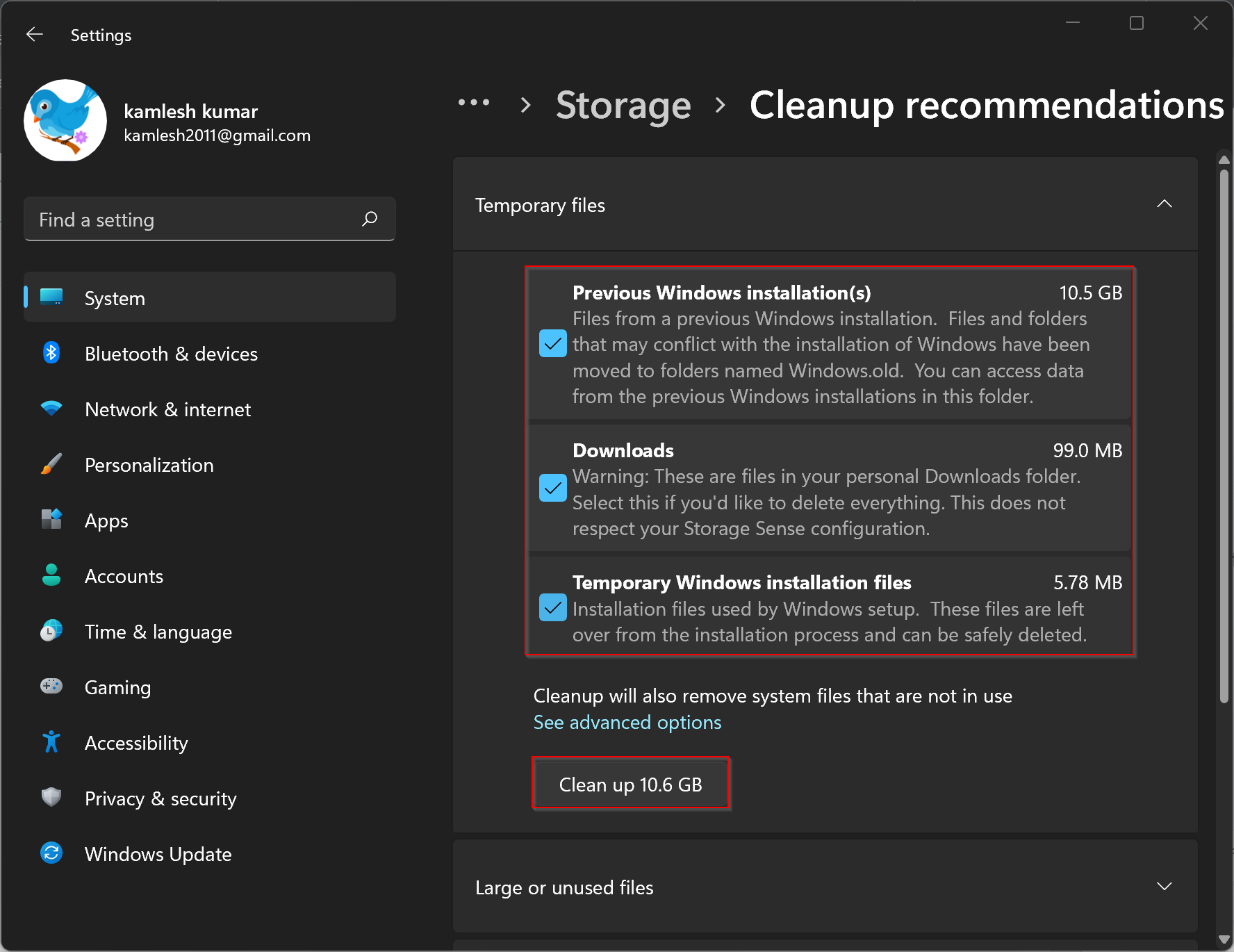 Windows will immediately remove all the temporary files from your computer when you're done.