Those Windows 11 who opens and uses Calculator frequently might want to set or configure keyboard shortcut. The Calculator app in Windows 11 performs several basic and scientific calculations. In addition to this, you can convert currency, volume, length, weight & mass, temperature, energy, area, speed, time, power, data, pressure, angle, etc.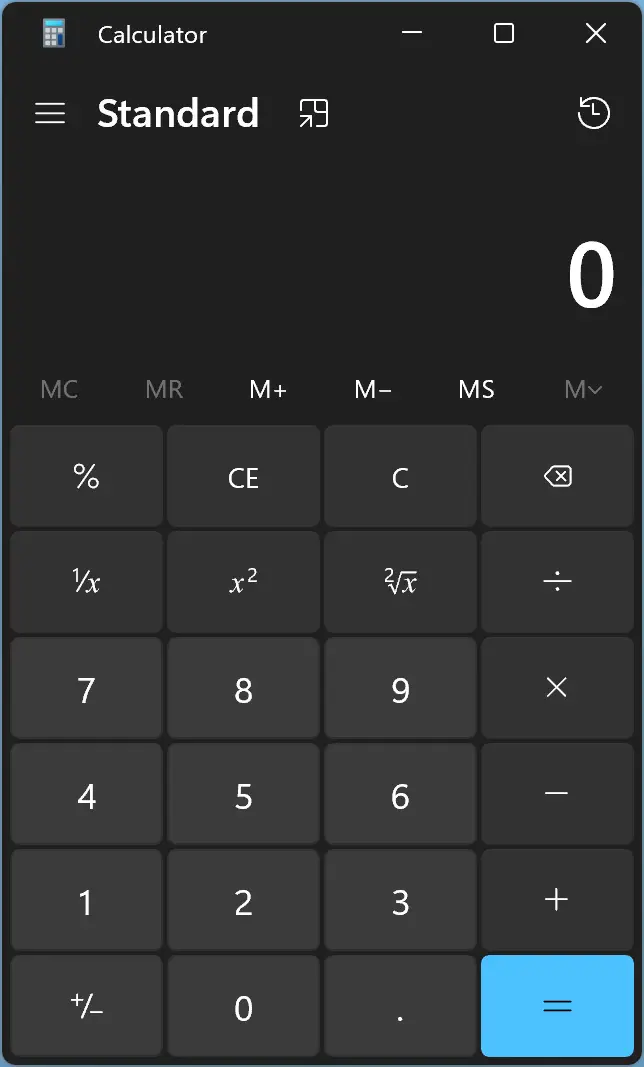 Although you can open the Calculator on Windows 11 by pressing the "Start" button on the taskbar and clicking the relevant entry in the "Start menu," you will not prefer to use this method if you frequently want to open it. However, if you need, you can pin the Calculator app to the taskbar to open it more quickly. A keyboard shortcut may be the quickest way to open any app for most Windows users. In this gearupwindows article, we will guide you on setting up a keyboard shortcut to open the Calculator on Windows 11.
How to Set Keyboard Shortcut to Launch Calculator in Windows 11?
To configure or set up a keyboard shortcut to open Calculator in Windows 11, do the following steps:-
Step 1. Right-click on free space on the desktop and select New > Shortcut.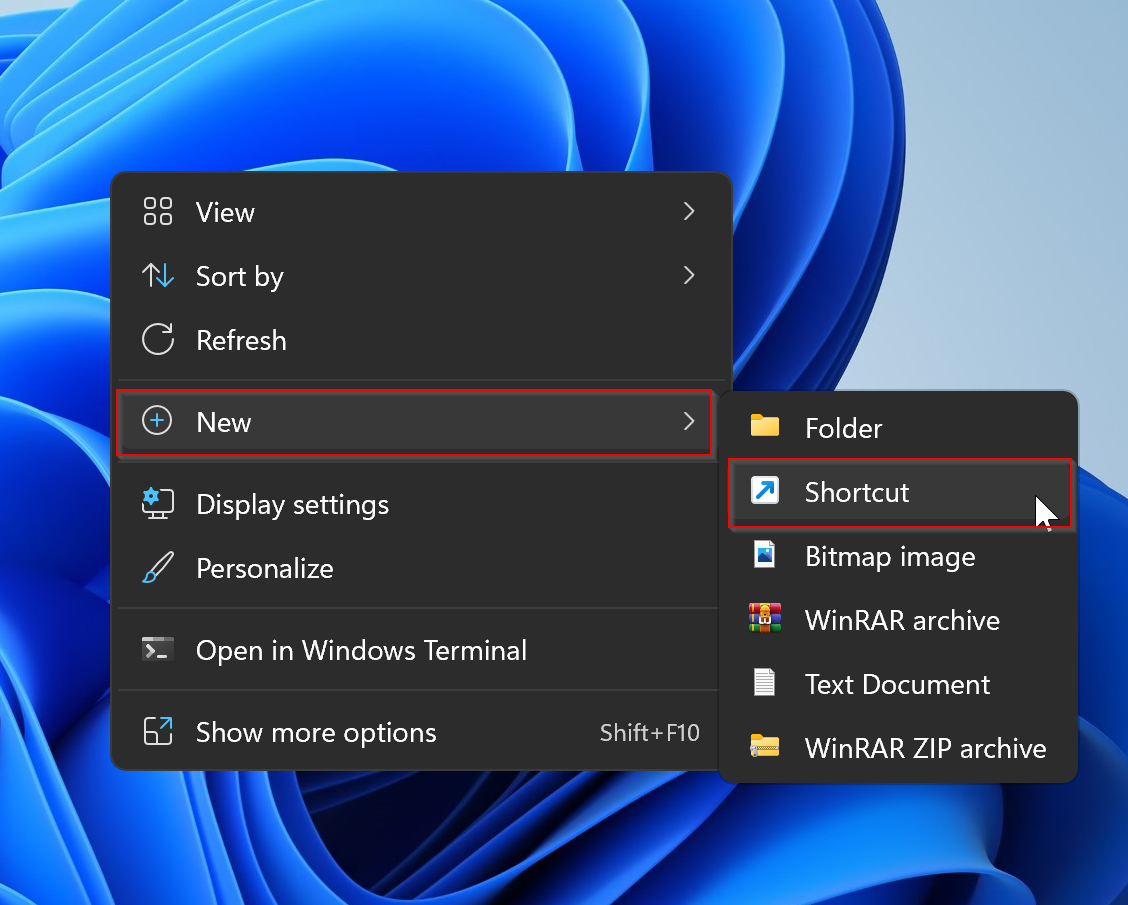 Step 2. In the "Create Shortcut" wizard that opens, in the text field of "Type the location of the item," type calc.exe. Then click the Next button.
Step 3. Name the shortcut as Calculator and then click the Finish button.
Step 4. Now that you have created a Calculator shortcut at the desktop, you need to configure the keyboard shortcut. For that, right-click on this shortcut and select the Properties option.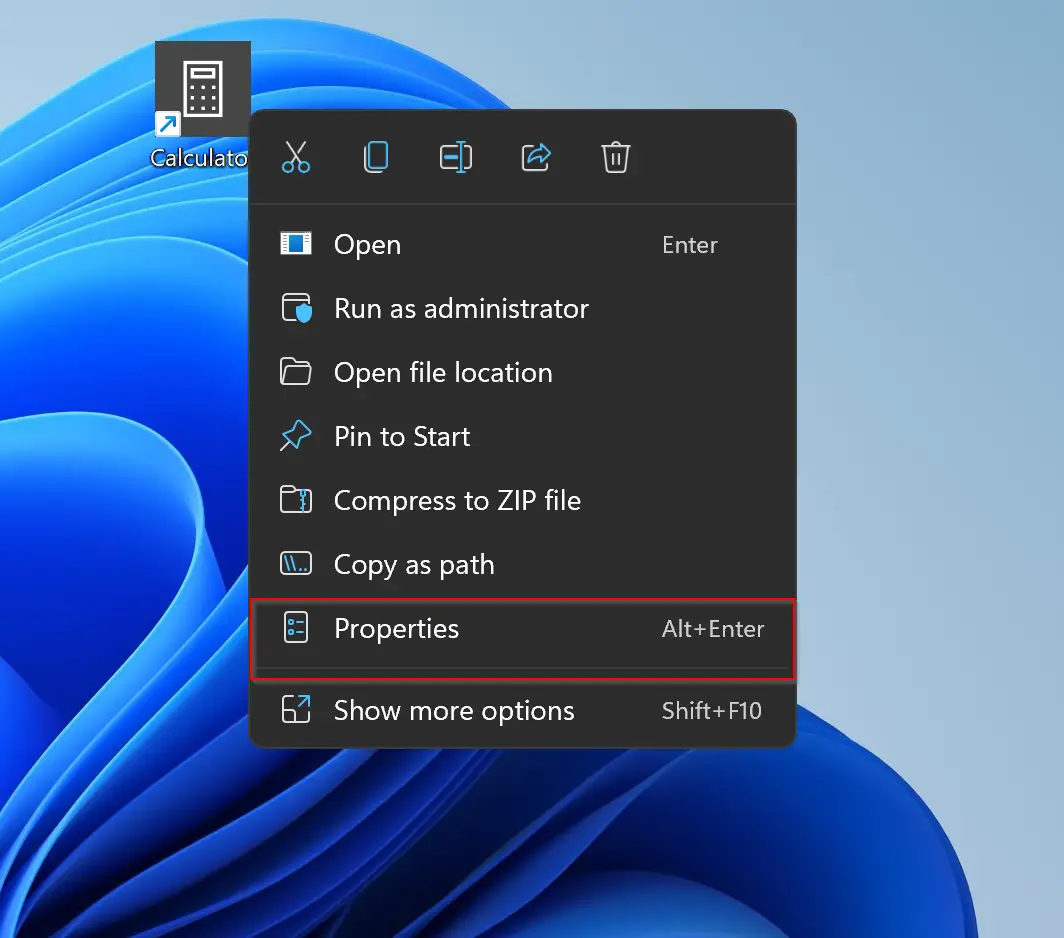 Step 5. In the "Calculator Properties" window, navigate to the Shortcut tab and then click the Shortcut key box.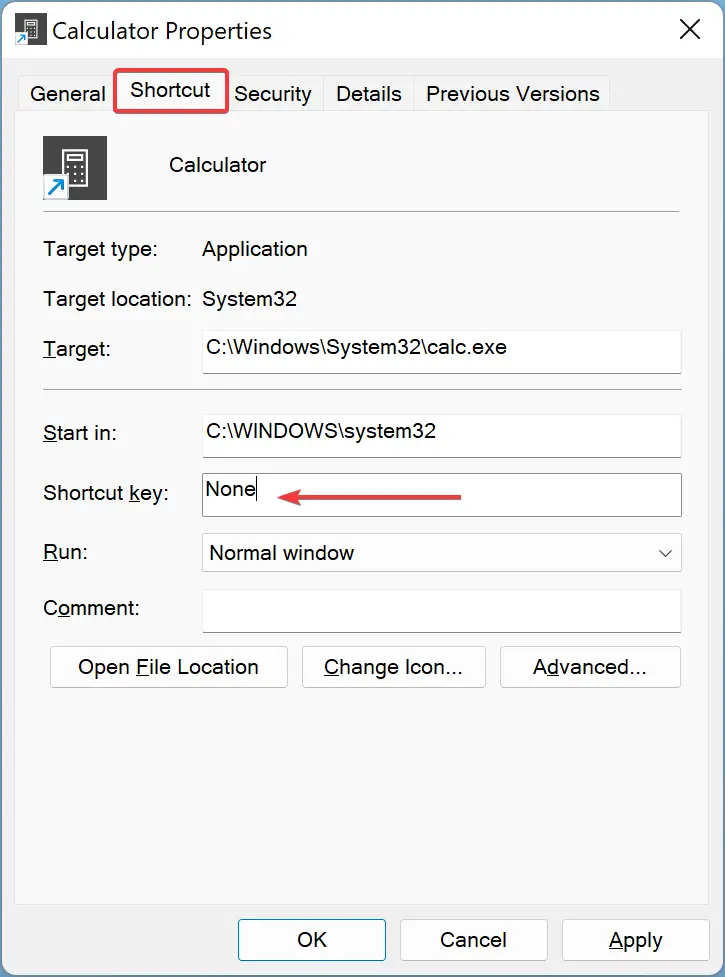 Step 6. Then, press a letter or number from the keyboard you would like to use to launch the Calculator app. Windows 11 will automatically add "Ctrl" + "Alt" to the selected shortcut. For example, if you press the letter "L," Windows 11 will make the keyboard shortcut is "Ctrl" + "Alt" + "L." Hence, in this case, your shortcut key for opening Calculator will "Ctrl" + "Alt" + "L."
Step 7. When you're done, click the Apply and then OK button.
That's it. You have now successfully created the keyboard shortcut. Just press the key combination any time to launch the Calculator on your Windows 11 PC.