On the Taskbar of Windows 10, you will find the weather temperature unit by default. It remains tied to your country and region and lets you view the current weather if you are connected to the internet. Depending on your country or region, the News and Interests app displays the weather temperature in Celsius or Fahrenheit.
However, you can change the temperature degree to Celsius or Fahrenheit if you need. In this gearupwindows article, we will guide you on changing the temperature format in Windows 10 for the News & Interests, which shows the temperature on the taskbar.
Microsoft is also testing a weather widget for Windows 11 that will arrive through Windows update 2022.
How to Change the temperature to Celsius or Fahrenheit in Windows 10 taskbar?
Step 1. First, hover the mouse cursor over the weather information button on the Windows 10 taskbar to see the News and Interests flyout. If the flyout does not open upon hovering the mouse cursor over it, click on the weather information button.
Step 2. On the flyout, you will see the weather and other tiles. Click on the three horizontal dots under the weather and select the Edit location and unit option.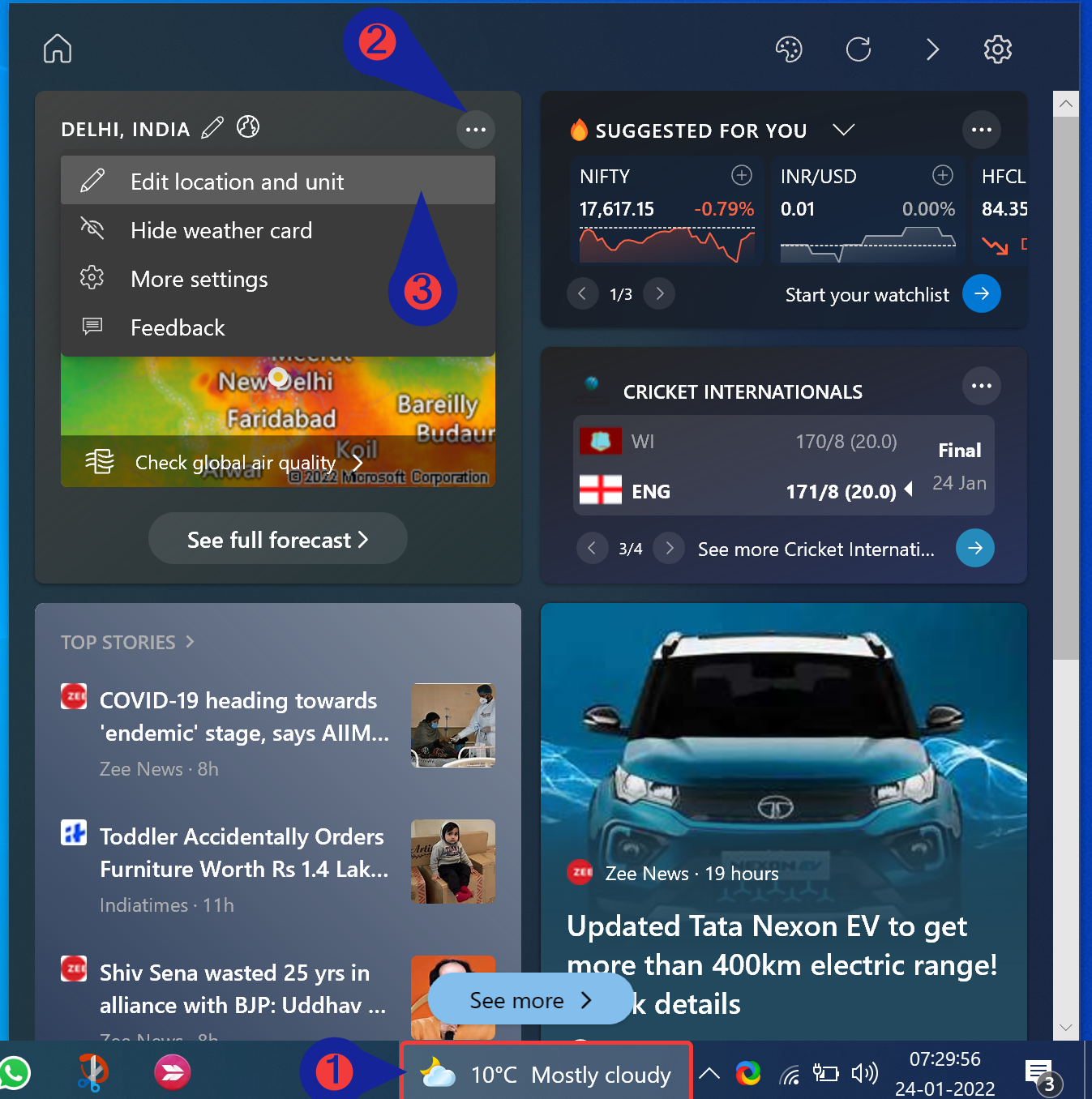 Step 3. Select Fahrenheit or Celsius under the UNITS field and click the Save button.
If you want to change the location for weather location, turn off the toggle switch beside "Always detect my location" and type a new location in the above settings. Now, on Windows 10 Taskbar, you will see weather information of the new place that you have entered manually.
Conclusion
In conclusion, customizing the temperature unit in the News and Interests app on the Windows 10 taskbar can be helpful for users who prefer a specific degree format. By following the simple steps outlined in this gearupwindows article, you can easily change the temperature degree from Fahrenheit to Celsius or vice versa. Additionally, you can also change the location for weather updates by turning off the toggle switch and manually entering a new location. With this customization, you can always stay informed about the weather updates in a format that suits you best. Moreover, Microsoft is also testing a weather widget for Windows 11, which is expected to arrive via a Windows update in 2022.