Windows 10 comes with a built-in weather app that provides users with the latest weather forecasts, both past and present. With the upcoming release of Windows 11, Microsoft plans to introduce a new and improved weather app that will be available through a Windows update. The weather app on both operating systems includes a Taskbar widget icon that displays the current weather temperature. By default, it shows the temperature in Fahrenheit or Celsius, depending on your region. However, if you prefer a different temperature unit, you can easily change it in a few simple steps. In this article, we will guide you on how to switch between Fahrenheit and Celsius on the weather app for both Windows 10 and Windows 11. So, let's dive in and learn how to choose Fahrenheit or Celsius in the weather app.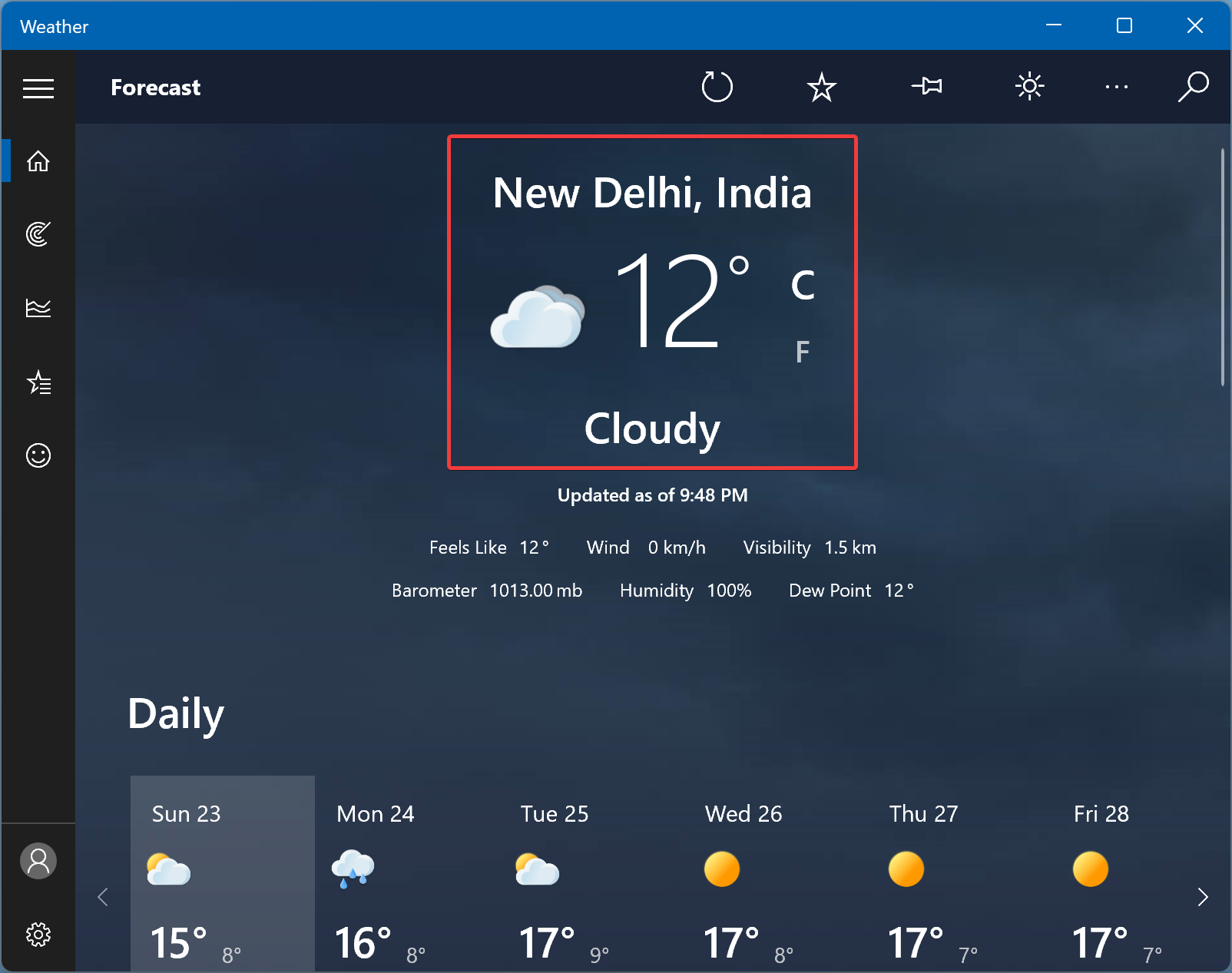 This gearupwindows article will guide you on changing from Fahrenheit to Celsius on the Weather app on Windows 11/10, depending on your preference or needs.
How to Choose Fahrenheit or Celsius in Windows 10 & 11 Weather App?
To select Fahrenheit or Celsius in Windows 10 & 11 Weather App, use these steps:-
Step 1. First, click on Start and type Weather.
Step 2. When the Weather app opens on your computer, click on the Settings icon.
Step 3. Select the General tab and then choose Fahrenheit or Celsius under the "Show temperature in" section, according to your needs
That's it. You can close the Weather app now. Next time you open the Weather app on your computer, you will see the temperature of your selected location in Fahrenheit or Celsius according to your preferences.
Conclusion
In conclusion, changing from Fahrenheit to Celsius or vice versa on the Windows 10 and 11 weather app is a straightforward process that takes only a few clicks. By adjusting the temperature unit, you can view the current and upcoming weather forecast in your preferred measurement. This feature is especially useful for people who frequently travel to places with different temperature scales. We hope this article has helped you customize the weather app to your needs.