Windows 10 comes with a weather app, and Microsoft will introduce a weather app on Windows 11 in the next Windows update. The weather app allows you to see past, present, and future weather forecasts. You can change from Fahrenheit to Celsius and vice versa on Windows 11 Taskbar widget icon if you need.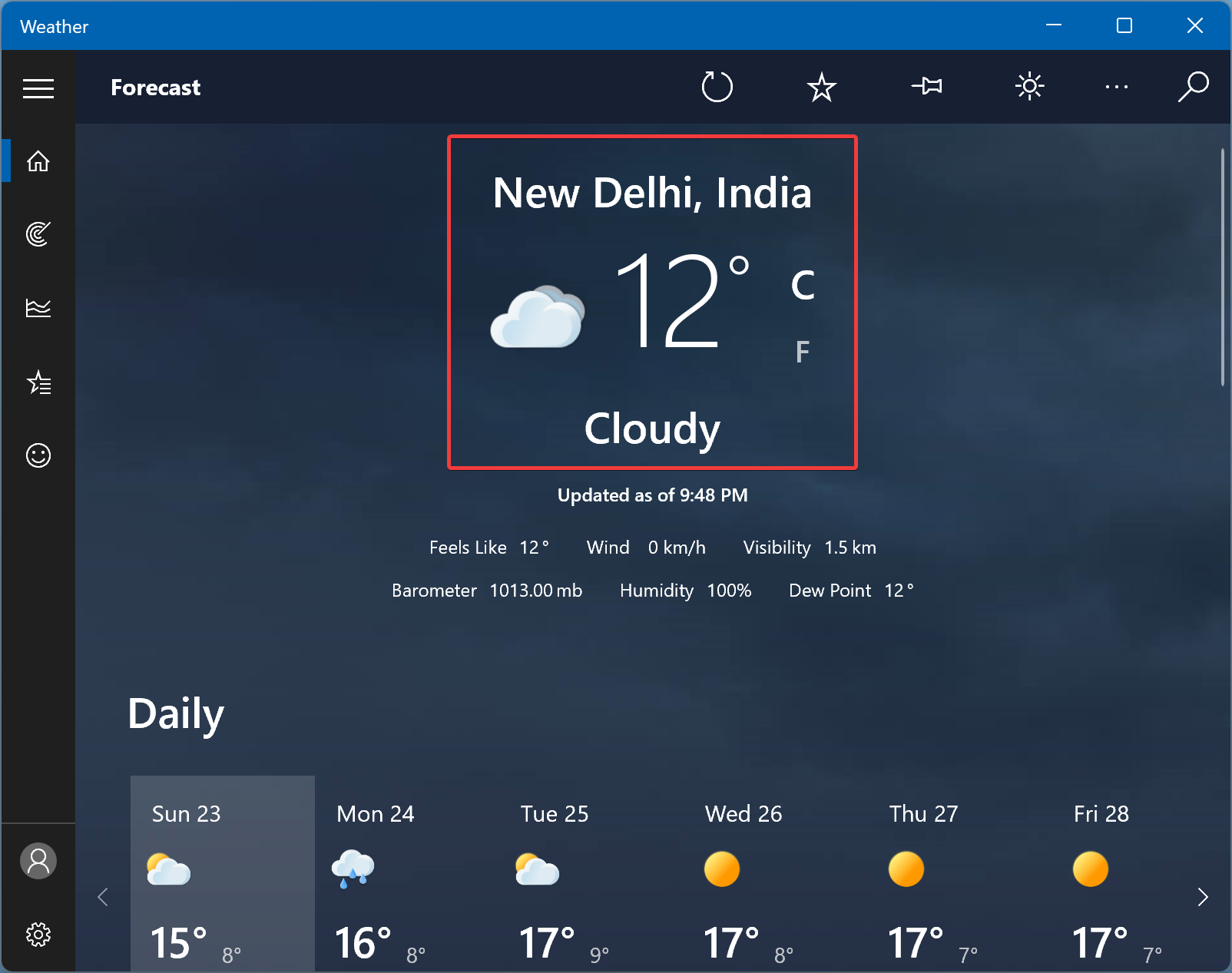 This gearupwindows article will guide you on changing from Fahrenheit to Celsius on the Weather app on Windows 11/10, depending on your preference or needs.
How to Choose Fahrenheit or Celsius in Windows 10 & 11 Weather App?
Step 1. First, click on the Start and type Weather.
Step 2. When the Weather app opens on your computer, click on the Settings icon.
Step 3. Select General tab and then choose Fahrenheit or Celsius under "Show temperature in" section, according to your needs
That's it. You can close the Weather app now. Next time you open the Weather app on your computer, you will see the temperature of your selected location on Fahrenheit or Celsius according to your preferences.