If you are using Windows 11 and adding a second monitor to extend the display, it should also show the taskbar on the second monitor. But, it does not happen. By default, when you add a second monitor on Windows 11, the taskbar is only displayed on the primary or default monitor. If you want to see the taskbar on both displays, you need to go through the Settings app.
In this gearupwindows article, we will guide you on showing the taskbar on all displays on  Windows 11 PC.
How to Show the Taskbar on all Monitors on Windows 11?
Step 1. Open the Settings app by pressing Windows + I keys from the keyboard or any other that you like.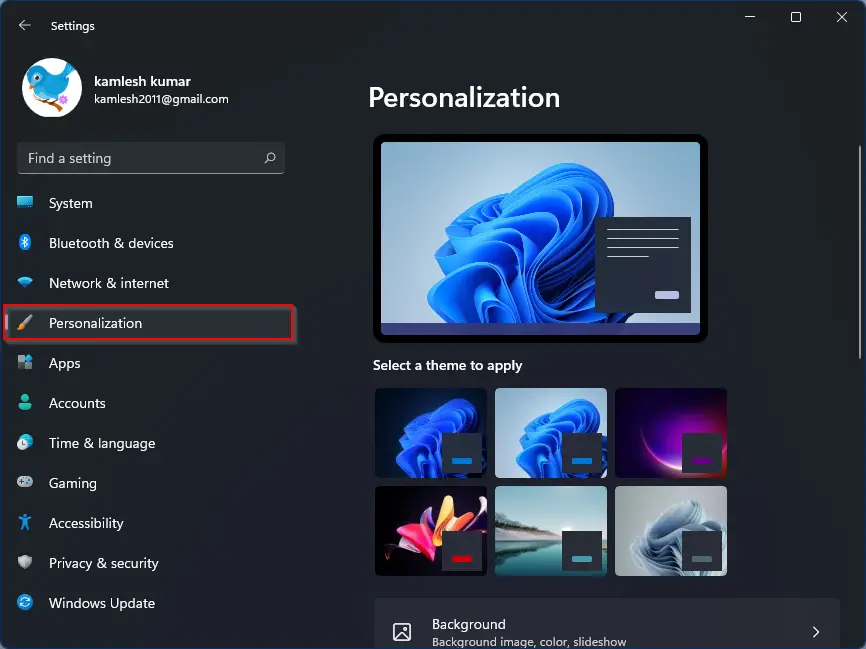 Step 2. When Windows Settings open, select the Personalization category from the left sidebar.
Step 3. On the right sidebar, click Taskbar.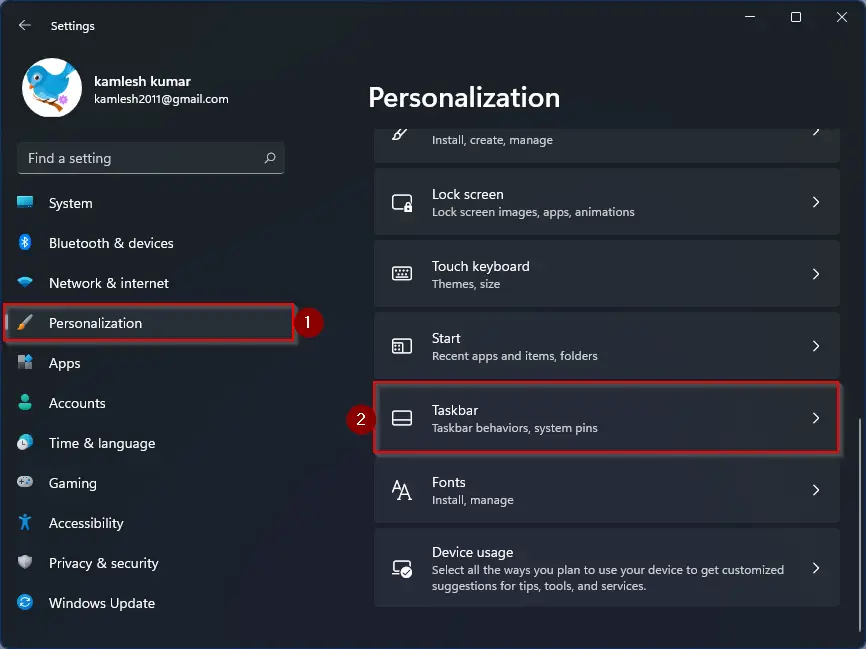 Step 4. When you reach Taskbar settings, click the Taskbar behaviors header to expand it.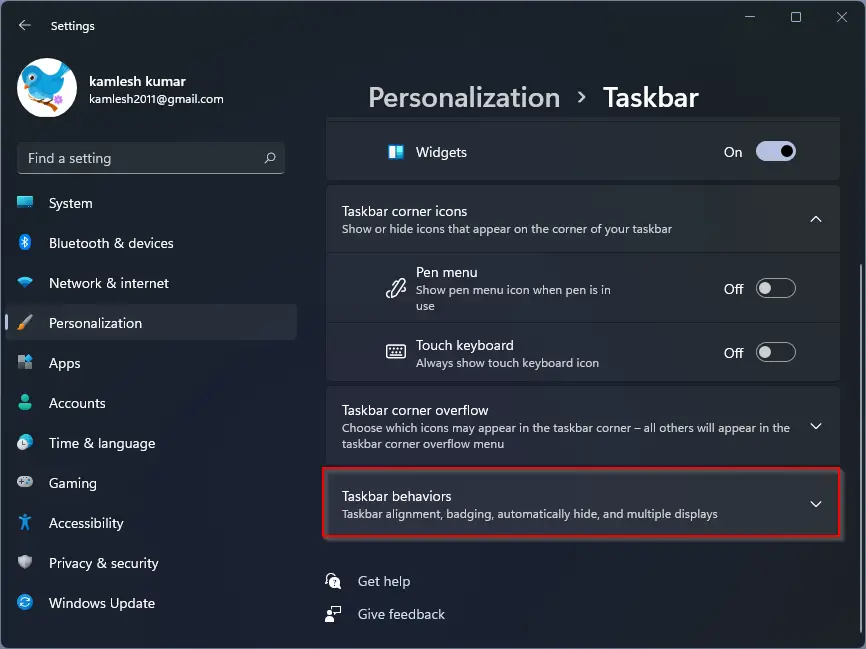 Step 5. Then check the box Show my taskbar on all displays to enable the taskbar on all displays.
Note: You will only be able to check this item when you have connected your secondary display to your computer. Otherwise, this option will remain greyed out.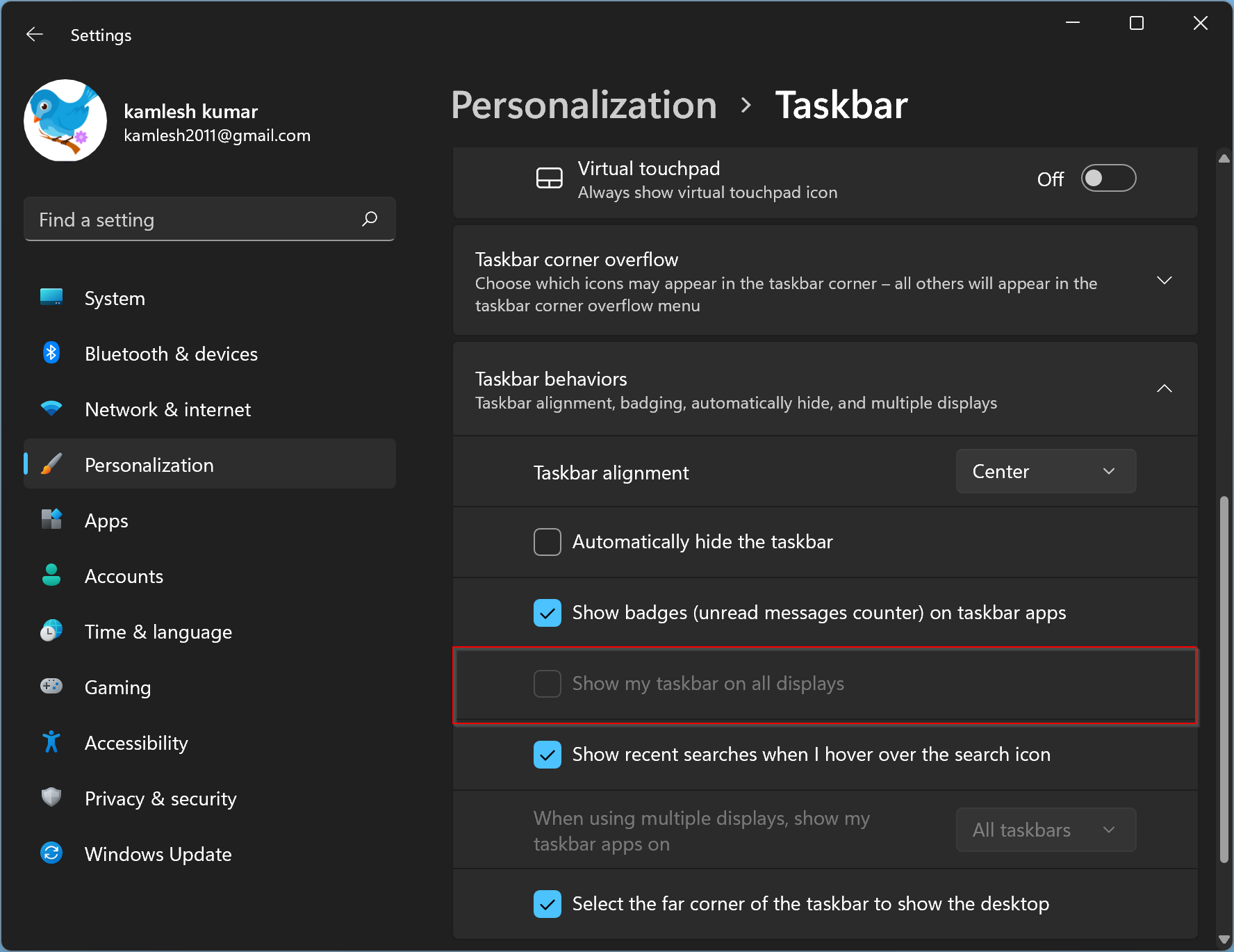 That's it. The changes are immediate, which means there is no need to restart your computer. You can close the Settings app safely now.
Also Read: