VLC is a famous media player, and Windows 11 allows you to set it as a default media player. By default, VLC Media Player is set to open multiple instances on Windows 11/10. That means more than the VLC window can run and operate at the same time on your computer. You can play various media files simultaneously. You can play two or more audio files with a video and an audio file simultaneously.
This is an excellent feature of the VLC media player if you are playing a video or an audio file and you want to pause it and open a different media file. While doing such an activity, VLC keeps track of your playback position in the original media file to continue it later. You can do various other tasks like converting audio formats or cutting video files in one VLC instance while playing something entertaining in another window.
How to stop VLC from opening multiple instances?
By default, the VLC media player comes pre-packed with multiple instance options enabled. However, if you wish, you can disable this feature on your PC:-
Step 1. Open the VLC media player on your PC.
Step 2. Click on Tools in the menu bar and select Preferences from the options. Alternatively, you can use the Ctrl + P keyboard shortcut to open Preferences directly.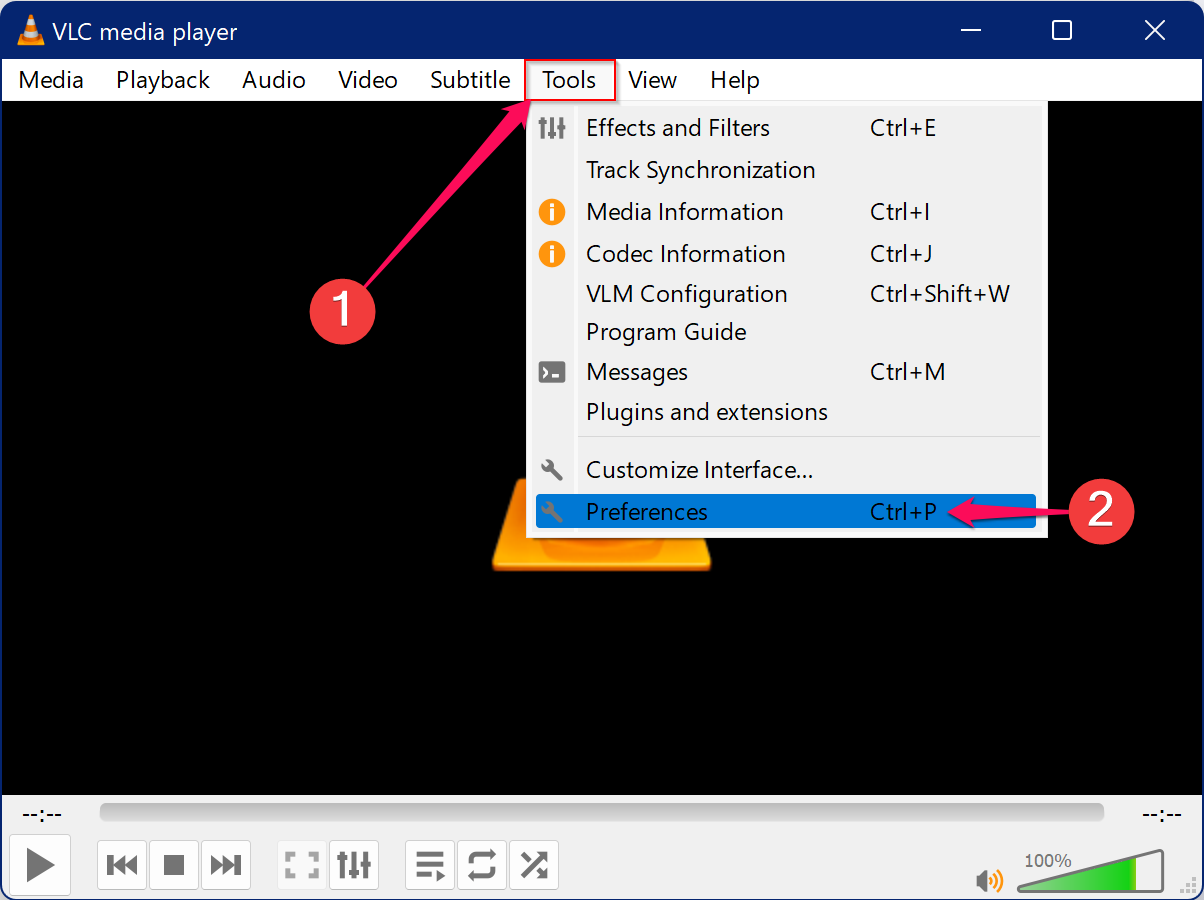 Step 3. Now, the Simple Preferences window will open up. Select the Interface tab and find the Playlist and Instances section.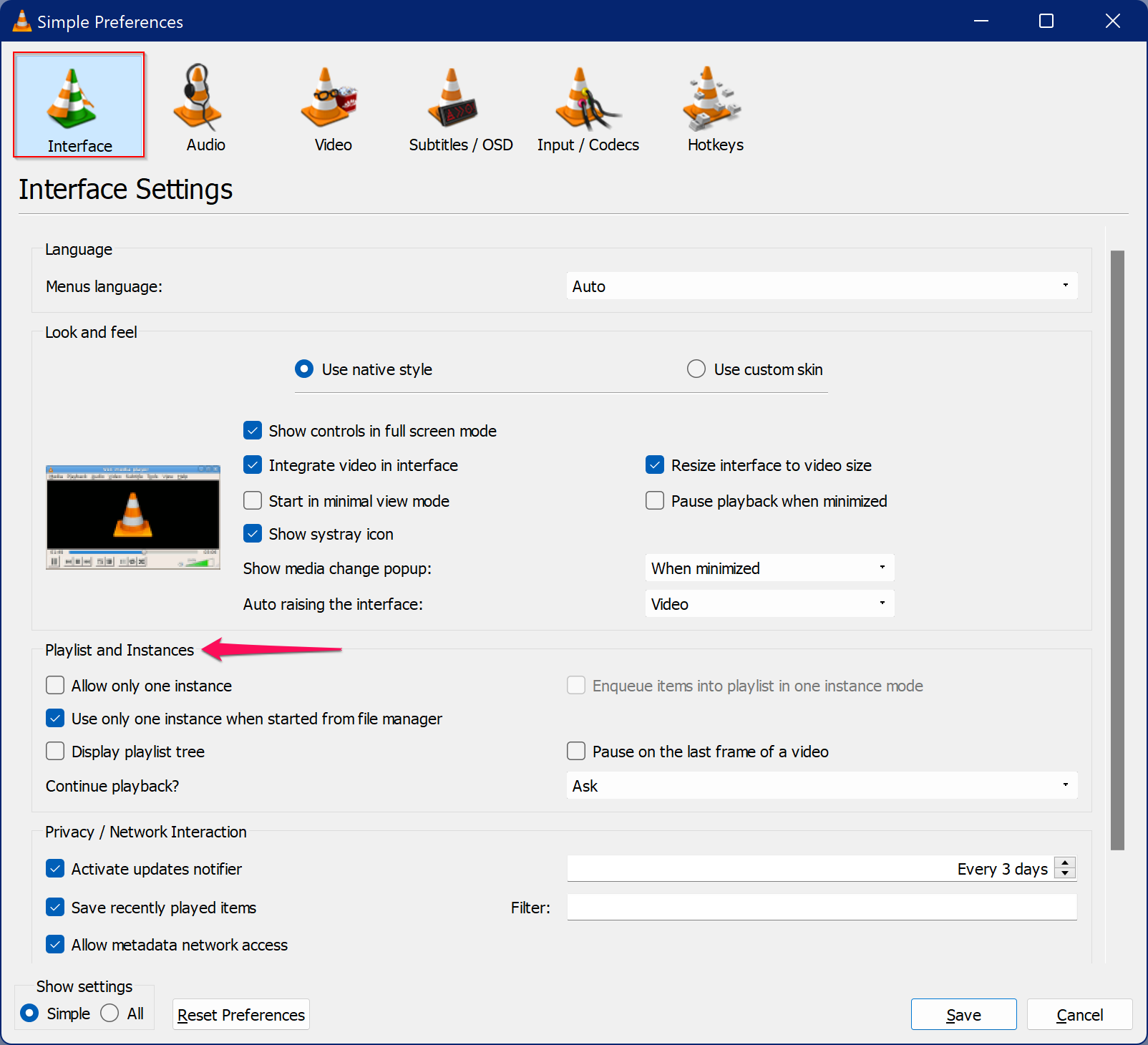 Step 4. Check the option beside "Allow only one instance." After checking the checkbox, click on the Save button at the bottom of the window to apply the changes.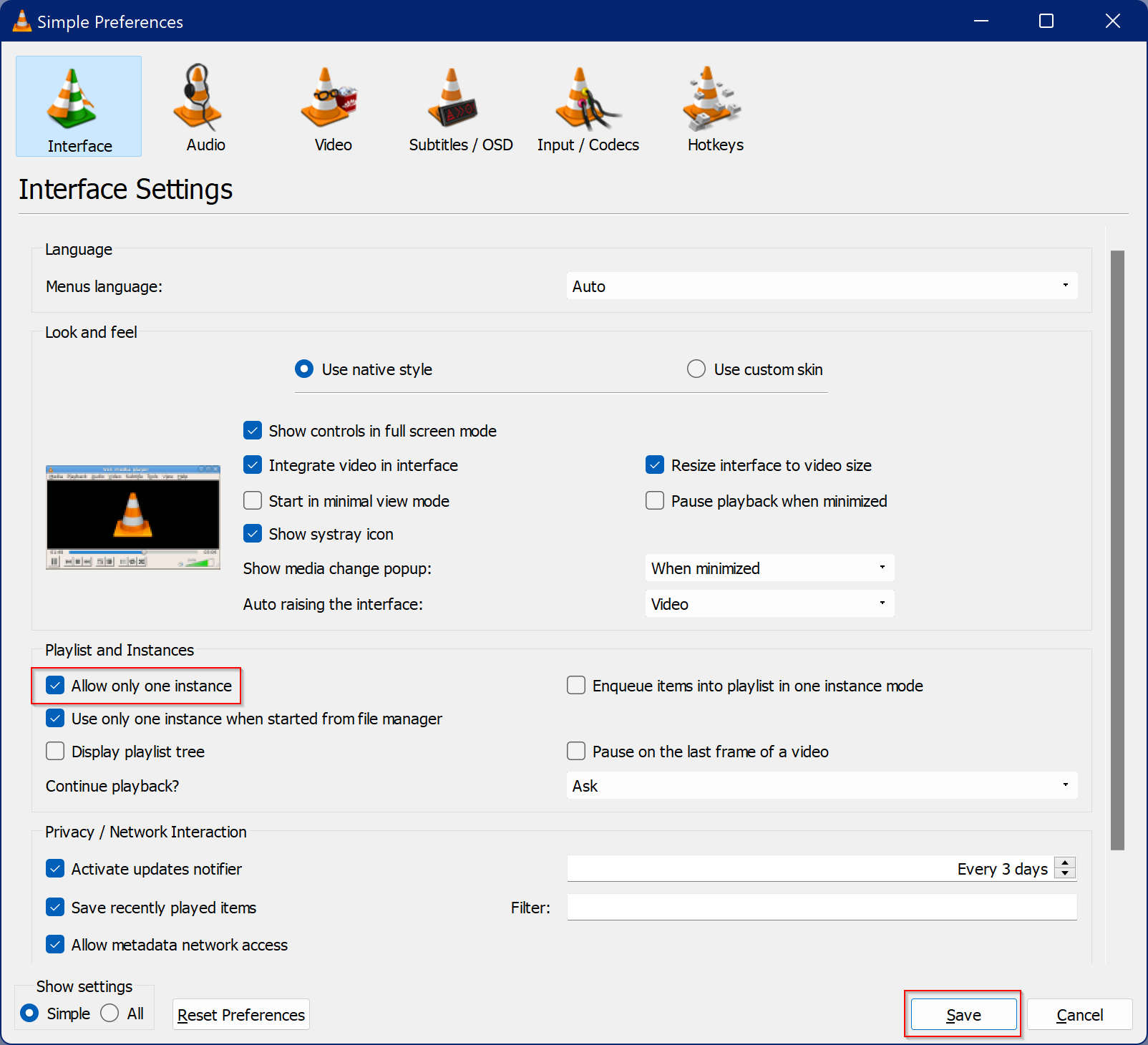 In the future, if you wish to open multiple instances of VLC, repeat the above steps, and in step 4 above, uncheck the checkbox "Allow only one instance." Then click the Save button.
That's it.
Conclusion
In conclusion, the VLC media player is a versatile tool that offers various features to its users, including the ability to play multiple media files simultaneously. While this feature may be useful to some users, others may prefer to disable it to avoid cluttering their desktops with multiple instances of VLC. With the steps outlined above, users can easily disable or enable this feature on their Windows 11 PC. Whether you use VLC to play audio or video files, edit media, or even stream content online, it is undoubtedly a powerful tool for media consumption and manipulation.