The VLC media player is one of the most famous media players that are available for free for Windows operating systems. Many features are available on the VLC media player that helps to watch any format of video or audio. Most Windows users prefer to use the VLC media player to play audio/video. It can play almost any media format, from .MP4 to .FLV files. It can even play video and audio CDs and DVDs. Furthermore, VLC even lets you stream online videos. If you don't want your videos/audios opening in Windows Media Player, here's how to make VLC your default media player.
How to Set VLC the Default Player in Windows 11?
There are at least two methods available on Windows 11 to set the VLC as a default media player. First, you can do it by going through the Settings app. Next, you can make it the default option from the context menu. We will review both methods in this post.
Step 1. First, download and install the latest version of the VLC media player.
Step 2. Then, open the Windows Settings app by pressing Windows + I keys from the keyboard.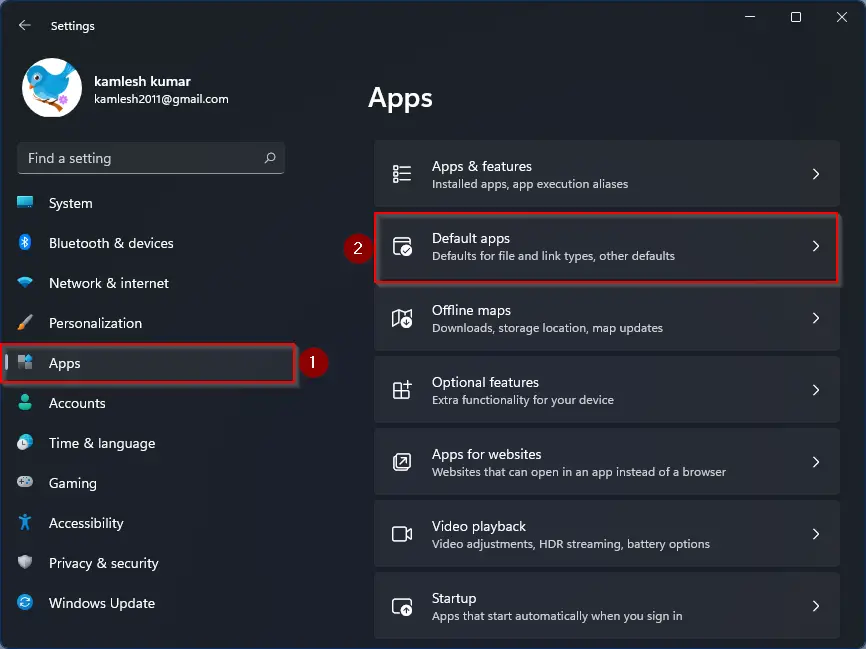 Step 3. When Settings opens, select the Apps category from the left sidebar.
Step 4. Select the Default apps tab on the right sidebar of Apps.
Step 5. On the Default apps settings page, scroll down and then click the VLC media player entry.
Step 6. Here, you will see a lot of extensions of video and audio files. On the top of the extensions list, you will see .3g2. Further, you will notice that the .3g2 file type is assigned to open with the "Films & TV" app. Click this extension and select VLC media player from the pop-up window.
Step 7. Finally, click OK to open the selected extension file with the VLC media player.
Ensure, repeat the above steps for all extensions to make the VLC media player default app on your PC.
Using the above method, you can set VLC as the default media player in Windows 11.
The right-click context menu is another way to open a video or audio file with a VLC media player. When you notice that your audio or video file does open with VLC after double-clicking on it, simply right-click on that file and select Open with > Choose another app.
Next, select VLC media player from the available options and then check "Always use this app to open ….. files."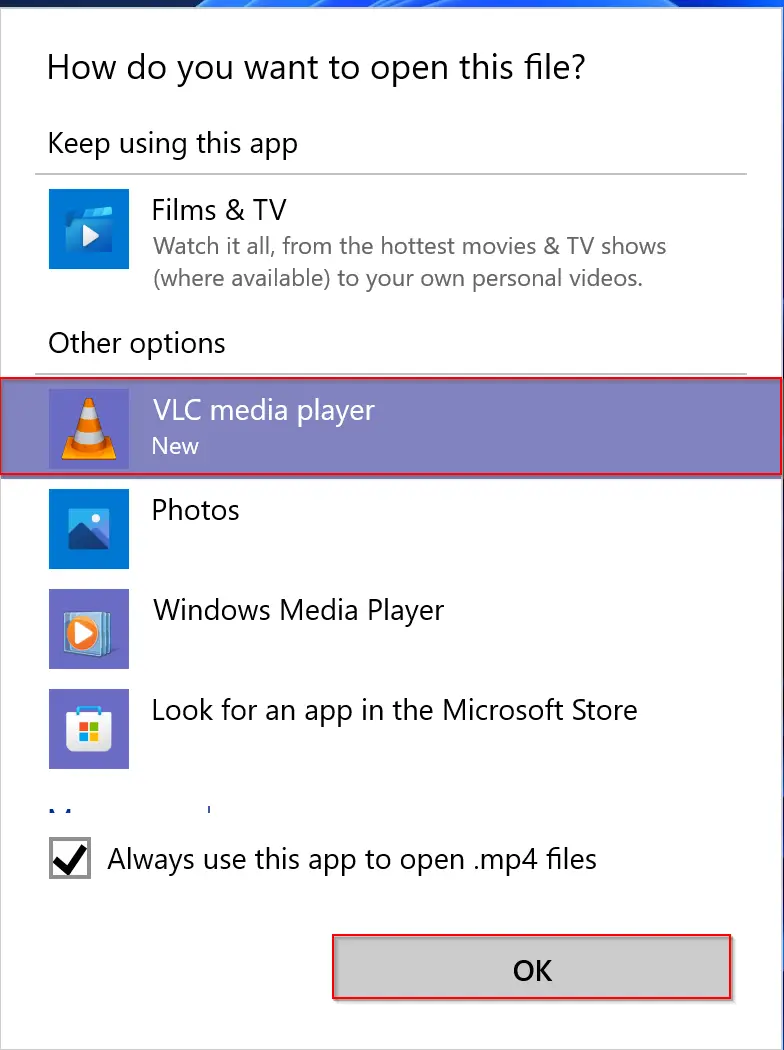 Finally, click OK to set the default app as a VLC media player for the selected extension. You need to repeat the steps when you find a new file extension that you want to open the VLC player.
That's it.