Windows 10 ships with an On-Screen keyboard that makes a sound for every keypress. This handy feature is especially for those who need assistance but maybe annoying because the sound can interrupt your work. Even other nearby people may be disturbed by the keyboard sound. Now, there are two options for you, either plug in an earphone and type or turn off keyboard sounds on your Windows 10 PC.
The On-Screen Keyboard is a useful feature in many cases; for instance, your laptop keyboard is not working, and you don't have access to your external keyboard. It may also be handy if any of the keys on the keyboard is not working properly or misbehaving. Simply activate the On-Screen keyboard, and the keyboard characters will appear as normal.
How to Disable Sound of On-Screen Keyboard in Windows 10?
Step 1. Click on the Start button and type On-Screen Keyboard.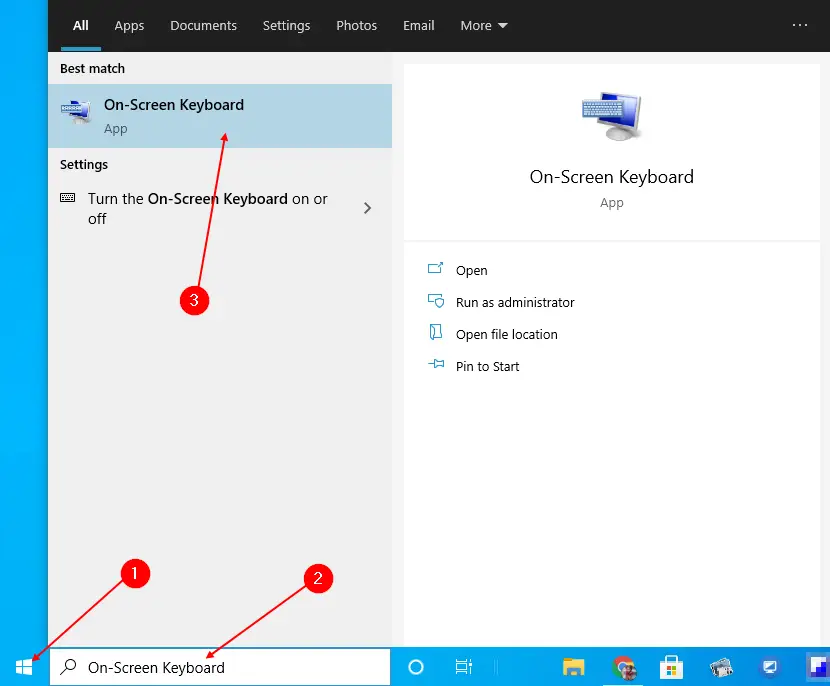 Step 2. In the available results, click the On-Screen Keyboard to open it.
Step 3. Click the Options key to open Options dialog.
Step 4. Uncheck the checkbox "Use click sound."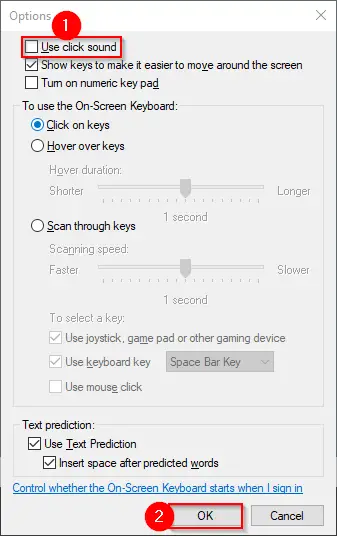 Step 5. Click OK.
Once the above steps are executed, you will not hear any sound when using the On-Screen keyboard on your computer or laptop.
Also Read: How to Insert Emojis in Files and Folders Names in Windows 10 using On-Screen Keyboard?