Hybrid sleep has been a built-in feature of Windows for a long time. It is still available in the latest operating system, Windows 11/10. You can put your computer into a low-power state to save energy by enabling the hybrid sleep feature. On Windows 11/10, Hybrid sleep is a type of sleep state that consolidates sleep and hibernating. When you enable this functionality, all the data in RAM are written to the hard drive, and then the computer goes into a low-power sleep state.
This mode allows you to resume your computer quickly from sleep. Also, when power fails while in sleep, you can still restore your computer from hibernation and recover your data. Thus, technically your data will never be lost.
By default, Hybrid sleep is enabled for desktops but turned off on laptops. However, Microsoft has provided an option to turn on this feature on laptops also.
How to Enable or Disable Hybrid Sleep on Windows 11 or 10?
To turn on or off Hybrid Sleep in Windows 11 or 10, use these steps:-
Step 1. Open Control Panel.
Step 2. In the Control Panel, click on the Hardware and Sound category.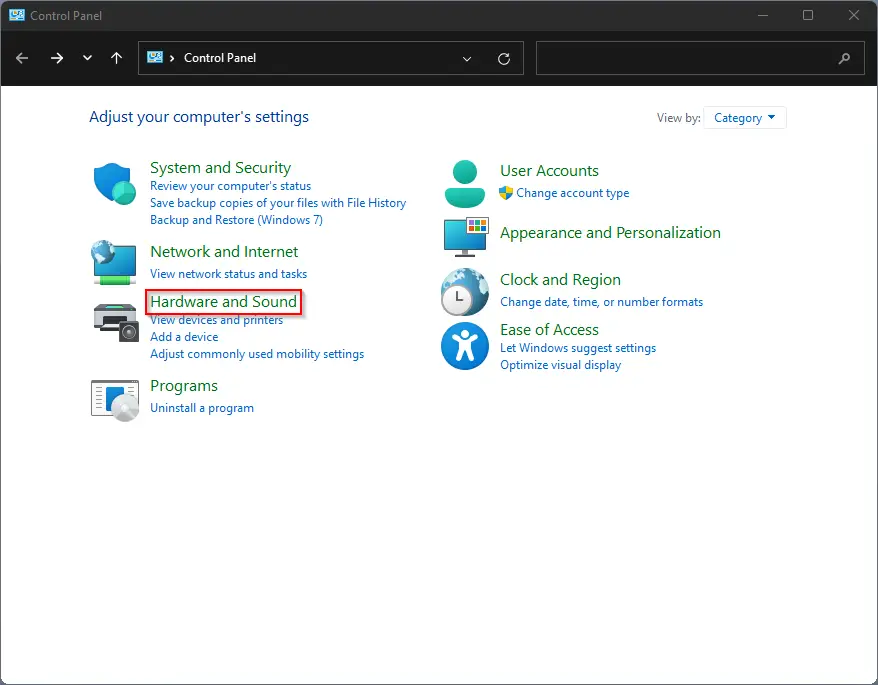 Step 3. On the next screen, select Power Options.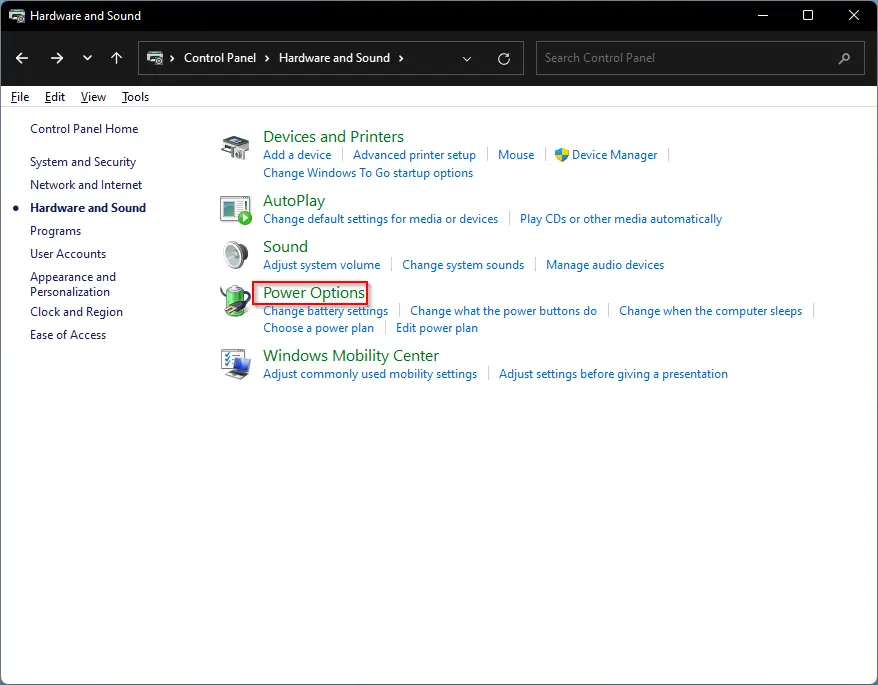 Step 4. Click the link Change plan settings on the right-side pane.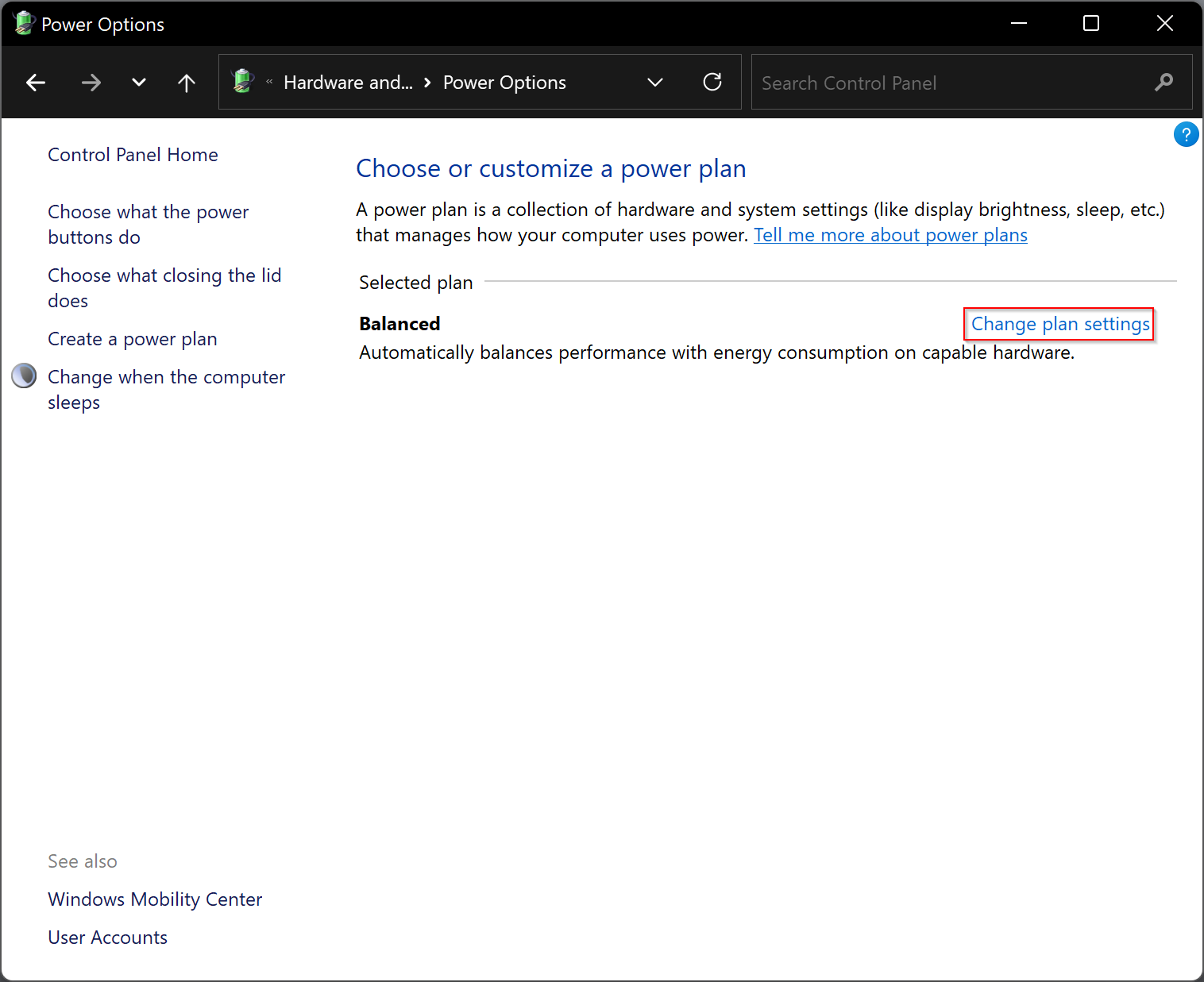 Step 5. Now, click the link Change advanced power settings.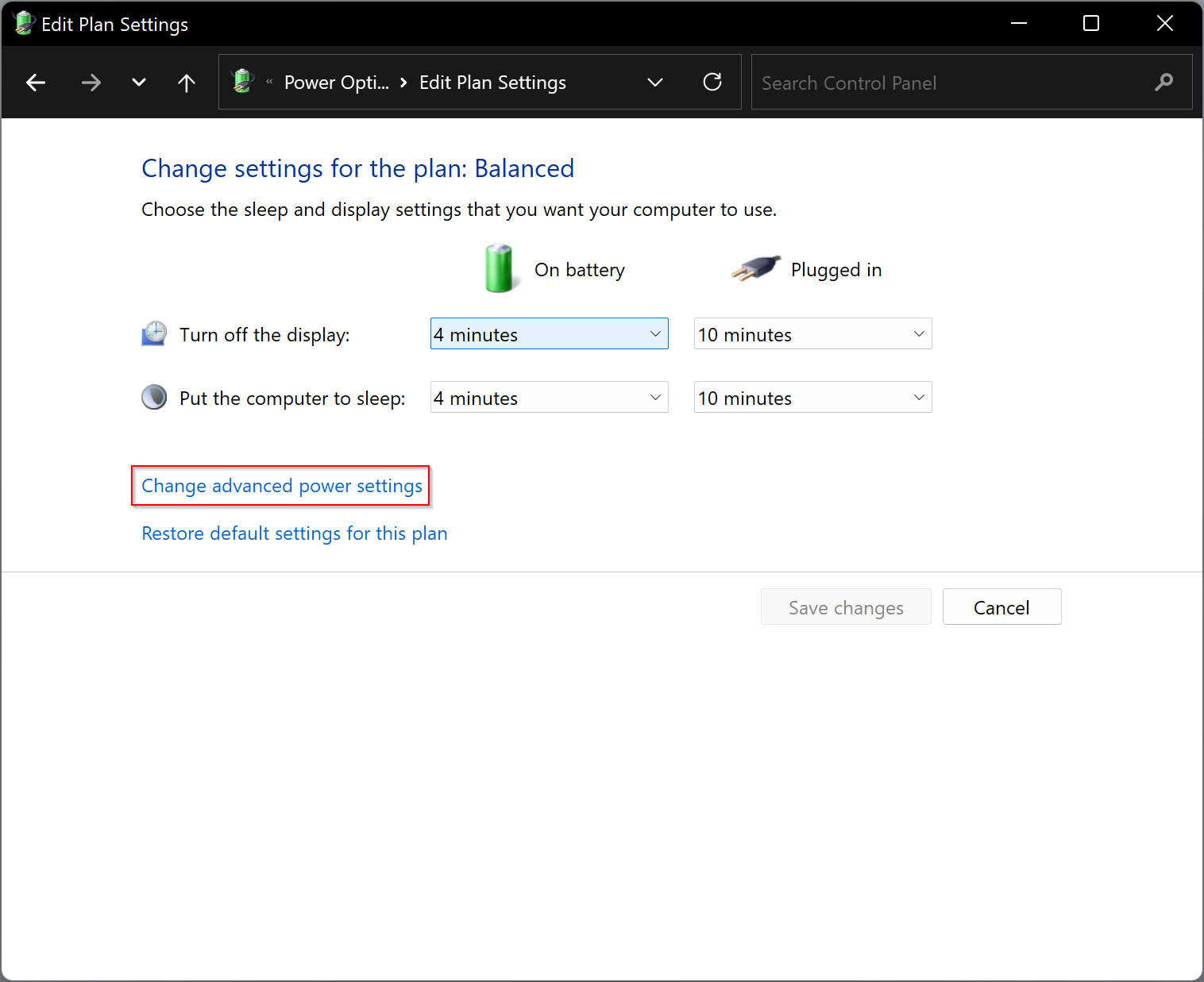 Step 6. On the pop-up window, expand Sleep and then Allow hybrid sleep setting.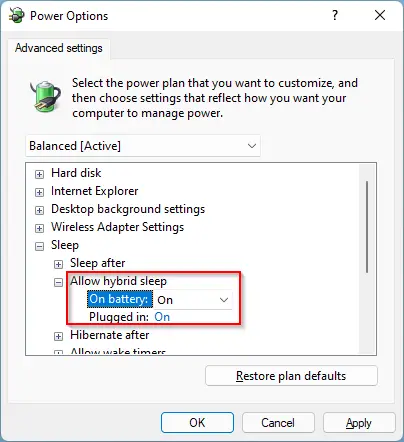 Step 7. Select the On option from the drop-down menu of "On battery" and "Plugged in" under "Allow hybrid sleep."
That's it. Now hybrid sleep feature is enabled on your computer/laptop. If you wish to disable this feature, repeat the above steps and select the Off option in the above step 7.
You will not find the Hybrid sleep under the Power Options window if hibernation is disabled on your PC. You need first to enable hibernation on your computer. To do that, open the command prompt with elevated rights, and then execute the following command under that:-
Powercfg /hibernate on
After executing the above command, the hibernation feature will be enabled on your computer. Now, you can turn on the Hybrid sleep feature on your PC.