What is the requirement of antivirus, and why should I install it on my PC? If you are new to the Windows operating system, your mind may strike why you should install an antivirus on your PC.
Well, if you are new to Windows, let me explain about antivirus in a few lines. Antivirus tools are critical for every Windows PC user. One should install and keep it up-to-date because a computer without antivirus software protection will be infected within minutes once you will connect to the internet. You will be surprised to know that more than 60,000 malware gets created daily and a bombardment of malware keeps going on the internet. As a result, so many antivirus software is available, a few are paid, and some are also free. All the antivirus companies keep updating the antivirus definitions regularly to protect their user's data.
Even if you install an antivirus or spyware tool, you don't keep it updated; still, your PC is unsafe when connecting your computer to the internet. Viruses may damage your device, prevent a user from accessing their data, or even it may take full control of your computer. If you store some sensitive data on your computer, for example, bank account details, a hacker can easily steal it from your PC without your information.
The benefit of keeping good Antivirus software is that it will automatically detect, block, and remove viruses, malware, and ransomware, resulting in a faster PC.
IObit Malware Fighter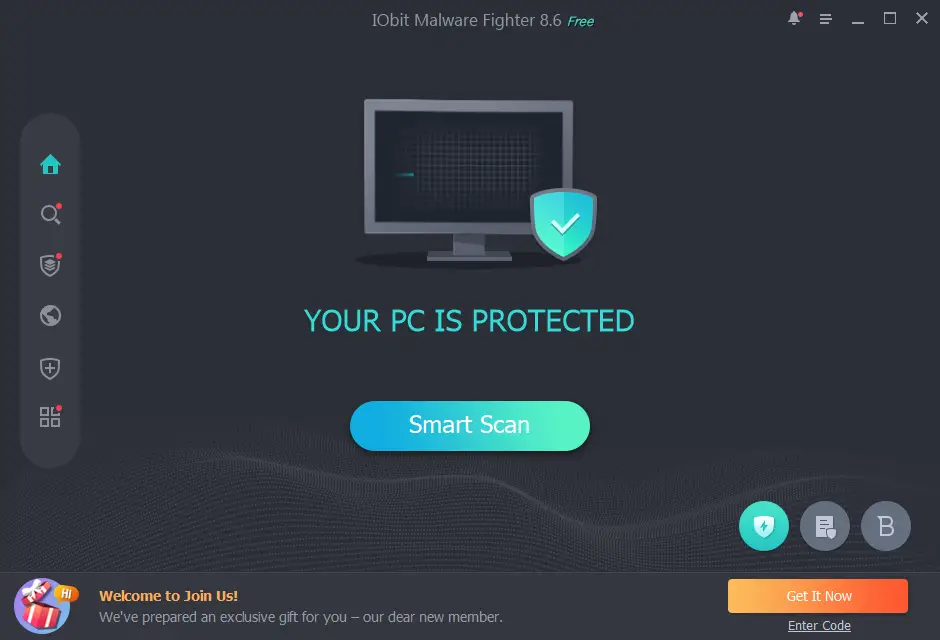 Malware Fighter is a powerful tool that protects you against any PC threats like viruses, ransomware, spyware, Trojans, adware, worms, etc. Even it protects you against the newest malware, such as Ransom.Stop, Malware.Coronavirus, Trojan.Nanocore and coronavirus-themed related malware. The developer has added New Advanced Heuristics to detect virus variants and more threats intelligently. It keeps the database updated for a fast and comprehensive scan of the computer system. The firm has also collaborated with the Bitdefender engine to enhance the Anti-ransomware engine to provide multi-core protection.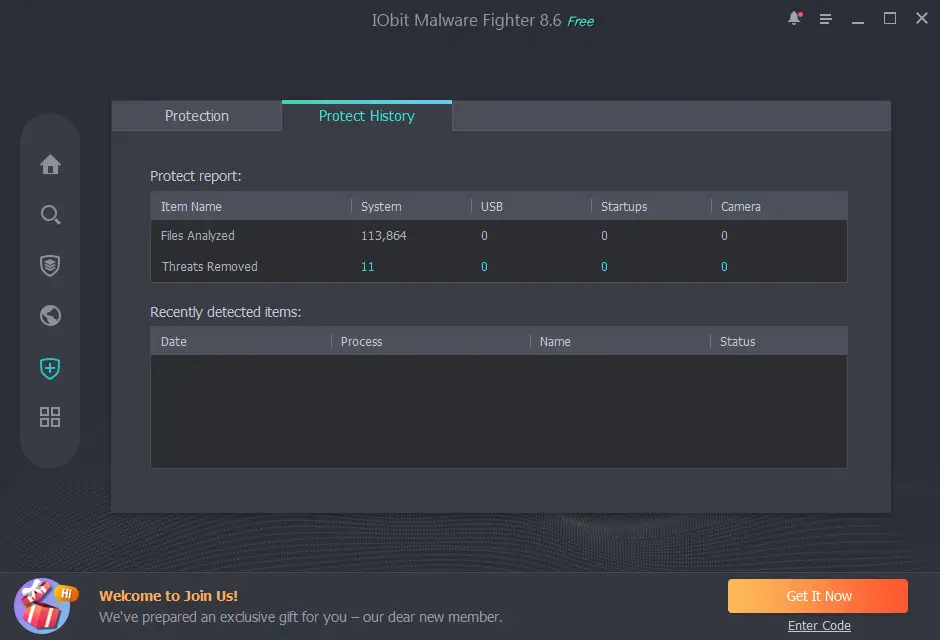 If you purchase a pro plan of Malware Fighter, you can keep your private files locked securely in the safe box of IObit Malware Fighter. It lets you set a password and put your important data into it so nobody can get access except you. Besides the anti-ransomware engine in data protection of this malware fighter, it also gives second protection for your privacy. It intelligently prevents all your files from any ransomware.
This free Malware Fighter secures your browser while you surf the internet. It let you stay away from phishing websites, prevents your homepage from being modified for any malicious use, keeps you away from lots of annoying ads, and clears those tracking cookies automatically. The inbuilt Email Protection feature would protect your web emails against spam, phishing scams, and other email-borne threats when you open an email in a browser.
Final Opinion on Iobit Malware Fighter
Malware Fighter lets you secure from a virus, spyware, malware, and so on. Its advanced security guards give you multiple protections, such as security from browser hijacks, phishing, scams, and email-borne threats. The startup guard accelerates a secure startup. The process guard stops any malicious process from running in RAM. The camera guard blocks those unknown programs for unauthorized access. In a few words, it keeps you secure and protected from a lot of unwanted problems. Its free version also keeps you protected online.
It is a good product to keep you protected online but can not replace the major antivirus such as Kaspersky and Quick Heal. Hence, you can install this malware fighter program to be more secure over the internet along with your main antivirus.
Download IObit Malware Fighter
It is compatible with Windows 10, Windows 8.1, Windows 8, Windows 7, Windows Vista, and Windows XP. You can download this nice freeware software from the official website.
Update: IObit firm is offering a free license of Malware Fighter 10 Pro. Grab it soon.