Mega is a cloud-based storage/website and file hosting service that can be used on either platform by Mega Limited. The application was launched in 2013 as a cloud service with the tagline of "The Privacy Company." Mega secures user-controlled end-to-end encrypted cloud storage and communication service. 50 gigabytes of free storage space are provided by Mega, a secure, end-to-end encrypted cloud storage and communication service.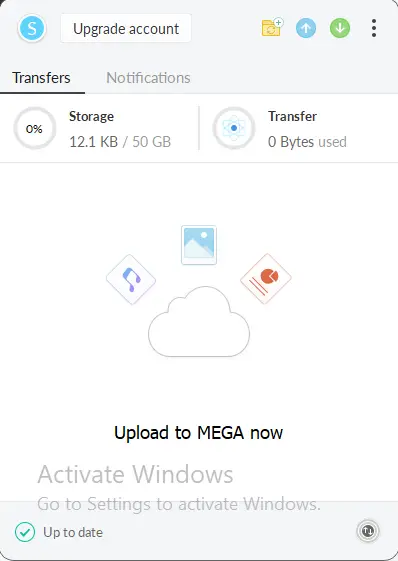 Sharing and Features
There are comparatively few Mega plans available. You can even sync folders from other users with permission with Mega cloud storage. In addition to uploading files to your cloud storage space, you can install an application that keeps certain folders in sync across multiple devices by watching for changes. Mega is a web-based application for users who need to transfer work quickly to a team. Mega manages contacts, permissions, and shares history.
One of the best things about Mega is the chat feature. You can initiate a conversation through Mega with any contact. Messages are secured in real-time using high-end encryption. Sharing files is easy. If you share links, you can set them to be password protected or set them to expire after a certain period of time.
MEGAbird allows you to send large files through 'Mozilla Thunderbird.'
It is compatible with Windows, macOS, and Linux, including syncing across different platforms. Mega is available as a web-based app, along with mobile apps for Android and iOS.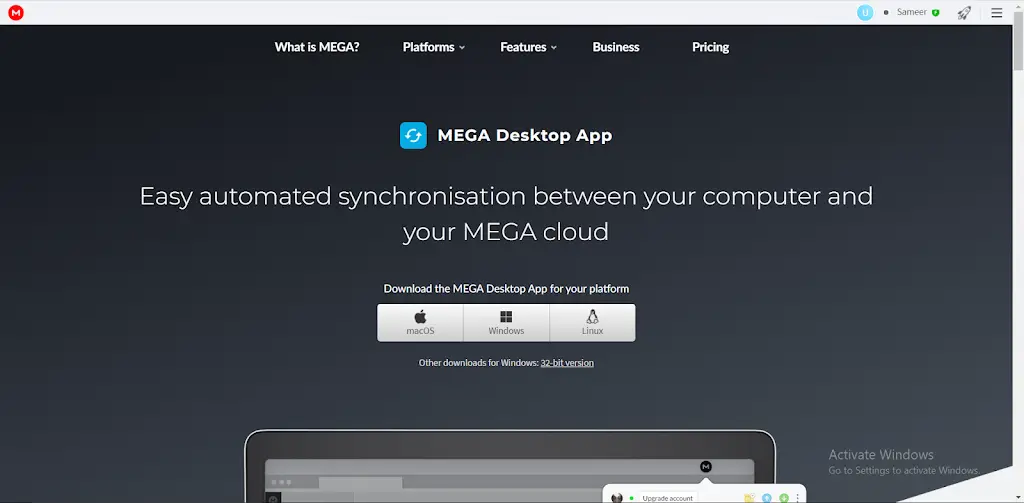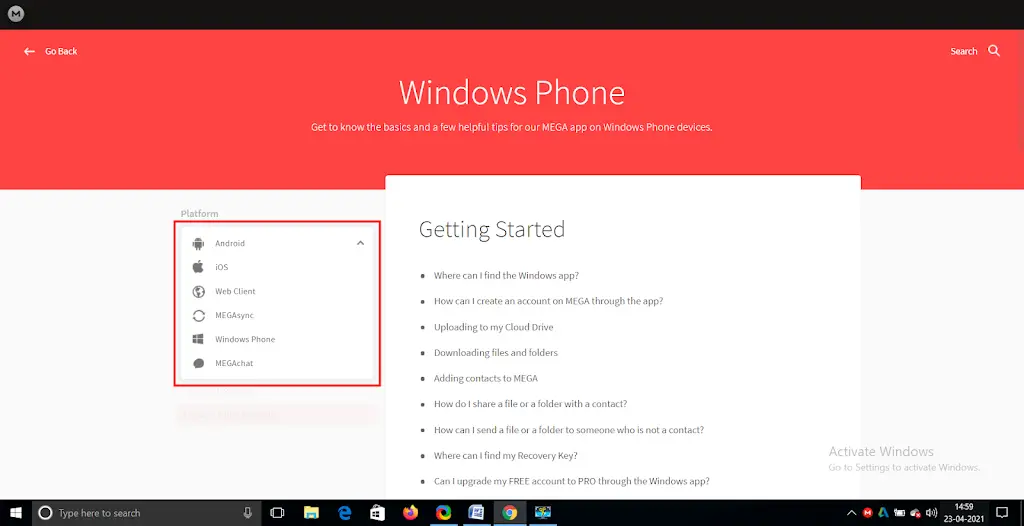 Mega: Premium Plans
Mega has a free plan for individuals that includes 50GB of file storage. Free plans have a dynamic transfer quota that depends on the amount of bandwidth that Mega can spare. Paid individual plans start at INR 450.27*INR/month per month for 400GB of storage and 1TB bandwidth. At INR 2,706.13*INR/month per month, you can store 16 TB of data and transfer 16 TB per month. Business plans are €10 ($11.83) per user per month, with a minimum of three users. This allows for unlimited storage and bandwidth, subject to terms and conditions.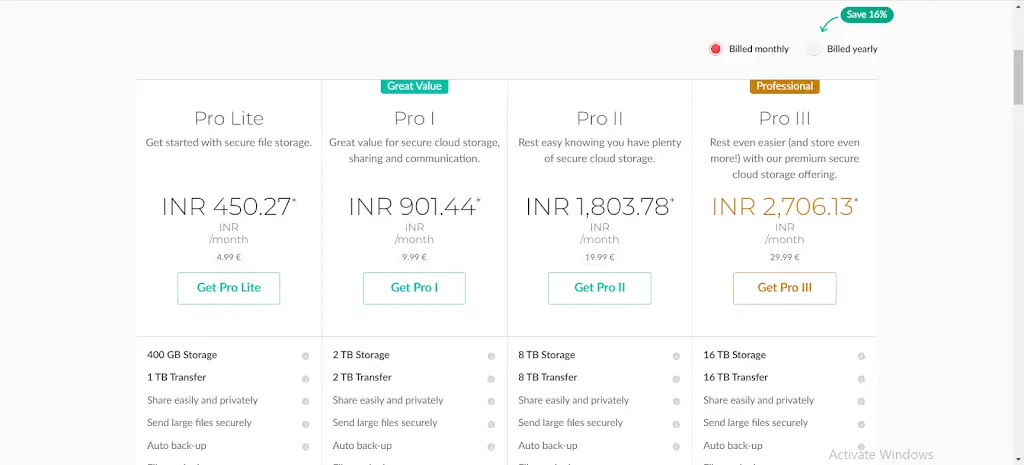 Zero-knowledge Encryption
MegaSync for desktop lets you set shared links to be password protected or expire after a certain period of time. This means that only people granted access can view the files.
Whenever you send a link, you can even include expiration dates and passwords. For more privacy, you should separate the link from the key.
When you lose your encryption key, you can't retrieve or access your data. No MEGA employee will be able to assist you. Make sure you always remember this password.
Free vs. Premium
In the MegaSync free download, you receive 50 GB of free storage space. However, thirty-five of those fifty GB expire after six months. The free 15 GB is a great boost for Mega users.
With MegaSync Pro for PC, you'll get 200 gigabytes of storage and up to one terabyte of data. If you need more memory, you can choose from four additional options.
This service offers all of the features that a user expects. Like Microsoft One Drive, Google Drive, Amazon Photos, and Degoo, you can upgrade your storage space according to your needs, but the speed is fast even if you have the free version.