Photography is more than just capturing moments; it's about encapsulating memories. Over the years, many of us have accumulated a treasure trove of photographs, clicked using various devices, some of which might not be in the best of resolutions. As technology continues to evolve, the gap between old, pixelated photos and the ultra-sharp images of today becomes more apparent. But what if there was a way to bridge this gap, to bring life back to those old, treasured memories? Enter the Leawo's AI-Powered Image Upscaler, a revolutionary tool that's currently up for grabs in a special giveaway.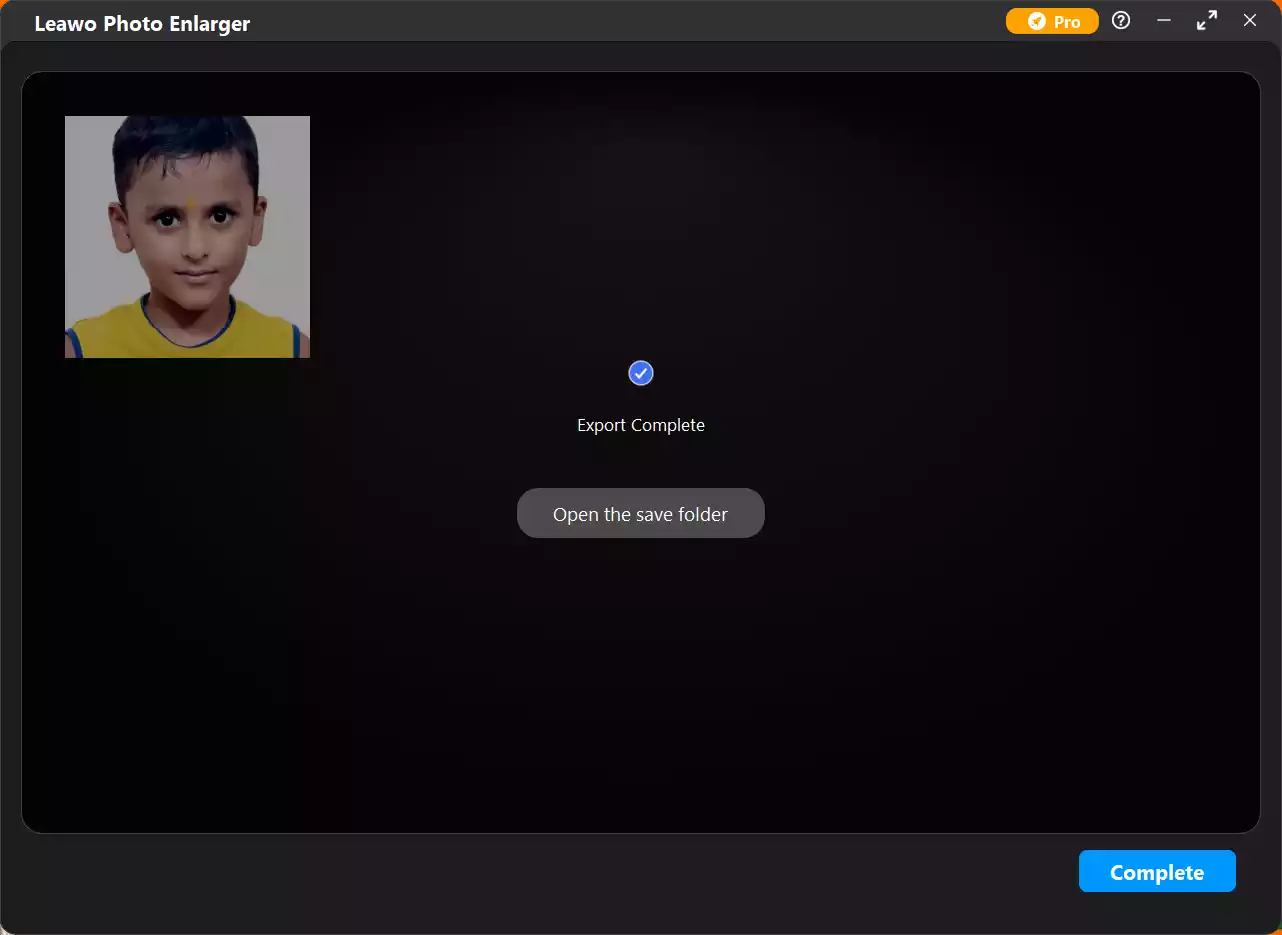 What is Leawo's AI-Powered Image Upscaler (Leawo Photo Enlarger)?
Leawo's Image Upscaler is a cutting-edge software solution designed to breathe new life into your photos. Unlike traditional upscaling tools that stretch pixels and often result in a grainy or blurry output, Leawo uses deep-learning AI technology to upscale images. This ensures that, whether you're enlarging an image by 2x, 4x, 6x, or even 40x, it retains its clarity and sharpness.
Key Features of Leawo Photo Enlarger
Enhanced Image Resolution: At its core, Leawo is an AI-driven tool that upscales image resolution without merely enlarging pixels. The result? High-quality images that look like they've been captured with today's latest camera models.
Noise and Mist Removal: One of the common problems with older photos is the presence of noise, mist, and grains. Leawo comes packed with features that can automatically or manually remove these imperfections, making the upsized images clearer and more natural-looking.
Image Enhancement: Beyond just upscaling, Leawo is adept at optimizing an image's contrast, sharpness, and brightness. And for those who love tinkering with settings, manual adjustments are also available.
Batch Processing: Have a bunch of photos to upscale? No problem. Leawo's batch processing feature, boosted by 5X hardware acceleration, ensures that you can upscale multiple photos efficiently and quickly.
Additional Utilities: From downscaling images to saving preset projects and applying settings across multiple images, Leawo offers a plethora of other handy features.
Leawo Photo Enlarger Giveaway
In a generous move, Leawo is offering users a chance to get their hands on this AI-powered photo enlarger for free. All one needs to do is visit their giveaway page, choose their preferred operating system (Windows or Mac), and enter some basic details. Post this, a free license key valid for a year, with full functionality, is provided.
Download Leawo Photo Enlarger
You can download the Leawo Photo Enlarger Windows installer or Mac installer here.
Conclusion
In the digital age, where photos play a pivotal role in capturing and reliving memories, tools like Leawo's AI-Powered Image Upscaler are nothing short of a boon. This giveaway offers an unmissable opportunity for both photography enthusiasts and casual users to give their old photos the facelift they deserve. Don't miss out on a chance to revitalize your cherished moments. Dive into the giveaway and see the magic for yourself.