We all use antivirus to protect our PC from prying eyes; however, no one uses an antivirus to protect our USB drive. We have a small tool specially designed to protect the USB drive / Pen drive, the SmadAV AntiVirus. It is not designed for the core protection of your Windows PC; hence you can use it as secondary antivirus when all others failed to protect your USB drive.
SmadAV Antivirus for your USB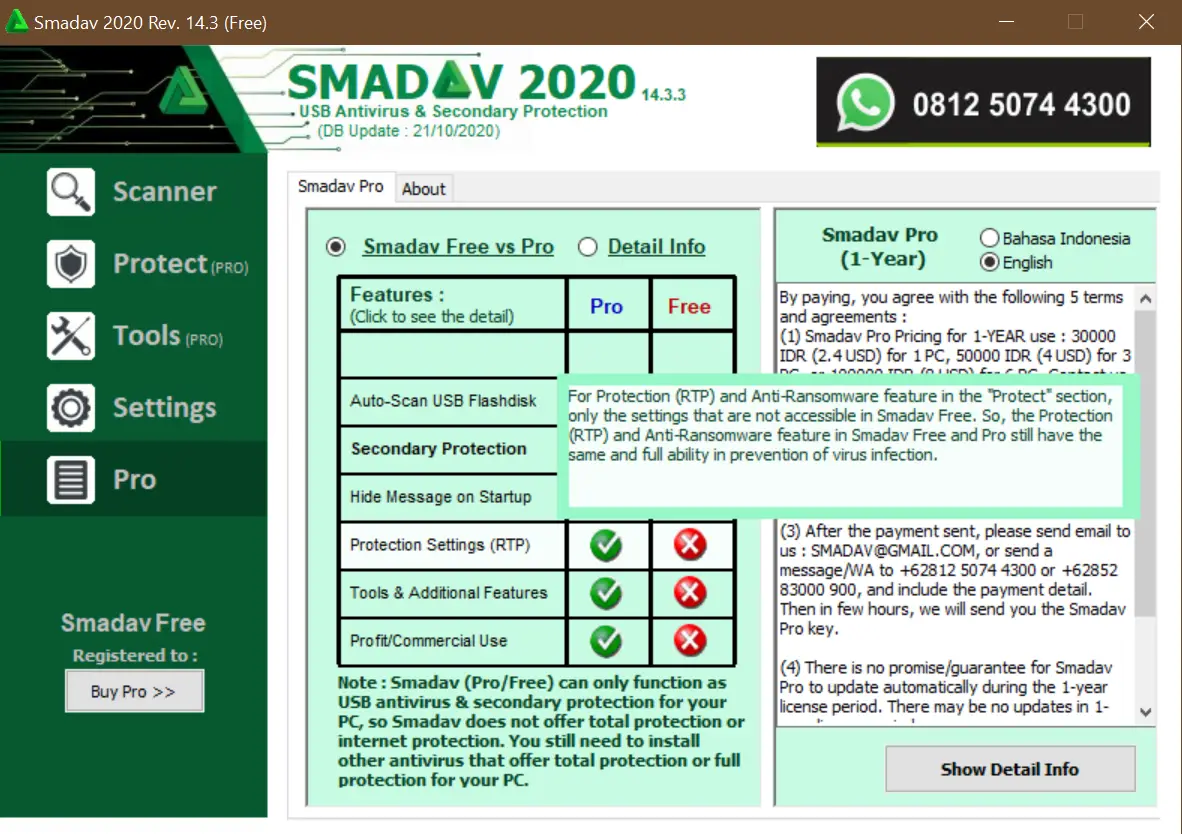 When your USB drive is infected, no one knows. Once every antivirus stops helping your USB drive, SamdAV can do the job for you. Once you connect any USB device to your PC, it automatically opens and starts scanning your USB drive.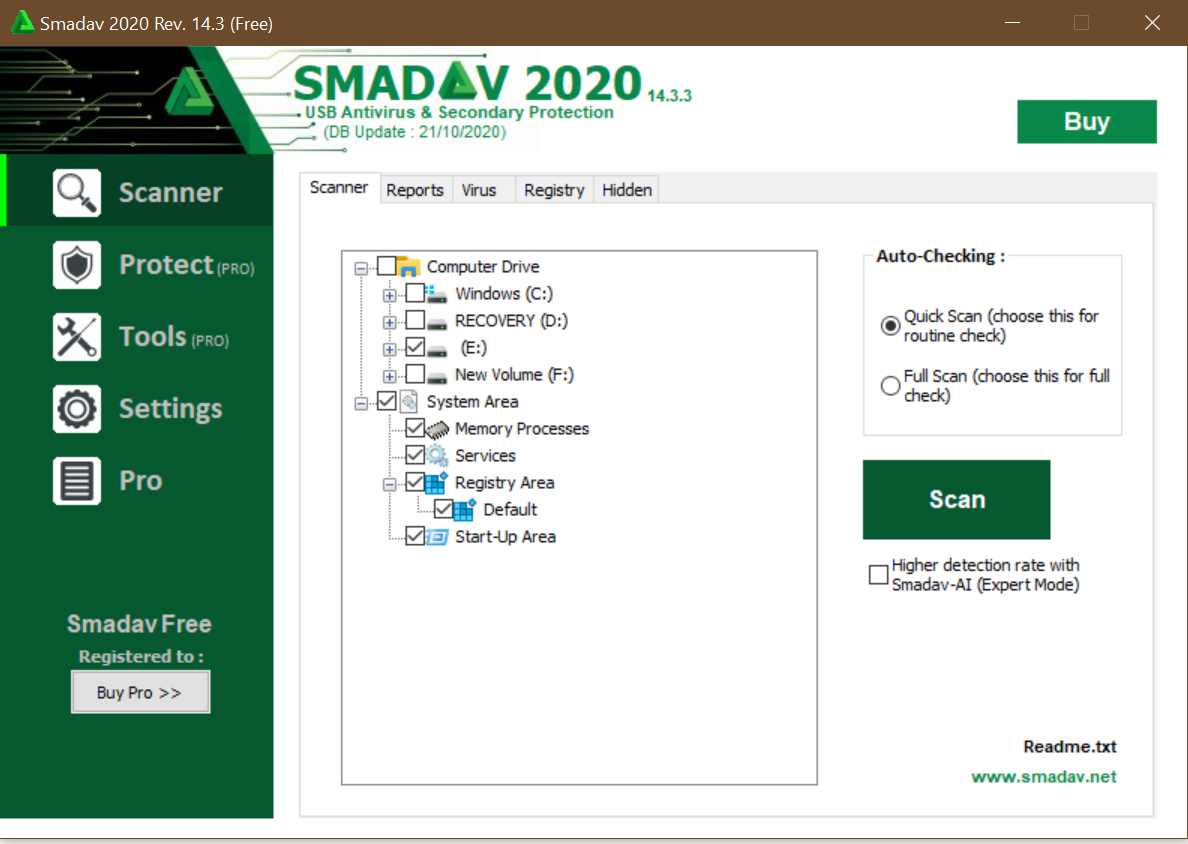 It comes free as well as a paid version. The free version is enough to trap and keep the weird malware. With this tool, you can also scan your PC drives, but that is not so helpful. Apart from scanning system drives, it also offers to scan System areas, e.g., Memory Processes, Services, Registry Area, and Start-Up Area. There are two types of scanning options available: Quick Scanning and Full Scanning. Quick Scanning can be used for routine scanning, while Full Scanning to heal viruses or malware.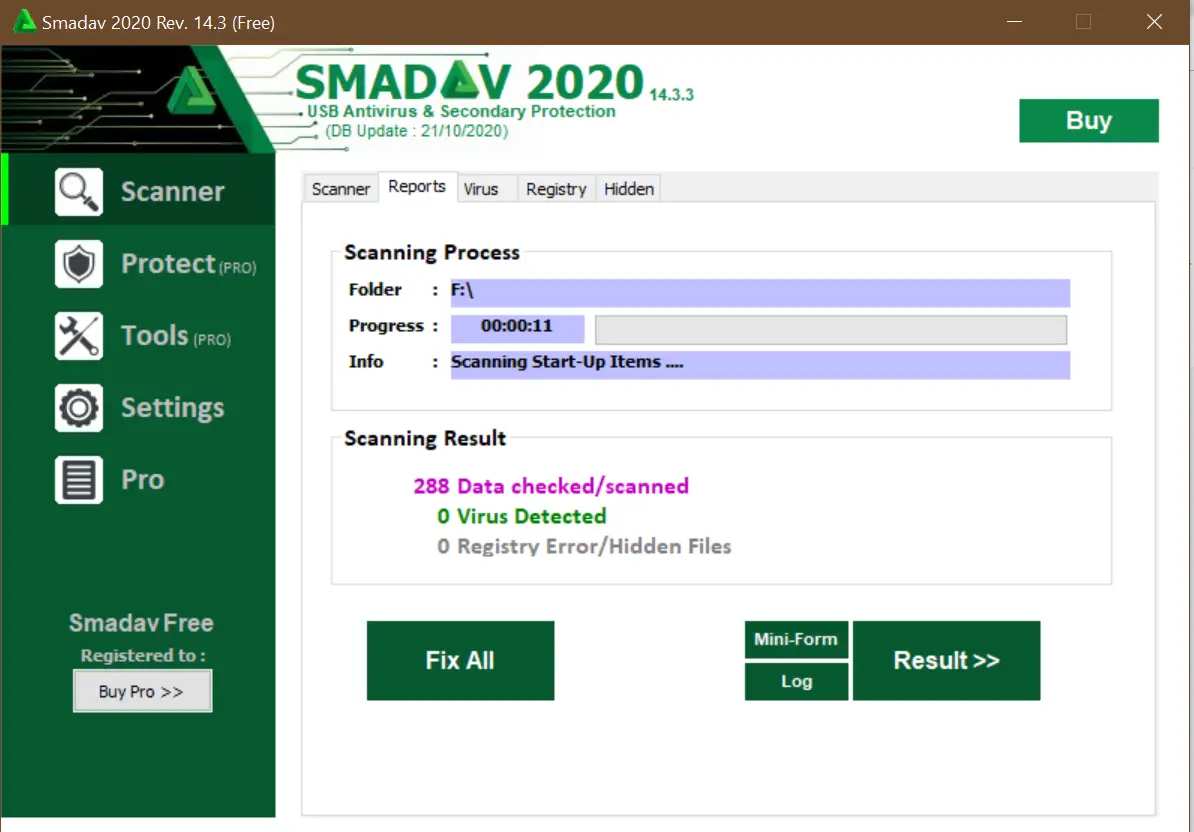 SmadAV scanning is quite impressive. It took only a few seconds to scan in Quick mode. Once the scanning is completed, it will be segregated in Virus, Registry, and Hidden fields. One drawback of the free version; it will keep prompting to purchase this software after every action.
Conclusion
SmadAV does not only scan for viruses and malware, but it also checks for bad or corrupt registry files. Yes, it will clean your registry in similar ways to other registry cleaner software. Since it is a free version, you need to check manually for virus check updates.
Overall, Smadav is good enough for what it can do. One can use it as secondary antivirus, not as a core anti-virus software. We have personally tested it with Windows 10, and it ran without any issues.
Download SmadAV
You can download SmadAV from here.