While we all use antivirus software to protect our computers from various threats, we often overlook the security of our USB drives. Fortunately, there is a useful tool available for this purpose called SmadAV AntiVirus. This antivirus software is specifically designed to protect USB drives and pen drives from malware and other malicious programs. Although it is not intended for core protection of your Windows PC, it can be used as a secondary antivirus to complement your existing antivirus software in case it fails to protect your USB drive.
SmadAV Antivirus for your USB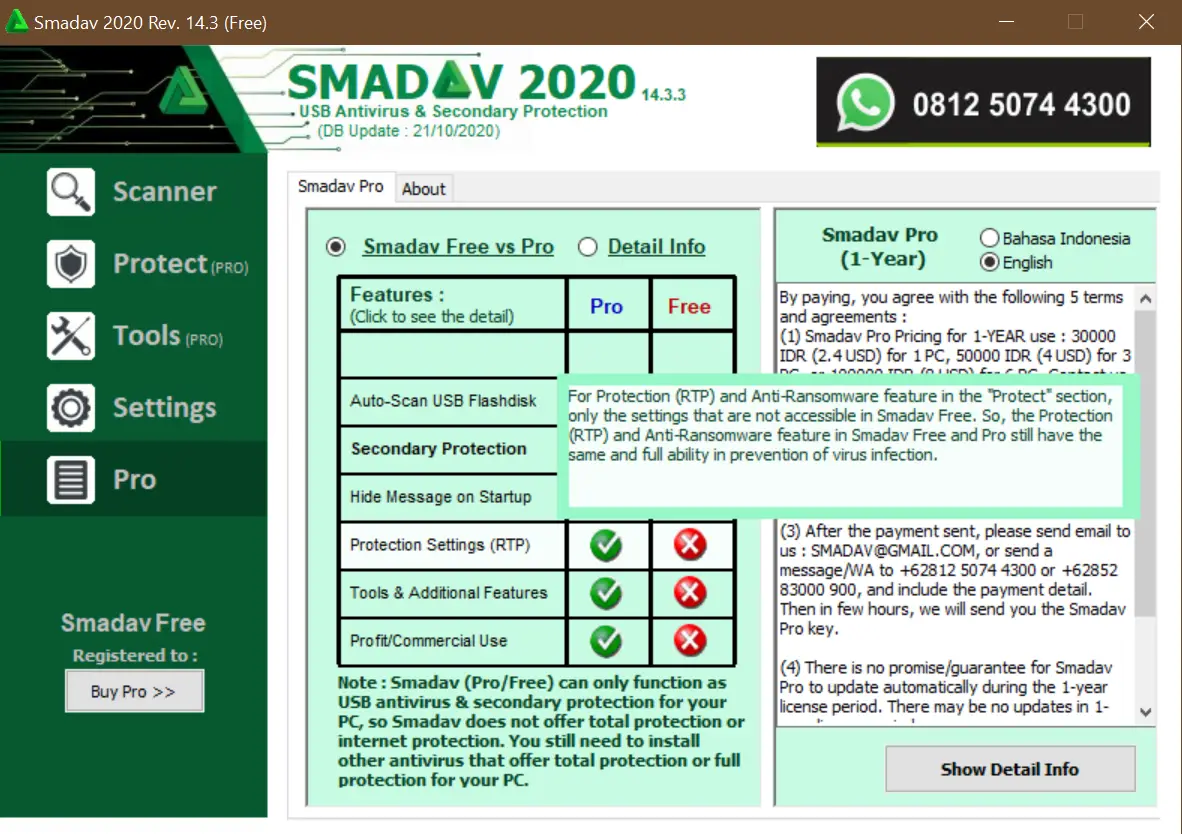 SmadAV AntiVirus is a tool that can scan and protect your USB drive or pen drive from potential threats. It can be used as a secondary antivirus for your PC, as it is not primarily designed for core protection. When other antivirus programs fail to protect your USB drive, SmadAV can come in handy.
One of the notable features of SmadAV is that it automatically starts scanning your USB drive as soon as you connect it to your PC. This can help detect any potential threats and prevent them from infecting your system.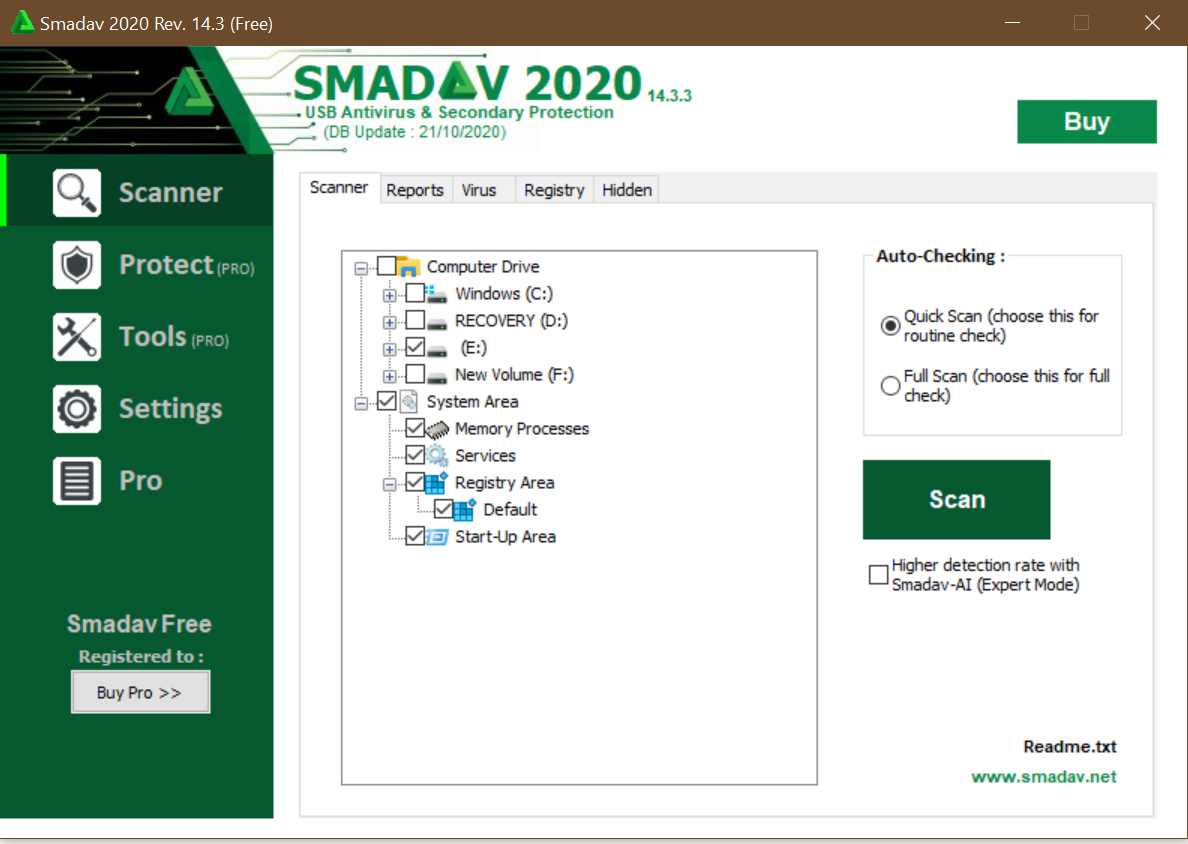 Both free and paid versions of SmadAV AntiVirus are available. The free version is capable of detecting and containing unusual malware. However, the tool is primarily designed for scanning USB drives, and its usefulness in scanning PC drives is limited.
In addition to scanning PC drives, SmadAV AntiVirus can also scan critical system areas such as Memory Processes, Services, Registry Area, and Start-Up Area. The tool offers two types of scanning options: Quick Scanning for routine scanning and Full Scanning for virus or malware removal.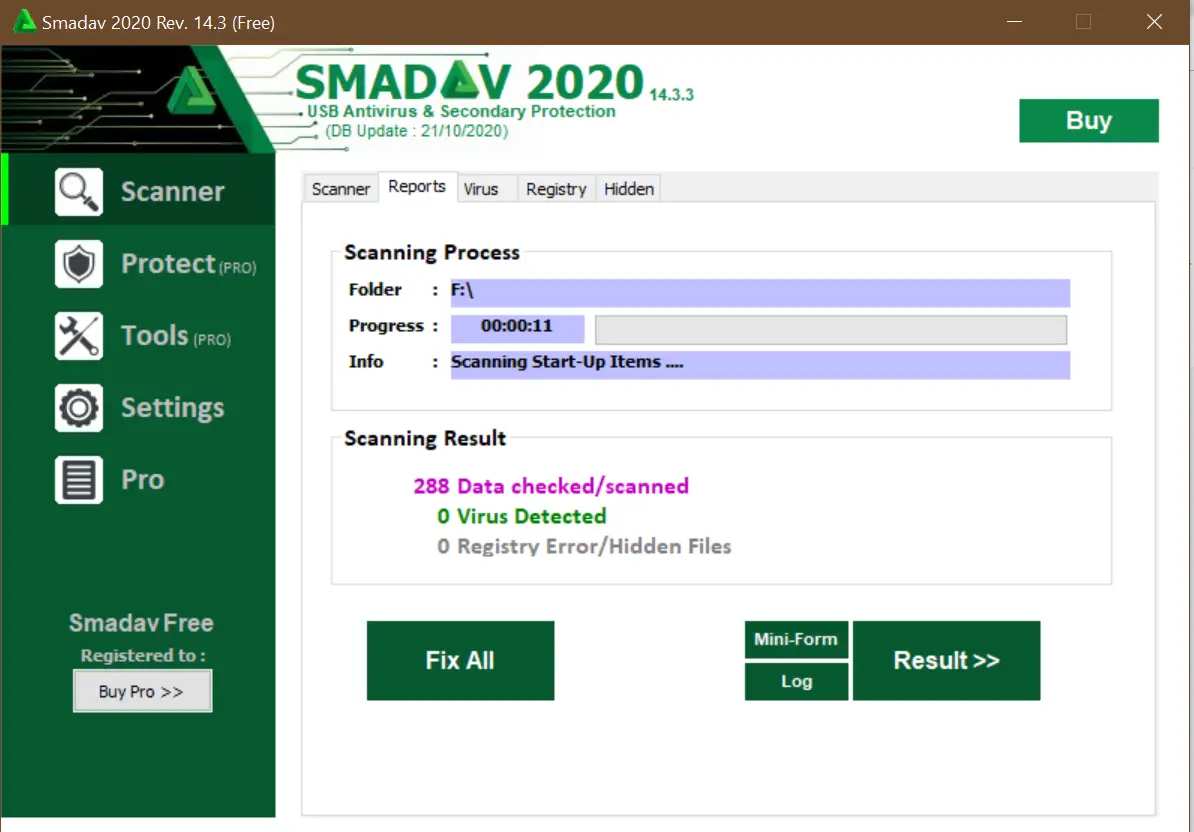 The scanning capability of SmadAV is remarkable, especially in Quick mode, which only takes a few seconds. After completion, the scan results are categorized into Virus, Registry, and Hidden fields. However, the free version of SmadAV has a drawback in that it repeatedly prompts users to purchase the software after each action.
Download SmadAV
You can download SmadAV from here.
Conclusion
SmadAV is not just a virus and malware scanner, it also examines corrupt or faulty registry files. This means it can clean up your registry in a similar way to other registry cleaner tools. As the free version of SmadAV, you must manually check for virus definition updates.
In general, SmadAV is sufficient for its intended purpose. It can serve as a secondary antivirus program, but should not be relied upon as the primary antivirus software. Our team tested SmadAV on Windows 10 and encountered no issues.