If you have lost important files or folders due to accidental deletion or system crashes, there is no need to panic, as these files can still be recovered. Data recovery tools can help in such situations. In this article, we will use a free data recovery tool known as Wondershare Recoverit to recover deleted files.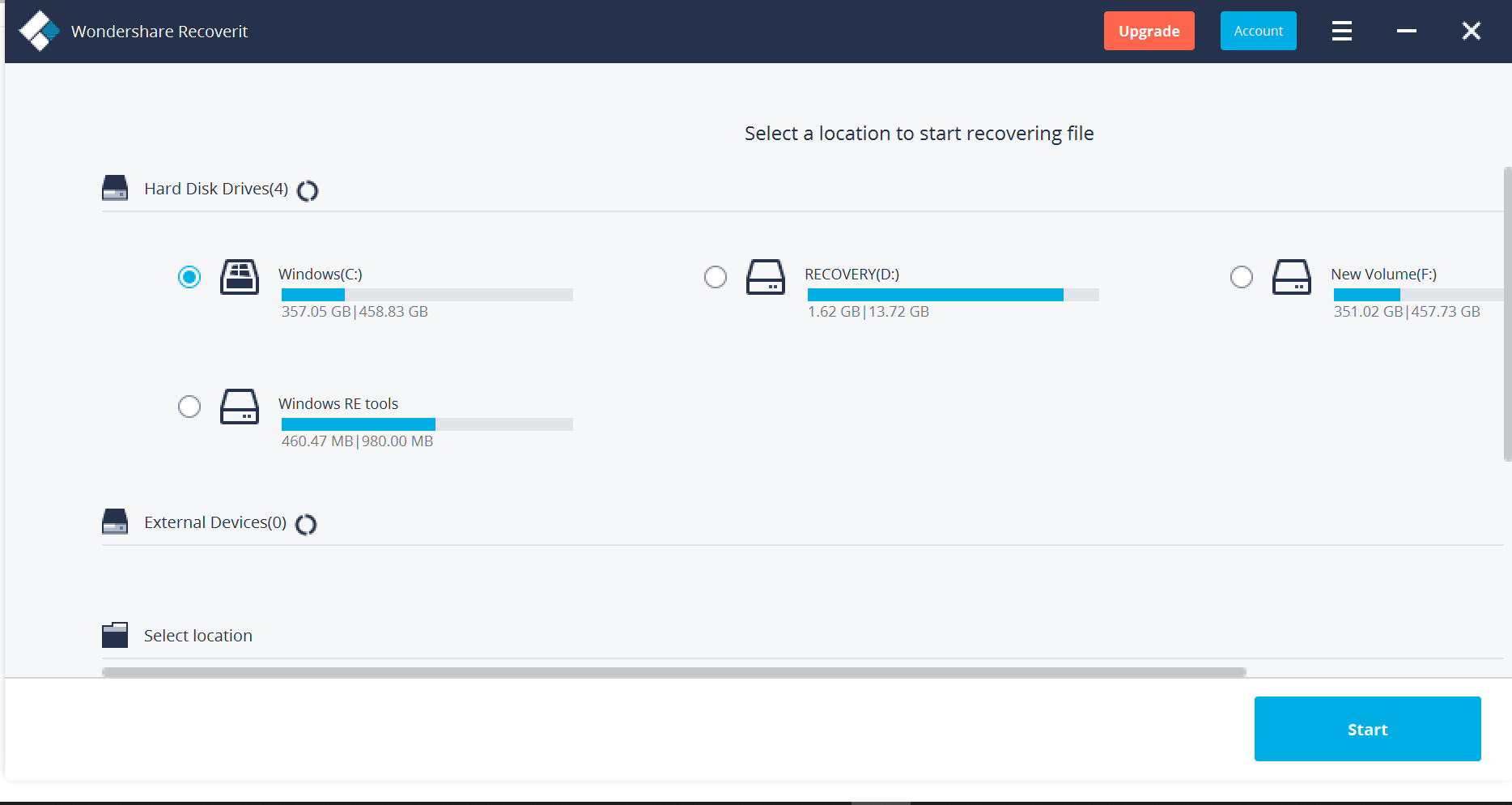 Wondershare Recoverit offers more than just the recovery of deleted files. This freeware tool can also recover lost partitions and formatted drives. Another great feature is the ability to recover data from external drives such as USB hard disks and pen drives. The software is available in both free and paid versions. However, the free edition has a limit of recovering files up to 100 MB only. It's ideal for those who want to recover smaller documents and similar files. For larger files and full drive recovery, consider upgrading to the paid version.
The user interface of Wondershare Recoverit is clean and responsive. Upon launching the app, you can access a variety of recovery options such as hard disk drives, external drives, selected locations including desktop and recycle bin, as well as recovery of files from a crashed computer or videos.
Recover Deleted Files
If you have accidentally deleted a file from your PC using the 'Shift+Del' keys, you can still recover it using Wondershare Recoverit. Simply select the folder or hard disk drive containing the deleted file and start scanning. Once the scan is complete, the tool will display a list of recoverable files. You can select the files you want to recover and click on the 'Recover' button. Specify the location where you want to save the recovered files, and they will be restored to that location.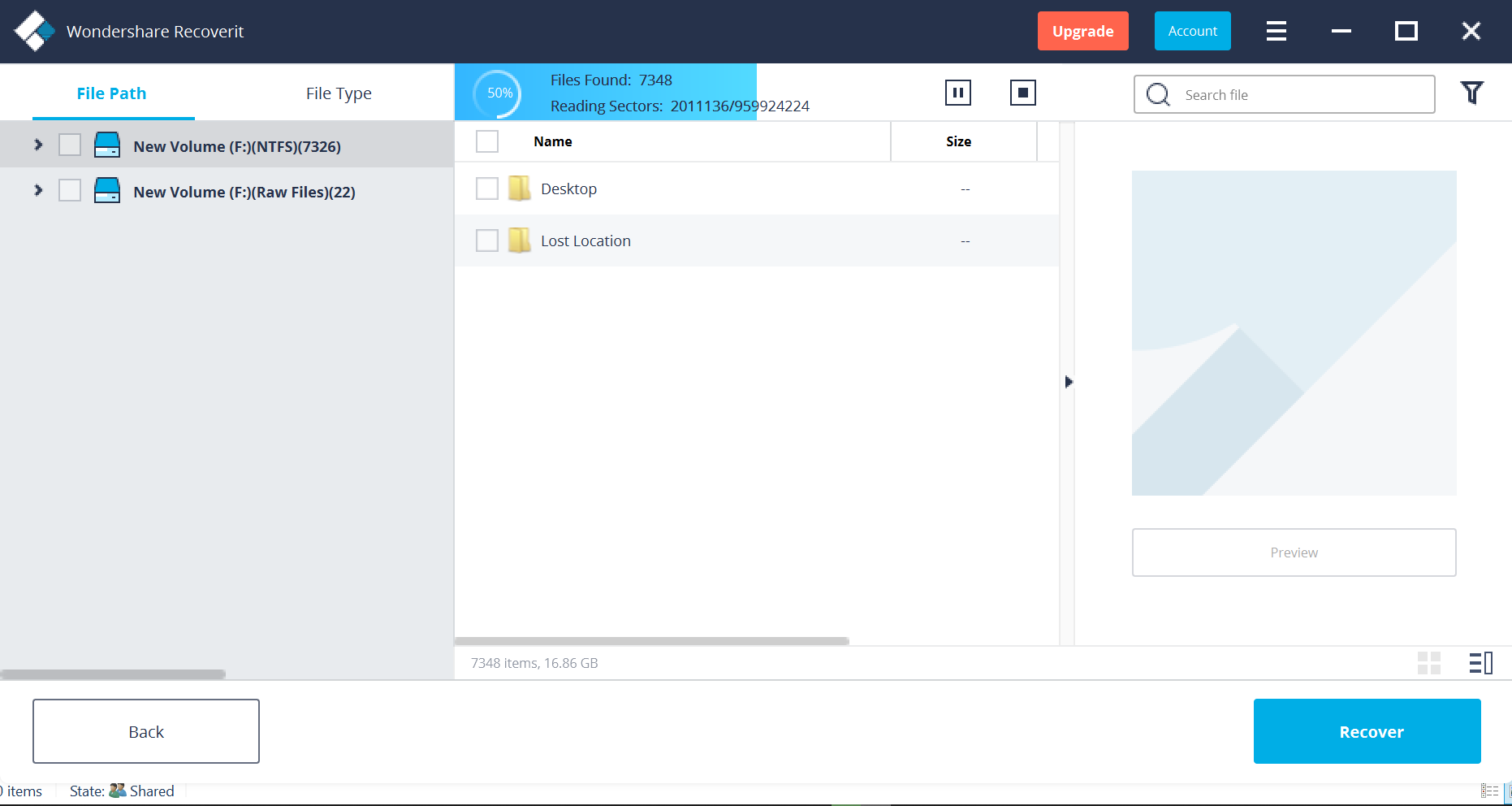 Recycle Bin Recovery
If you have mistakenly deleted important files and emptied the Recycle Bin to clear up space on your computer, you may later regret it. Recoverit can help recover all of the files you have deleted from the Recycle Bin, whether by accident, using a third-party tool, or the built-in tool. The process is similar to the one described above; simply select the Recycle Bin option, perform a scan, and begin the recovery process.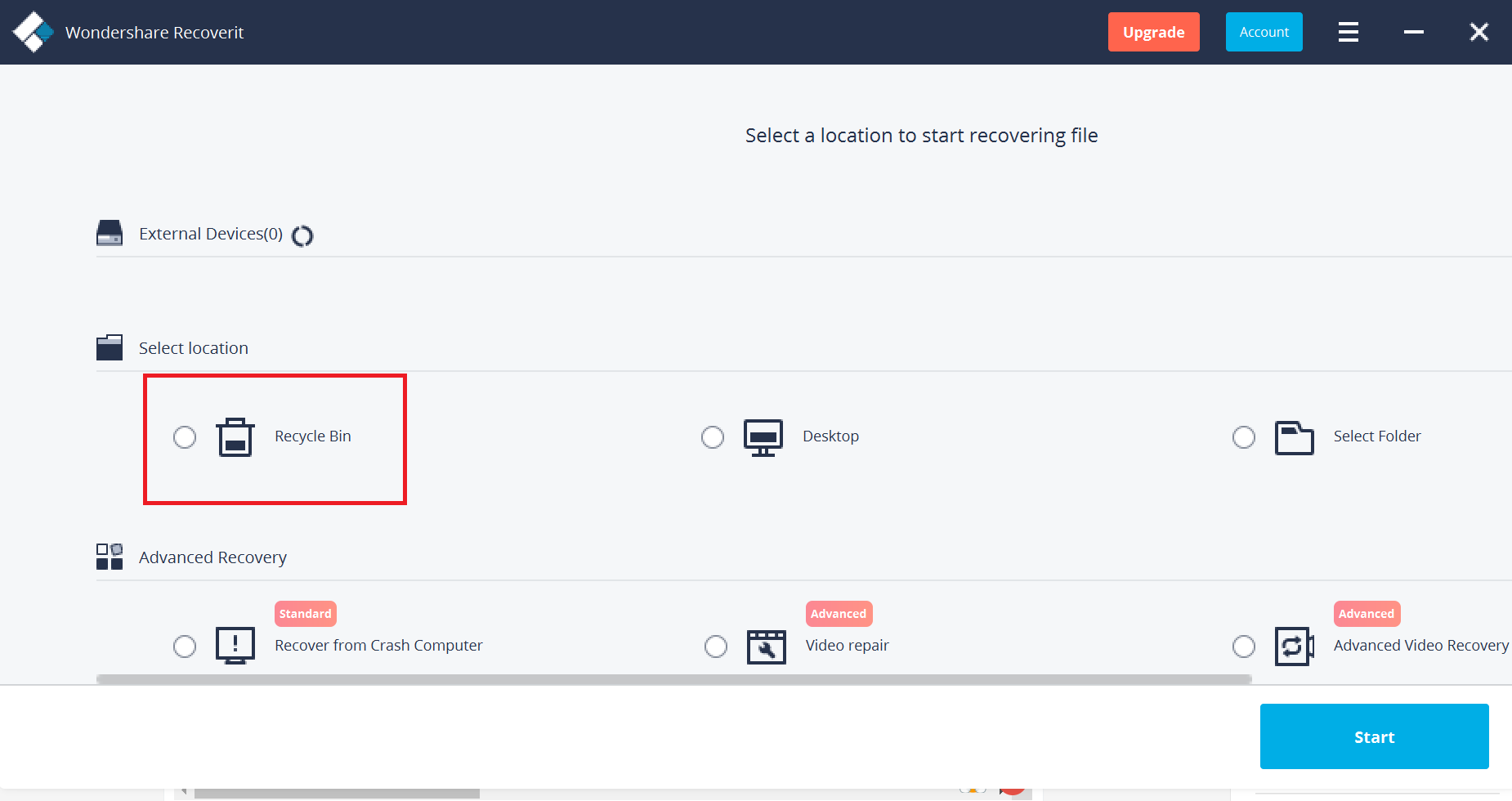 Formatted Disk Recovery
In case you have accidentally formatted your hard drive and lost all your data, Wondershare Recoverit has a feature to help you recover it. This feature is specifically designed to recover data from both internal and external formatted drives. To use this feature, simply select the desired drive, perform a scan, and recover the data.
Lost Partition Recovery
If you've lost some files during the reinstallation of Windows after accidentally changing your computer's partitions, the Lost Partition Recovery option in Recoverit can come in handy. It is designed to recover files that were lost while deleting or resizing partitions. Simply select the option, choose the affected drive, scan it, and recover your lost files.
External Device Recovery
If you have mistakenly deleted files or formatted a USB drive, don't worry; Recoverit can help you retrieve the data. This free data recovery tool can recover data from almost all kinds of external devices, such as USB drives, digital cameras, camcorders, memory cards, iPods/MP3/MP4 players, SD cards, CF/XD/MMC cards, and more.
Recover from Crashed Computer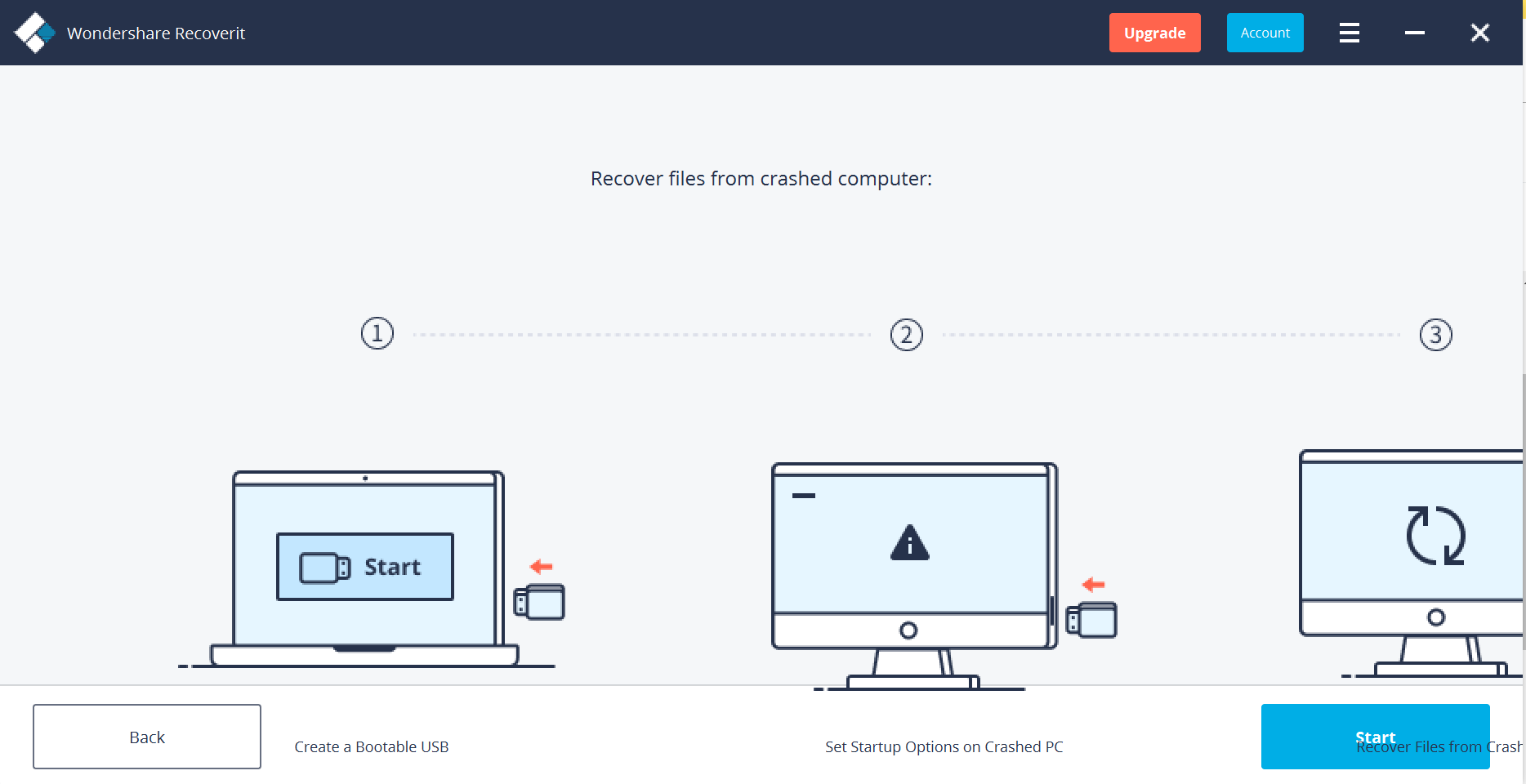 Creating a bootable disk is an option that allows you to create a USB drive that can help you recover data in case Windows fails to start after a system crash. It is advisable to create this bootable recovery USB drive once the Windows operating system is fully set up.
Video Recovery / Repair
The free application, Wondershare Recoverit, provides an excellent solution for recovering and repairing video files on your PC. With this program, you can easily recover video files in various formats such as MP4, MOV, AVI, M4V, 3GP, 3G2, M4A, ASF, MPEG, and FLV.
Download Wondershare Recoverit
Wondershare Recoverit supports all versions of Windows, including Windows 11, 10, 8.1, 8, 7, Vista, and Win XP. You can download Wondershare Recoverit, free recovery software, from here.
Conclusion
In conclusion, Wondershare Recoverit is a powerful and reliable data recovery tool that can help recover lost data in various situations. It can recover files from internal and external hard drives, USB drives, memory cards, and other storage devices. Its user interface is intuitive, and it offers a variety of recovery options such as deleted files, formatted drives, lost partitions, and more.
The free version of the software has a 100 MB file recovery limit, which is suitable for small files, but for larger files and full drive recovery, a paid plan may be necessary. Overall, Wondershare Recoverit is a valuable tool to have in case of accidental deletion, system crashes, or other data loss situations.
You might also be interested in Recuva, Disk Drill, and MiniTool Power Data Recovery freeware tool that lets you recover deleted data in Windows 11/10/8/7.