In the ever-evolving landscape of online security, the Abelssoft BankingBrowser 2023 stands out as a formidable guardian of your financial transactions. This specially designed browser promises to revolutionize your online banking experience, and the best part? You can get it for free through an exclusive giveaway!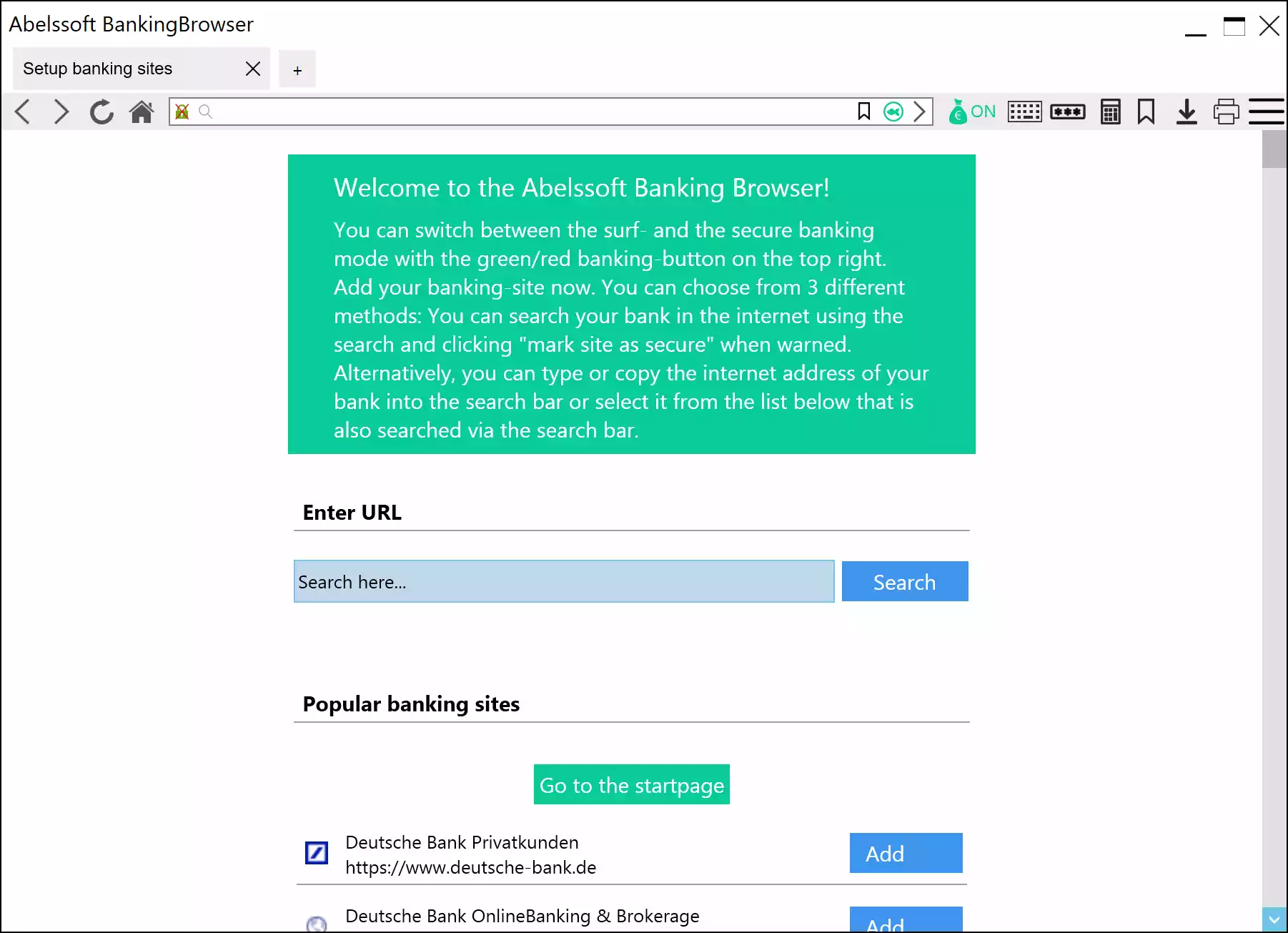 Secure Banking at Your Fingertips
Abelssoft BankingBrowser takes the hassle out of online banking security. With a dedicated banking mode, this browser ensures that every online transaction is shielded with just one click. The days of worrying about online criminals are over – this browser leaves them with no chance!
A Comprehensive List of Banks at Your Fingertips
No more searching through bookmarks or typing in URLs. Abelssoft BankingBrowser provides an overview of the most common banks, preconfigured and checked for your convenience. With a glance, you can find your bank's website in this meticulously curated list of numerous financial institutions.
Virtual Protection Keyboard – Outsmarting Spies
Worried about spies tracking your keystrokes? Fear not! The BankingBrowser deploys a virtual protection keyboard that outsmarts even the nastiest spies. Your entries are shielded from prying eyes, ensuring that your sensitive information remains confidential.
Reliable Phishing Check – Your Safety Net
Phishing attacks are a common threat, but Abelssoft BankingBrowser has you covered. The integrated phishing check prevents attacks from fake websites attempting to steal your personal information and passwords. Your security is non-negotiable.
Exclusive Giveaway – How to Get Your Free Version
Excited to enhance your online banking security? Here's how you can get the Abelssoft BankingBrowser 2023 for free:-
Step 1. Head to the CHIP German website's exclusive giveaway page.
Step 2. Click on the "Download Full Version" button.
Step 3. Download and install the free version, and voila! You can now experience the full power of this security-focused browser.
Note: CHIP Banking Browser 2023 – The Same Trusted Security
It's important to note that CHIP Banking Browser 2023 is nothing but a renamed version of Abelssoft BankingBrowser 2023. The trusted features and security you expect remain intact, ensuring a seamless and secure online banking experience.
Don't miss out on this exclusive opportunity to fortify your online banking security. Unlock secure online banking for free with Abelssoft BankingBrowser 2023 – your digital fortress in the world of online finance!