In the fast-paced world of digital technology, our computers are the backbone of productivity and entertainment. However, as time goes on, our hard drives tend to accumulate unnecessary files, hogging valuable space and slowing down system performance. Enter our Free Hard Drive Optimizer Giveaway – the ultimate solution to declutter your hard drive and breathe new life into your computer!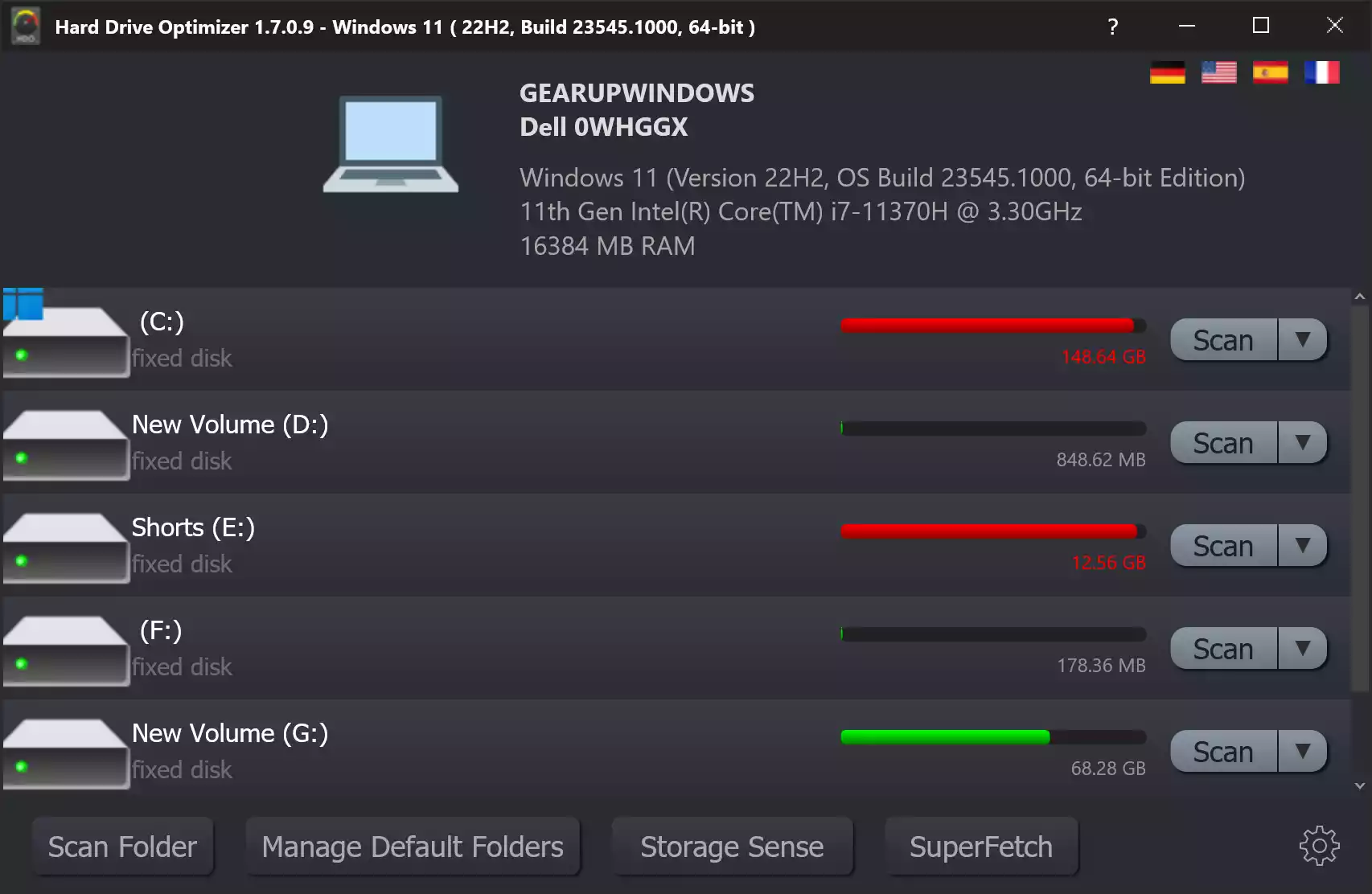 Why Hard Drive Optimization Matters
Over time, your hard drive becomes a repository for various files, including large and obsolete ones that you might not even be aware of. This not only consumes precious disk space but also affects your system's speed and overall performance. The Free Hard Drive Optimizer we're giving away is your ticket to a streamlined and efficient computing experience.
Instant Space Reclamation
Upon downloading our Hard Drive Optimizer, you gain immediate access to a powerful tool that scans your entire hard drive or specific folders, pinpointing those space-hogging files. The intuitive interface displays a detailed list of the largest files, allowing you to review and select which ones to keep or discard.
Easy-to-Use Interface
No technical expertise is required to make the most of our Free Hard Drive Optimizer. The user-friendly interface ensures a smooth and hassle-free experience. Simply drag and drop the files you want to delete into the drop zone, click "Delete," and watch as your hard drive transforms into a spacious haven for your essential data.
Built-in Disk Defrag
But that's not all – our optimizer comes with a built-in Disk Defrag feature. It organizes and restructures data on your hard drive for faster access times, improving not only your PC's speed but also extending the lifespan of your storage device.
How to Get Your License Key?
Step 1. Click on this download link to initiate the software installation process.
Step 2. Once the installation is complete, launch the program.
Step 3. From the main window menu, click on "Activate."
Step 4. Enter your email address and the Hard Drive Optimizer license code (V34-XQA-AMP) to unlock all features.
Congratulations! You now have a full year of free access to optimize your hard drive and enhance your computer's performance.
Act Fast – Limited Time Offer!
This Free Hard Drive Optimizer Giveaway is a limited-time offer, so don't miss out on the chance to revolutionize your computing experience. Reclaim space, boost performance, and secure your license key now! Experience the joy of a faster, more efficient PC – all at no cost to you.
Don't let your hard drive dictate the pace of your digital life. Download our Free Hard Drive Optimizer today and embark on a journey to a clutter-free, high-performance computing experience!