Are you tired of the limitations imposed by music streaming services, preventing you from enjoying your favorite tunes on multiple devices or backing them up for offline use? The Pazu Amazon Music Converter is here to liberate your music experience, allowing you to download Amazon Music Unlimited and Prime songs effortlessly. What's more exciting? A limited-time offer for an exclusive free giveaway of a 1-year license! Let's delve into the details of this fantastic opportunity.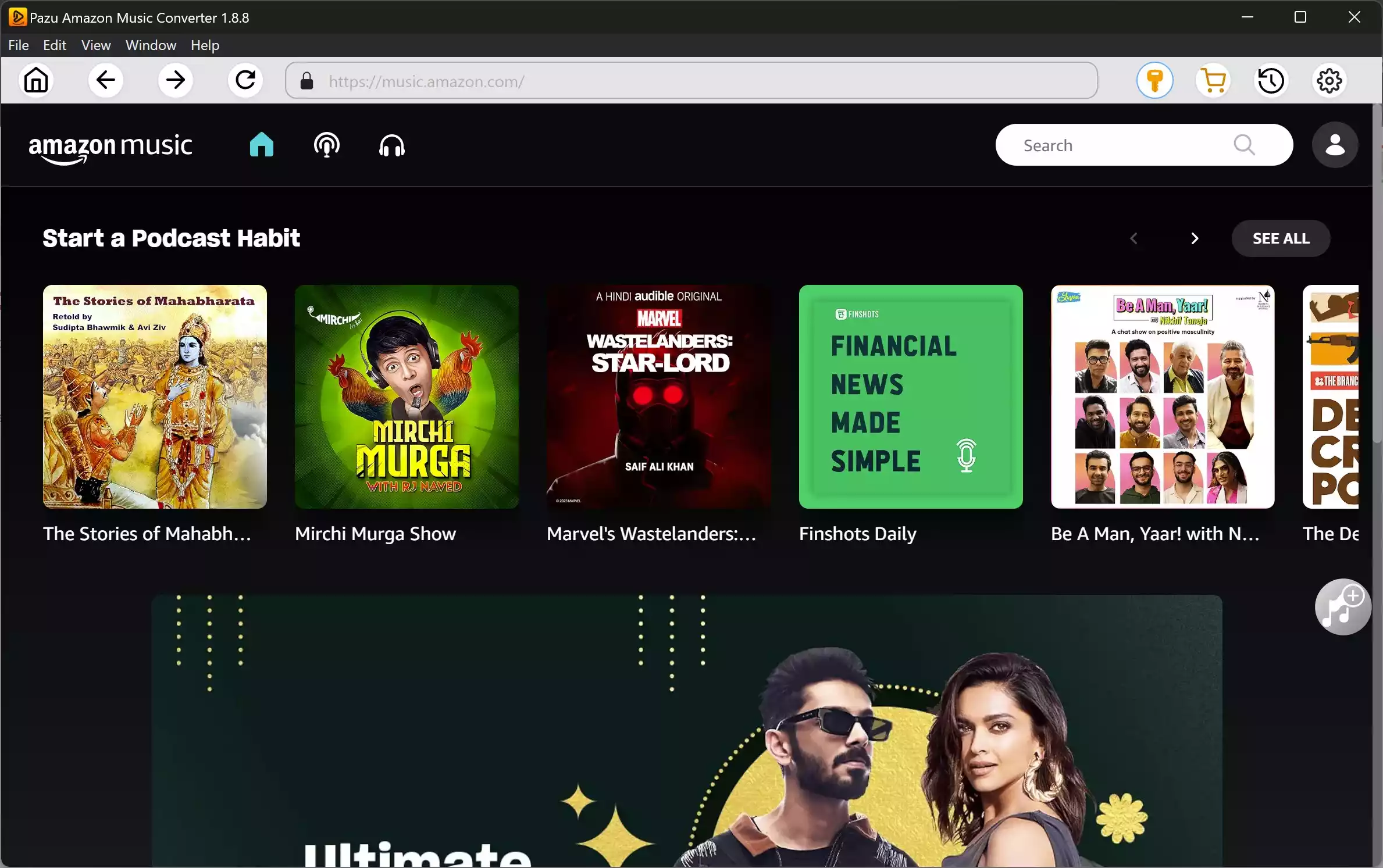 What is Pazu Amazon Music Converter?
Pazu Amazon Music Converter is a powerful tool designed for Windows users to download and convert songs, playlists, and albums from Amazon Music Unlimited and Prime. This versatile converter supports various formats, including M4A, MP3, AAC, FLAC, WAV, and AIFF, giving you the freedom to choose the best quality for your music collection.
Key Features of Pazu Amazon Music Converter
Lossless HD Quality: With Pazu Amazon Music Converter, you can download Amazon Music in lossless HD quality, ensuring that you preserve the richness and clarity of your favorite tracks. Choose from formats like FLAC, WAV, or AIFF to enjoy an immersive audio experience.
Keep ID3 Tags After Conversion: Don't worry about losing track details! Pazu Amazon Music Converter retains essential ID3 tags, such as title, artist, album, genre, and album art, ensuring your music library stays organized.
10x Faster Speed: Experience lightning-fast download speeds with Pazu Amazon Music Converter. Say goodbye to lengthy waits and enjoy your favorite songs at a blazing 10x conversion speed.
Multilingual Interface: Pazu Amazon Music Converter caters to users around the globe with its multilingual interface, supporting English, Deutsch, Español, Français, 日本語, and 简体中文.
No Amazon Music App Needed: Bypass the need for the Amazon Music app with Pazu's built-in web player. Download and convert Amazon Music directly from your computer without any additional software.
How to Get Your Free 1-Year License?
Follow these simple steps to unlock a year of free access to Pazu Amazon Music Converter:-
Step 1. Head to the official giveaway page and enter your email address.
Step 2. After filling in the email address, click on the "GET LICENSE" button.
Step 3. Check your email inbox for the free license code and a download link for Pazu Amazon Music Converter version 1.8.8.
Step 4. Download the installer for your operating system (pazu_amazonmusic.dmg for Mac, pazu_amazonmusic.exe for Windows) and install the software.
Step 5. Enter the provided activation code during installation to register the software.
Start using Pazu Amazon Music Converter to download and enjoy your favorite Amazon Music tracks hassle-free!
Conclusion
Embrace the opportunity to elevate your music experience with Pazu Amazon Music Converter's Exclusive Free Giveaway for a 1-Year License. Say goodbye to restrictions and hello to music freedom! Don't miss out on this limited-time offer to enjoy your favorite tunes on any device, anywhere, anytime. Download now and unlock a year of musical bliss!