AnyViewer is a free Windows remote software. It allows users to easily and quickly access a PC or server remotely via the Internet anytime, anywhere, without worrying about deadlines.
If you are at the office or home and need help from your friend or administrator, AnyViewer may play a handy role. You can quickly provide remote access to your support team if they can fix the issues.
Using, AnyViewer is totally safe and also free. You can save a lot of time and transportation costs if you stay away from them. It has a simple and intuitive interface so that anyone can easily understand and use it.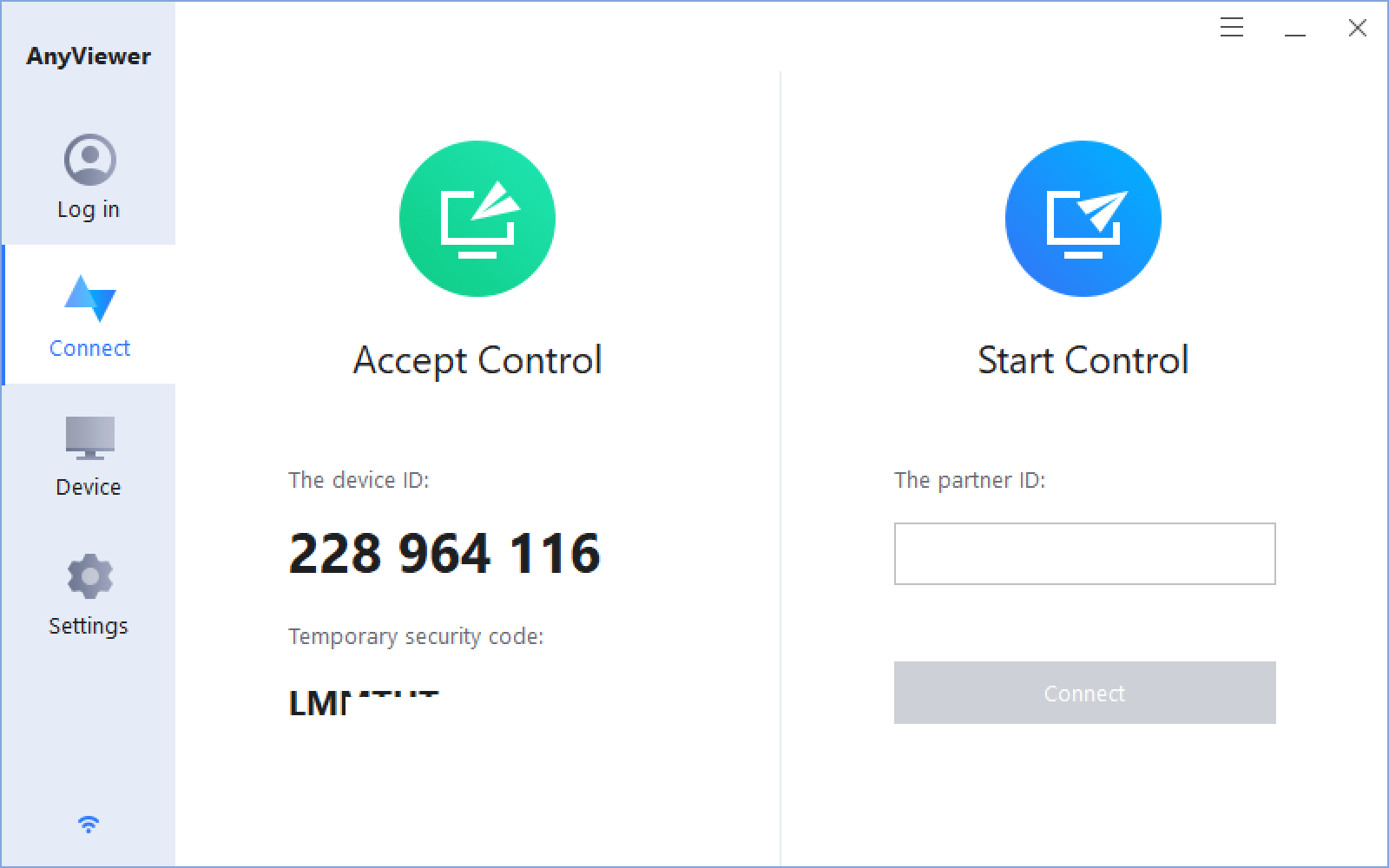 How does Remote Desktop Software Work?
When you talk about Remote Access Technology, at least two devices will be associated. One side is a PC that controls, and another side is a controlled PC. The first one is called the client, whereas the PC that the client is controlling is called the Host PC.
Let me see an example. If a technician controls the customer's PC, the technician's PC is the client, and the customer's PC is the Host. A technician will remotely access another computer over the Internet and fix the problems in the Host PC. The remote activity performed on the customer's PC by the client's PC is due to remote desktop software's advanced distance access programming. Later on, the movement is replicated on the customer's PC so that they can also view the ongoing action.
How to use AnyViewer?
Using AnyViewer is quite simple. Still, we are providing some steps to get remote access to another PC:-
Step 1. First, download and install AnyViewer software on both the PC (size is 34.4MB).
Step 2. Then, ensure both the client and Host PCs are connected to the internet.
Step 3. Then, launch the AnyViewer to establish a remote desktop connection over the internet.
Step 4. Enter the device ID of another computer you want to control and click the Connect button.
Once the process is completed, you should be able to control the host PC through your PC. Please note that the host PC can see the ongoing activities as well.
Download AnyViewer
AnyViewer is compatible with Windows 11/10/8.1/8/7 & Windows Server 2022/2019/2016/2012 R2 and iPhone/iPad. You can download it here.