In today's digital age, dealing with different document formats can sometimes be a hassle. You may receive a PDF file when you need it in DOCX format or a TXT file when you require an HTML document. Thankfully, AVS Document Converter is here to simplify your document conversion needs. With its user-friendly interface and comprehensive features, AVS Document Converter allows you to convert files between DOC, PDF, DOCX, RTF, TXT, HTML, and many other formats effortlessly.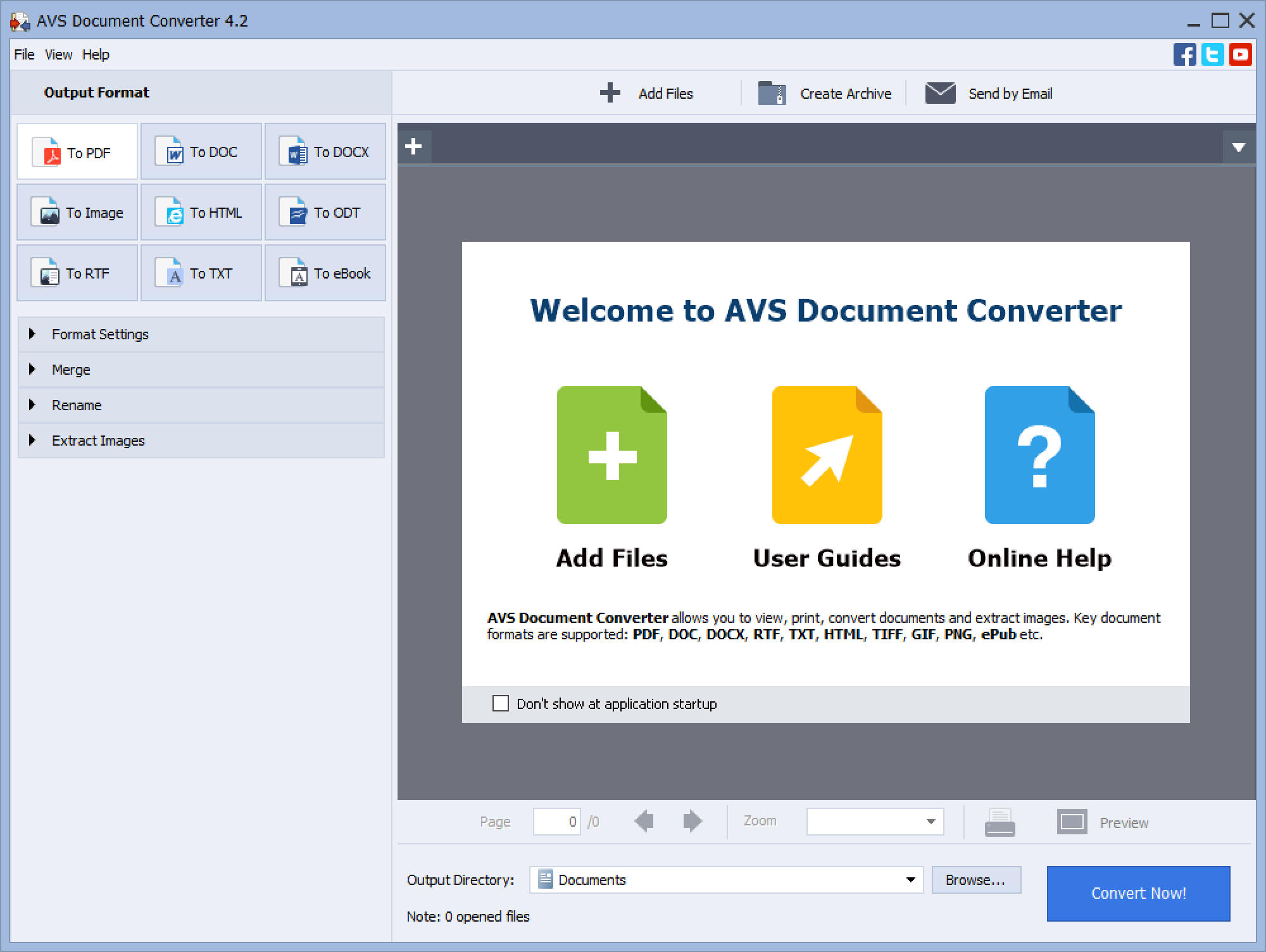 Gone are the days of manually copying and pasting content or struggling with incompatible file formats. AVS Document Converter provides a straightforward solution for converting your documents while preserving their formatting and content integrity. Whether you need to convert a single file or perform batch conversions, this versatile software has got you covered.
One of the standout features of AVS Document Converter is its extensive list of supported formats. From commonly used formats like DOC, PDF, and TXT to more specialized ones like RTF and HTML, you can convert your files with ease. Additionally, the software offers conversion options for popular eBook formats such as EPUB and MOBI, allowing you to create your own e-books effortlessly.
AVS Document Converter not only converts files but also empowers you with additional capabilities to enhance your documents. You can protect your PDF files by creating passwords, adding restrictions for editing, copying, or printing, and ensuring that your sensitive information remains secure. Furthermore, you have the option to apply a personal watermark to your document files, enabling you to protect your content and add a touch of professionalism.
The software also includes convenient features for managing and organizing your documents. You can merge multiple files into one cohesive document, making it easier to manage and share information. Extracting images from documents is a breeze, allowing you to quickly access and repurpose visual content. Moreover, AVS Document Converter enables you to change the thumbnail of your documents, ensuring easy recognition and navigation.
AVS Document Converter's user-friendly interface makes the conversion process simple and intuitive. Upon launching the software, you are presented with a clean and organized window where you can add your files. The software supports bulk conversion, allowing you to convert multiple documents simultaneously, saving you valuable time and effort.
To further streamline your experience, AVS Document Converter offers a command line mode, enabling you to convert documents in bulk and merge multiple files effortlessly. This feature is particularly useful for users who frequently handle large volumes of documents and need an efficient way to convert and manage them.
With AVS Document Converter, you have the flexibility to customize your conversion settings according to your preferences. Whether it's setting password protection, adjusting watermark properties, or selecting specific output formats, the software provides you with the necessary tools to tailor the conversion process to your requirements.
Download AVS Document Converter
You can download AVS Document Converter from its official webpage.
Conclusion
In conclusion, AVS Document Converter is a reliable and user-friendly software that simplifies the process of converting files between various document formats. Its extensive format support, batch conversion capabilities, and additional document management features make it a valuable tool for both personal and professional use. Say goodbye to format compatibility issues and tedious manual conversions – AVS Document Converter is here to make your document conversion experience effortless and efficient.