In a world where digital documentation is ubiquitous, having the ability to convert files into PDF format effortlessly is essential. That's where CutePDF Writer comes to the rescue. CutePDF Writer is a user-friendly software application that allows you to convert any printable document into a high-quality PDF file with ease.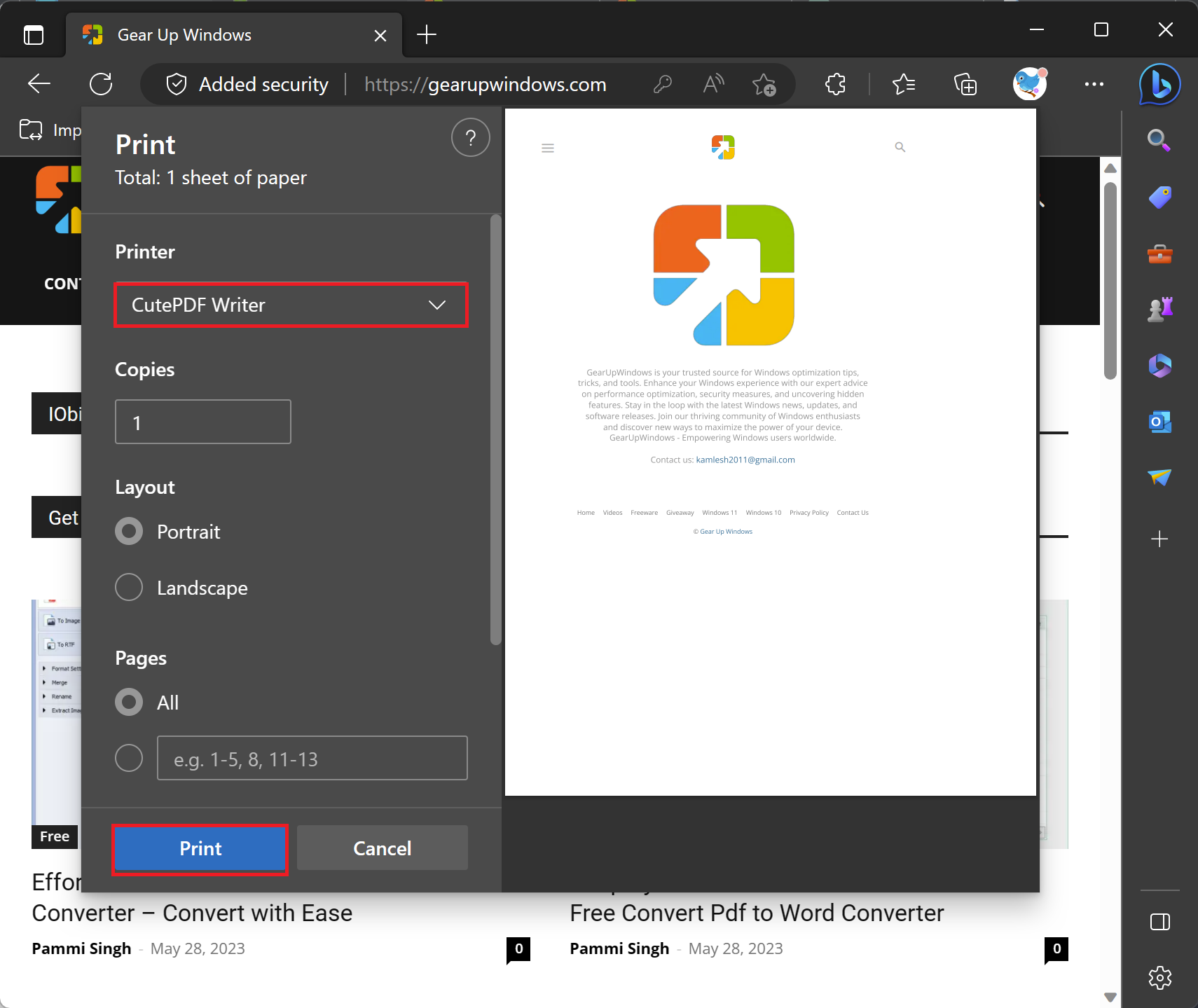 Gone are the days of searching for expensive or complicated software to create PDFs. CutePDF Writer simplifies the process, making it accessible to users of all levels of technical expertise. The installation is quick and hassle-free, and once installed, CutePDF Writer seamlessly integrates into your printing options, making it readily available whenever you need it.
Using CutePDF Writer is as simple as printing a document. Just select the "Print" option from any application, and choose CutePDF Writer as your printer. With a single click, CutePDF Writer converts your document into a PDF file, preserving the original formatting, fonts, and graphics with remarkable accuracy. It's like having a virtual printer that saves your documents in a universally compatible PDF format.
One of the standout features of CutePDF Writer is its ability to replicate the layout and appearance of the original document faithfully. Whether it's a Word document, Excel spreadsheet, PowerPoint presentation, or even a web page, CutePDF Writer ensures that the resulting PDF retains the same professional look and feel as the source file. This attention to detail is crucial when it comes to maintaining the integrity and readability of your documents.
CutePDF Writer also offers additional options to enhance your PDF files. You can customize the output quality, adjust resolution settings, and even compress the file size to optimize storage and sharing. These features give you full control over the final PDF, allowing you to tailor it to your specific needs.
One of the major advantages of CutePDF Writer is its cost-effectiveness. The software is available as a free download, making it an accessible solution for individuals and businesses alike. While the free version includes a sponsor page during the conversion process, there is an option to upgrade to the commercial version, which removes the sponsor page for a nominal fee.
CutePDF Writer is not only a valuable tool for personal use but also for businesses and organizations. It enables you to create professional-grade reports, presentations, invoices, and other important documents in PDF format. The ability to create polished and consistent PDF files ensures a seamless experience for clients and stakeholders, enhancing your professional reputation.
Moreover, CutePDF Writer boasts a user-friendly interface that makes it suitable for users of all technical backgrounds. Its simplicity does not compromise its functionality. With CutePDF Writer, you have access to a range of features while enjoying a smooth and hassle-free user experience. Whether you're a student, professional, or someone who frequently works with PDF files, CutePDF Writer simplifies the entire process.
Download CutePDF Writer
You can download CutePDF Writer from its official webpage.
Conclusion
In conclusion, CutePDF Writer is a reliable and user-friendly solution for converting printable documents into high-quality PDF files. With its seamless integration, accurate conversion, and customizable options, CutePDF Writer empowers users to create professional and universally compatible PDFs effortlessly. Experience the convenience and power of CutePDF Writer today and take your PDF creation to the next level.