Bloatware Removal Utility is a free and open-source application that allows you to uninstall or remove pre-installed and third-party apps with the help of Windows PowerShell. Using this tool, you can quickly remove pre-installed apps from Windows 11, 10, 8, and 7.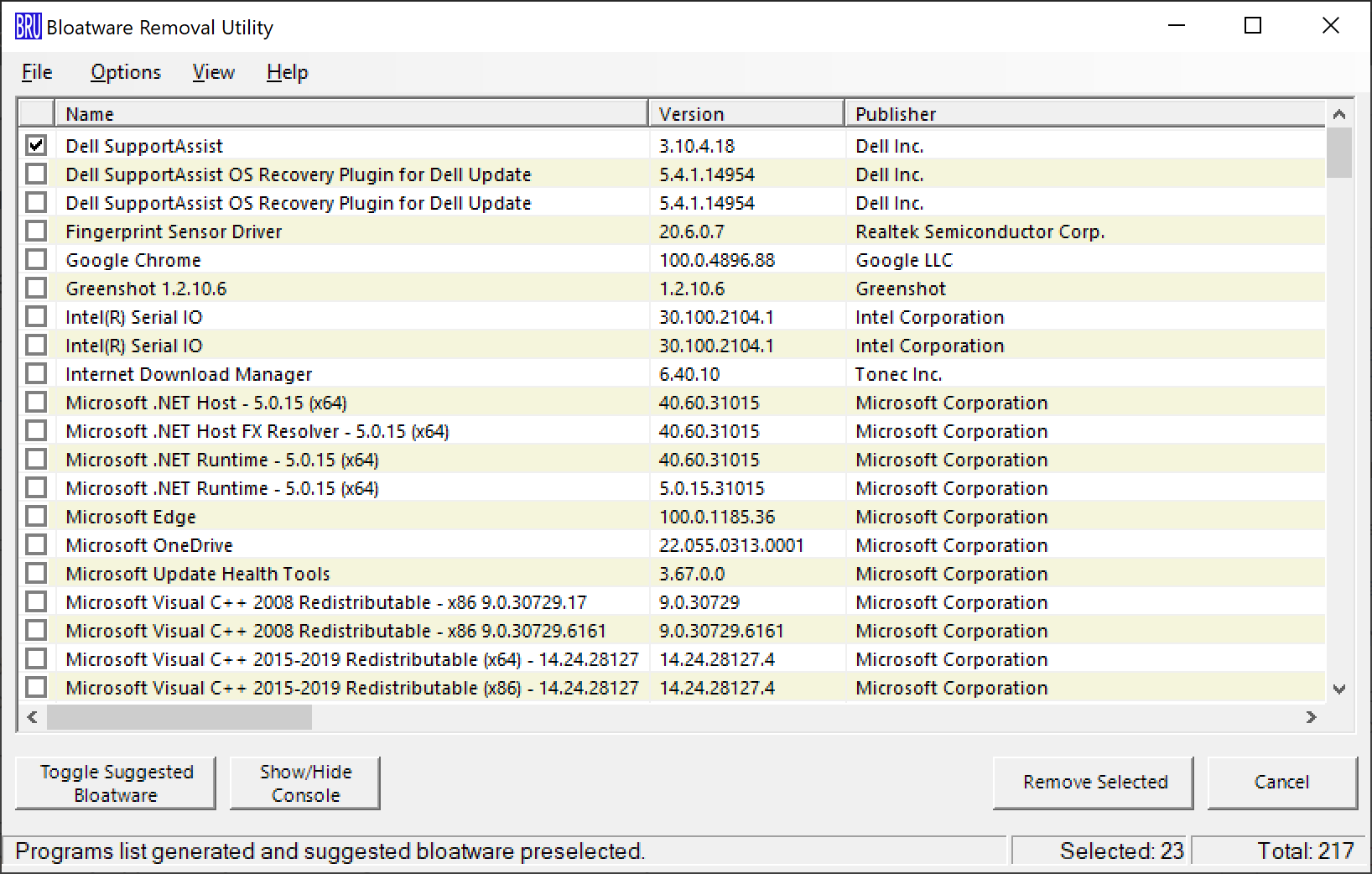 Windows 11 and 10 come with a lot of unwanted apps, such as 3D Viewer, OneNote, Alarms & Clock, Maps, Money, Weather, etc. Although some people find these apps helpful, a number of people do not even open them after installing the OS on their computers. If you are one of them and want to light your computer, you can delete all unnecessary apps from your PC using Bloatware Removal Utility.
Features of Bloatware Removal Utility
Let you uninstall any installed application from your computer, whether UWP, Modern app, Metro app, Windows Store app, or a third-party app.
It uses Windows PowerShell to uninstall apps.
Needs administrator rights to open the app.
Use the Toggle Suggested Bloatware option to find all the unnecessary apps quickly.
It creates a System Restore point before uninstalling any app so that you revert the changes if something goes wrong.
Allows you to export the selected app list.
How to Remove Windows 11/10 Pre-installed apps using Bloatware Removal Utility?
To remove pre-installed apps from Windows 11 or 10, do the following:-
Step 1. First, download the Bloatware Removal Utility from GitHub.
Step 2. Extract the files using WinRAR or any other archive tool.
Step 3. When you're done, right-click on Bloatware-Removal-Utility.bat and select Run as administrator option.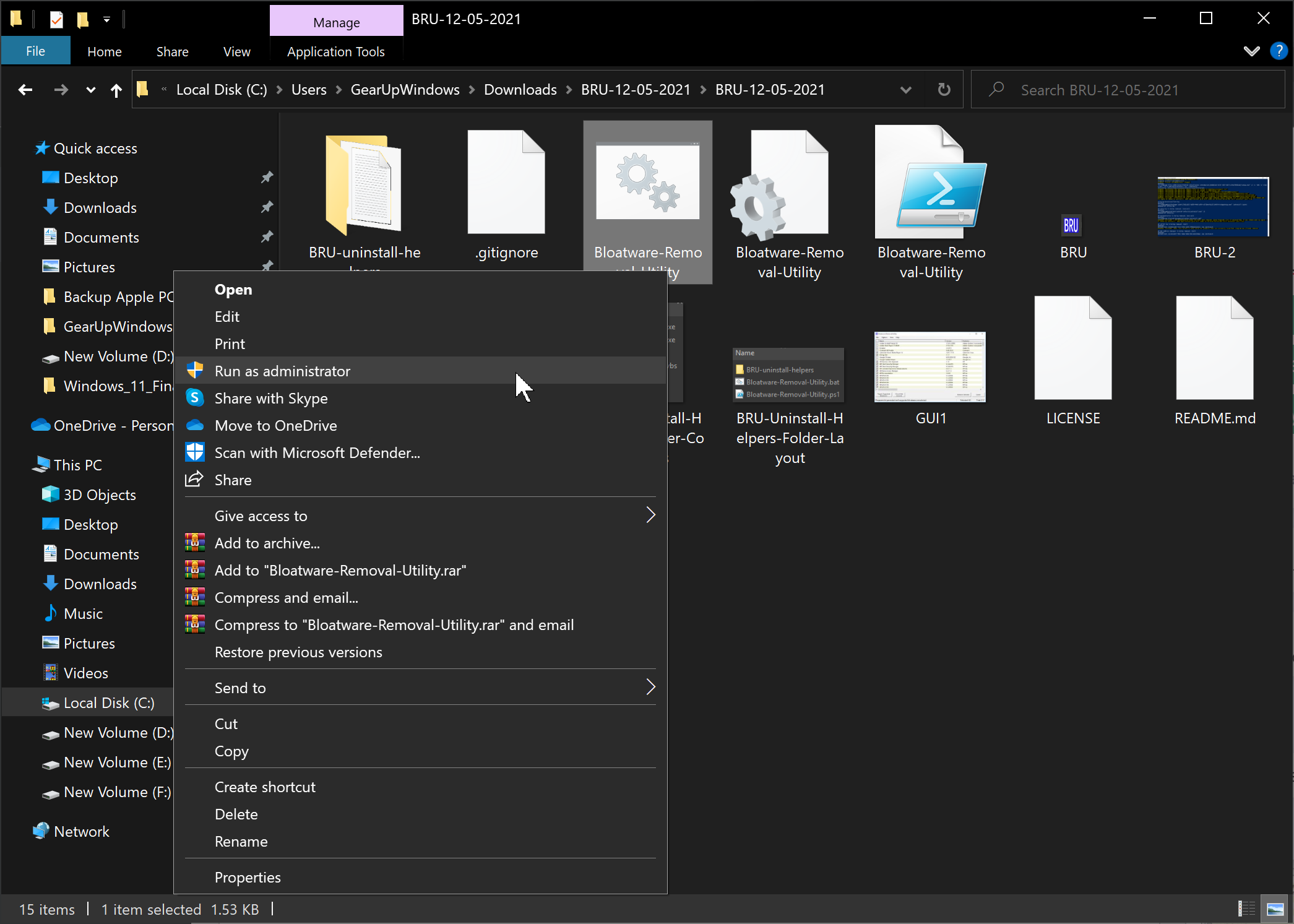 Step 4. Next, click on the Yes button when prompted.
Step 5. Select the app you want to remove from your PC. However, if you're going to do this task automatically, you can click the Toggle Suggested Bloatware button.
Step 6. Then, click the Remove Selected button.
Step 7. Finally, type Y in the PowerShell window.
That's it. You can uninstall multiple pre-installed applications from your Windows 11 or 10 operating system using the above steps.
Download Bloatware Removal Utility
You can download Bloatware Removal Utility from GitHub.